Looking for an effective guide on how to get more followers on Twitch?
Twitch started off as a game streaming and entertainment community. But now, it's evolved to become a more comprehensive streaming platform where you can promote your business. Whether it's through Twitch ads or by creating content yourself, it's a really great marketing platform.
You can promote your blog, products, or services and turn those people into blog followers, leads and customers. But how do you do it? Where do you start? Gaining followers can be pretty tough for a new channel.
In this article, we're going to explore simple ways on how to get more followers on Twitch. And you don't need any previous experience to make the most of our tips.
Sounds good? Let's dive in.
Why Should You Grow Your Twitch Following?
According to a report on Earthweb, Twitch has 140 million monthly active users in 2022. 71 million hours of content is viewed on Twitch every day. If you're running a blog or a small businesses, that means millions of people who may be interested in your content.
So, if you're not growing a Twitch following, you're simply missing out on millions of potential customers. The cool bit is that Twitch is super interactive. So, you can easily convince your Twitch followers to subscribe to your other social media channels. Or, even visit your website.
A loyal audience is more likely to buy from you. In other words, if you figure out how to get more followers on Twitch, you can also grow your business directly through sales, promos, coupons, and offers.
Simple Ideas on How to Get More Followers on Twitch
If you're not sure how to get more followers on Twitch, these simple, effective ideas will help you get started in the right direction. However, you should not start using all these ideas at the same time. For one thing, it can be exhausting to do without a team. And then, there's the matter of figuring out what your audience loves the most.
PushEngage is the #1 push notifications plugin in the world. Get it for free!
Some of these tips work best if you also have a WordPress website. So, if you don't have a website already, create a WordPress website right now. It's super easy to do and you'll be able to grow your business much faster if you do.
You should also check out our list of the best WordPress Twitch plugins before you get started.
#1. Run a Twitch Giveaway Contest
One of the easiest ways to attract more viewers and followers on Twitch is to run a giveaway contest. Everyone loves a giveaway, and they can easily make your brand go viral.
While this idea isn't meant just for gamers, contests are easier for video games and game streams.
The coolest part about any giveaway is that you can run it on multiple platforms. You can simultaneously run a giveaway on YouTube as well to get the most reach.
We recommend running a giveaway on your website rather than running one live on Twitch. This helps in a couple of neat ways. You get:
More control over your giveaway
Longer timeframes to run the contest
To promote any product easily
More followers and subscribers on other channels
To automate the giveaway using software
If you're running a WordPress site, you should use RafflePress to run your contests.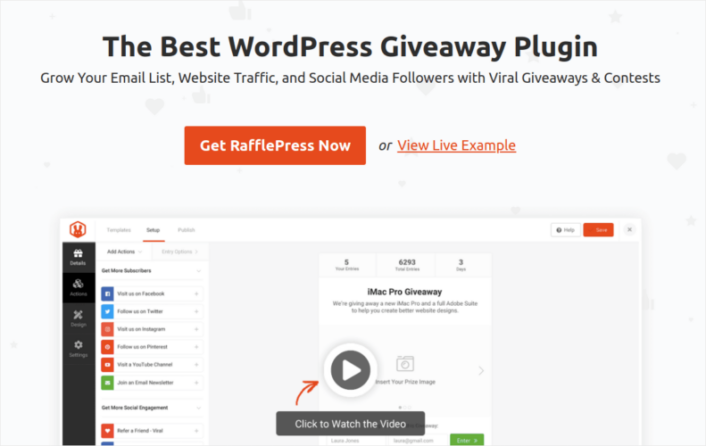 RafflePress is the most powerful WordPress giveaway plugin. You get a visual builder with the plugin to create and run viral contests. It's also the only beginner-friendly WordPress giveaway plugin. In our opinion, the paid version of the plugin is worth every penny. But you can also get started for free.
The best part is that you get powerful pre-built templates that are designed to:
Grow your email list
Refer friends with word-of-mouth marketing
Run a giveaway before your site launches
Grow your Facebook page
Grow your Twitter followers
Grow your YouTube channel
Grow your Instagram following
Get more followers on Twitch
And you can do all of it with zero coding as long as your set goals before launching the contest. Take a look at our review of RafflePress, where we explored the features of the plugin in greater depth.
#2. Maintain a Regular Streaming Schedule
The best time to stream on Twitch to reach the largest audience is between 4 pm and 6.30 pm. That's when most people come home from school and work. But it's also super competitive. If you're looking for a decent time to stream without the competition, try sometime after midnight.
Regular streaming with a consistent schedule can help you grow WAY faster than streaming when you feel like it. Sure, if your entire brand is built around "not taking yourself too seriously," you can do whatever you want. But that has its fair share of problems. For one thing, your subscribers don't always know when you're about to stream.
By regular streaming, we don't mean that you have to stream every day. All we mean is that you should maintain a public calendar on when your next stream is due. You can create a streaming calendar on Twitch: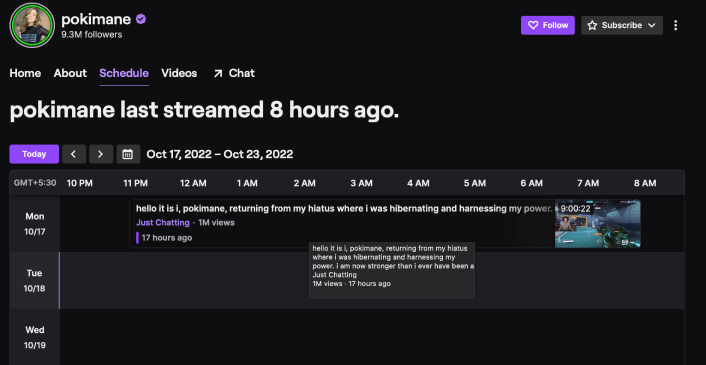 Or, you can create a calendar on your WordPress site. There are tons of WordPress calendar plugins you can use. But we recommend using Sugar Calendar.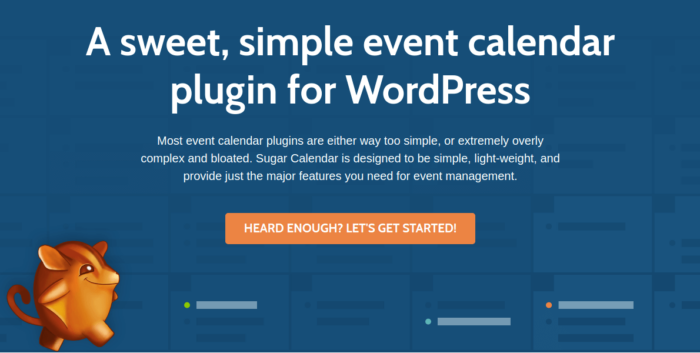 Sugar Calendar is one of the best WordPress calendar plugins you'll ever find. It's a lightweight plugin that's super easy to set up and use.
Sugar Calendar starts you off with all the essential features of any WordPress calendar plugin. But if you need even more features, you can always get more add-ons to extend the functionality.
Popular features include:
Calendar events
Start and end times for meetings and appointments
Event time zones
Integration with Google calendar
And more! Sugar Calendar also has a powerful add-on for event ticketing that allows you to sell tickets, manage attendee records, and easily integrate with Stripe to collect payments.
If you're running a membership site, you can also use Sugar Calendar to set up event submission forms. And of course, the plugin also integrates seamlessly with other WordPress plugins and marketing platforms such as WooCommerce, WPForms, Gravity Forms, Google Calendar, and more.
#3. Create Longer Streams on the Right Topics
Another effective way to get more followers on Twitch is to choose what you stream strategically. Twitch has categories for:
Just chatting
Music
Sports
Podcasts
Crypto
Food and drink
Crafting
And more. Your content doesn't necessarily have to be about your product. As long as it's the kind of content that helpful or entertaining to your target audience, you're going to get more followers. If you're an independent creator, then check out what's popular on Twitch before you start creating content.

And once you find your niche, make sure to stream for a minimum of two hours at a stretch.
Even if you have a large following, streams often don't reach a lot of people for the first 20 minutes. So, short broadcasts can mean a lower viewership. And you have fewer chances to convince your viewers to follow your channel.
#4. Create an Attractive Twitch Layout
Twitch streaming is super competitive. So, you'll have to stand out from the crowd to get any attention. One easy way to do it is to create your own Twitch layout. A stream layout determines what elements of your stream will show up on your stream and where.
You can create a layout pretty quickly on Canva.

To make your layout look more professional, include:
A stream logo
A Twitch banner
An overlay
Intro and outro scenes
A Twitch background
And if you're serious about growing your Twitch followers, create some fun emotes for your community as well.
#5. Create a Landing Page for Your Streams
You can embed your Twitch videos in WordPress easily. You can either copy and paste the Twitch embed code or use a plugin to do it automatically for you.
Adding your Twitch stream to your website is a great way to get more followers on Twitch. Any website visitor can watch your stream live on your website when you do that. Or, they can click through to Twitch and follow you.
The good thing about having your own podcast landing page is that you can hold on to your subscribers much more easily than you can with Twitch.
Now that you know what to create, it's time to launch your podcast landing page. For this tutorial, we highly recommend using SeedProd to create your landing pages.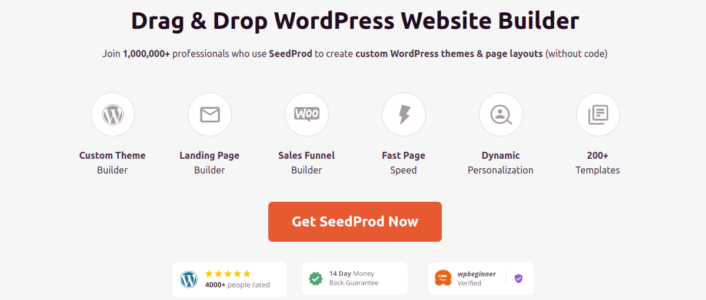 SeedProd is the best WordPress landing page builder. It's perfect for businesses, bloggers, and website owners looking to build high-converting landing pages without any development skills.
With SeedPreed, you get pre-built templates for high-converting landing pages that you can publish instantly. This includes templates for:
And lots more!
Check out this tutorial to create a podcast landing page that converts you website traffic into Twitch subs and collect email subscribers for re-marketing. You can also collect subscribers using browser push notifications.
#6. Avoid Shadowbanning By Collecting Web Push Subscribers
Push notifications can help you get repeat traffic to your site or to your Twitch streams. The Twitch algorithm has suppressed the reach of live streams before for no clear reason by not alerting all followers. If you've ever been shadowbanned, then you know what exactly what we mean.
It's not a Twitch-specific issue. Most live streaming platforms have weird algorithms that will randomly choose to throttle your growth. Unless you have a loyal fan base or a TON of very influential streamer friends, getting shadowbanned can tank your channel altogether.
You can avoid this issue altogether by collecting push notification subscribers. We recommend using PushEngage to send your push notifications.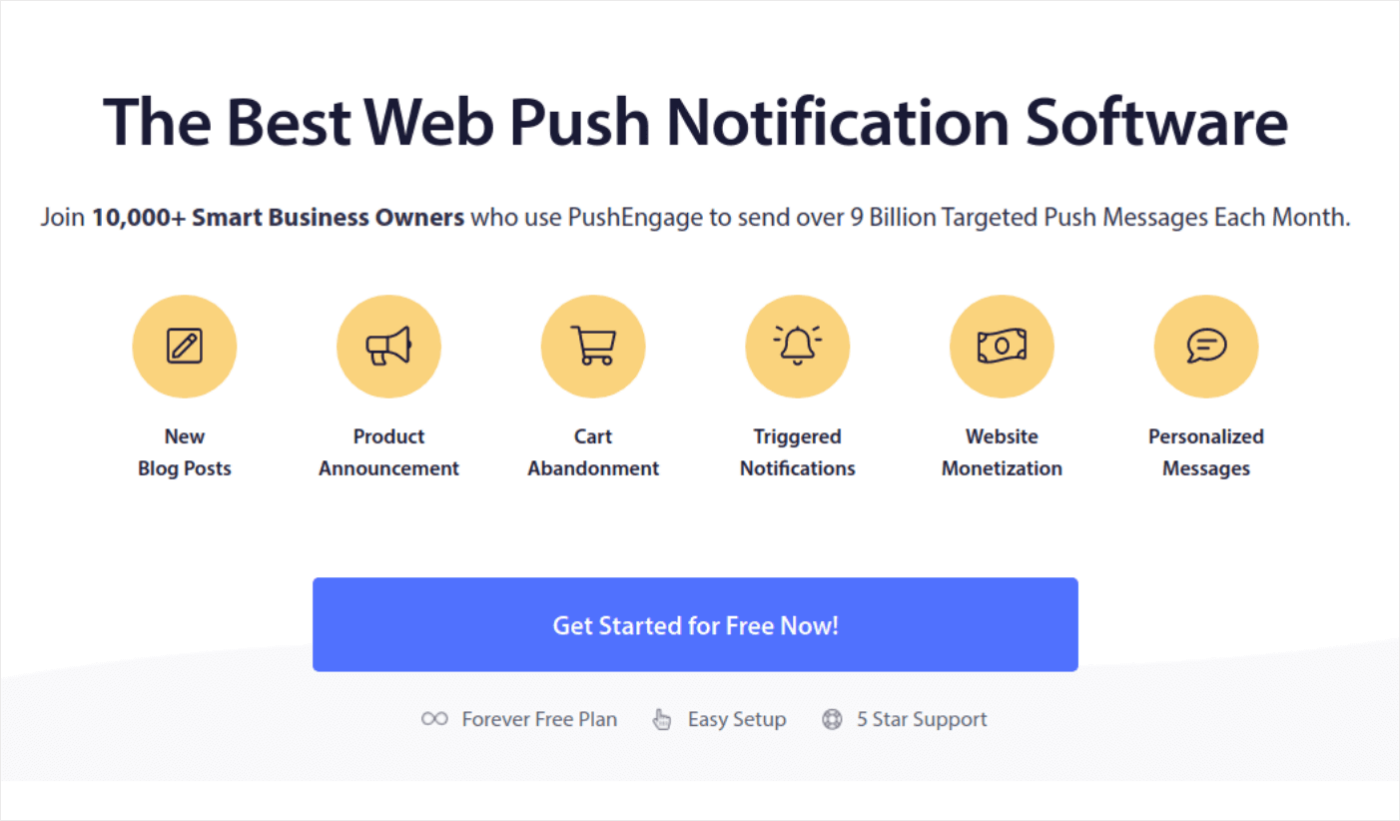 PushEngage helps you grow your website traffic and engagement on autopilot.
And if you're running an online store, PushEngage also helps you grow your sales by helping you create automated eCommerce push notifications.
You can get started for free, but if you're serious about growing your business, you should buy a paid plan.
Here's what you can get from a paid plan:
High-converting campaigns including Drip Autoresponders, Cart Abandonment Campaigns, Price Drop Alerts, and Inventory Alerts
Higher subscriber limits so that you can keep growing your push notification subscriber lists seamlessly
Higher sending limits so that you can send more push notifications across different campaigns as your business grows
More ways to target campaigns, including Customer Timezone Sending, Custom Triggered Campaigns, and Personalized Smart Tags
Goal tracking and advanced analytics to always keep improving the ROI on your push notifications
Split testing which allows you to test your copy, images, or display rules to see which converts the best
A Dedicated Success Manager to help you with Success Scripts, Behavior Automation, and Follow Up Campaigns
And these features are built to help small businesses grow.
To promote your Twitch stream, we recommend setting up RSS push notifications. This way, every time you publish a stream on your site, a push notification will go out to all your subscribers notifying them to check it out.
You can also use web push notifications to cross-promote your other social media channels.
#7. Add Twitch Follow Buttons on Your Site
If your website visitors can't find your Twitch account easily, they probably won't visit and subscribe to your channel. So it makes sense to make it easy to follow you on Twitch from your website.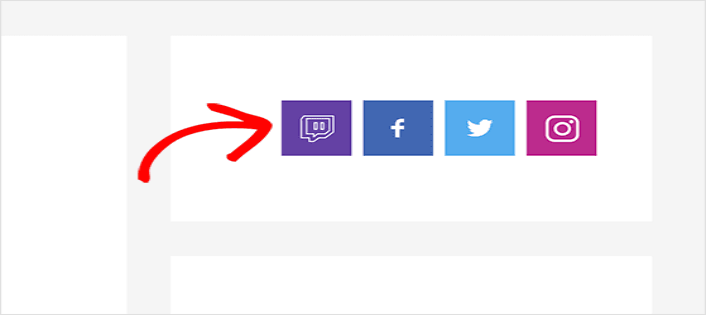 An easy way to do it is to use a social media plugin that creates follow buttons on your WordPress site. If you're a Twitch affiliate, then getting more Twitch users is also a great way to earn more from subscriptions.
Pro Tip: You can also create click to subscribe buttons to grow your push notifications list. You can then send your push subscribers notifications that send them directly to your streams or social media events.
#8. Promote Your Twitch Channel in Your Newsletter
You can also use your newsletter to promote your Twitch channel. A simple way to do this is to create a popup that segments your subscribers when they land on your embedded Twitch videos.
This way, when you send newsletters to ask Twitch viewers to follow you on Twitch, you know that they're already interested in your videos. We recommend using OptinMonster to create your popups.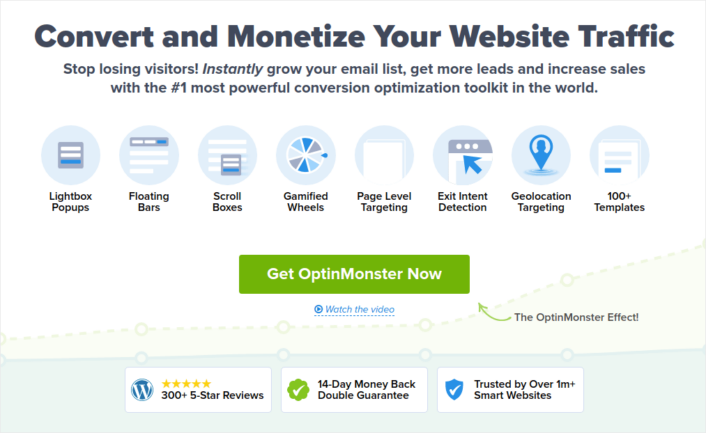 OptinMonster is one of the pioneers in WordPress popups. They practically changed the way in which email lead generation works in the marketing industry.
OptinMonster has pretty much everything you need to start, grow, and scale your email lead generation process.
Here's a quick rundown of what you can do using the toolkit:
Grow your email list smoothly for remarketing
Convert first-time visitors into regular readers
Reduce cart abandonment and browse abandonment rates
Create limited-time offers with actual countdown timers
Increase eBook downloads and digital product sales
Create a funnel for live events
Improve site engagement using gamified popups
Redirect your traffic to pages and posts that make you money
Create a list of genuine leads and remove fake emails using two-step opt-ins
We wrote a review of OptinMonster. So, if you'd like to check out the features in more detail, go ahead and check it out.
Pro Tip: Loads of streamers showcase their number of followers using a stream overlay. But you can also create a small section in your newsletter to showcase it and ask your newsletter subscribers to share your streams to new viewers.
#9. Publish Streams on YouTube
YouTube is still the most used video content platform. While streaming is relatively new on YouTube, it's still a powerful video search engine. So, even if you are streaming on Twitch, you should also 100% stream simultaneously on YouTube.
There's a high chance that your YouTube videos will appear in search results and you can pull in tons of search engine traffic from beyond YouTube. This means even more new Twitch followers for you.
You can upload a stream to YouTube using a video premiere. Or, you can do it live on both platforms using a live streaming platform such as Streamyard.

Streamyard allows you to create a live stream and upload simultaneously on multiple platforms. You can also interact with the chats from both platforms at the same time. So, you're not going to sacrifice quality for your reach.
#10. Create a Clips Channel on YouTube
Everyone knows that you should create multiple YouTube channels. If for no other reason, then do it for the ad revenue. Just in case one channel gets demonitized, you can still make a living off the other one. But most content creators struggle with coming up with ideas for another channel and then creating brand new content for it.
But creating a clips channel is fairly easy. All you have to do is create engaging clips from the streams on your main channel. This brings in extra traffic to your main YouTube channel as well as your Twitch channel.
To take things even further, you can only create YouTube Shorts for the clips channel like Mikaylah does. Mikaylah is a Twitch streamer who also uploads clips to YouTube so that she can get a ton of extra traffic to her Twtich videos. Go check out her content and you'll know what we mean.
You should also promote your stream on social media platforms such as TikTok and Instagram. Tweets with links to your live streams can also help you gain Twitch followers.
#11. Make Your Streams Interactive
Streaming focuses almost exclusively on a live audience. So, the best tip we can give you is to listen to your audience. Interact with them frequently and actively ask them questions.
Most of your streaming audience will send you messages on live chat. And they desperately want to be seen, heard, and acknowledged. Above all, they want to feel validated. If you don't interact with them and give them that validation, they will move on to someone else.
Events are a great way to increase audience interaction. A great example is when standup comedian Samay Raina and International Master Sagar Shah of ChessbaseIndia participated in an international chess event hosted by the Botez sisters. They live streamed the entire event and the chat went wild with support and fandom.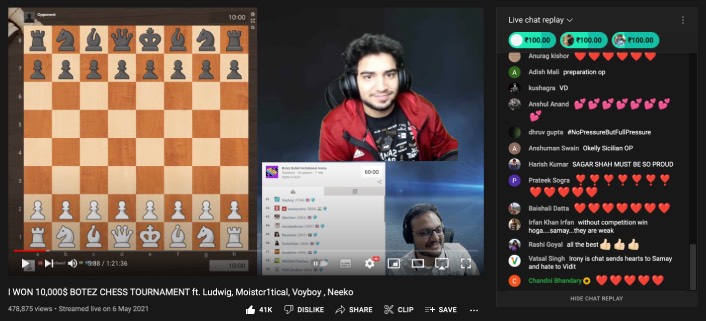 Of course, they regularly stream other chess events and their own content as well. But a game like chess has an inherent barrier to entry. You must know the game to understand what's happening in an event.
If those two can pull in a huge a huge live audience from streaming chess, what's stopping you streaming your own content?
Pro Tip: Remember to shout out your new followers.
#12. Collaborate with Other Twitch Streamers
You get to learn a LOT from other Twitch streamers. If you can collaborate with established streamers, you'll grow your subscribers through cross-promotions anyway. But even more importantly, you get access to influencers who have been through your struggles. And that can be super valuable.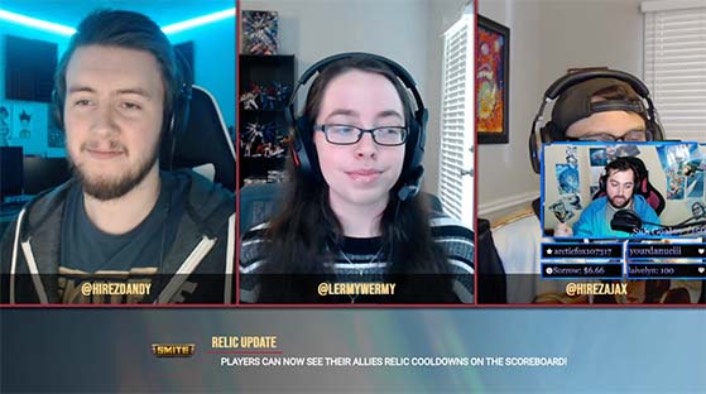 Try reaching out to other steamers in your niche and build a relationship that can eventually develop into a live collaboration. This approach may take time, but it's worth it for the audience you'll gain in the long run. Take what you learn from your collabs and add your own twist to it.
For new streamers, collabs can be a great opportunity learn streaming secrets from popular streamers.
If you're a gameplay streamer who likes to stream games, then you already know that you should stream a popular game such as Minecraft or Fortnite. Imagine if you could stream with Ninja and get to know his streaming secrets.
You can not just leverage their social networks to get more followers on Twitch, but also learn how popular content creators optimize their content and their channels.
What to do When You Know How to Get More Followers on Twitch
Now that you know how to get more followers on Twitch, you should set up a process around it to create a content calendar for your channel. Stick to the calendar and you will see an increase in engagement and active followers.
Speaking of engagement, you should also start using push notifications to increase your website engagement even beyond the contests. We recommend using PushEngage to send your push notifications. PushEngage is the #1 push notification software in the world.
Not convinced? Check out these articles first:
If you're running a Twitch channel as well, you should check out the best WordPress Twitch plugins. And if you haven't already, get started with PushEngage today!