Did you know that global e-commerce sales are expected to hit $4.8 trillion by 2021? Online business is growing exponentially and is challenging.
With 2 to 3 million e-commerce companies existing in the universe it makes it tough for you to stand in the competition. Therefore you need to start by wisely choosing the best e-commerce tools for your online business.
Confused which tools to use for your e-commerce business? In this article, let's check out a list of tools you can use to grow your e-commerce business based on five categories.
Powerful E-commerce Tools You Can Use To Grow Business Rapidly
Website Optimization
Marketing
Analytics
Customer Service/ loyalty
Business/ product management
Website Optimization Tools
An online business always needs a platform to display its e-commerce store to display your brand before the users.
For your online store to operate effectively, you must use an e-commerce platform. This tool helps manage your store efficiently.
Here are a few best e-commerce platforms you can opt to have your store on:
Shopify is a very common e-commerce tool. This platform is a hosted solution that takes care of all technical aspects giving you time to concentrate on your business efficiently.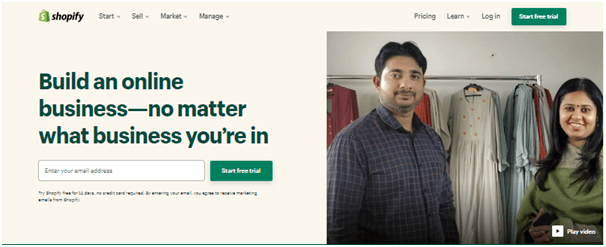 Key Features:
Marketing and SEO features
Analytics and Google Analytics integration
Integrated with social platforms like Facebook, Pinterest
Cost: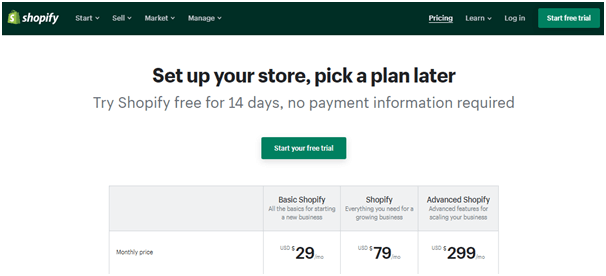 Why Choose Shopify:
E-commerce vendors often choose Shopify platform because of its ease, site performance, and user-friendliness. No technical skills are required for this platform.
BigCommerce is one of the best platforms for small businesses. This tool can be used to develop, innovate, streamline, boost sales, and nurture online businesses.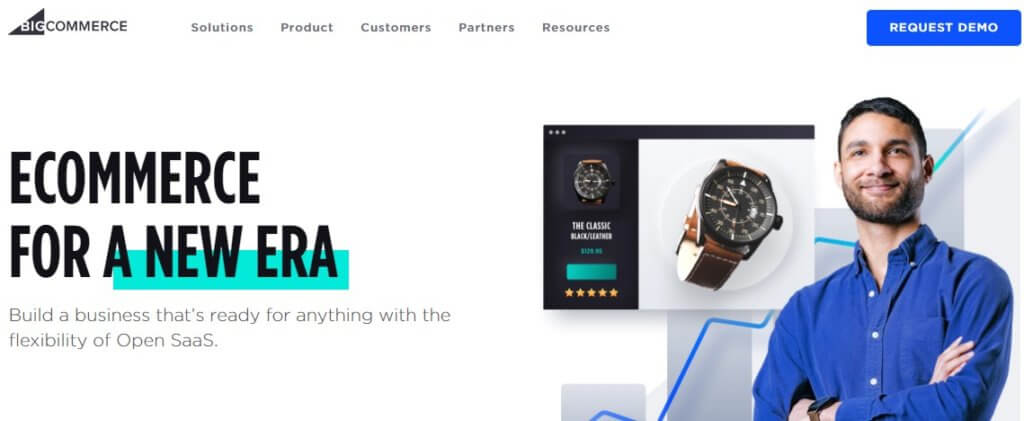 Key Features:
Unlimited file storage and products
Integration with social platforms like Pinterest, Facebook
Blog and product rating and reviews
Cost:

Why Choose BigCommerce:
It's a good option for big and fast-growing e-commerce businesses. The in-built tools and features support the growth of your online store. Its powerful reporting tools make it easy for you to track your store's success.
WooCommerce is a flexible, customizable, and open-source shopping cart plug-in built on WordPress. It serves as a good option for those already using WordPress.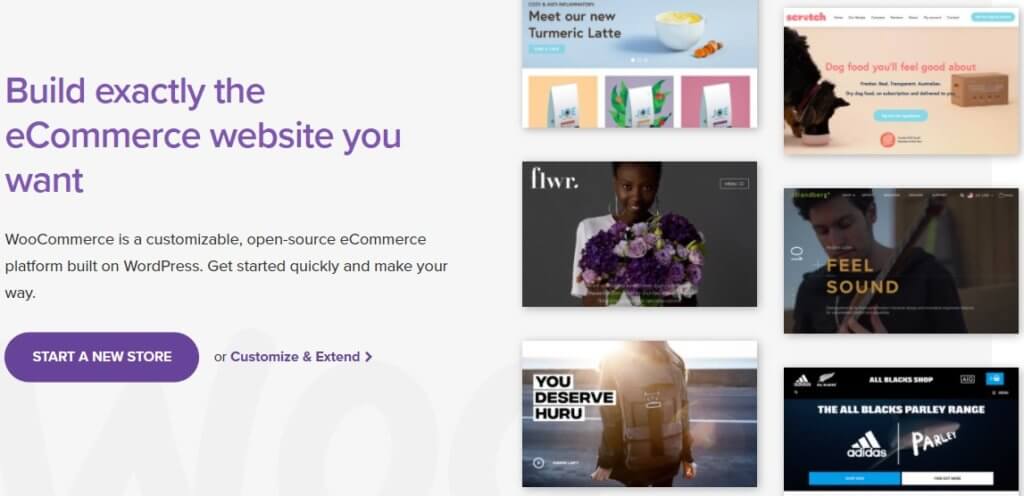 Key Features:
Flawlessly integrates commerce with content
400+official extensions
Multiple and pre-installed payment gateways
Cost:
The core product is free. You may need to pay for a domain name, web hosting, or SSL certificate if you wish to upgrade the store experience.
Why Choose WooCommerce:
WooCommerce is an easy-to-use and budget-friendly tool with tons of themes compared to other major e-commerce platforms.
Marketing Tools
Marketing is important for any business. It helps you let the world know about your existence, drives leads, converts visitors into prospects, and builds your brand.
Here are a few marketing tools:
Campaign Monitor is a SaaS email marketing tool that helps e-commerce business players to send professionally designed emails to their subscribers. With no much technical knowledge, you can use this tool to deliver your targeted content to a large list of subscribers.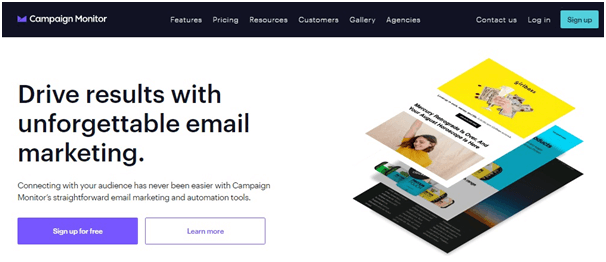 Key Features:
Content customization
Drag and drop builder
Segmentation and personalization
Cost:

Why Choose Campaign Monitor:
Campaign Monitor lets you monitor the effectiveness of your email marketing campaigns. A good e-commerce tool for sending emails to a large list of subscribers. It helps you build a healthy relationship with your customers
If you want to push your users to visit your e-commerce site and drive traffic then PushEngage is a good tool to use. It helps your e-commerce business to increase your CTR and page views by sending users top-rated push notifications.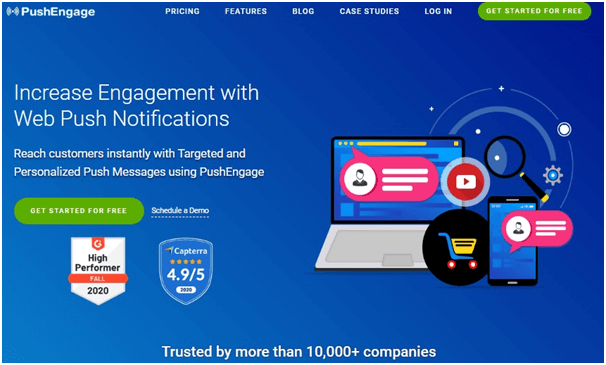 Key Features:
Geo-Targeting
Notification Scheduling
Advanced Analytics
Cost:

Why Choose PushEngage:
PushEngage helps e-commerce vendors to craft short, crisp, and attention-grabbing notifications effortlessly. With the help of this tool, retailers can enhance their subscription opt-in and click-through rates as well. It's easy to set-up tool and supports all browsers that support web push like Firefox, Chrome, Safari, Microsoft Edge, UC Web, Opera, Samsung Internet, and even AMP page.
Top features to increase conversions:
Cart Abandonment
Browse Abandonment
Trigger Campaign
Segmentation
Drip Campaign
Do you want to drive users to your e-commerce store? RafflePress is the answer. This WordPress giveaway Plugin tool helps retailers to create giveaway/contest Plugins in the market in no time to drive traffic to their site. Its built-in viral sharing feature gets more visitors to your site without buying any ads.

Key Features:
Drag and Drop Giveaway Builder
Giveaway Landing page
Social Media/Email Marketing/CRM integrations
Cost:

Why Choose RafflePress:
RafflePress is an easy-to-use tool. No coding skills are required. The ready to use contest templates make it easy for you to launch a contest in no time with just a few edits and clicks.
Analytics Tools
Analytics is the backbone of any e-commerce business. It lets you learn what is working for your e-commerce store and rectifies flaws that need your attention in actual-time.
Here are a few tools that give you comprehensive reports that can be easily understood by a layman
Google Analytics is a free and must-have tool for all e-commerce businesses. Tools like this give you a picture of where your business is heading and help you make amendments wherever necessary.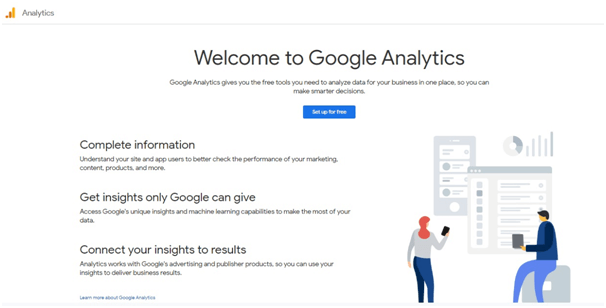 Key Features:
Data and Predictive Analysis
Performance Reporting
Customer Journey Tracking
Cost:
Its free
Why Choose Google Analytics:
Google Analytics gives you an in-depth analysis of visitors to your e-commerce store. These analyses help you effectively work on weak areas, helping you to take your online business to the next level.
MonsterInsight helps you track the performance of your -ecommerce store. It is the best Google Analytics Plugin for WordPress that gives valuable insights to enhance the overall business strategy for an e-commerce store

Key Features:
Google Analytics Dashboard
Form Conversion Tracking
SEO Score Tracking
Cost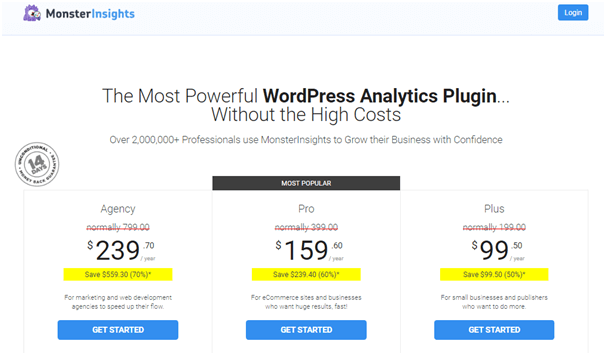 Why Choose MonsterInsights:
MonsterInsight is much easier to set up. The tool displays all important metrics on your WordPress dashboard and saves your time to focus on your business goals.
Moz is used to scale up your e-commerce business. It lets you track keyword ranking both for your website as well as your competitors' website. It identifies keyword opportunities and runs through your site to find and fix any potentially damaging SEO issues.

Key Features:
Keyword prioritizing
Competitive Analysis
Social media Integration
Cost:

Why Choose Moz:
With the help of Moz, you can spot keywords used by audiences to find your product/services. This tool helps you to use those keywords smartly to attract more leads to your page/site.
Customer Service/ Loyalty Tools
Any business needs customers to survive. It takes a lot of pain to convert a lead into a customer; you just can't let go of them easily!
With the use of e-commerce tools, you can support your customers, delight them, and build their loyalty toward you.
Here are a few tools that can help you achieve all of this:
Zendesk Chat is a live communication tool developed for businesses to gain a competitive edge. It's a perfect tool for small size online businesses. It helps representatives to chat with website visitors.

Key Features:
Triggered chat
Chat analytics
Chat agent console
Cost:

Why Choose Zendesk Chat:
This tool is easy to use, offers native add-ons like talk and chat, and is aptly priced for both small and big e-commerce businesses.
ReferralCandy is the ideal tool that can be used by e-commerce businesses to set up custom discounts, limited-time deals, and view stats on highest-referring customers. You can use this tool to send shareable personalized referral links to your customers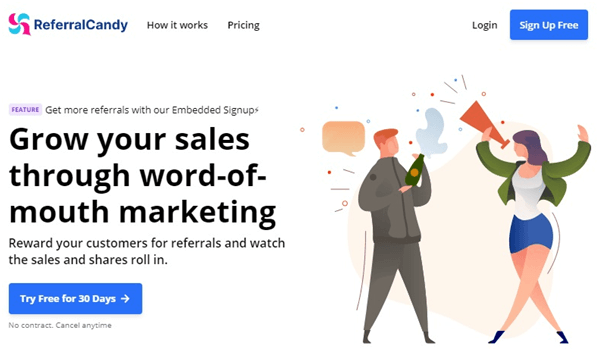 Key Features:
Referral tracking
Contact management
Reward management
Cost:

Why Use ReferralCandy:
You can use this tool to run effective referral programs to enhance your customer base. It offers ready to use templates and has quick live support.
Smile.io is a loyalty Management software tool used by businesses that have an online presence. Your e-commerce brand can use this tool to start various referral programs from a single platform. It offers customized and attractive referral programs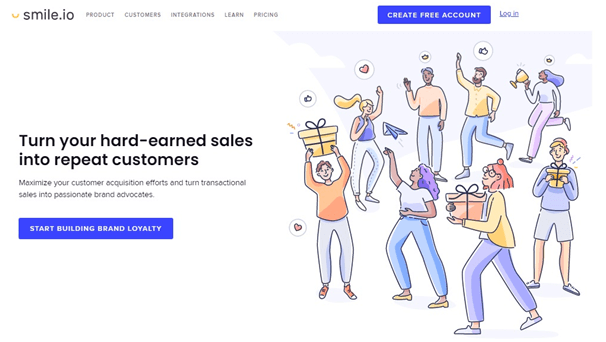 Key Features:
Product purchase reward
Real-time software updates
Flawless integration with e-commerce platforms
Cost:

Why Choose Smile.io:
The tool offers easy to use features. With a customizable reward program and email templates, it helps you build a healthy relationship with your customers.
Business/ Product Management Tools
In a competitive e-commerce market, you need to manage the store operations as well as focus on growing your business simultaneously.
Business/ product tools take care of various aspects like managing your marketing channels, people, and finances. Such tools offer competitive analysis to keep you ahead of your competitors
Here are a few tools:
Sellbrite is one of the best tools for online vendors. This tool helps e-commerce vendors to stay at the top of their day-to-day operations.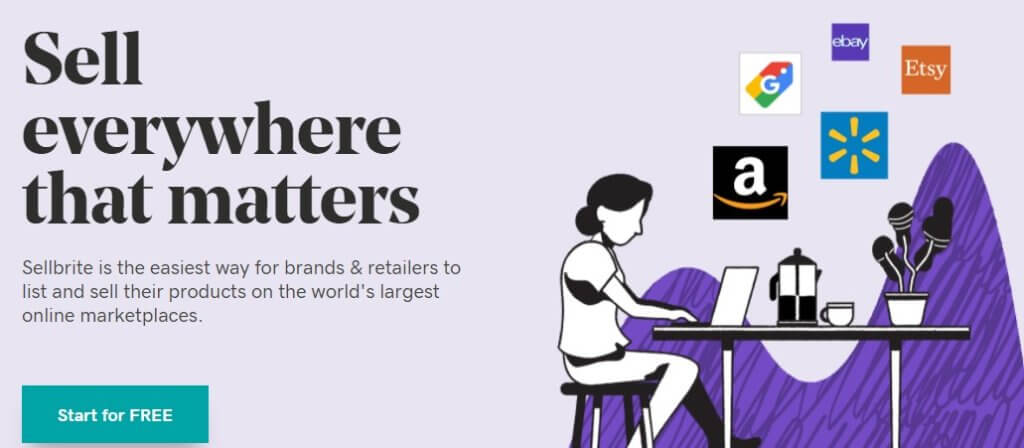 Key Features:
Inventory management
Multichannel Order Management
Reporting and Retail Intelligence
Cost:

Why Choose Sellbrite:
This tool is user-friendly and economical. From managing your online store to updating product details, Sellbrite smoothens the functioning of your e-commerce store.
For small online businesses, Wave is the fastest-growing, free cloud-based accounting, and invoicing platform. This tool is designed and crafted to help online businesses streamline their bookkeeping processes.

Key Features:
Invoice management
Expense tracking
Billing and invoicing
Why Choose Wave:
It's free and has a user-friendly interface. The tool makes the invoicing system easy for you to manage your clients effectively
Veeqo is a cloud-based inventory management tool. It is designed to assist omnichannel vendors in growing their online business quickly.

Key Features:
Inventory Management
Inventory tracking
Third-party integration
Billing and invoicing
Cost:

Why Choose Veeqo:
This tool offers a single, and easy to use platform that helps retailers manage everything under one roof from e-commerce orders to shipping, accounting and reporting.
Conclusion
E-commerce tools let you achieve your business goals efficiently. Choose e-commerce tools that are suitable for your business, easy-to-use, less technical, functional, result-driven, and within your budget.
Are you using any e-commerce tools to grow your online business? If not, it's time you start using and watch your business intensifying.