Advanced Push Notification Analytics
Get the stats that matter, so you can make data-driven decisions to grow your business.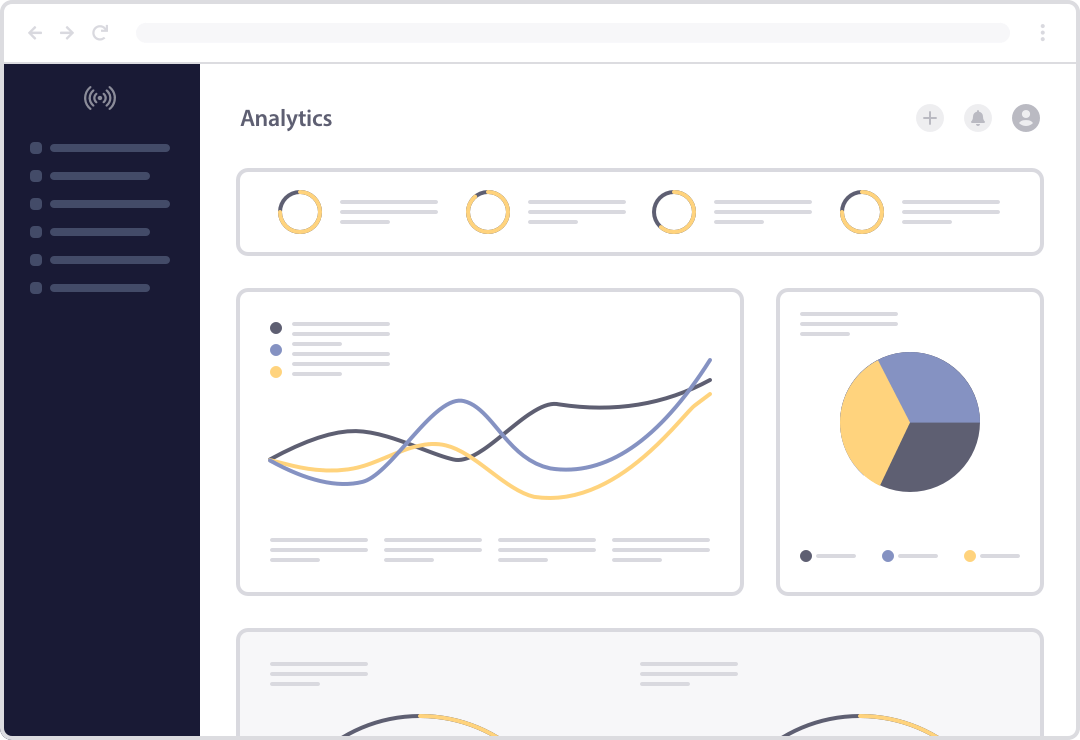 Instant & Accurate Analytics
Get detailed, accurate analytics on each step of your push notification funnels: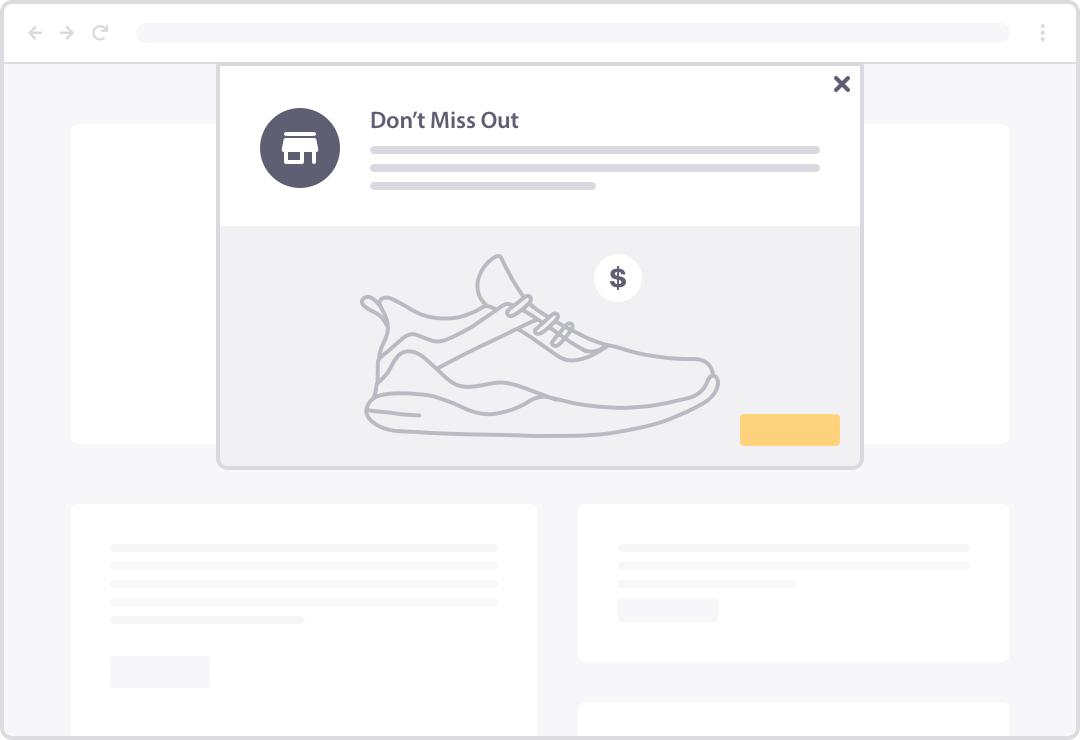 Ecommerce Analytics
PushEngage makes it easy to integrate with any ecommerce platform with a simple code snippet, so you can see exactly how your push notifications drive sales, revenue, and engagement.
With PushEngage analytics, you can see at a glance the exact revenue your cart abandonment reminders add to your bottom line.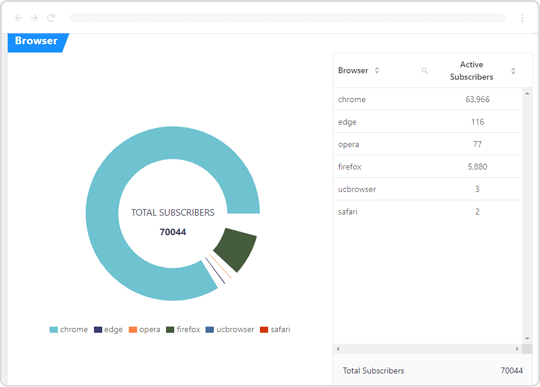 Subscriber Demographics
Get detailed data on your subscriber's demographic and device data, including:
Geographic report
Browser breakdown
Subscriber devices
LoanMart has really focused on the drip campaign tools that Push Engage provides. We love that we can set up a robust series of messages that new subscribers will see for weeks and even months after they initially visited our website.

We considered several browser notification platforms, and PushEngage was the only one that fully satisfied our use case and would be ROI positive considering LTVs. For opted-in users, PushEngage has helped us increase user retention and LTV.

Being able to retarget our customer base with more effective messages lead us to improve the quality of our traffic and drive to more sales. We were to able to achieve our marketing goals by increasing our ROI.

PushEngage is quick and easy to implement. It provides results promptly and the analytics presents them in a clear and understandable fashion. The ability to tailor your target audience is particularly impressive as you are able to increase your engagement rates as you use the software.

PushEngage is our best converting paid traffic channels. The open-rate is about 400% better than sending out newsletters and also the time to create a push notification is far more effective.

The fine stuff I liked about PushEngage is, they are innovative and they are bringing all the power of email marketing into push notifications. The segmentation feature of PushEngage has helped a lot in properly segmenting users based on their topic of interest.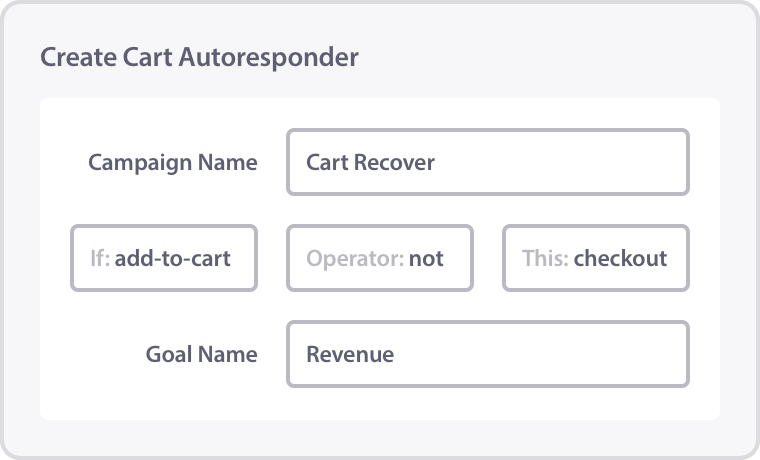 Custom Goal Tracking
Our Goal Tracking feature makes it easy to track conversions and even attach a value to any action taken on your site:
See the ROI of any push notification campaign:
Form abandonment reminders
Cross-sell campaigns
Customer review campaigns
Lead generation campaigns
and more
---
Explore More Powerful Push Notification Features
PushEngage has all the features you need to create powerful push notifications to grow your business.
Goal Tracking and Push Notification Analytics
Push notification analytics can help you design campaigns that outperform your competitors.
With PushEngage Analytics, you can track your goals to grow your business in a data-driven way.
Integrate push notifications with your eCommerce site to track revenue, cart abandonment recovery, and engagement rates. Or use it for your blog and keep growing your online audience. Push notification analytics are a great tool for affiliate marketing too.
So, as long as you have a website that you'd like to use to grow an online audience, you'll love our goal tracking and push notification analytics.
Read More
What Is Push Notification Analysis?
Push notification analysis helps you optimize your campaigns and analyze customer trends and satisfaction. It can also be used to make informed business decisions when you see something sell really quickly or not sell at all.
For every campaign we run, we have our own Key Performance Indicators (KPIs) and we highly recommend that you do the same. This is just a fancy way of saying that you want to measure specific numbers that indicate if your campaigns are successful.
So, what KPIs can you measure with push notification analytics?
From a top-level view, you can see how many notifications you sent out, how many subscribers you have, how many of them are active right now, the number of views and clicks generated, and your average click-through rate.

Now, you can break this down into a weekly report to understand weekly progress if you track weekly progress. In this report, you can additionally see the number of unsubscribed users and new subscribers generated in the week.
Just click on Analytics » Summary to see this report.

Since we use offline notifications, you can also check the number of delivered notifications under the Subscribers Sent column.
You can also click on the Subscriber Stats tab to see a geolocation and device report for your subscribers.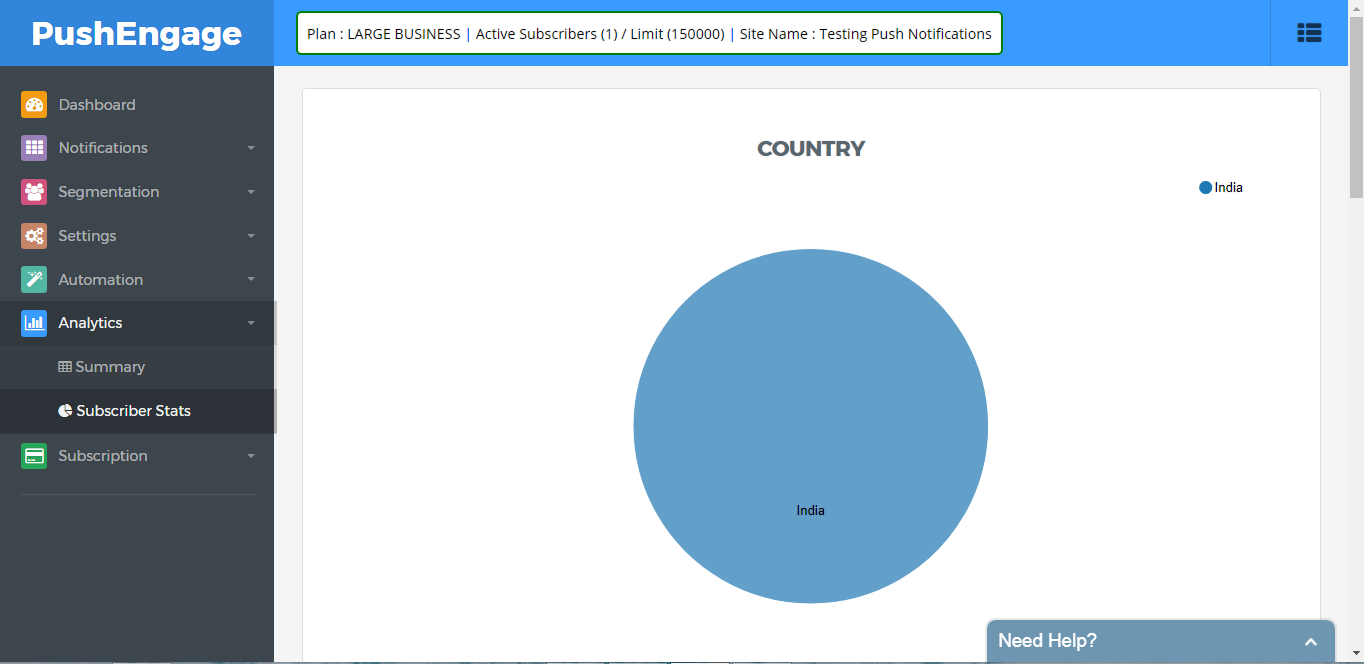 As you can see, there's a lot of different things to measure. The best part is that you can set goals for some specific push notification campaigns.
Setting goals is obviously a great business practice. But at the same time, the push notification analysis makes a lot more sense when you also have goals in place.
You can use goal tracking for Form Abandonment campaigns, Cross-Selling campaigns, Review campaigns, A/B tests, and Trigger campaigns.
When Should You Look at Push Notification Performance Metrics?
The short answer: Always keep an eye on your analytics dashboard.
Push notification performance metrics help keep track of what is important so that you don't get lost in a maze of meaningless data.
It doesn't matter how big or small you are, you should always be able to understand how your marketing campaigns are contributing to your business growth. Push notification analytics simply helps you keep track of your goals and how far along you are.
How to Set Up Push Notification Analytics
So, now that you know all about PushEngage's push notification analytics, it's time to see how you can set it up.
Step #1: Go to Analytics in the Dashboard and check the report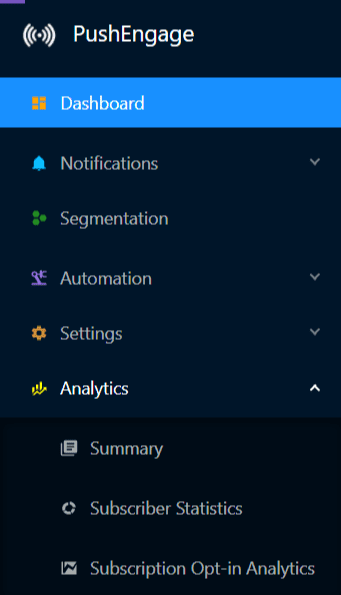 Step #2: Check campaign-specific reports or individual push notification analytics

You can also enable goal tracking in your dashboard under Site Settings » Default Settings:

And that's all, folks! Make the most of PushEngage's push notification analytics and get started right away.
Show Less
Grow Your Business Faster with Smart Goal Tracking & Analytics
Increase the value of every web visit with Push Notifications that are hard to miss.
Forever Free Plan
Easy Setup
5 Star Support