The Best WordPress Push Notifications Plugin
Supercharge your repeat traffic, website engagement, and conversions with the best WordPress push notifications plugin in the world. Send Advanced Push Campaigns from a Simple, Easy-to-Use WordPress Push Notifications Plugin
Focus on growing your business instead of mastering yet another marketing tool. Our push notifications plugin comes with features that you simply can't get from other plugins.
WordPress Metabox
Easily manage push notifications from the WordPress post editor.
Draft push notifications from Gutenberg
Use segments and audience groups in WordPress
Auto-send push broadcasts when you publish
Schedule your push broadcasts inside WordPress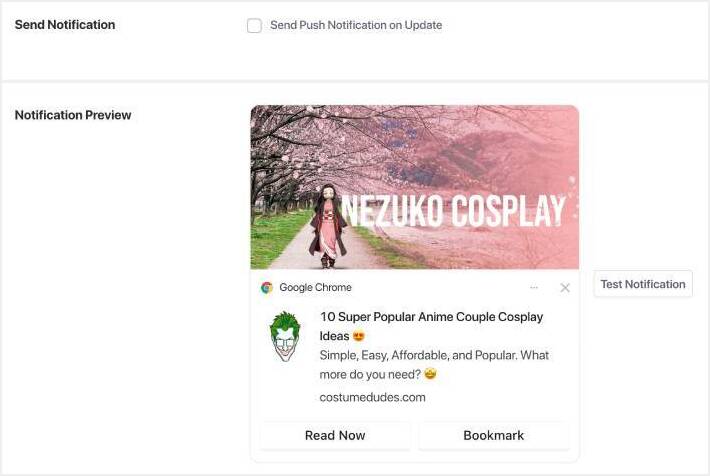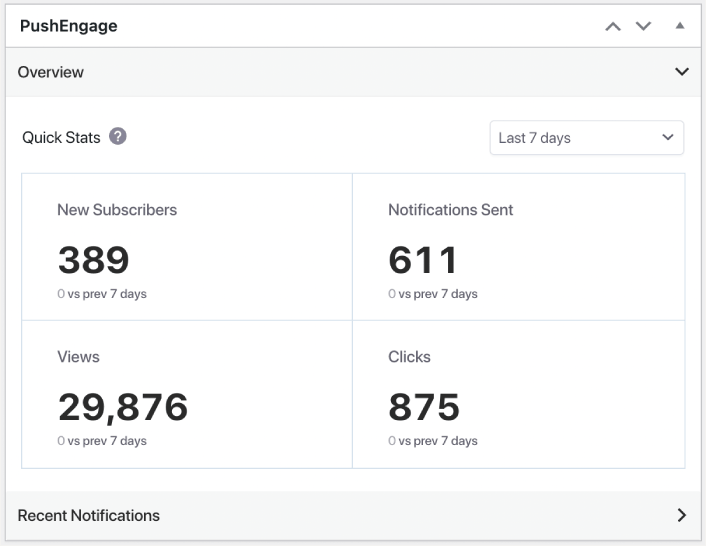 Dashboard Overview Widget
Get a full view of your push notification performance metrics right from your WordPress dashboard. You can see how many subscribers you gained, how many clicks and views your campaigns had, and even how many notifications you sent.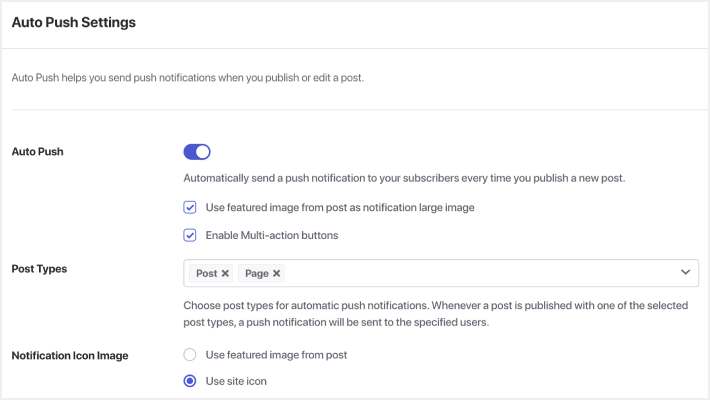 LoanMart has really focused on the drip campaign tools that Push Engage provides. We love that we can set up a robust series of messages that new subscribers will see for weeks and even months after they initially visited our website.

We considered several browser notification platforms, and PushEngage was the only one that fully satisfied our use case and would be ROI positive considering LTVs. For opted-in users, PushEngage has helped us increase user retention and LTV.

Being able to retarget our customer base with more effective messages lead us to improve the quality of our traffic and drive to more sales. We were to able to achieve our marketing goals by increasing our ROI.

PushEngage is quick and easy to implement. It provides results promptly and the analytics presents them in a clear and understandable fashion. The ability to tailor your target audience is particularly impressive as you are able to increase your engagement rates as you use the software.

PushEngage is our best converting paid traffic channels. The open-rate is about 400% better than sending out newsletters and also the time to create a push notification is far more effective.

The fine stuff I liked about PushEngage is, they are innovative and they are bringing all the power of email marketing into push notifications. The segmentation feature of PushEngage has helped a lot in properly segmenting users based on their topic of interest.

Category Segmentation
Turn your WordPress post categories into segments for your push campaigns. Category segmentation a super simple and easy way to target your subscribers by their interests.
Watch your view and clicks skyrocket with a few simple clicks.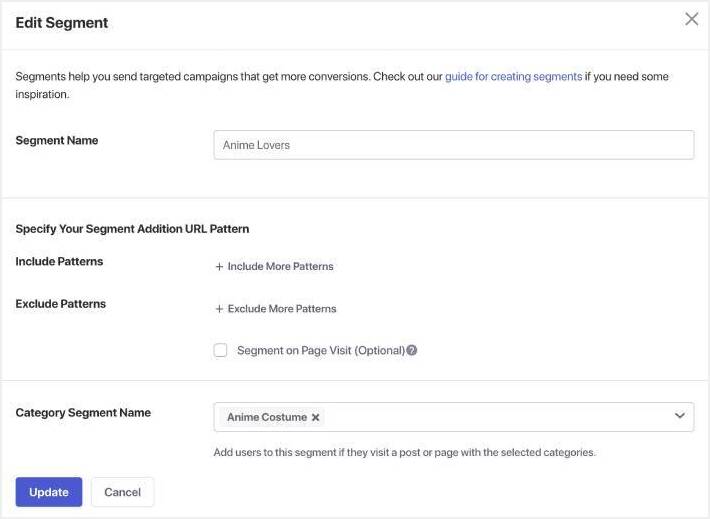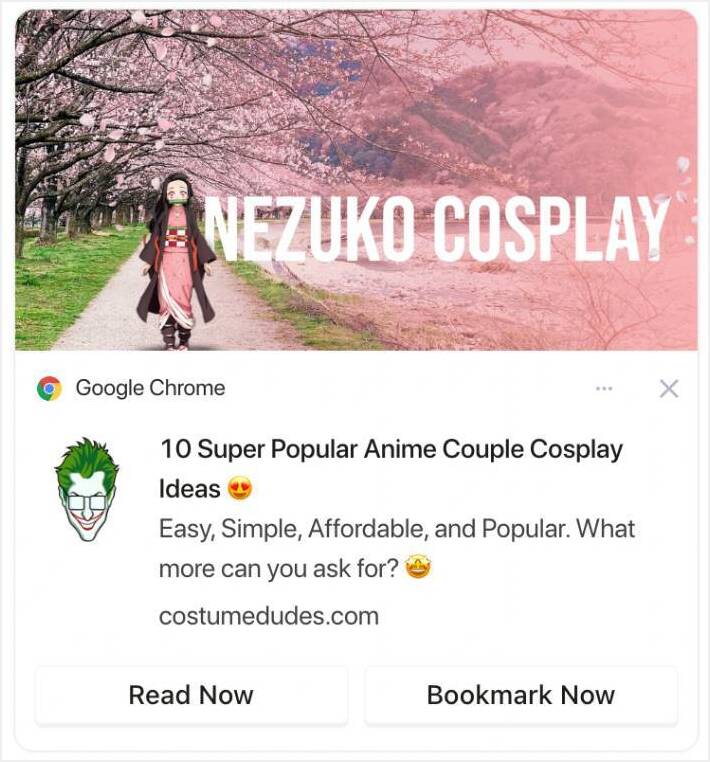 Test Notifications and Live Previews
Preview push notifications before sending them to your audience. You can get live previews of how your notifications look on different operating systems including:
Windows 11
MacOS and iPadOS
It's like having a What You See Is What You Get (WYSIWYG) builder for your push campaigns.
Custom UTM Parameters
Our WordPress push notifications plugin comes with a Goal Tracking feature makes it easy to track conversions. And now you can set custom UTM parameters to each notification for even better tracking.
The best part? You can do it from inside the post editor.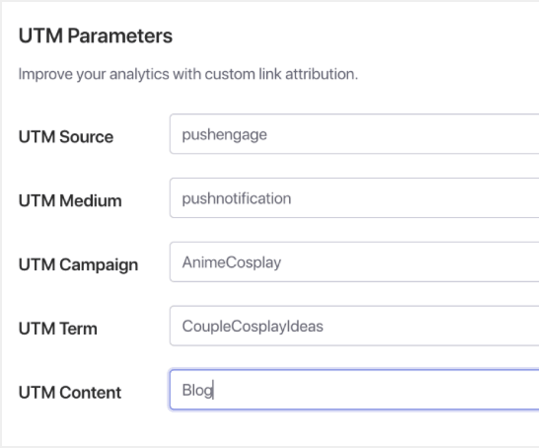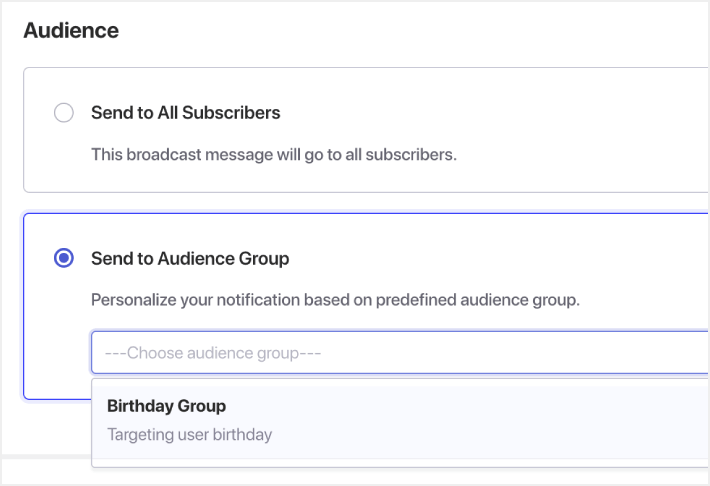 Create Custom Audience Groups
Get even more targeting options by applying powerful filters across multiple segments. You can create audience groups based on:
Subscriber behavior
Device and browser
Geolocation
Engagement metrics
---
What Makes Us the Most Powerful WordPress Push Notifications Plugin?
PushEngage has all the features you need to send targeted push notifications to grow your business. That's what makes us the best WordPress push notifications plugin in the market.
Finally, a Push Notifications WordPress Plugin Works Like a Plugin Instead of a Bridge to the Software Dashboard
When it comes to creating a high-converting landing page for a WordPress push notifications plugin, it's important to keep in mind the benefits that the plugin can offer. In Nirvana's style, the benefits of using a push notification plugin for WordPress include:
Boost website engagement: Keep your audience engaged with personalized push notifications that drive traffic back to your website.
Increase conversions: Use targeted push notifications to promote your products and services and increase conversions.
Streamline marketing: Manage all your push notifications right in your WordPress dashboard for streamlined marketing.
Improve user experience: Allow users to manage their push notification subscriptions and receive personalized notifications that are relevant to their interests.
Save time: Automate push notifications with autopush and scheduling features, saving you time and effort.
Track performance: Use custom UTM parameters to track your push notification campaigns and make data-driven decisions.
By using a push notification plugin, you can take advantage of these benefits and supercharge your website engagement, increase conversions, and streamline your marketing efforts. With personalized push notifications, you can keep your audience engaged and coming back for more, while also promoting your products and services to drive conversions.
You can also save time and effort by automating push notifications and track the performance of your campaigns with custom UTM parameters.
Read More
Why Is PushEngage's WordPress Plugin Such a Big Deal?
For the longest time, WordPress push notification plugins have done only one thing – connect a WordPress site to a software dashboard. Well, that's all changed with PushEngage. With the PushEngage WordPress plugin, you get a fully functioning WordPress plugin that allows you to create custom push campaigns right from your WordPress post editor.
You get to use the same WordPress dashboard that you're already familiar with and not worry about having learn yet another software product.
Not to mention, it's super easy to use. All you do is scroll down to the metabox section at the end of the post or page that you want to promote. And just create a custom campaign with powerful targeting and tracking options.
The coolest part is that the PushEngage plugin won't slow down your site at all.
Choosing the perfect push notification plugin doesn't have to be complicated. Let's break it down in plain and simple terms.
Features that Matter: Want to send notifications at specific times? Target different user groups? Or maybe test which messages work best? Look for a plugin that offers the features you need.
Easy Peasy, User-Friendly: No one wants a plugin that's a headache to use. Find one with a friendly interface so you can set it up hassle-free.
Make It Yours with Customization: Your notifications should match your brand's style. Check if the plugin lets you customize the look and content.
Get Targeted: Send notifications to specific user groups with ease. Look for a plugin that offers segmentation options.
Automate and Schedule: Save time by automating notifications and scheduling them for the right moments.
This is why PushEngage's plugin is such a big deal. We check all these boxes right from your WordPress site without ever having to go back and forth between your site and the PushEngage web app.
Show Less
Grow Your Business Faster with Smart Goal Tracking & Analytics
Increase the value of every web visit with Push Notifications that are hard to miss.
Forever Free Plan
Easy Setup
5 Star Support