Which of the 100+ WordPress landing page plugins available in the WordPress repository is right for your business?
Having a great landing page builder is super essential if you want to grow your sales quickly. The only problem is, all the plugins out there insist that they have one of the best WordPress landing page plugins of all time.
How do you pick the landing page plugin that helps you focus on business instead of having to learn new software? Does it have all the right features to help you grow?
In this post, we've rounded up the world's best WordPress landing page plugins to help you grow your business online.
Why Use a Landing Page Plugin for WordPress?
If you made a website to sell a service or product, chances are that you'll need one or more landing pages.
Landing pages are pages that are built specifically for selling a single product or service. In simple words, your direct sales depend on your landing pages being awesome. Of course, a lot of your conversions depend on your product and copywriting. But you also need a landing page layout that's been proven to work.
That's the beauty of using a WordPress landing page builder. With a landing page builder, you don't have to write a single line of code to launch a high-performing landing page that's completely optimized for conversions.
In this article, we shortlisted the 10 best WordPress landing page plugins by the ease of use, flexibility, and design features.
Top 10 WordPress Landing Page Plugins
All the plugins in our list are mobile responsive. In simpler words, your landing page will look great on all devices and screen sizes.
Some of the plugins do have free versions, but we highly recommend that you get the paid versions. Most free plugins offer a limited set of features so if you're serious about growing your investment, a paid WordPress landing page plugin is your best bet.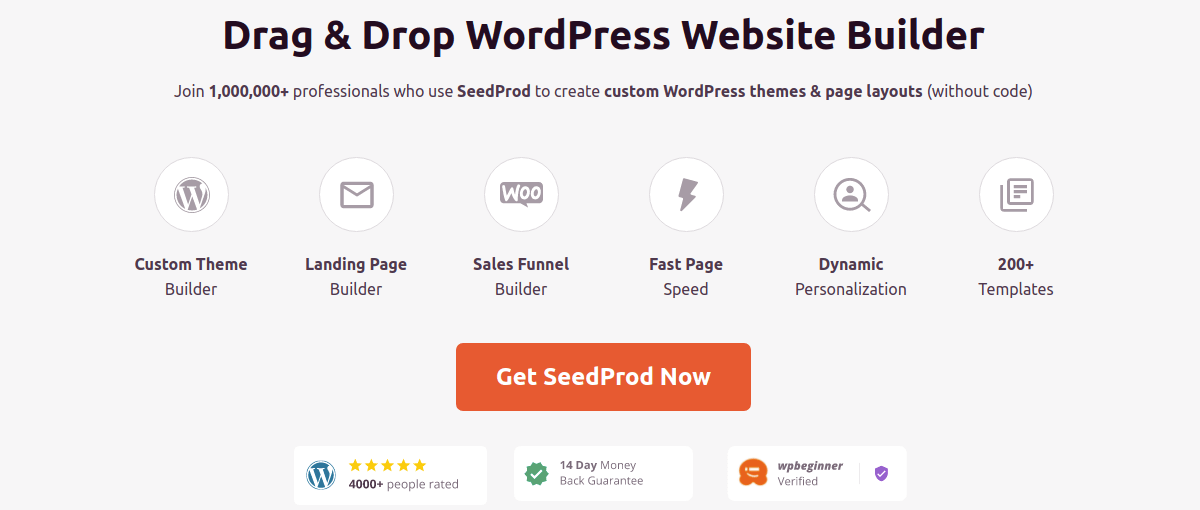 SeedProd is a visual landing page builder that helps you create landing pages that convert really well. It's a page builder with super powerful features that work with any WordPress theme. Also, it's not like a child theme that only extends the theme defaults with some additional styling. SeedProd gives you a full-scale drag-and-drop page builder where you can create custom pages no matter what your theme styles are.
Popular features include:
Pre-built conversion-focused landing page templates
Easy design customization options
Global design settings such as brand palette and brand fonts
Advanced page blocks to integrate powerful marketing software directly into your landing page
WooCommerce blocks to customize all eCommerce pages in your conversion funnel
One-click deployment for coming soon pages, Maintenance mode, login page, and 404 page
Custom page rules to limit access to your landing pages
Email marketing integrations
Instant domain mapping to launch landing pages on any domain you feel like
And more! SeedProd is the #1 WordPress landing page builder in the market.
If you're looking for ways to grow or scale your business, you should definitely invest in one of the premium plans for SeedProd. For the money, you get a lot of features that can help you launch a professional, conversion-optimized site very quickly.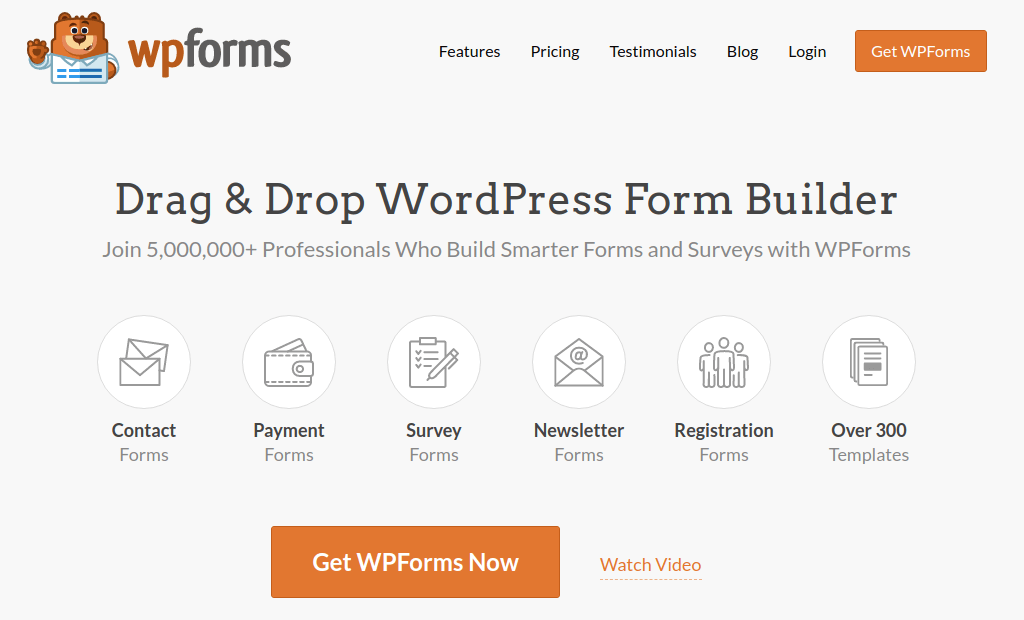 WPForms is a perfect plugin to create a dedicated form landing page in WordPress. Of course, WPForms is primarily a WordPress forms plugin. But that's not all you can do with WPForms.
WPForms has a dedicated addon called the Form Pages addon that is specifically made to help you create a standalone form. And a standalone form comes with a dedicated form landing page.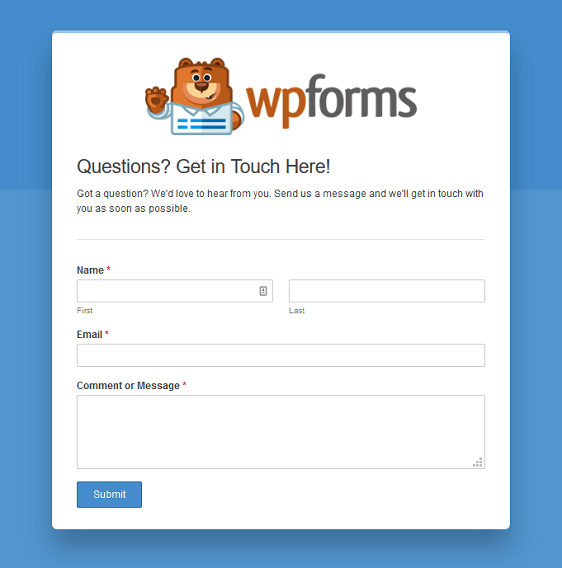 You get the same drag and drop builder that helps you create custom forms for your WordPress site. It's also really easy to deploy the page in a matter of minutes.
The beauty of using WPForms is that it's perfect for sites where you want to capture leads to sell a service instead of directly selling a product. So, you'll get a huge range of options for your forms including addons for event RSVPs, surveys, and polls.
If you'd like to know more about form landing pages, you should check out this article on how to create a form landing page in WordPress.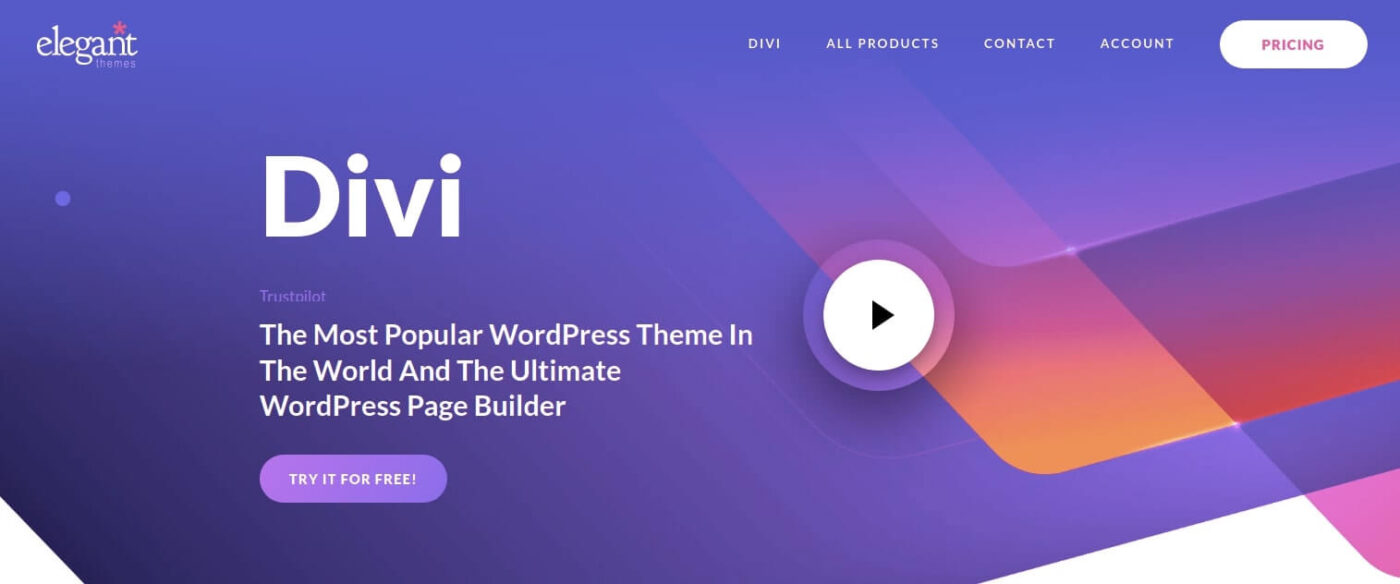 Divi's Theme Builder Plugin is one of the most popular WordPress theme builder plugins in the world. Divi comes with a default theme that you can use right out of the box. But if you're looking for custom landing pages, Divi allows you to customize every inch of your pages and create a template for landing pages all on your without any coding.
And there are hundreds of pre-built templates in Divi. Of course, that includes conversion-optimized landing pages as well. Divi is both a WordPress theme and a plugin which means it is a versatile tool. The most popular features include:
A fully functional drag-and-drop visual builder
A marketplace of third-party apps that makes it super easy to extend the functionality
One-click import for pre-built templates
There's no free version for Divi. But seeing how their paid licenses allow you to use Divi for unlimited sites under a single license, you get a lot of value for your money.

The HubSpot WordPress plugin is a free plugin with all the features you need to create a landing page in WordPress. You can quickly create a standalone form page using its Forms tool. You can also choose from a variety of pre-built templates, create follow-up campaigns, and customize the messaging a visitor sees after submitting.
Besides the WordPress plugin, HubSpot also has a free landing page builder that's included with every account. This gives you even more functionality for building sophisticated and personalized landing pages.
Popular features include:
A form builder using HubSpot's drag and drop builder to create forms that match the styling of your website
Powerful templates such as registration, contact us, newsletter signup, support, ebook, and event registration
Automated follow-up campaigns based on user responses
Personalized CTAs and content when hooked up ith the HubSpot CRM
Simple A/B testing for your landing pages using the free landing page builder (not included in the WordPress plugin)
It's also the only free plugin on this list that we can wholeheartedly recommend.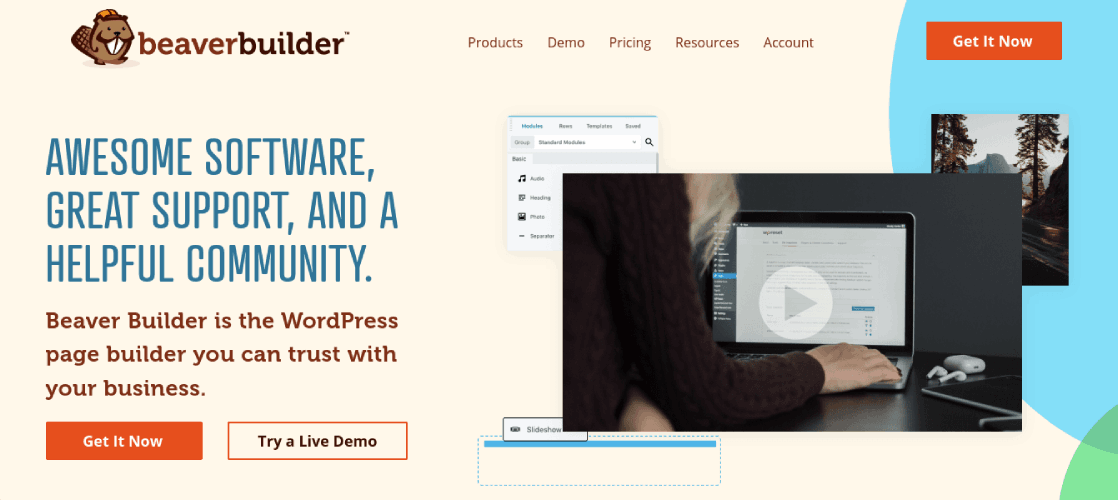 Beaver Builder is a great choice for a landing page plugin if you're looking for tons of template options. It's also really easy to create a landing page from scratch using Beaver Builder's great drag-and-drop builder.
Popular features include:
Front-end inline editor with real-time live previews that helps you customize your landing page
Epic support team
Drag and drop builder with great design blocks
Import and export for all designs so that you can reuse your landing page across multiple sites.
One-click import for beautiful pre-built landing page templates
Beaver Builder does have a free version, but we recommend using the paid versions for access to advanced features.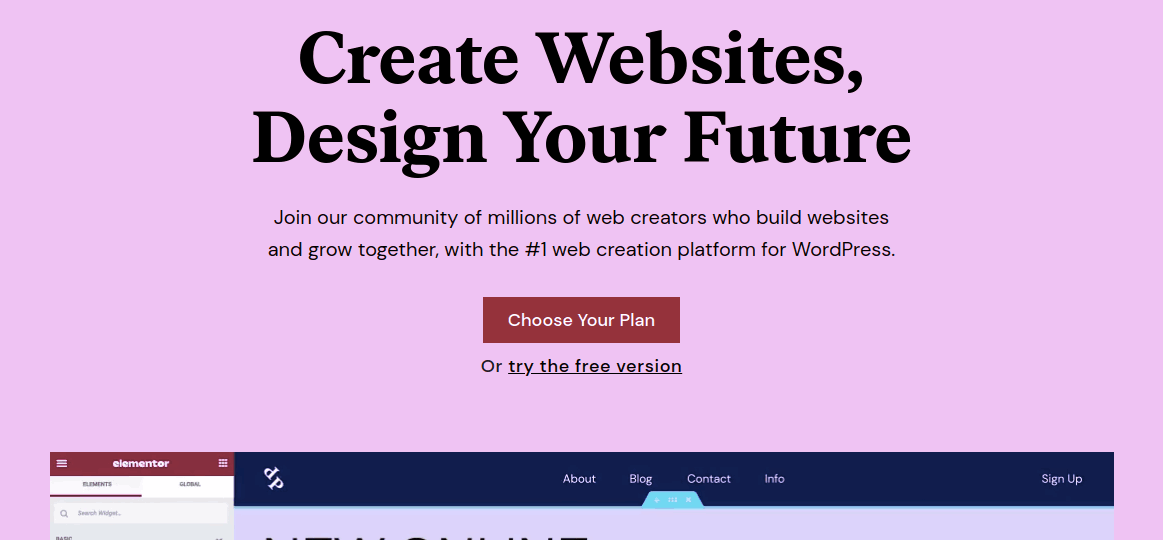 Elementor Pro is one of the best WordPress landing page builders in the market. The beauty of Elementor Pro is that you can create lots of different landing pages using the same plugin. You also get access to an entire library of pre-built design templates for all kinds of websites.
Popular features include:
Elementor comes with design modules, page templates, and widgets
The coming soon mode automatically tells search engines to index your website
The maintenance mode automatically tells search engines to not index your site
The downside is that you can only use these features if your site was built in Elementor. If not, then this solution won't be useful for you at all. But if you're running a site built using Elementor, you should upgrade to Elementor Pro to access the coming soon mode.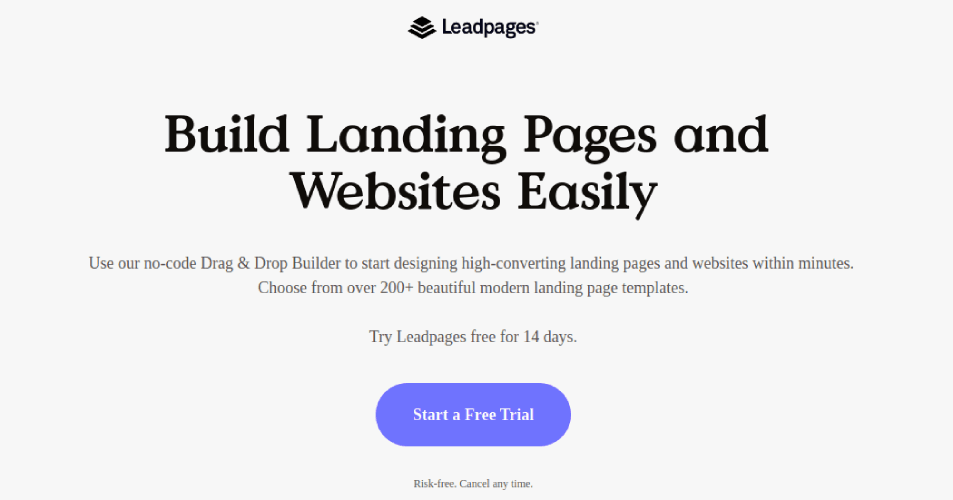 Leadpages is like the Easy Digital Downloads of WordPress landing page plugins. While there are certainly some more generic free options, Leadpages is simple, elegant, and specializes in creating only landing pages and simple WordPress sites.
But anything you can build using Leadpages, you customize to the teeth. You can build squeeze pages, lead pages, popups, splash pages, and more. Popular features include:
150+ pre-built landing page designs
An easy-to-use drag and drop builder to fully customize your landing pages
Email marketing integrations for lead collection and conversion
Payment gateway integrations such as Stripe
Leadpages is very beginner-friendly and if you get comfortable with it, you can customize a LOT about your landing pages with zero coding.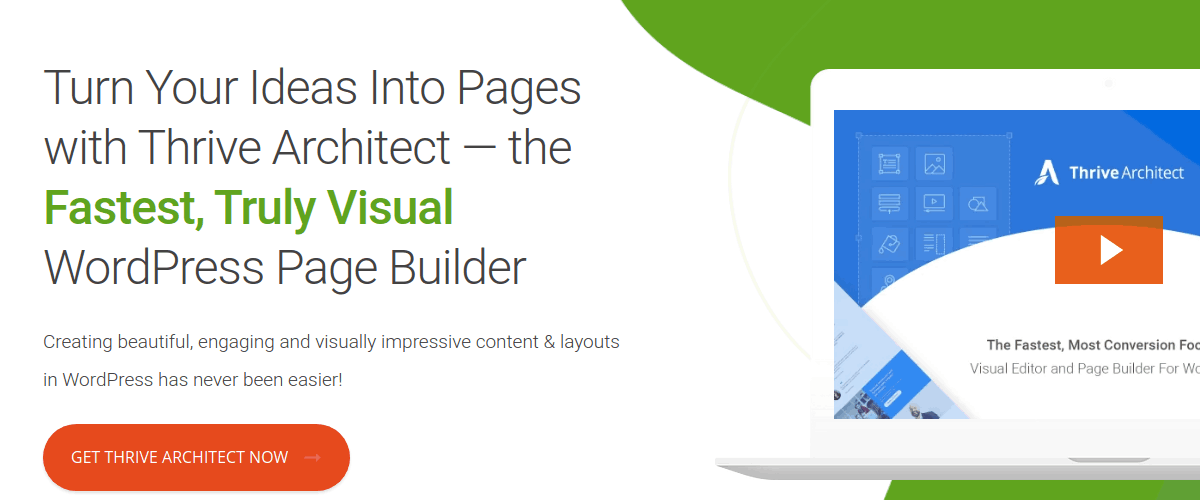 ThriveArchitect comes from ThriveThemes, which has a bunch of products that are all built for performance marketing. What makes ThriveArchitect one of the best WordPress landing page plugins is that it allows you to edit and customize your layout and content inline instead of doing it from the sidebar.
Popular features include:
Integrations to build a webinar landing page quickly
A/B testing for your landing page elements
320+ beautifully designed landing page templates that are conversion-focused
Lightning-fast editing in their uniquely visual, real-time, drag and drop builder
Includes access to themes as well
If you're looking for a theme as well as a landing page builder, ThriveArchitect is a pretty good option for you.

OptimizePress is a powerful WordPress landing and sales page plugin. Like Divi, you can use OptimizePress as a theme with an integrated builder or as a standalone plugin that works with any other WordPress theme. You can use the plugin to create:
Sales Letter Pages
Video Sales Pages
Entry Point Offers
Ecommerce Sales Pages
Affiliate Review Pages
Bridge Pages
Local Businesses Homepages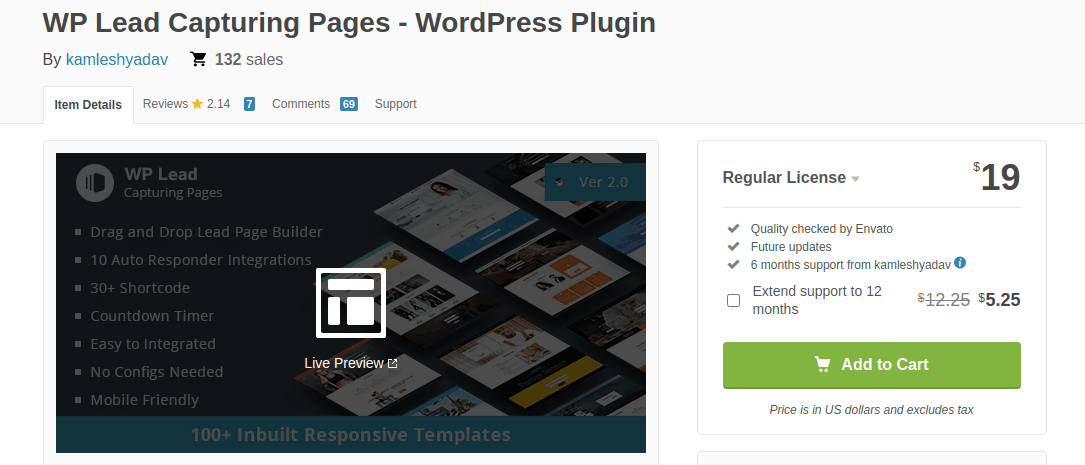 WP Lead Capturing Pages helps users build conversion-focused landing pages with its built-in drag-and-drop features. The plugin comes with 10 email autoresponder integrations and 30+ shortcodes that you can use directly on your WordPress site.
Any landing page you build using this epic WordPress landing page plugin is mobile-friendly by default. You also get some really cool landing page templates for different types of businesses including:
An app downloads page
Landing pages for enterprise services
Landing pages for physical products
Pages for digital goods
Lead generation pages for agencies
Landing pages for service professionals and freelancers
So, if you're looking for an option that helps you get started quickly without any coding hassle, you should definitely check out WP Lead Capturing Pages.
Which of These WordPress Landing Page Plugins Is Best for You?
That's all for this one, folks!
We recommend using SeedProd to create your landing pages. Penny for a penny, you get the best features you could ever need from WordPress landing page plugins without any of the bloated code.
Creating landing pages doesn't have to be complicated. And promoting your products doesn't have to be a struggle either. Start using push notifications to instantly promote your business to your subscribers.
Take a look at these awesome resources and you'll know what we mean:
And if you're just starting out with push notifications, we recommend using PushEngage. PushEngage is the #1 push notification software in the world. So, your campaigns will be in safe hands.