Send Push Notifications With Custom Domain and Branding
PushEngage makes it easy to send notifications that match your branding, increasing trust and open rates.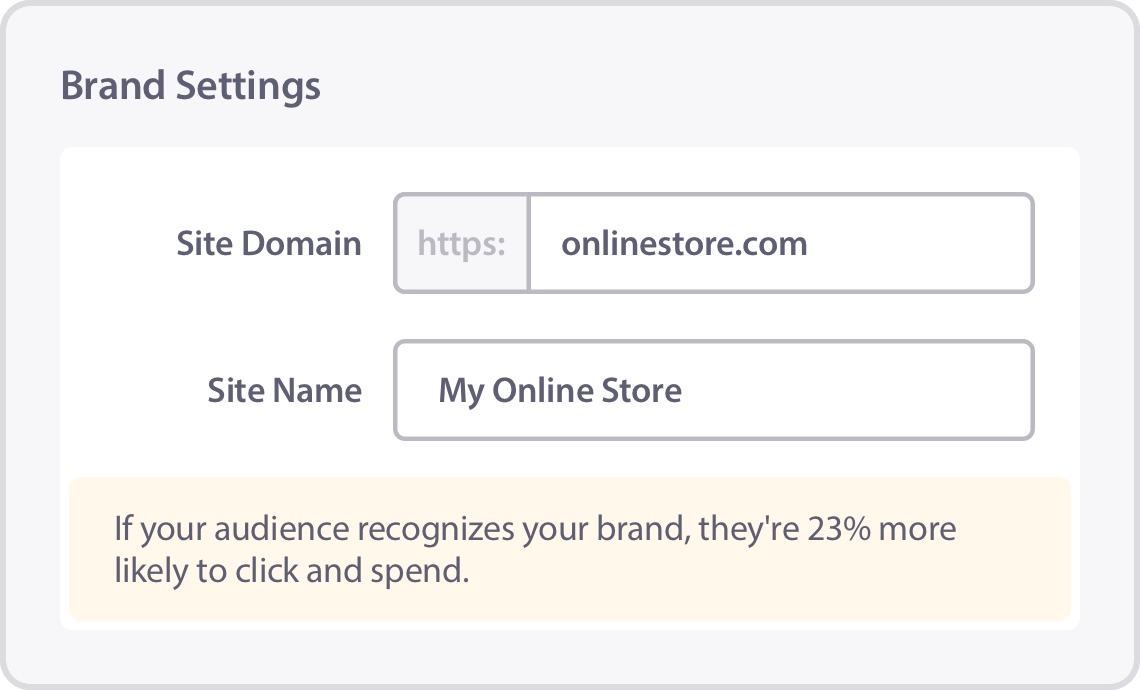 Increase Clicks and Revenue
Did you know that over 63% of shoppers say brand consistency plays a role in their spending?
It's simple: People are suspicious of messages when they don't know who they're from. If your audience recognizes your brand, they're more likely to click – and spend.
Sending push notifications from your own domain is a great way to boost brand recognition and enhance your results.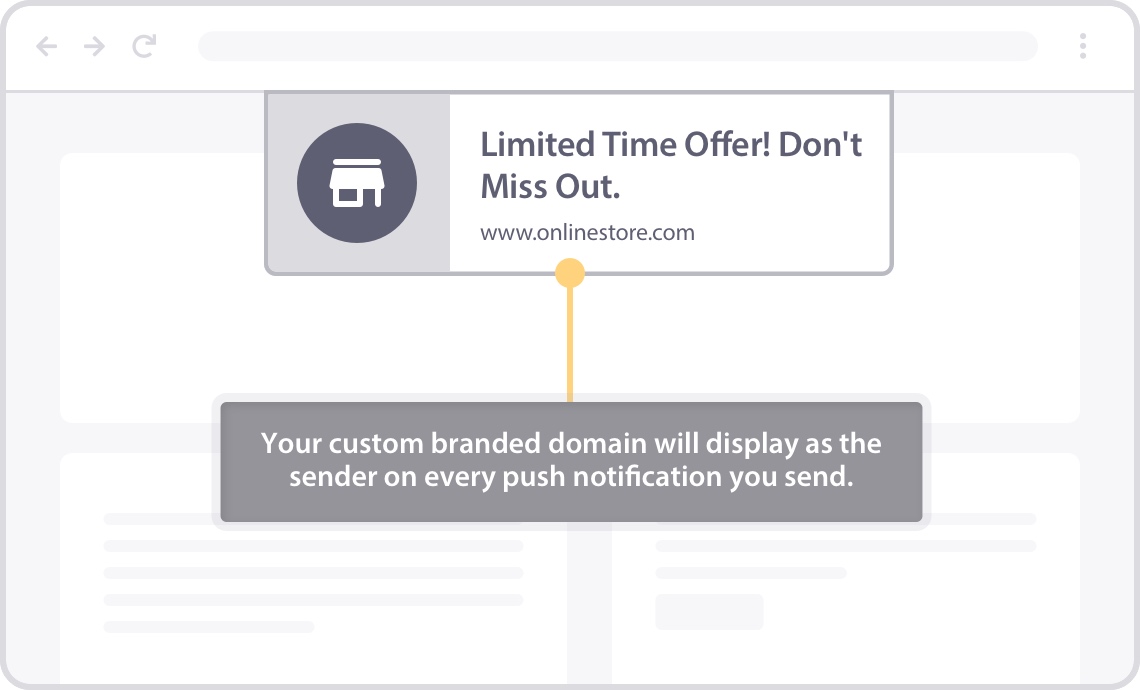 Set Up in Seconds
PushEngage makes it easy to set your sending domain in 10 seconds or less.
Your custom branded domain will display as the sender on every push notification you send. This helps build trust and boost click-through rate.
---
Explore More Powerful Push Notification Features
PushEngage has all the features you need to create powerful push notifications to grow your business.
Engage and Retain Visitors After They've Left Your Website
Increase the value of every web visit with Push Notifications that are hard to miss.
Forever Free Plan
Easy Setup
5 Star Support