What does your coupon marketing strategy look like in 2023?
Studies have shown that:
Customers spend 25% more money with a coupon than without one
48% of customers buy sooner when they have a coupon
37% of customers buy more than they normally would
But how well do you actually use coupons to increase your business? Promoting coupons can be really difficult with traditional methods such as listing them on coupon directories and articles. You need to take a more proactive approach to get more bang for your buck.
In this article, we're looking at coupon strategy and tactics that you probably aren't using yet. Include these ideas into your coupon marketing strategy and you'll see a sharp increase in your revenue, average order value, and customer retention.
And yes, they work for an online store just as well as they would for retailers.
Let's dive in.
#1. Promote Your Coupons Using Push Notifications
One of the most popular ways to promote coupons in the last two years has been to use push notifications. But you mostly get to see it in mobile apps using in-app notifications. We've seen some truly creative push notifications promoting different products.
Here's the thing, though: you can also promote your coupon codes using web push notifications.
We recommend using PushEngage to create push notification marketing campaigns for your business.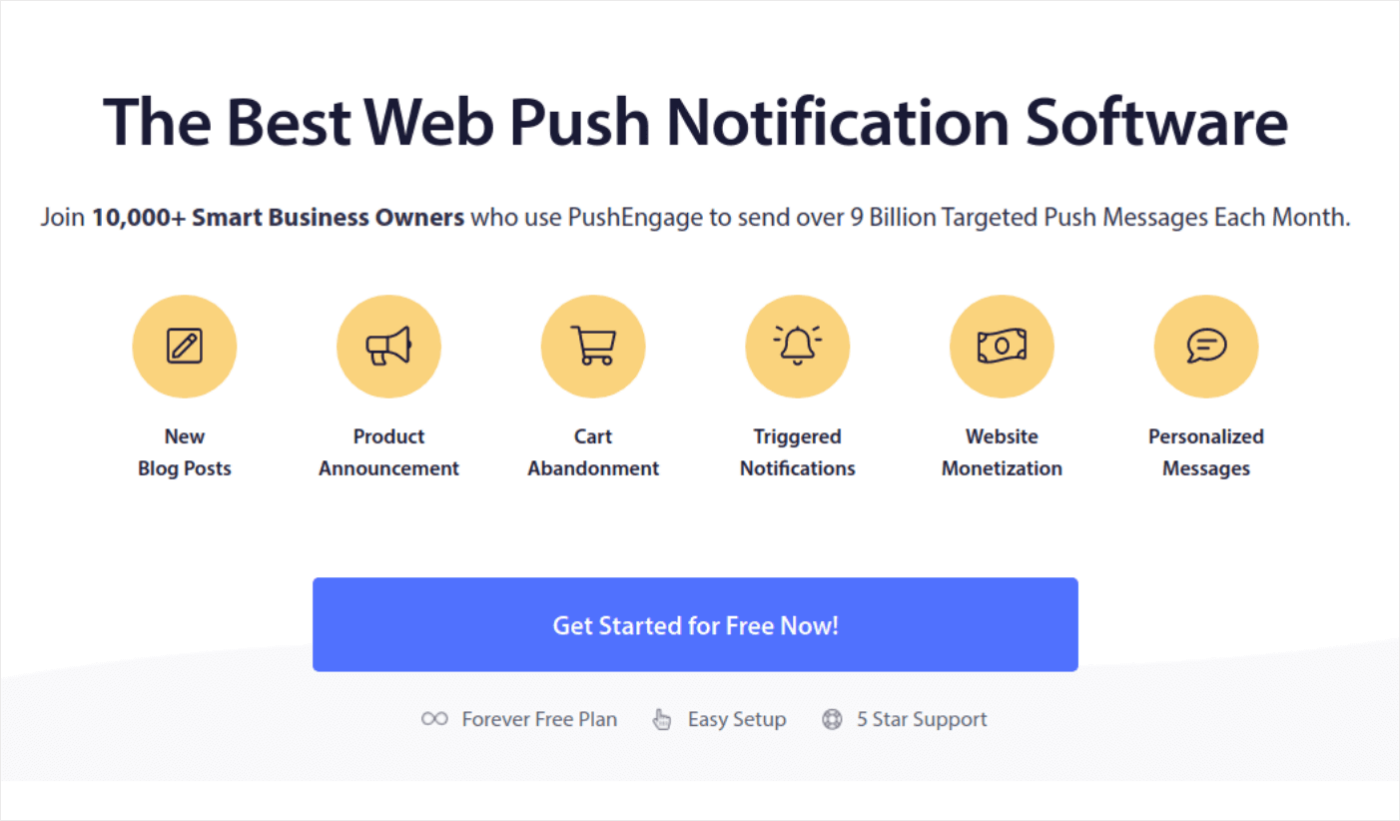 PushEngage is the #1 push notification software in the world. You can create powerful push notification campaigns in minutes without having to code. All you have to do is create your coupon code and send out a push notification like this one from your PushEngage dashboard: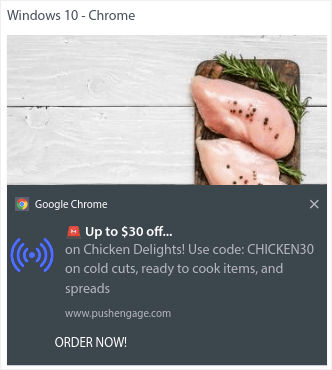 If you want you can even promote coupon codes in automated push notification campaigns. This includes:
And more! If you're new to push notifications, check out this article on push notification examples to get some inspiration.
#2. Create Vanity Coupons for Your Affiliates
Onboarding affiliates can be a really great way to increase your revenue without having to spend a ton on advertisements. But affiliate marketing has its own challenges.
Let's say you do onboard an affiliate.
A generic-looking digital coupon is difficult to promote because no one remembers the code. We recommend creating a vanity coupon code for your affiliates and influencers. But creating one coupon code at a time is time-consuming and difficult to scale.
We recommend using AffiliateWP to manage your affiliates.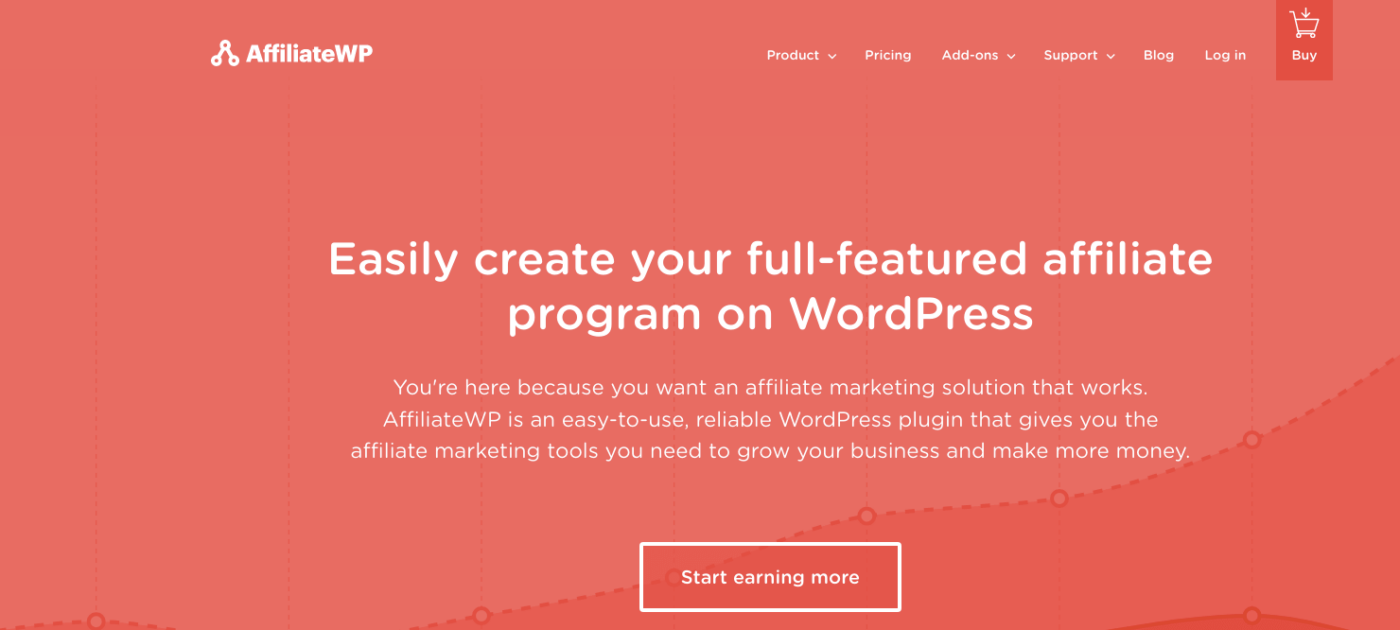 AffiliateWP is a WordPress plugin that allows you to create an affiliate program for your products and services. It's easy to use, highly reliable, and requires zero coding to set up.
The best part? AffiliateWP allows you to grow your affiliate network using completely automated tools.
One of these tools includes a vanity coupons addon. By using the vanity coupons addon, you can allow your affiliates to request special discounts or unique coupons that they create.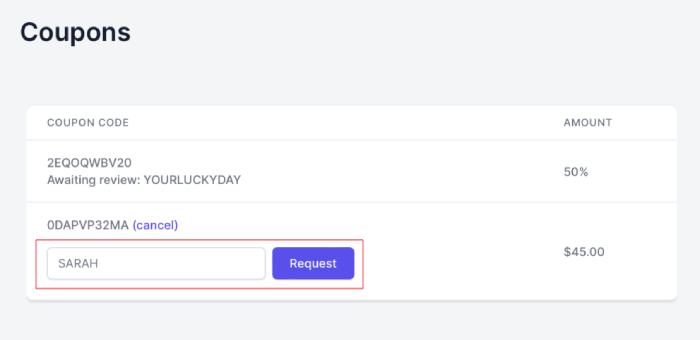 Custom codes can instantly increase the conversion rates on your coupons. This makes the affiliates super happy too. They get to choose their own code, get high conversion rates on it, and make a ton of extra money through referrals!
What's not to love?
And if you're working with multiple top-tier influencers, you can even go the extra mile to enable custom affiliate URLs along with the vanity coupon codes: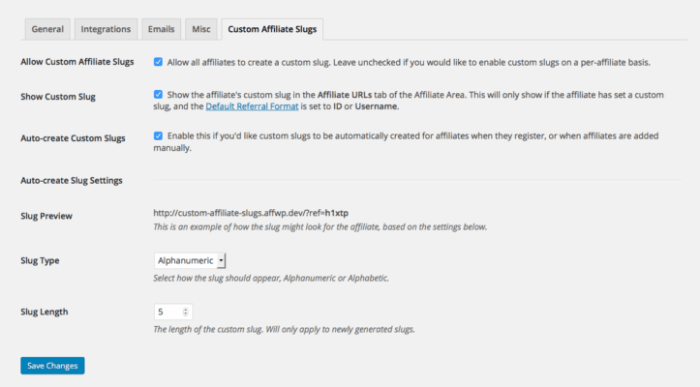 Together, these two addons can offer a really amazing customer experience and it literally takes a couple of clicks for you to set it up.
#3. Add Discounts to Lead Magnets
Lead magnets are any content products that you can use to generate a bunch of viable leads for your business. In the last decade, lead magnets have become a really popular email marketing strategy. One of the most commonly used lead magnets is the welcome offer. A welcome offer is an offer to give new subscribers and customers.
Take a look at this super clean welcome popup: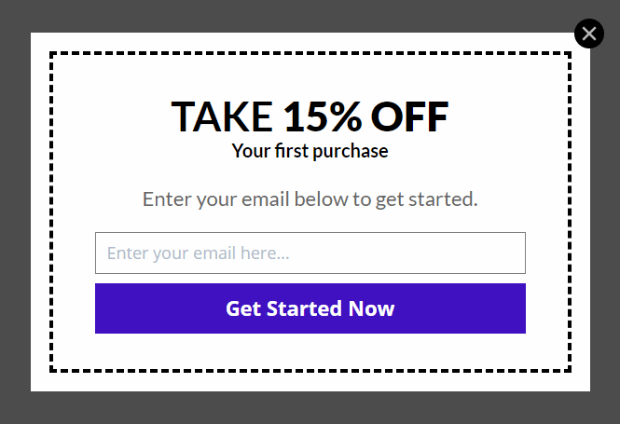 You can use the first purchase discount as a lead magnet to grab your visitor's email. Then, send them a coupon code via email when they finish signing up. A discount isn't the only kind of offer you can promote with a lead magnet, though. You can even create a video popup to convince a visitor to signup for email newsletters and tell them about the coupon in the video.
Check out these lead magnet examples and get creative with your promos.
#4. Include Limited-Time Deals in Your Coupon Marketing Strategy
Another optin that converts really well is a countdown popup. A countdown popup increases a customer's Fear Of Missing Out (FOMO). So, when you're offering discounts with a running clock, you tend to get way more conversions because there's a sense of urgency.
We recommend using OptinMonster to create your countdown popups.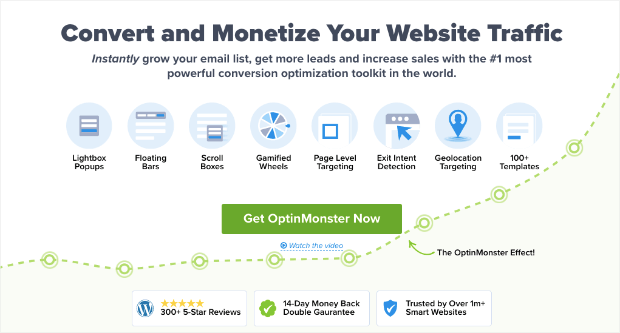 OptinMonster has pretty much everything you need to start, grow, and scale your email lead generation process. If that sounds like a stretch, it's really not. We've used the plugin ourselves and we loved the experience.
Take a look at this example for a webinar lead generation popup with a countdown: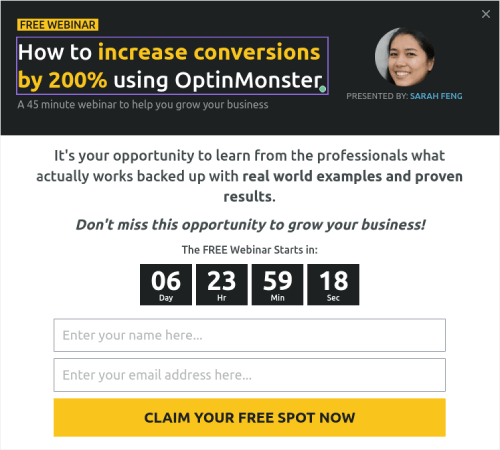 Limited-time offers convert way better than offering coupons that anyone can use at any time.
You can do the exact same thing with coupons as with popups. The offer could be a simple discount that's available only for a limited time. If the visitor signs up before the countdown is up, you send them a coupon code that they can redeem.
With OptinMonster, you get a drag-and-drop optin builder that makes it super easy to create high-converting lead magnets and popups without any coding experience. But that's barely scratching the surface of how powerful OptinMonster truly is.
Check out the full feature breakdown in our review of OptinMonster.
#5. Use Customer Segments to Promote Different Coupons
You don't have to necessarily create a new email lead magnet or popup to promote your coupons. You can simply use your existing email list to send out a coupon code. But a regular email blast isn't going to cut it. You'll likely end up in the Promotions tab of Gmail where all marketing emails go to die.
If you want your coupon codes to actually be seen and used by your email subscribers, you'll have to personalize the offers.
How do you do that?
Well, Sephora does a remarkable job of showing its subscribers different types of offers by creating multiple customer segments.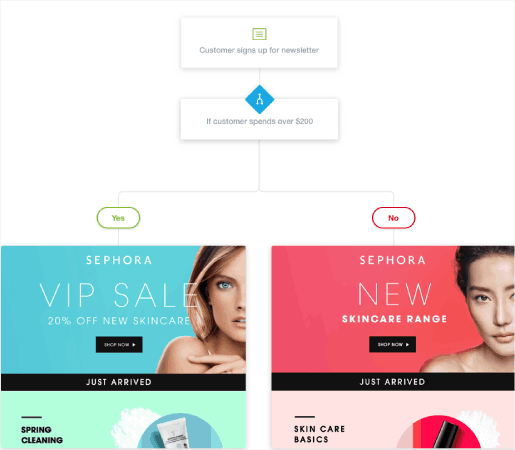 In the example, Sephora shows two separate offers based on a customer's total spend. You can do this fairly easily with an Email Service Provider like Constant Contact which allows you to create automated emails with a custom workflow that include incentives or a voucher.
You can also create automated push notifications like this one using the PushEngage API. It's super easy to create segments in your push notification subscriber list as well. So, check that out as well.
#6. Diversify the Deals in Your Coupon Marketing Strategy
Discount codes are super popular because everyone wants to save money. But a discount isn't the only offer you can promote.
Let's say you create a discount as part of your coupon marketing strategy. You might get a TON of conversions. But are you still going to turn a profit? You might end up losing money instead.
Sure, you can make back the money if your customers love your brand and keep reordering from you. But that's a long-term plan. What about this quarter? Jim from Accounting has his birthday coming up. Are you really going to get him a muffin instead of a raise because you gave all your customers a 50% discount?
Will sending out a coupon campaign for customer anniversaries bring you a good return on investment?
Maybe you could offer something besides regular discount coupons to customers instead. Such as…
Free shipping
Abandoned cart discounts
A free gift with a purchase
A BOGO (Buy One Get One) offer
Referral bonuses for referring new customers
A giveaway sweepstakes
All these ideas are super appealing to customers as well and you don't have to go broke trying to acquire new customers. The cool part is that you can create coupons for all these offers effortlessly. So, make sure to use different types of coupons as part of your coupon marketing strategy.
Also, the last idea (giveaway sweepstakes) is a clear winner.
Let's talk about that next.
#7. Create a Viral Contest to Promote Your Coupons
Social media contests have helped small businesses grow into multi-million dollar brands. That's not to say that anyone can do it. There's a right way to use contests to grow your business.
Take a look at this giveaway contest example: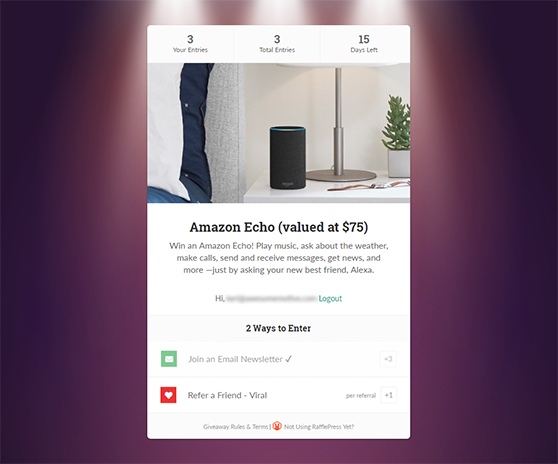 The campaign is pretty easy to set up and anyone can participate. But what if you created a contest only for customers? If someone who's a potential customer lands on the contest, you can simply ask them to buy something (anything) from your site. Just give them promo codes to make the buying decision even easier for them!
If you're worried about how difficult it must be to create a viral giveaway like that, just use RafflePress.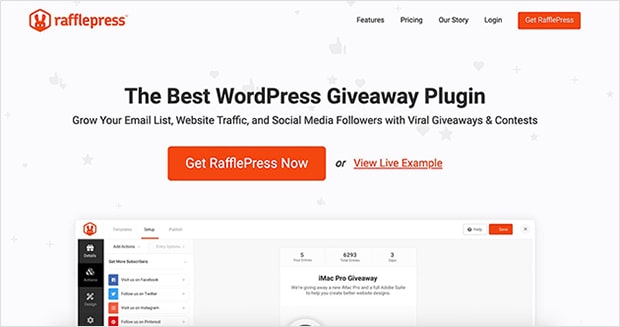 RafflePress is a visual giveaway builder for WordPress that helps you create and run contests and giveaways for your site. You can create custom giveaways with specific options on who can participate, what they have to do to participate, and what the prizes are. And you can create landing pages to convert your target audience into paying customers.
RafflePress is a total beast of a plugin. There's a LOT you can do with it. So, we recommend checking out our review before you buy the plugin. But rest assured, it's pure value for your money.
If you need some inspiration for giveaways and contests, you should check out this article on proven contest prize ideas as well.
The beauty of creating a viral giveaway is that you'll see an instant spike in engagement. You can increase your customer base and pad your bottom line at the same time! So, if you haven't already, you should consider creating a customer loyalty program.
#8. Set Up a Customer Loyalty Program
82% of companies agree that retention is cheaper than acquisition. So, one of the core objectives of your coupon marketing strategy should also be to get loyal customers with repeat purchases on your site.
One really simple way to increase customer loyalty is to create a customer loyalty program.
Loyalty rewards keep customers hooked and incentivize them to keep buying from you. You can also set up push notifications to promote your loyalty program and get more engagement out of the process.

One of the core rewards you can offer in your loyalty program is to send exclusive deals and coupons to customers who sign up for it. Upselling to your existing customers is an easy way to boost sales and it's much simpler than finding new customers.
Pro Tip: The coupons in your rewards program can't be the same as the ones you're offering to the rest of the world. Your loyalty program must offer truly exclusive coupon codes with exciting deals. Otherwise, the rewards system loses all meaning.
#9. Use Analytics to Understand What Coupons Are Working the Best
How do you know if your coupon marketing strategy is working?
Simple: Check the numbers.
Every eCommerce plugin in WordPress whether it's WooCommerce or Easy Digital Downloads has its own analytics suite. You can see how your coupons are performing right from the WordPress dashboard.
But if you want, you can also use Google Analytics to track eCommerce metrics such as coupon sales.
We recommend using MonsterInsights to seamlessly integrate your WordPress analytics and your Google Analytics reports.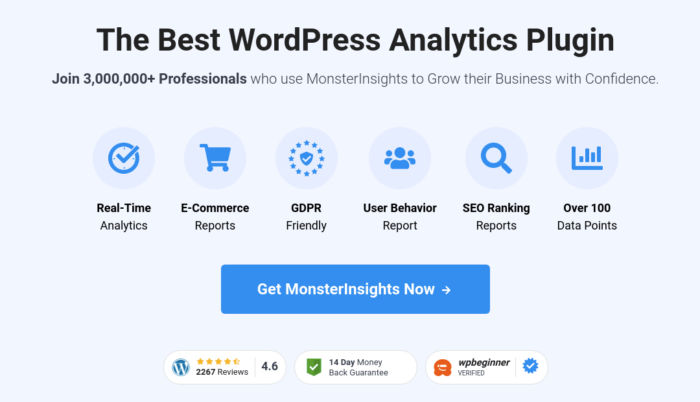 MonsterInsights is the best Google Analytics plugin for WordPress. You can set it up to track how your coupon codes in Google Analytics. To find the performance of your coupon codes, you can go to the Product Coupon report in Google Analytics by navigating to Conversions » Marketing » Product Coupon.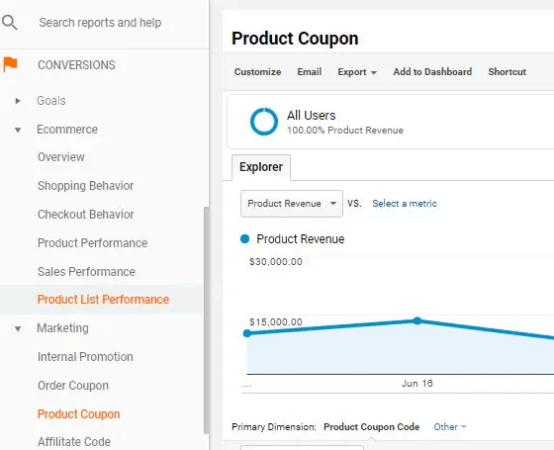 Or, you can see it right inside your WordPress dashboard using the MonsterInsights plugin. You can even track where your coupon codes users are in their customer journey.
Once you know which of your coupon codes are performing the best, you can create more offers like that. You could even promote your top coupon codes with a bigger budget. Small tactical changes like this can make a huge difference in your overall coupon marketing strategy.
What's Next in Your Coupon Marketing Strategy?
Now that you have some epic new tactics for your coupon marketing strategy, it's time to start implementing them.
That's all for this one, folks!
We recommend getting started with push notifications. Push notifications are incredibly versatile marketing tools. You can use them to grow your repeat traffic, engagement, and sales.
If you're just getting started with push notifications, you should also check out some of these articles:
And if you haven't already, get started with PushEngage today to get to the next level!