Looking for the best WordPress referral plugin to boost your online sales?
Getting referrals to your product or service is a really great way to increase your sales without an insane marketing budget. But starting a referral marketing program from scratch can be really complicated and expensive. You get the same problem if you're running referral offers on your own content. It's a lot of work trying to set everything up manually.
That's where plugins come into play. But which plugin should you use?
If you're a vendor looking to create an referral program, you need to think:
How do you know which plugin is easy to set up?
Or if they're worth the price?
Which ones are going to blend into your website and which ones will break your site due to theme compatibility issues?
If you're a referral marketer, you may want to think:
How easy is it to set up the plugin?
Is it easy to use?
Can it protect your commissions?
No worries. In this article, we've listed the best WordPress referral plugins for vendors and affiliates alike. Let's find the right one for your business.
Best WordPress Referral Plugin for Businesses
Let's find the best WordPress referral plugin to create a referral program for you business.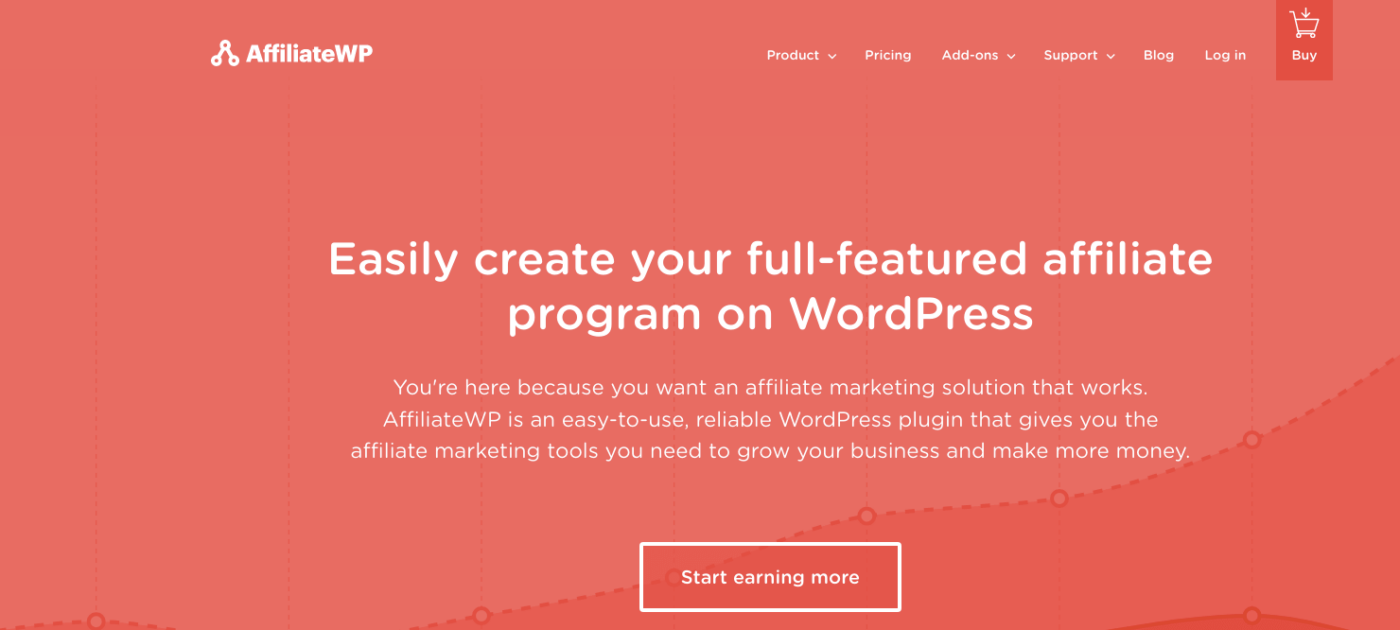 AffiliateWP is a WordPress plugin that allows you to create a referral program for your products and services. It's easy to use, highly reliable, and requires zero coding to set up.
The best part? AffiliateWP allows you to grow your referral network using completely automated tools.
With AffiliateWP, you get:
Affiliate Tracking and Management
Real-Time Reporting
User-friendly Affiliate Onboarding
Automated Affiliate Payments
Customizable Email Notifications
Integrations with Popular Plugins and Services
One-Click Affiliate Data Import/Export
Free and Pro Addons
And so much more.
We believe that AffilaiteWP is the #1 referral marketing plugin for WordPress. It's well worth the price and we talk about the plugin's features in much detail in our review of AffiliateWP. You can go check out our review, or just get started with AffiliateWP right now.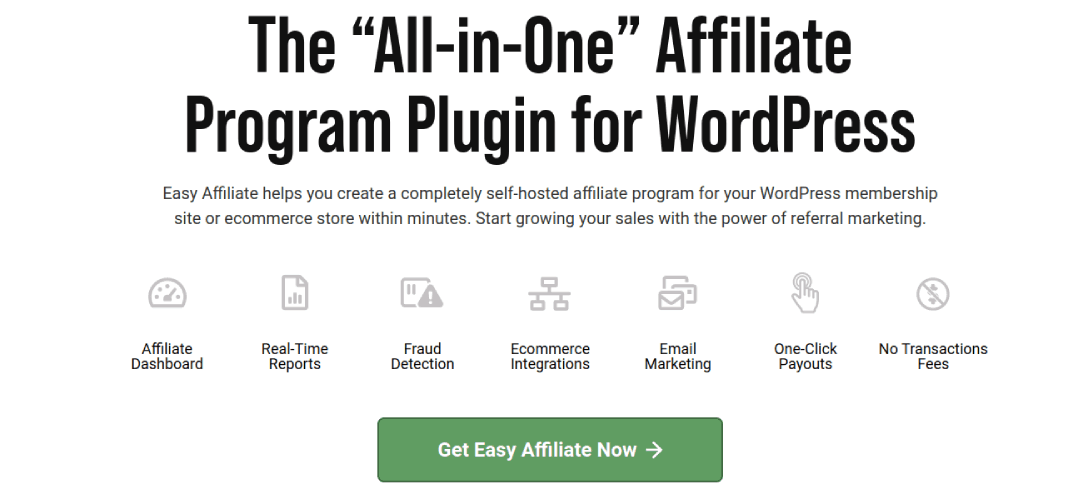 Easy Affiliates is a really great WordPress referral plugin from the same parent company as Pretty Links or MemberPress.
Just as Pretty Links helps you run affiliate offers, Easy Affiliates helps you create affiliate offers. With Easy Affiliates, you get a completely automated dashboard that helps you create an affiliate program in minutes. If you combine Easy Affiliates with Pretty Links Pro, you can create referral links for your affiliates that are easy to track, easy to manage, and easy to use.
The most popular features include:
An end-to-end affiliate dashboard to manage your affiliates and offers
Shopping cart integrations to manage recurring and standalone payments
Email marketing integrations for easy ways to market your offers
Real-time reports on commissions
One-click payouts for all affiliates
And more. Easy Affiliate removes the third-party platform fees that reduce the income generated by your affiliates.
Get started with Easy Affiliate today!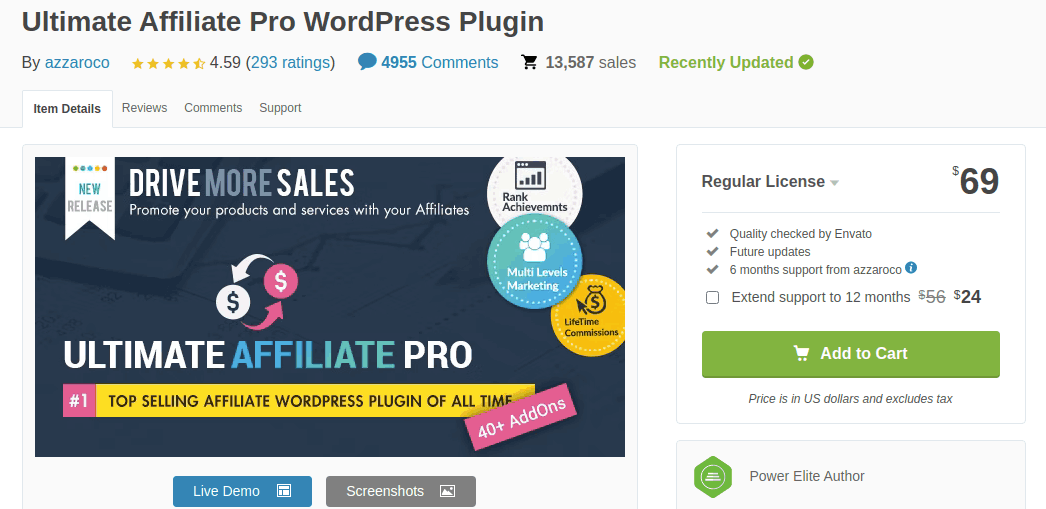 Ultimate Affiliate Pro is a fairly popular WordPress referral plugin listed on CodeCanyon. If you're looking for a plugin to manage your affiliate marketing offers but can't afford a solution with recurring fees yet, then Ultimate Affiliate Pro is just right for you.
You get:
A complete dashboard to manage your affiliates
Email marketing integrations
Payment gateway integrations
Robust support
Flexible currency options
Multi-level marketing options
Get started with Ultimate Affiliate Pro!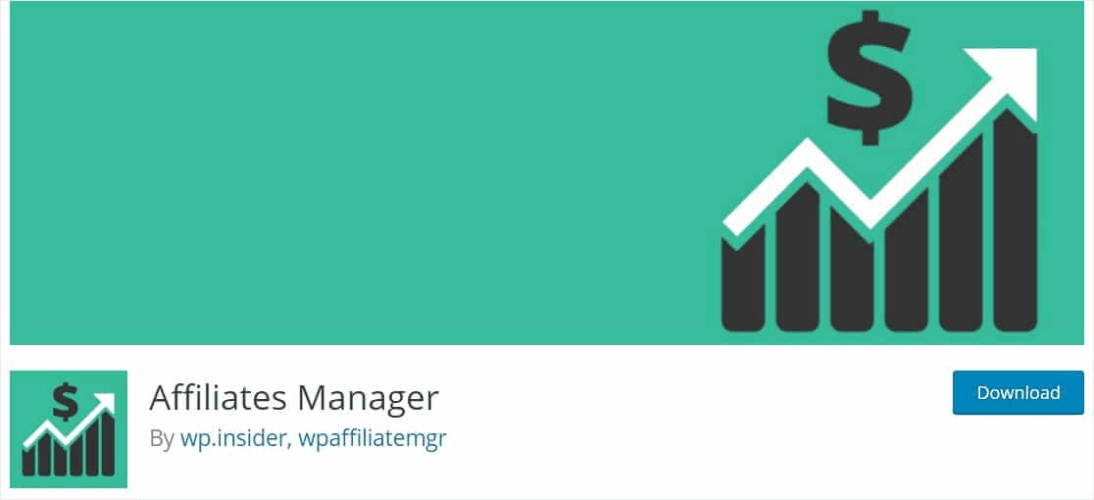 Affiliates Manager is another free WordPress referral plugin. It's a great way to create an affiliate program on your WordPress site for free if you don't have the budget for a premium plugin yet. For a free plugin, you get some really cool features:
Real-time reporting
Unlimited affiliates
Flat rate or percentage based payouts
Unlimited ads for your affiliates
Customizable affiliate registration
Customized messages for affiliates
Need we say more?
Get started with Affiliates Manager!

YITH WooCommerce Affiliates is a reliable WordPress referral plugin. This WordPress store plugin lets WooCommerce store owners create affiliate profiles and customize commissions. YITH is a pretty well-known plugin development brand and with WooCommerce Affiliates, you get to:
Create custom cookies to offer affiliates a custom conversion period
Manage your affiliates from a single dashboard
Offer flexible commission structures and refunds
Payment gateway integrations
Email marketing integrations
And a lot more.
Get started with YITH WooCommerce Affiliates today!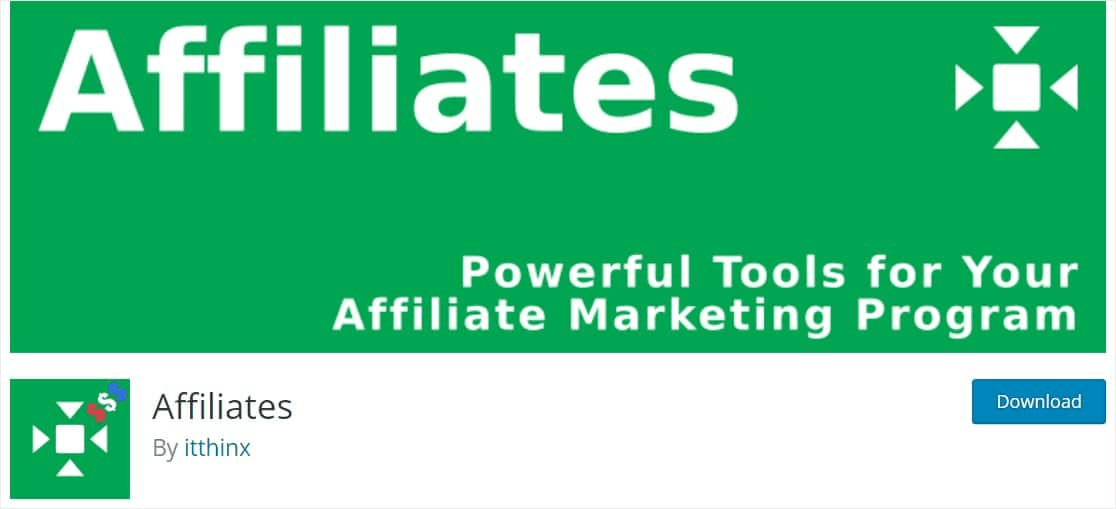 The Affiliates by itthinx plugin is not very well-known, but it's pretty powerful for a free plugin.
It's a fantastic plugin to use if you don't have a high enough budget to accommodate a paid plugin with loads of features. The marketing dashboard you get with Affiliates by itthinx is pretty easy to use and quite minimal.
You can launch your referral program in minutes and customize how it looks using shortcodes and WordPress blocks. So, there are rarely any theme or plugin conflicts to deal with. The plugin also works seamlessly with popular tools like WooCommerce, BuddyPress, and Events Manager.
Get started with Affiliates by itthinx.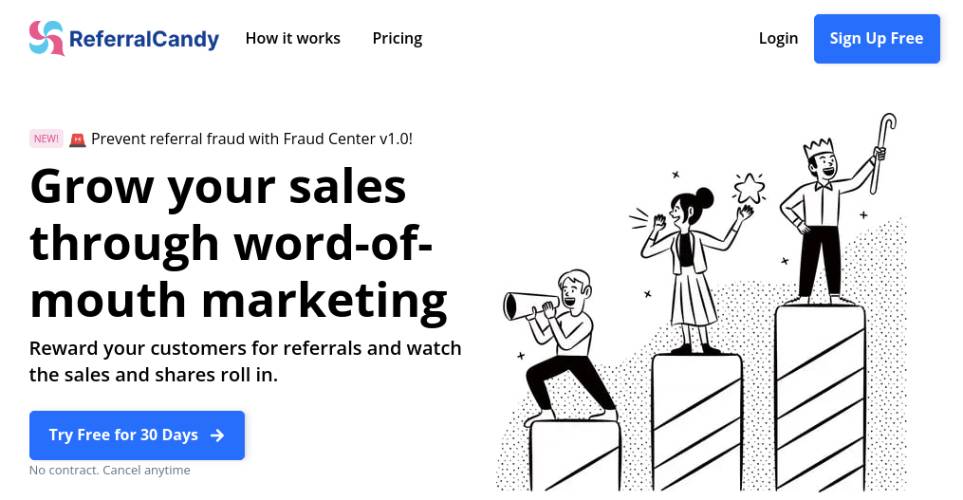 ReferralCandy for WooCommerce is an easy-to-use WordPress referral plugin. The idea behind this plugin is simple but powerful. Instead of helping you create just an affiliate program, ReferralCandy allows you to create referral programs. Absolutely anyone can refer more people to your business.
The beauty of this approach is that you don't have to worry about actively managing a network of affiliates. Instead, you turn your customers into affiliates by rewarding them for referrals. You get 24×7 Live Chat support if you need help with setting things up.
There's no cap on the number of referrals you can have and it connects seamlessly with all popular marketing plugins.
So, start promoting your business with ReferralCandy today!
Best WordPress Referral Plugin for Affiliate Marketers
If you're a referral marketer, here's a quick list of amazing WordPress referral plugins to grow your income: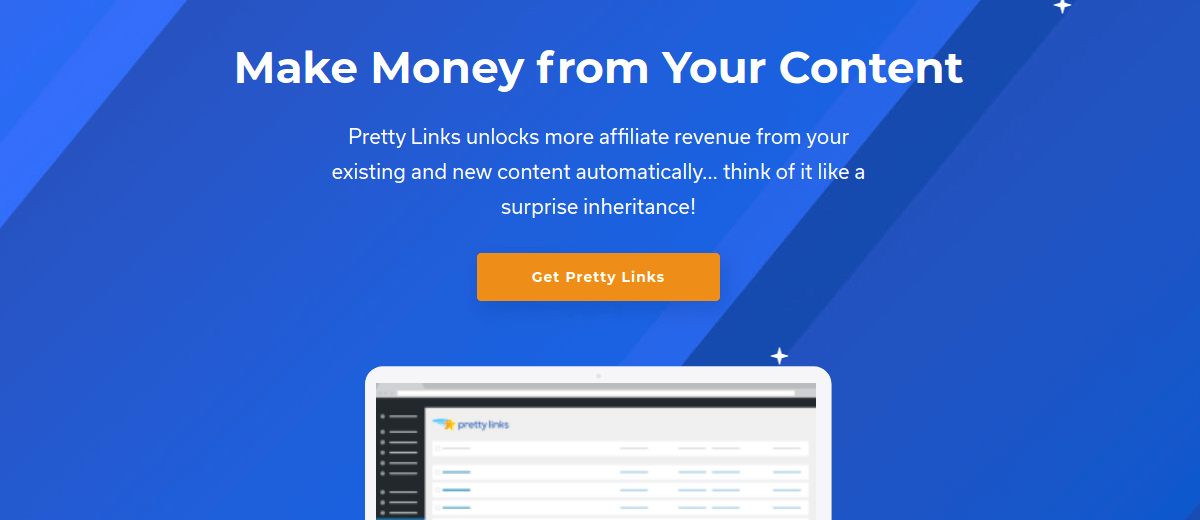 Pretty Links Pro is a link cloaking service for referral links. Most referral links are either really ugly to look at or look incredibly spammy. This gives your readers very little reason to click on referral links.
But with Pretty Links Pro, you can create…
You guessed, it: prettier referral links!
But that's not all the plugin does for you. Pretty Links Pro is a central management hub for all your referral links. Popular features include:
A full-scale management dashboard to automate your affiliate link building process
Automated process to create shortlinks for all your pages and posts
Instantly linking specified keywords to pre-defined affiliate links
Split-testing links to see which result performs the best
Multiple URL redirection options
Pretty Links is mostly useful to bloggers, podcasters, merchants, social media marketers, and pretty much any creator that needs better control of their internal links. But whether you're creating your own referral program or trying to scale a referral business, Pretty Links is pure gold.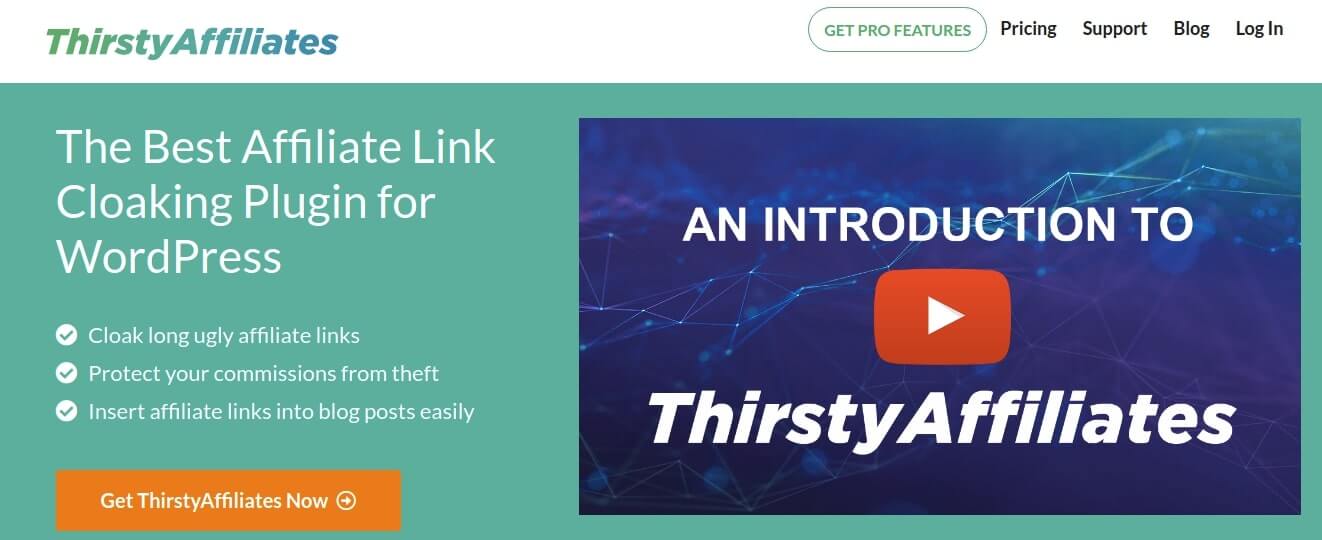 Thirsty Affiliates helps you cloak your referral links just like Pretty Links does. But it's mainly for running referral offers on your site.
If you're looking for a simple, lightweight plugin with just the essential referral link management features, Thirsty Affiliates is just right for you. Some of the most popular features include:
Autolinking predefined keywords
Generating income reports
Creating geolocation links that link to different solutions for different locations
Proactive link fixer
Automatic 404 checker
Link imports from third-party API services
And more! So, if you're running affiliate offers on your content, you should definitely get Thirsty Affiliates today.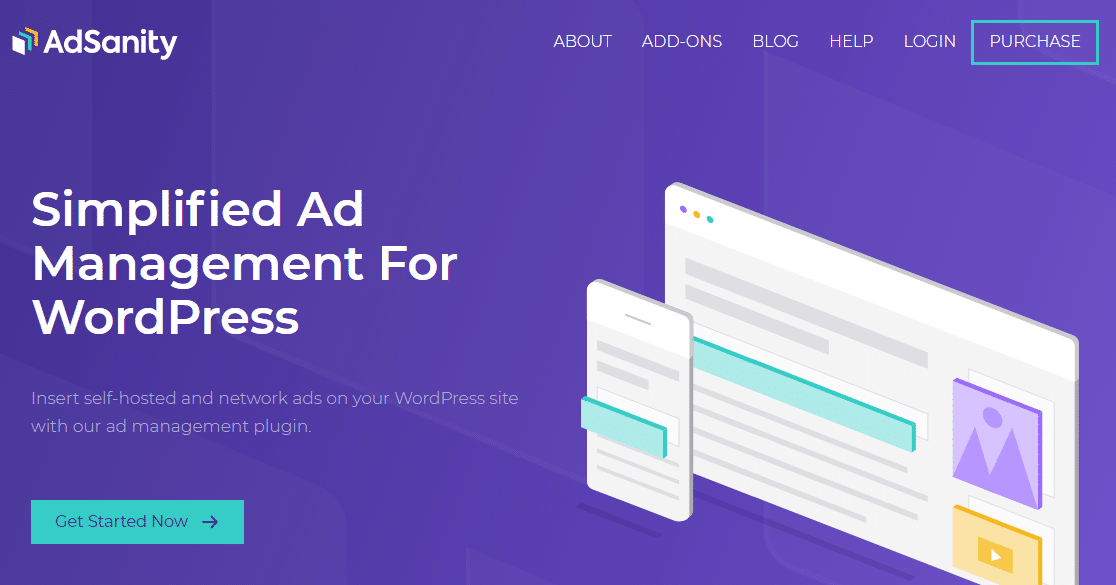 AdSanity offers a simple plugin that helps you run ads on your WordPress site. Ads are a great way to monetize your blog and generate some extra revenue. Adsanity helps you manage those ads to increase your referral income.
For instance, you can insert banner ads that promote your referrals within a few minutes using AdSanity. With AdSanity, you get to:
Automatically detect ad-blockers
Show ads based on weightage
Stop showing an ad once an impression count is reached
Track ad performance using Google Analytics
Rotate ads based on pre-defined criteria
You also get some even more powerful features such as custom ad sizes, managing ads by Ad Groups, and more.
Get started with AdSanity today!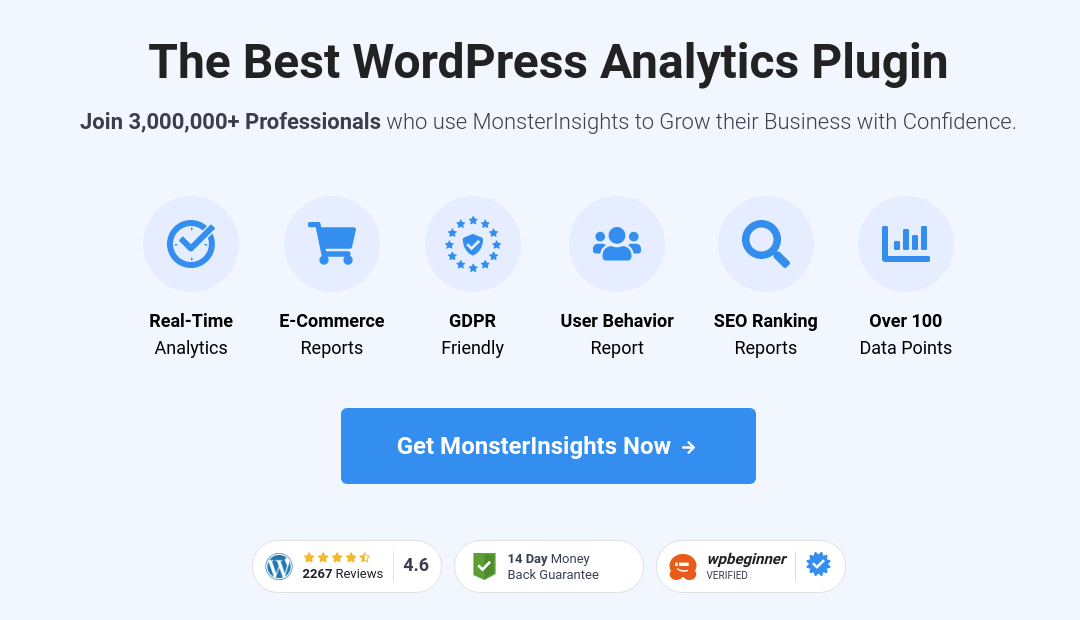 MonsterInsights is the #1 Google Analytics plugin for WordPress and it's on this list because it comes with affiliate click tracking. So, whether you're creating affiliate offers or promoting them, you NEED this plugin. Google Analytics can be super confusing to use because there's a lot of data to consider. MonsterInsights takes that data and shows you actionable insights that you need to grow your business.
So, what can MonsterInsights do for your brand? It can help:
Add Google Analytics Tracking Without Using Any Code
Use Any Version of Google Analytics
Get User-Friendly Reports in Your WordPress Dashboard
Identify Top-Performing Content
Understand Your Audience More Deeply
Set Up eCommerce Analytics
Automate Form Sign Up Analytics
Get More Insights From Custom Dimensions
Affiliate Link Click Tracking
Ensure GDPR Compliance
Get Premium Integrations
In simple terms: You get something for practically any site you own, whether it's a portfolio site or a referral marketing blog, or a full-blown eCommerce store. You check out our review of MonsterInsights or get started with the plugin today!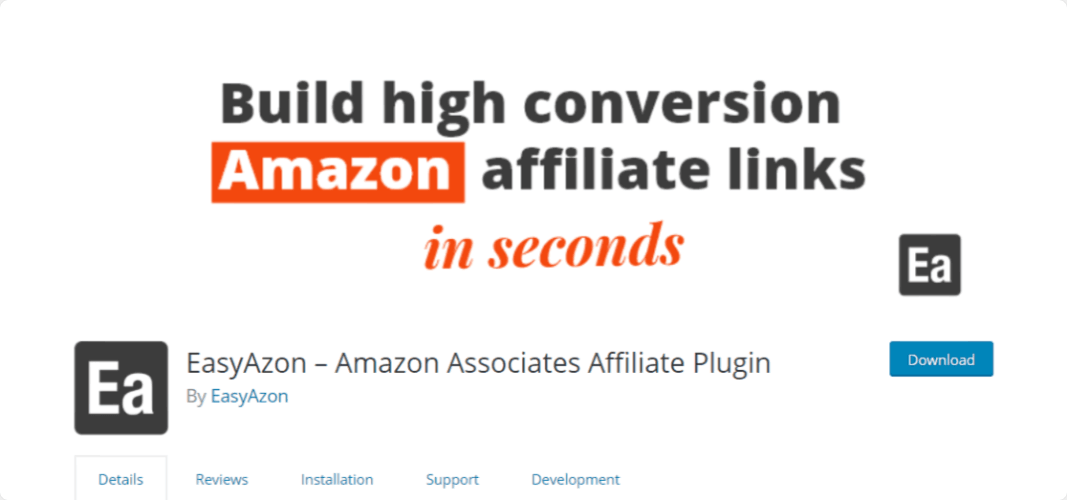 EasyAzon is one of the best WordPress referral plugins out there if you're running offers from Amazon Associates. In a matter of seconds, you can start adding Amazon's referral links into your content without ever having to go to Amazon.
If you've ever run an Amazon affiliate site before, you know how much time that saves for you. But if that's not enough reason to use EasyAzon, you should know that they also offer:
Pre-built buttons that enable your readers to buy from Amazon
Automatically cloaks links to make it prettier
Link locators to redirect your international traffic to Amazon stores and earn more commissions
Embed affiliate image links directly into your content
A dashboard to manage all your affiliate links
Did we mention that it's a free plugin?
Get started with EasyAzon today!
What to do After You Install a WordPress Referral Plugin
Penny for a penny, you'll want to use AffiliateWP to create your own referral program. And if you're promoting referral offers on your content for commissions, you'll want to use Pretty Links Pro.
You should also check out our resources on:
And here's a pro tip for you: If you're running an referral site, you'll want a simple, affordable, and effective tool to increase your traffic, engagement, and sales. Push notifications are a great way to do just that.
If you're just starting out with push notifications, we recommend using PushEngage. PushEngage is the #1 push notification software in the world. So, your campaigns will be in safe hands.