A few years ago, blogging was maybe just another hobby that a few people had in addition to working their jobs. But today, blogging might still function in that way, but a lot of things have changed. We are in 2020 now and blogging has become an online profession on its own, and people at large are starting their own blogs to get into this booming profession. There are multiple ways to monetize your blog. You can monetize through Google Adsense or by promoting products. You can even use the publisher plan of web push notifications to monetize your blog.
Webinar Recording on How To Monetize Blog Without Spending A Penny by Harsh Agrawal
Earning revenue through a blog – even if it's a hobby blog or an actual business blog, is possible. It's definitely not a get rich quickly sort of a profession, but if you do it right and in a disciplined manner, you could earn enough to support your family and much more.
Lakhs of people try their hand at this profession, but only a few actually generate a substantial income from their inputs.
So if you're starting a blog for the purpose of just making money, and are not really passionate about writing in the first place itself, then you're definitely wasting your time. The profession of blogging isn't simply scientific or formula based. Without a deep passion for this art, you'll face a lot of frustration and disappointment.
In our last webinar, Harsh Agrawal, Founder ShoutMeLoud.com- a platform to grow your blog, shared tips and tricks to monetize your blog without spending any money. He himself being a blogger who's built a substantial platform with hundreds of thousands of monthly visitors, you can trust these tips and follow them to monetize your blog. He is also the author of bestsellers 'The Handbook To Affiliate Marketing', 'The Ultimate WordPress Guide', and 'Google AdSense Mastery Guide: A-Z of Making Money'.

According to Harsh, there are 7 levels to monetize your blog effectively. Let's dive in and see how you can make good money with your blog.
Level 1 – Anything which makes money
Link Selling
For as long as Google has used the popularity of the links as a basis of it's ranking process and backlinks have been a big commodity.
And like all the commodities, there are a few we are looking to buy and a few we are looking to sell. But, link buying has many types and forms.
Few are 100% black-hat, others grey-hats, and the rest white-hat.
Buying the links from Bloggers is where the bulk of link buying and selling takes place mostly, aka the private link purchases from bloggers.
If you are not sure where to start with? You can always start with the most popular affiliate program – Amazon – or can even find the relevant products via an effective affiliate network.
Paid Guest posts
If you're a blogger, then you might be familiar with guest posting. Goes like, you pitch an idea to some other blog, they go ahead and approve it, you get your backlinks, and hence it's a win-win. Usually, there are no money exchanges during the process. However, that's not always the case is.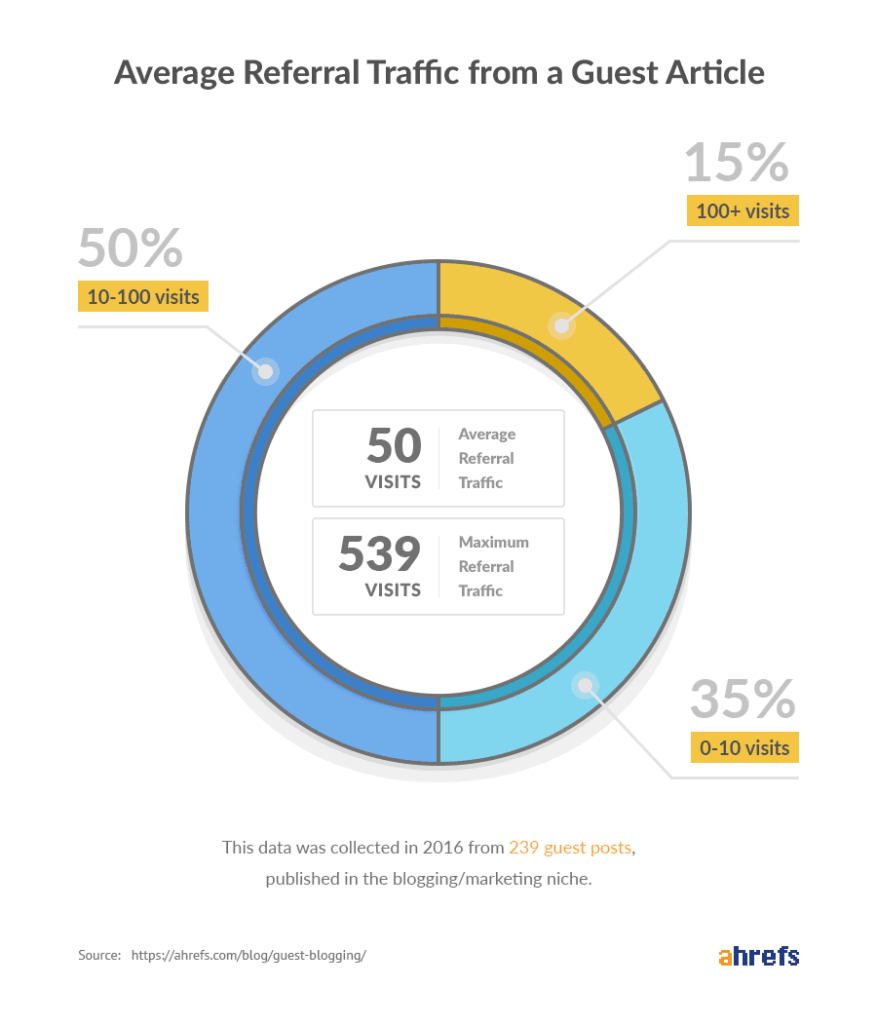 Nowadays, it's becoming more and more common for blogs to compensate their guest bloggers, which is great news. But it isn't just about making money – it's mainly about building backlinks to your blog. which, in turn, can help with your SEO which will pay off in the long term.
The best way to approach this type of blogging is to look up to sites that list out clear guidelines for you to follow. In most cases, these types of sites will ignore proposals that don't follow their guidelines, filtering out most requests. If you can make a list of such blogs and send each of them individually crafted requests around the type of content they usually publish, you have a great chance then.
Sell Ad space
Some of the things that are important for making your blog advertisable include the amount of traffic, its design, and a stable crowd. Without these things, you can't expect a serious advertiser to be interested in your blog.
You will need a good amount of unique visitors per month to get on the radar of these advertisers. The blog design should be professional, and the blog must have allocated ad spaces. For new bloggers, contextual ads can prove to be beneficial. They are great for:
Beginners
Untargeted websites
Targeted websites with untargeted pages
News websites
There are different types of ads you can run on your blog, and some approach works better from one case to another. The most popular ads options you can put in place are Google AdSense (PPC) and media.net.
Ezoic is an AI-based app, that will help in increasing your AdSense income by 30% (with the same traffic).
Level 2 – Affiliate Marketing
Affiliate marketing is when you promote other companies' products. And when someone buys through those affiliated links, you get a commission.
To get started with affiliate marketing, the first step is to choose a platform. ShareAsale, affiliate by Conversant, and Impact are good affiliate networks to start with.
To decide which affiliate program to join majorly depends on your niche and the level of your expertise.
Also, if you want your affiliate site to succeed, you must create high-quality content where your affiliate links fit naturally and have some contextuality. Now, once you've created great content, the next step is to get more people to read it i.e increase visibility, so they will click on your affiliate links. For that:
Always be on the lookout for a new product. Be the first few to write about a product.
Always try to get into recurring affiliate programs.
Promote products that you would invest your money on.
Automate affiliate sales. Leverage push notifications sequence.
Add affiliate disclosure.
Promote discount coupons/promos.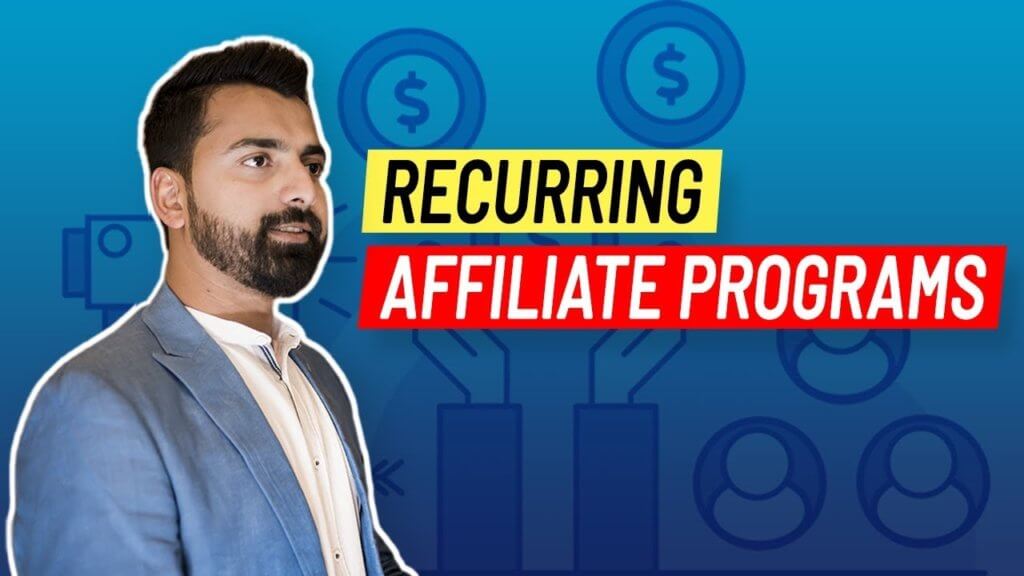 Two tips for ad positioning shared by Harsh :
Use Exit-Intent Popup
Use tables at the beginning of the article
Level 3 Direct Advertising
Most of the time when you use ad networks like Google AdSense or Media.net to place ads on your blog, you are typically paying fees to them for finding advertisers for you. Typically this ranges from 25%-40%.

It makes sense when you are new to the blogging industry and don't have enough exposure as well as traffic. But once your blog has good traffic and great reachability, It's time for you to leave the 3rd party advertiser and look out for direct advertisers. This way you will be earning more from the same ad space which you are selling via 3rd party.
Here's how you can get direct ads:
Create a media kite page.
Have a Contact page o your blog.
Keep an empty slot(Run 1-2 affiliate ads)
Reach out to advertisers who are advertising on websites similar to yours.
Level 4 Push Notification Advertising
A usual push ad consists of a short notification message/ alert message combined with an image that appears on the user's screen the moment it is triggered. Push ads like this immediately capture the user's attention by being at the right place at the right time.
Such small alert push notifications require lesser costs as well as minimal efforts. They also drive the highest customer engagement by delivering just a short, precise message. Thus, even if you have a tight budget, the advertiser receives a much broader reach.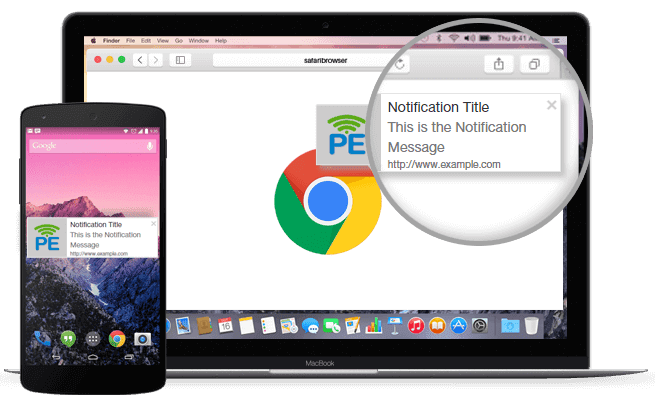 Push ads compared to the other ad formats, are delivered right to the user's screen, even when they are not searching the web or interacting with a particular app. Because of this push ads, campaigns are more striking and memorable to your audience.
There are 3 simple steps to send push notifications:
The website asks for permission to send push notifications.
User agrees to receive push notifications by subscribing.
The user receives the advertiser's offer.
Level 5 Sell Your Products
Write and Sell an Ebook/Downloadables
Do you have an in-depth knowledge of your niche? Pack it up into an ebook and sell it on your blog!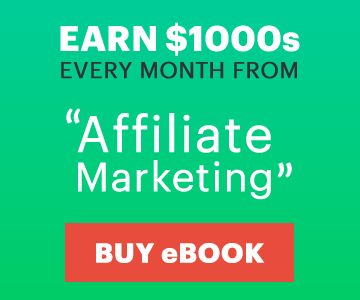 If you have a relatively active blog you're an ideal candidate for selling eBooks because you already have a significant amount of content that's already sitting on your blog. If your blog is already monetized, selling eBooks can be one more revenue stream for you. And if you've not monetized the blog yet, eBooks are a great way to kick-start!
Sell them by using platforms and plugins like Amazon kindle, Instamojo, easydigitaldownloads, etc
Sell an Online course
This is another great way to share your knowledge and expertise and earn good money. If you want to design and host an online course entirely on your blog, WordPress plugins like LearnDash make it easy to get started with. Other plugins like Thinkific and Teachable are a great option too.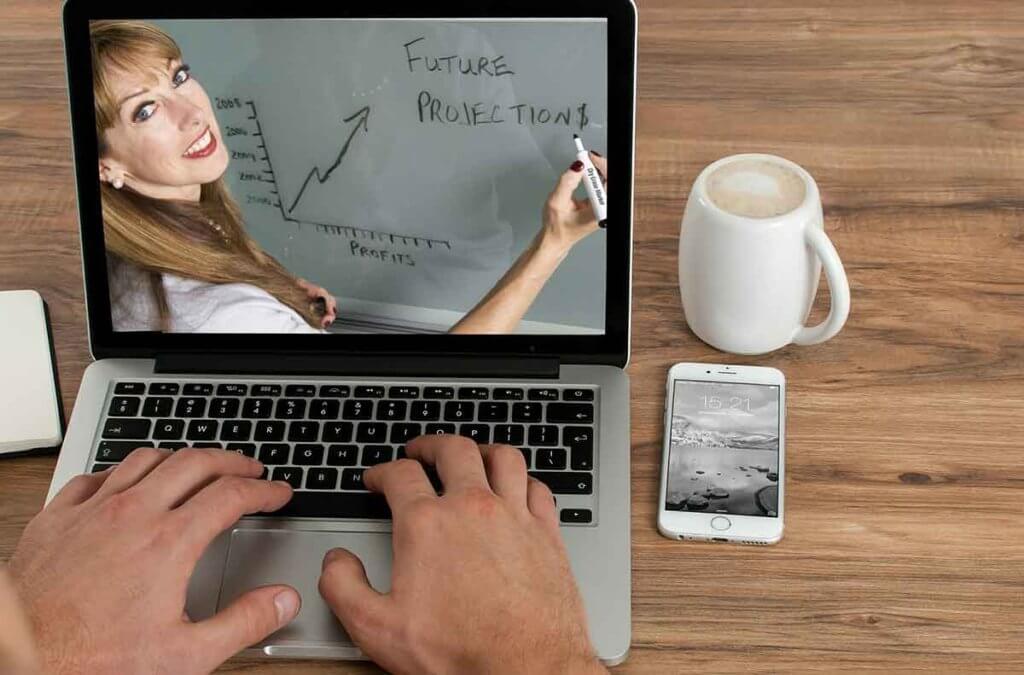 Level 6 Offer consultation
It's pretty obvious that offering services in your area of expertise are one of the fastest and one of the easiest ways to make money online. If you have a value-adding skill, you can start pitching it as a service right now to businesses.
It helps you establish yourself as an expert and authority.
You can tap the global market.
Easy to set up and to get started.
Blogging strategically and in a disciplined manner helps you in building your personal brand. If you write quality posts on subjects that are relevant and in which you excel, then people as well the businesses start perceiving you as an expert.
Level 7 Offer Services
While selling your services may not make you rich at an instant, it is a great way to earn some extra revenue and build up your reputation. Selling services that are directly related to the niche of your blog are a great way to attract a relevant crowd and earn money.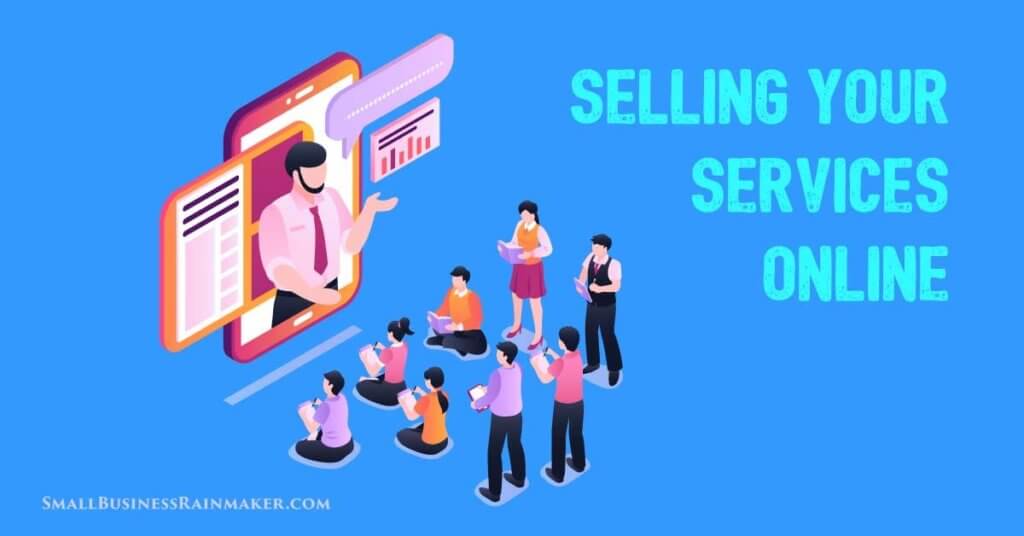 If you have a freelance writing blog, you can set up your site to be a service-based site. This means having certain pages on your site (your menu items). This can definitely help you make money while writing.
Your blog can be your portfolio. List your samples and your work. You can also place your testimonials on other pages.
Summary of the key blog monetization questions covered in the webinar
If the link is marked as sponsored in a guest post, will it reduce the SEO value? Do you recommend to stop guest posting? How do we do offline SEO if guest posting is not banned?
You should definitely guest post. It should also add value in terms of whether is it your expertise and authority. The way you should guest post is your l should guest post on the blog which has a similar niche as yours, which has the higher domain authority.
---
Which email tool do you use, and which one do you recommend for beginner bloggers (except Mailchimp)?
I use the convert kit. Convert kit has free email products as well. They allow up to 1000 subscribers. You could use that. You can also use a combination of the jetpack plugin. A combination of both a smart placement will help you.
---
What makes the website good for approval of AdSense??
Google AdSense value their advertisers a lot. They only accept high-quality websites. Now, what is a high-quality website? A website that looks professional, a design that looks professional.
You should have few pages like an About page, contact page, T&C page, etc. make sure you have a minimum of 30-40 articles before you apply for Adsense. Those articles should be of high quality, there's no word imitation as such, they should be of 1500 words maybe and don't use other website's images.
Use domain names in your email address, it makes it look more professional. Google AdSense is not accepting new applications right now due to the COVID-19. So right now you can apply for media.net, which is accepting applications right now.
---
Hi Harsh, I have started a cricketing blog, but I'm in a dilemma as it is not much problem-solving. How can I monetize my blog?
If I have 100K visits/ month, how much revenue can I generate using Push Notifications Advertising?
---
How we utilize web push for monetization?
The way web push monetization works is you can send regularly to get more traffic like harsh showed, a person like in our network puts a sponsored notification once or twice a day, and then we share the revenue with you.
In terms of prerequisites again we say that if you have 100k visitors it becomes critical, you might be looking at 10k subscribers and you could earn anything between a 100$ to 3000$ per month from that kind of traffic. It also depends on where your traffic is coming from. So again web push is a great way to generate revenue.
---
Offer services mean in which ways?
You first need to think about what type of service you can offer. You can offer services around the configuration of plugins. If you are running a financial blog you can offer services like I can create a financial plan for you. If you are a tech blog and writing about phones and other gadgets, you can offer tech support. It is one of the most sought after niche nowadays.
You need to look at the content that is generating more traffic for your site, look around an extra service on top of it which will eventually lead people to pay for it, so that's what I mean my service.
---
Harsh sir how you got so popular when you started as a beginner? what you did to get such popularity?
The only thing that I did was that I worked every day. My intention was to simply uplift the lives of all other bloggers, to give them something substantial, something they can work with to grow their blog.
At the same time personally, I loved to learn a lot and teach. I did this consistently for the past 12 years so that I could help others. Whatever you do just remember that the journey is more important than the destination.
---
Amazon's affiliate rates are decreased to 4 to 5% in the USA. Will the same thing happen in India….will it impact us?
Honestly, I don't know the answer to it. But I don't think amazon inflate is the best way to monetize the blog. You need to understand that you already working so hards, creating a website, creating content, etc. but when you monetize with Amazon affiliate it only pays for the 2-4% of cases.
But what if you use platforms like ShareASale, commission junction, they are also free to join and you get a commission as high s 40-50%. So you need to level up and earn more revenue for the same amount of work by changing your affiliate platforms.
---
How to create the trust factor to make the reader feel the blogger knows what he/she is talking about so that they're more inclined to check out the affiliate products mentioned?
So a lot of these could be achieved by the way of your writing, then there are certain elements that you said to have on your blog. Have content on your home page, it increases trust because honestly, people don't have much time to go through your abut page, your home page to see what you are doing.
So a few things you can do is like: take advantage of social proof, like your social media following, your content. If you don't have a lot of followers on each media, combine them, and used the combined figure.
Use your real name, show your credential, don't use admin or the brand name. So that way the viewer knows there's a real person behind these. Use social proof, if you have a guest blog or if you have been featured somewhere, show them below your logo, so that people can see it and it helps build the trust factor.
---
Sir, I am a new blogger. So Can I get organic traffic? How much time it will take to drive traffic for a new blog? any method for quick traffic? How to SEO In Hindi Blogging. Yoast is comparable with Hindi content?
Initially, blogging is all about learning and implementing the idea at the same time. A lot of people start writing and then say oh I'm not getting any traffic. I recommend for the initial 3-4 months to read as much as you can about blogging.
When I started I used to take a printout of the blogs and read them all the time. That has helped me a lot, I still spend a lot of time reading. As a blogger I recommend reading everything on ShoutMeLoud.com, there are more than 5000 articles on blogging, they'll definitely give you a lot of insight. Spend at least 1-2 hours a day writing, create different types of content for different channels, that will help you ensure that you create successful and relevant content.
---
What's your view on Pinterest sir?
Yes, Pinterest is a great platform, it's a visual platform. Drives a lot of targeted traffic. When I analyze my traffic I see a lot of people stay to it, the only thing I'll suggest is you create a lot of visual content and you can also reuse the content on other social media as well.
You can definitely use Pinterest, it works for certain niches, for others, it's not really applicable. But as long as you are creating visual content, Pinterest is fantastic.
---
How to pick up niche sir? Is there any niche that doesn't work when it comes to monetization from blogging?
One mistake that a lot of people probably make is picking the wrong niche. There is a formula to pick up a new niche. Don't pick up a niche that already has very large competitors. So one of the rules, if you want to be successful is to check the parameter, whether that niche is competitive? Does this niche have a future, can you see trends?
Another test I ask my readers to take is can you come up with at least 20 articles when you are coming up with a niche.
Analyze how many advertisers are in that niche? How much they are willing to pay? CPC is a good way to measure that.
---
Sir, any free SEO tools available for new bloggers?
The best SEO tools, in my opinion, are the Google search console and Google analytics.
---
Hi Harsh, I have started a cricketing blog, but I'm in a dilemma as it is not much problem-solving. How can I monetize my blog?
Google AdSense is one of the best ways that you can monetize. You can monetize by curating some of the collectives, the collection of signed bats, autographs, merchandise and you can auction them on your website, display ads would work really well.