Looking for some good ways to monetize your blog?
Being a content creator isn't a simple job. It's not super-glamorous like a movie star. And it sure won't make you a billionaire overnight.
Here's the comforting part: The only way anyone becomes a billionaire overnight is if they inherit the money.
The rest of us, we're just going to have to work our way to the top creating, distributing, and monetizing our content. But creating content is hard enough. Add distribution to it, and that's even tougher.
And then you have to spend more hours trying to monetize it?
That's just so frustrating!
And that's exactly why we're going to show you 7 simple ways to start making money from your content right now.
Let's dive in!
#1. Become a PushEngage Publisher Partner
PushEngage is the #1 push notification software in the world.
Using PushEngage like everyone else, you can create automated push notification campaigns that sell even while you sleep!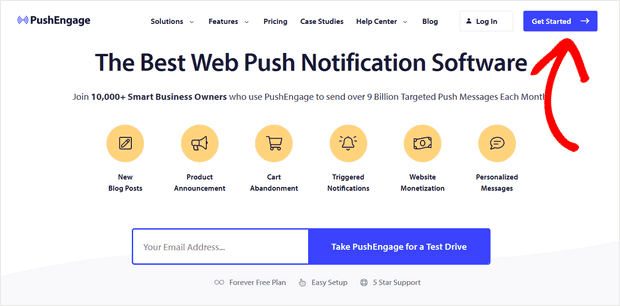 And you can get a lot of website engagement and some killer sales as-is.
But if you already have a larger site audience, you can go one step further and become a PushEngage Publisher partner.
Here's the skinny: We have integrations with ad partners such as Taboola and Outbrain.
So, if you're using push notifications to engage a significantly large audience, we'll give you our Enterprise subscription along with a dedicated Customer Success Manager for FREE!
And in return, we'll either do a revenue split with you on any sales you make from the push notification campaigns. Or, we could even send 2-3 advertisements via push notifications to your subscribers every day to make bank.
Now, keep in mind: This deal isn't for everyone. It's a really exclusive club.
Typically, this is for news sites or significantly large blog sites.
Do you qualify? Give us a shout and come find out!
#2. Display Google AdSense Ads On Your Blog Content
One of the simplest and time-tested ways to generate passive income from your blog is to display ads.
Yes, you can put up sponsored posts by getting sponsors manually (we'll talk about that next).
But it's really exhausting to keep finding good content creators to collaborate with. Google AdSense will automatically find and display relevant ads on your blog content. All you have to do is signup for Google AdSense and add a script from Google to your website.

Every time a website visitor either views the ads on your blog or clicks on them, you get paid a small commission. These are two separate advertising models, though. CPM (Cost Per Mile) ads pay you for every 1,000 views of an ad. CPC (Cost Per Click) ads pay you for ad clicks.
But in either case, your entire blog content becomes inventory to generate passive income.
Pro-Tip: You don't necessarily have to use only Google AdSense to display ads on your blog. You can also check out our article on Google AdSense alternatives and use multiple ad exchanges to generate even more money from your existing content.
#3. Sell Sponsored Blog Posts
Displaying ads on your blog is an easy way to generate extra cash.
But that's not necessarily the best way. Displaying ads can have its own problems. For one thing, there's a limit to how much you can earn with ads. And then, there's the issue of engagement. No one likes seeing ads. So, displaying too many ads can lead to losing a loyal audience.
One really good alternative is to sell sponsored blog posts on your site.

It's a simple idea. You get paid to promote a product or a brand to your readers.
The only catch here is…
You have to label your sponsored content as sponsored content.
If you're not sure how to label your blog content, check out this article on adding a sponsored post prefix to your post title in WordPress.
#4. Get Public Speaking Gigs as an Influencer
Public speaking isn't everyone's cup of tea. It requires some confidence on stage (or online) to be good at it.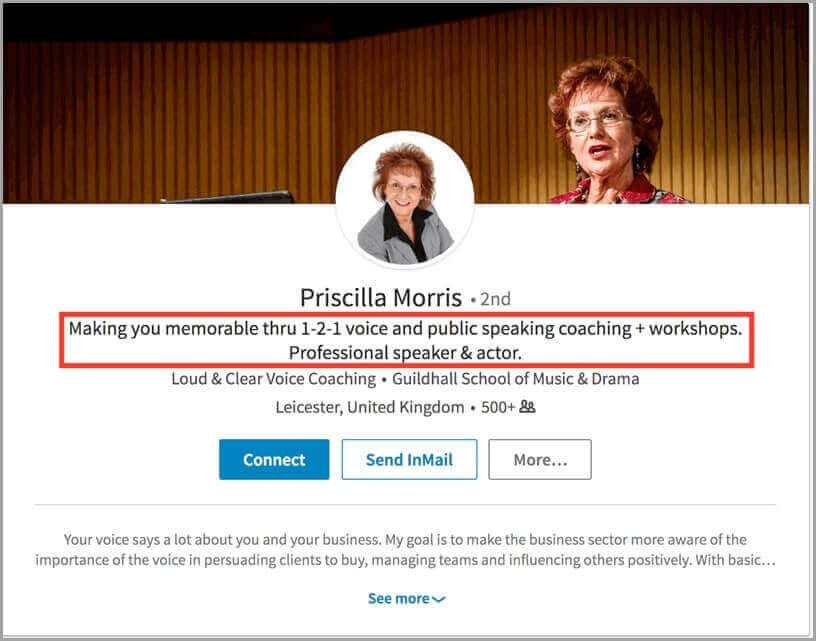 But if you're comfortable speaking to people, you can try to book some corporate gigs and work your way up to a TED Talk. Keep in mind, this only works if you're an expert at something. It could be the niche you're creating content in or it could be creating and promoting content in general.
Either way, you won't have a lot of speaking gigs right away.
If you're struggling to build up the right reputation, you could do small workshops and meetups in smaller communities.
This method of making extra revenue from your content isn't exactly passive. You'll have to put in a lot of work to get booked. But you can get paid quite a lot for each gig once you build up your reputation.
Here's the thing, though: Your content can help you build your reputation and all you need to do is add a landing page that says that you're open for business. And a few internal links from relevant high-traffic articles on your blog. It's a simple way to increase your revenue and if you haven't already, you should get started right now!
#5. Create Members Only Content
The concept of members-only content is most popular with Live Streaming.
But that's not the only place you can use this concept. You can restrict access to your content in many ways.
One of the simpler ways is to create a gated content opt-in.
You can use it to collect emails: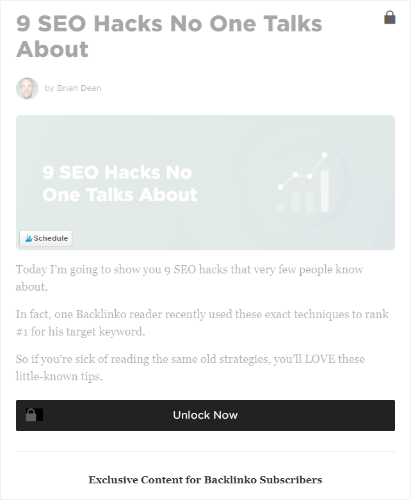 Or, you could even collect premium members to your blog: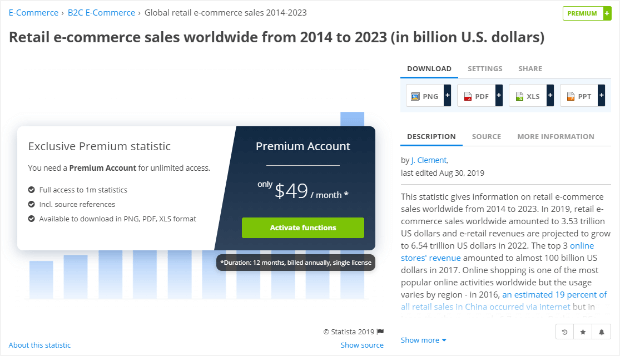 A nice way to create membership plans is by using MemberPress. It's a beginner-friendly membership plugin for WordPress. Check out this complete guide on making a WordPress membership website with step-by-step instructions to help you get started.
#6. Sell Ebooks On Your Blog
Amazon is an eCommerce giant today because they started off with books. Books are among the biggest sellers of all time and there's no end to the number of books you can sell.
But even better… you can create your own ebooks and sell them on your blog.
It's simple: Think of a lead magnet.
A good lead magnet is useful and solves a very specific problem for the core audience.
The beauty is that you can simply sell the ebook instead of exchanging it for an email address.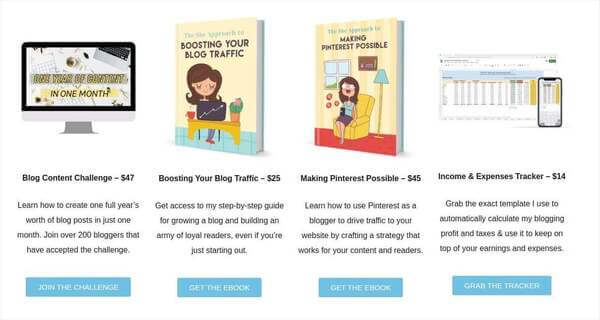 The best part? Selling digital products on WordPress is super easy with a plugin. We recommend using Easy Digital Downloads to sell your ebooks. It's really simple to use and it comes with all the features you need to sell digital products.
#7. Promote Affiliate Products
We saved the best for last.
Affiliate marketing is one of the best ways to generate extra income from your blog. This is different from sponsored posts. You get paid upfront to create sponsored content. But affiliate products pay you in commissions.
Every time you make a sale, you get paid an affiliate commission.

One important idea to remember is that affiliate marketing is most effective when you operate in small niches. In hyper-competitive large categories, it's difficult to get organic traffic as is. But even more difficult is to build enough authority to sell a product because the competition is usually pretty high.
If you've never created an affiliate offer before, check out this simple guide on how to start an affiliate site.
Wrapping Up
That's all for this one, folks!
Remember, there's no rule that says that you can only use one of these ways to monetize your blog. Every piece of content on your site is inventory that you can sell either directly or indirectly. In any case, your primary focus should always be engagement.
You can't sacrifice half your audience just to make a few extra bucks.
In the long term, engaged audiences will buy more often from you. And if you're looking for new ways to be engaging, give push notifications a shot.
You should try out PushEngage and send out some automated push notification campaigns today. PushEngage is the #1 push notification software in the world. So, your campaigns will be in good hands.