Looking for the best WordPress map plugin for your site?
With a powerful Google map plugin, you can change map themes, add multiple locations, create custom markers, and much more. Of course, you can use HTML to embed a map on your site. But that comes with its own limitations.
So, the question really is, what is the right WordPress map plugin for your site? Do you need a paid plugin? Are free plugins good enough? And how do you choose one from a list of hundreds of WordPress plugins in the marketplace?
In this article, we're going to give you the best plugins to embed maps on your WordPress site. We'll even give you our top pick.
Sounds good? Let's dive in.
Best WordPress Map Plugins
We've included free and paid map plugins here so that you can choose the best fit for your business. Let's look at the best WordPress map plugins in the market. Some of these are super popular plugins and part of our list of best WordPress plugins.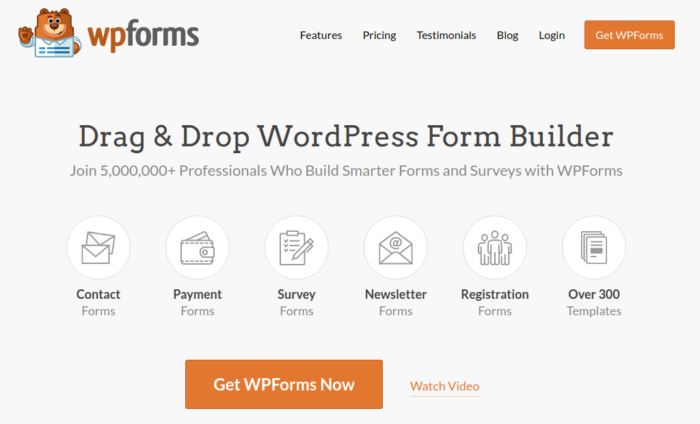 WPForms is the best WordPress form builder plugin. We've tested out a bunch of form plugins for WordPress and none of them come even close to the functionality or the ease of use of WPForms.
You can use a drag-and-drop form builder in WPForms to create and publish:
Surveys and Polls
Multi-step Forms
Conditional Logic Forms
Form Abandonment Campaigns
Form Landing Pages
Form Templates
Offline Forms
Conversational Forms
The Pro version of WPForms comes with a powerful Geolocation Addon that allows you to add a map to your website contact forms without any custom HTML code. All you have to do is connect it to either Google Places or Mapbox.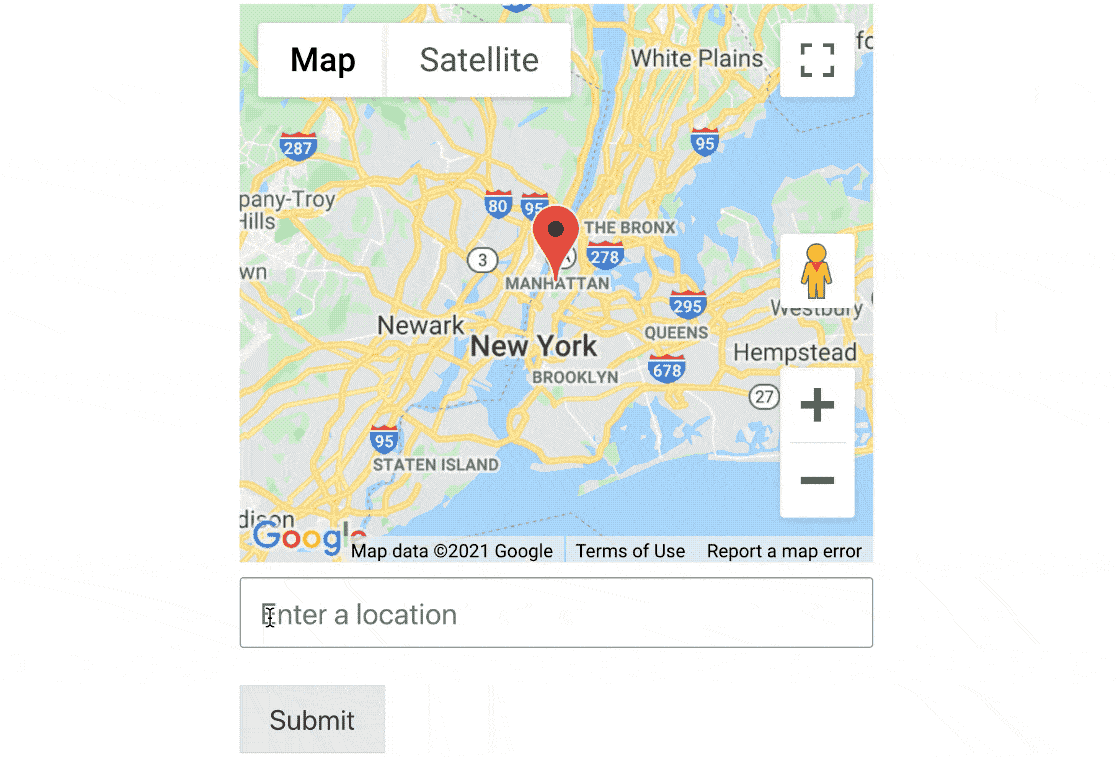 You can even create autocomplete address forms in WordPress. Go ahead and create a WordPress form with WPForms and you'll understand right away why we love the plugin so much.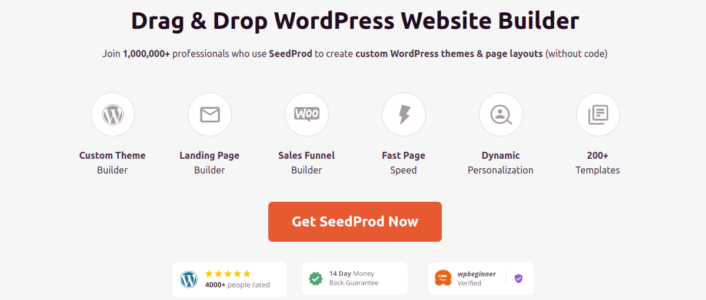 SeedProd is the best WordPress plugin to create landing pages that convert.
You get a drag-and-drop landing page builder that's packed with options to build eCommerce pages and landing pages. Unlike WordPress website builders, you can customize every inch of your landing page including navigation menus, footers, and styles. SeedProd also works with any WordPress theme and creates mobile-friendly landing pages.
With SeedPreed, you get pre-built templates for high-converting landing pages that you can publish instantly. This includes templates for:
Maintenance pages
Squeeze pages
Login pages
Webinar pages
Video pages
And lots more! The major benefit of using the SeedProd Google Maps Block is that you don't need to copy-paste any shortcode in order to display maps on your web pages. You can simply drag and drop the Google map block, add your location, customize map settings, and you're done!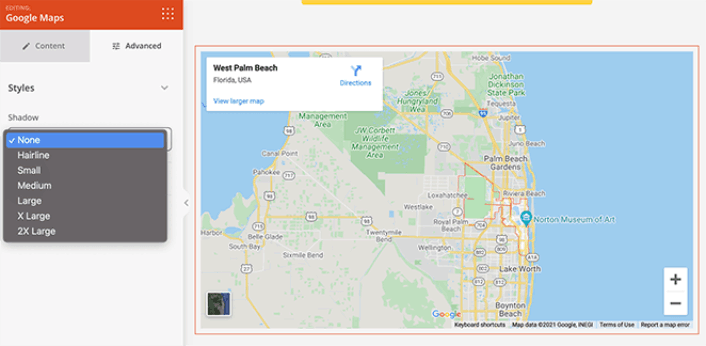 We love using SeedProd and we even wrote an in-depth review of the SeedProd plugin. Go ahead and check that out!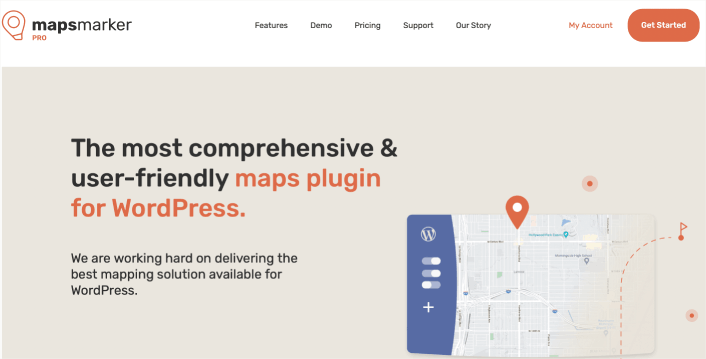 Maps Marker Pro is a premium Google maps plugin for WordPress. It allows you to create a map with multiple locations and custom markers. If Google Maps isn't your thing, you can also use Bing Mapbox and OpenStreetMap.
The plugin comes with some super powerful features including:
Multiple types of maps
Different types of geocoding support
Filters for easy map navigation
Animated marker clusters for each map
GPX tracking
Marker sorting by date, name, and distance
Options to share maps offline via QR codes
It's also compatible with WPML translation and other WordPress translation plugins. So, you can easily create maps in multiple languages.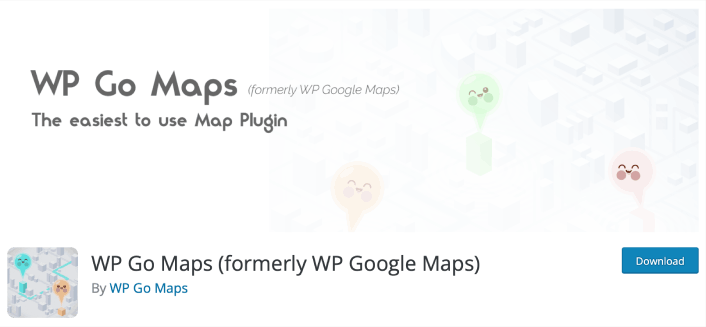 WP Go Maps is a a popular plugin to add Google maps into WordPress. It's a freemium plugin with plenty of powerful features to create customized Google maps on your websites.
You can create a Google map with multiple markers with its Free version. But we recommend using the Pro version that comes with more advanced features such as:
Terrain, roadmap, hybrid, and satellite maps
Settings to customize map color, height, width, alignment, and zoom level
Pre-built map templates for store locators and directional maps
Map block for Elementor page builder
Options to add your own map theme
Settings to add descriptions, links, and images to map markers
Category settings with advanced filtering to classify your maps
CSV import and export for all map markers
But even the free plugin is a great option for you if you're just looking to embed a map on your site's contact page.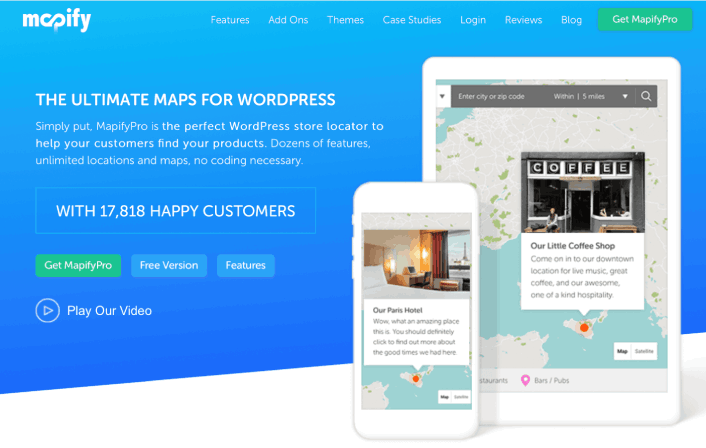 Mapify Pro is, according to one of their customers, the "sexiest" map software in the world. We don't know about sexiness, but it sure is powerful. The plugin comes with both Lite and Pro versions.
With MapifyLite, you can create standard maps with images, videos, and custom map markers, and for more advanced map features, you can try using its Pro version. Here's a quick look at what to expect from the paid version:
Add a video and photo gallery to any map
Cluster feature for multiple locations
Display customized map tooltips
Provides an option to share map locations on social media
Add a location directory under the map for better interaction
Styling option for tooltips and pop-ups
100% responsive maps
MapifyPro uses its own unique mapping API. In other words, it doesn't depend on the Google Maps API to display maps on WordPress. As a result, it's not affected by Google's frequent policy changes and the maps on your site keep working no matter what.
Which One's the Best WordPress Map Plugin?
Hands down, SeedProd is the best WordPress Instagram plugin. If you consider the balance between price, performance, and features, there's really no contest. We recommend that you go ahead and start embed maps on your site right away.
Once that's done, all you're left to do is generate traffic to your site.
A simple way to do that is to start using push notifications. Sending push notifications is a great way to generate repeat traffic for your site. If that's something you're interested in, you should check out these articles as well:
We recommend using PushEngage to send your push notifications. PushEngage is the #1 push notification software in the world. So, if you haven't already, get started with PushEngage today.