Let's talk about why push notifications are important for your business.
How often do you create content and wait for it to take off? If you're waiting for search engines and social media to explosively grow your site traffic, you should know:
SEO doesn't bring you explosive growth. SEO brings in steady growth over time.
Search and social media ads are "pay to play". You can only get spikes of traffic. To retarget that traffic, you'll need to pay more.
Social media virality is hard. And there's no way of knowing if it will happen at all.
So, if traffic is that hard to get, how do you grow your sales? Forget sales, how do you even grow your site engagement predictably?
The answer: Web push notifications.
Push notifications are a great tool to increase repeat traffic on your site, run engagement campaigns, and grow sales.
With push notification campaigns, you can start bringing in repeat traffic to your site no matter the size of your business. The best part is that as your other promotion channels start to take off, the same push notification campaigns will start growing explosively.
In this article, we're going to see 7 ways in which you can use push notifications to build a brand out of a small business.
For a lot of our examples and campaign ideas, we've used PushEngage. PushEngage is the #1 push notification software in the world. We highly recommend that you start using it as well.
Let's dive in.
#1. Improve User Engagement
Push notifications can be super engaging if you do it right. One of the top tips we have for you is to use rich push notifications.
Rich notifications are any push notifications that use rich media to make your notifications more engaging and relatable to your audience. This includes everything from images to GIFs and videos to emojis.
Here's a really nice example:

Of course, BuzzFeed is already a pretty big name in many corners of the world. But the beauty of push notifications is that there's nothing to stop you from doing the same thing.
In a social media engagement campaign, the guy with the biggest wallet wins. So, if you think that you can outplay BuzzFeed on a giveaway campaign on social media, think again.
But you can engage with your existing traffic using push notifications because you own the list.
It's super easy to send push notifications about a baseball game. Anyone can do it. Creating rich push notifications to send highly engaging messages is super easy too.
The easiest way to get repeat traffic on your site is to set up RSS push notifications: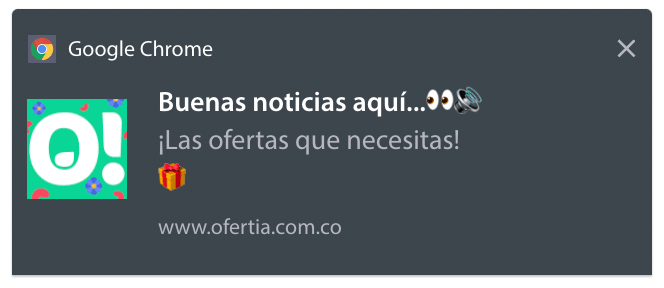 With RSS push notifications, every time you publish something on your site, your subscribers get a notification that redirects them to your new content.
#2. Retain Customers and Subscribers
82% of businesses agree that it's easier to retain a customer than it is to acquire a new one. While everyone else is busy trying to retain their customers by calling them up, you can automate the whole process.
You can send push notifications to…
Ask for feedback and reviews: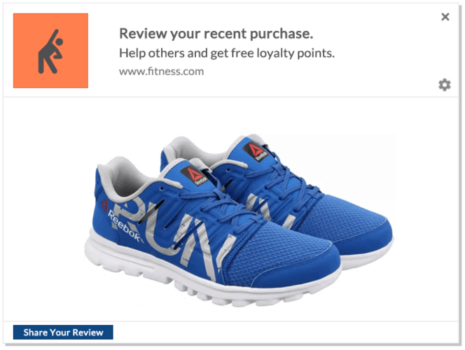 Increase your upsells: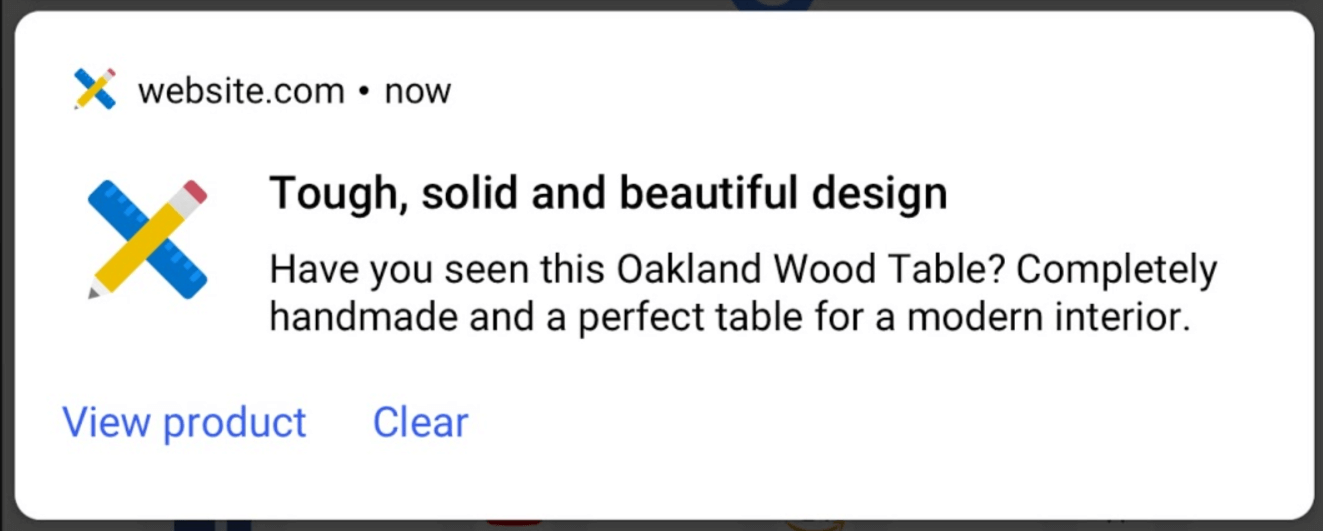 Get more cross-sells: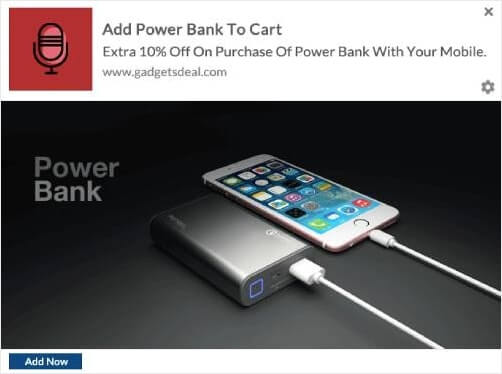 And so much more. We wrote a full article on how to increase customer retention using push notifications. If you're struggling with customer retention, you should really give that article a read as well.
#3. Increase Conversion Rates
Did you know that you can trigger push notifications to automatically get sent exactly when your subscriber needs to see them?
For instance, you can set up automatic notifications for price drop alerts:
Or even price increase alerts, for that matter: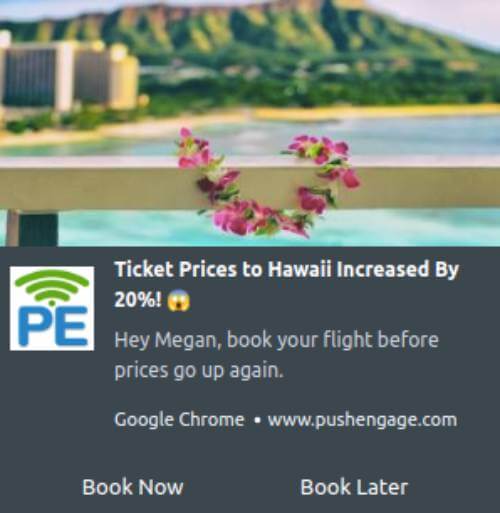 Set up inventory alerts: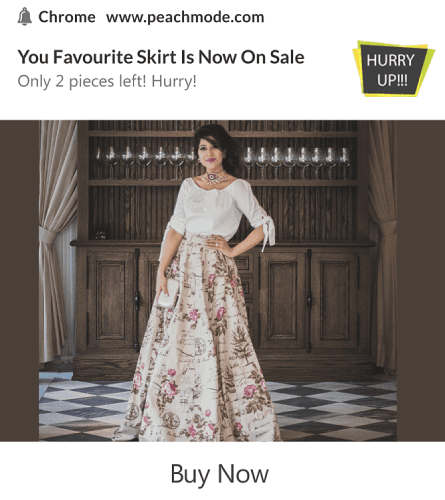 Recover abandoned carts using push notifications: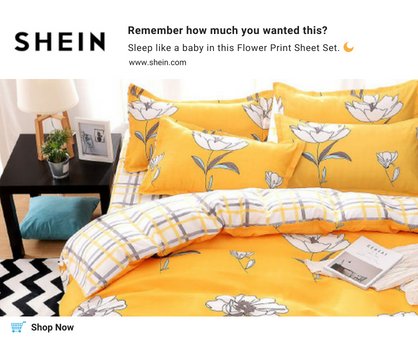 And more. The beauty of these campaigns is that they are laser-focused on converting a subscriber into a buyer. They convert so well because the intent behind these notifications is to serve the user with content and products that they already need or want.
#4. Target the Right Users
Targeted push notifications will always outperform a generic broadcast.
Our advice? Start segmenting your subscribers from the moment they subscribe to your push notifications. You can automate the entire process and it makes your campaigns way more personalized and effective.
If you're new to segmentation, you should check out this article on how to automatically segment your users. Of course, there are many ways to segment your subscribers.
But the simplest way is to do it using your opt-in: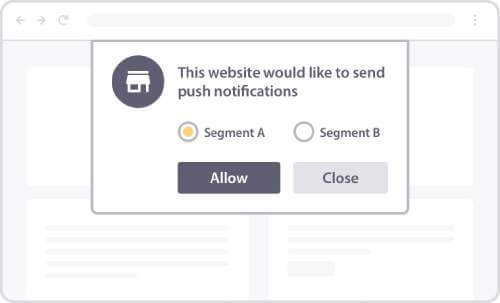 But as we said, there are other ways to segment your subscribers. So, you should also spend a little time understanding advanced segmentation rules. This will help you segment your lists if you've already started collecting subscribers without using auto-segmentation.
The beauty of segmentation is that you get to send incredibly personalized push notifications. Here's a really cool example:

How great is that? Imagine having to get stuck in traffic for hours because Google Maps (or Apple Maps) didn't think to tell you that your regular route home is shut down.
Of course, this notification works so well because Waze tracks routes and live locations for its subscribers. Chances are that you won't be doing that for your audience. But there are other data that you can collect and use for marketing.
For instance, just knowing your subscriber's name can be super cool: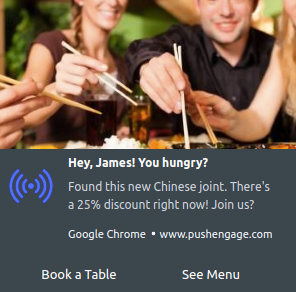 Or even knowing when your subscriber visited your site the last time can be really powerful:
And these are all data points that you can easily collect using the PushEngage Javascript API.
#5. Track Actionable Metrics
You can track push notification performance using Google Analytics.
Push notification analytics can be a bit overwhelming. First, you have to make sure that you can track them properly on Google Analytics so that you can report them better. Then, you have to understand what the numbers actually mean and whether you're on the right track.
That last bit about focusing on the right numbers is the most important part. It's really easy to get lost in a sea of analytics data.
Every push notification campaign or single broadcast has its own analytics data. What you want to look at are:
Click-through rate (CTR): The CTR is the percentage of people who saw your push notification and then clicked on it.
Goal count: Your goal count is the number of people who took the action you wanted after clicking on your notification.
Revenue: We highly recommend having a revenue goal for your push campaigns, especially if you're running an eCommerce store.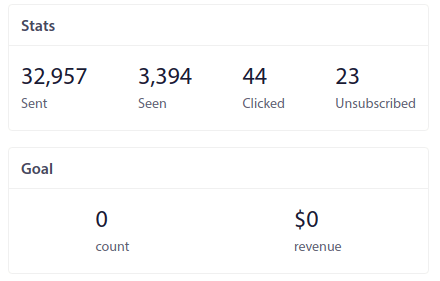 Knowing how well your campaigns are working is a great way to improve your results. If you track your push notifications, A/B testing also becomes super easy.
#6. Improve Your Customer Care Strategy
According to HubSpot, 93% of customers are likely to make repeat purchases with companies that offer excellent customer service.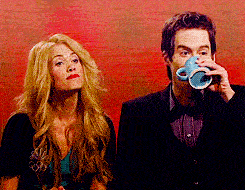 But customer service is hard, right?
Not if you use push notifications. You can set up automated push notifications to walk your subscribers through onboarding processes:

You can also gamify different stages of a customer's journey: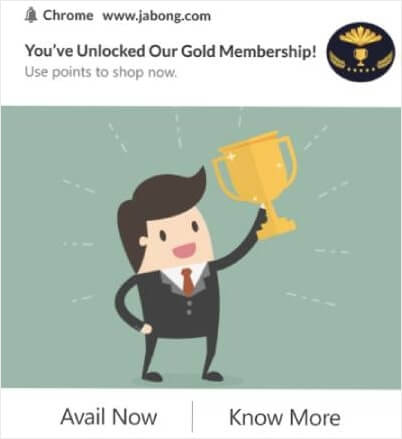 Send out group offers and coupons: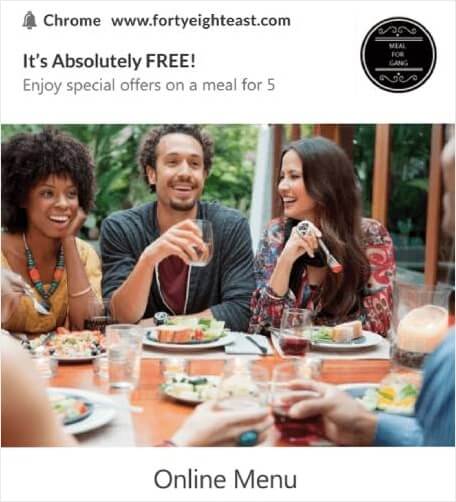 And get customer feedback to serve them better: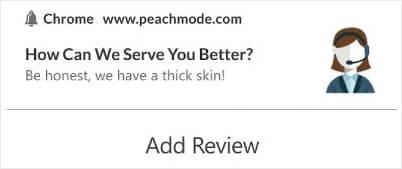 The best part is that you can automate all of it using drip push notifications.
#7. Enhance Brand Consistency
The most delightful experience for any consumer is when you deliver a seamless experience. When your brand's social media, site content, email campaigns, advertisements, and push notifications all follow the exact same:
Look and feel
Overall vibe
Level of helpfulness
You're crushing your competitors!
Every time you send a push notification, you want to be consistent with your other messaging. For instance, if you send an email asking a user to upgrade to a paid plan and then send a notification about how your free plans are epic…
That's confusing. What do you want me to do? Should I upgrade or not? Am I really going to get value from your paid plans or are you just trying to make a quick buck?
Good news: You can use the PushEngage Javascript API to connect with your Customer Relationship Management (CRM) tools. Using a CRM helps you personalize your push notifications beyond even segmentation. At the same time, you get to see what stage of the customer journey each subscriber is in.
We recommend using Autonami as your CRM. It's a lightweight CRM that you can use along with your push notifications, emails, and other tools to offer a seamless experience.
Now That You Know Why Push Notifications Are Important…
What do you do next?
Step #1 should be to check out more examples of how you can use push notifications effectively:
You should also check out our article on push notification best practices to get the most out of your push notification campaigns.
But none of this will move the needle for your brand unless you start sending push notifications.
So, if you haven't already, get started with PushEngage today!