Solve a riddle: what should a customer pay attention to before making a purchase? The answer is on-the-spot: he should focus on the product. Yes, visitors' attention is what every site's content together with the marketing campaign of any possible type is aimed at! But trying to catch this ephemeral emotion upon the first visitor's arrival on the site is a daunting task. Yet exactly this factor plays a key role in a company's success.
To solve the uneasy task of customer retention, many different marketing tactics exist – from discount campaigns to email newsletters. However, none of those can guarantee that customers won't be lost.
What if a company's website could initiate a talk with a customer and ask him the questions that could most likely lead to the sale? Could it increase retention rates? Such a strategy has already become a reality of e-commerce, and it is called Web push notifications. It shows promising results which will be discussed later in this article.
1. What is Web Push Notifications
When a customer or potential customer is on a company's website, he often gets stuck in one of its sections – on the About Us page, Features or Our Products pages, etc. And a few milliseconds later, he usually switches to some other website. Yes, there's a pretty high probability that potential clients will eventually get back to the website and order something, but unfortunately, the likelihood of him just forgetting it once and for all is rather high.
What is to be done in the situation when a customer is obviously lost but is still on the website? How not to miss the chance to turn him into a customer, and how to retain the potential target on the website before he makes a purchase? One of the most efficient strategies for that is to implement Web Push Notifications. These are small dialogue windows popping up on a website in order to help site visitors in their actions, and, most importantly, offer further steps based on a visitor's activity. If you check the push notification use cases, you will see that customer re-engagement and increasing traffic are the prime ones. Web Push offers multiple features that enable to create campaigns to increase repeat traffic.
2. Web Push Notification for E-Commerce
E-commerce websites are perhaps the biggest beneficiaries of web push notifications, for it's very easy for visitors to get stuck there without clear guidance, even if there aren't many blocks of information to read through or observe. For example, potential customers on e-commerce sites can get confused about different commodities and options. In scenarios like this, the visitor gets tired of the agony of choosing and eventually abandons the site.
In these situations, those small popping windows can not only hold a customer on a catalog page keeping his finger ready to click the 'Buy' button – they will most likely make that finger eventually click! Quite many technological tricks stand behind this high probability, and you can find out some of those e-commerce specific features through web push notifications providers on the Internet.
3. Why should you care about customer retention?
We all have seen how many companies are trying hard to acquire new customers and how many ads and email marketing campaigns they dedicate to that goal. But the truth is that increasing a company's revenue by retaining existing customers is 5 times cheaper and more effective than gaining new clients. This is not that surprising, as working with existing customers means there will be no expenses on:
attracting newcomers to your product or service;
educating them about it;
convincing them that your product is exactly what they need.
Apart from money and energy savings, another reason for investing into customer retention is that efforts in this direction are well awarded: according to a study by Bain & Company, the chances of converting a bypasser into a new customer are between 5 and 20 percent, while the chances of improving buyer behavior of existing clients are between 60 and 70 percent. And as a final tidbit, the same study states that customer retention increase by only 5 percent can grant a raise of revenues from 25 to 95 percent!
4. How can Web Push Notifications bring back customers?
Some companies proceed to see the only way for their revenue growth in the acquisition of new clients. But still, the statistics are unappeasable: it is from 5 to 25 times more expensive than working with existing customers.
So, how can web push notifications change the overall picture of the company? The main reason why it is uneasy to bring lost customers back is the popularity of ad-block tools in browsers, but web push notifications can successfully get pass them and bring clients back exactly to the last page they were on. In addition to this, marketers can use the range of settings of web push notifications and personalize them for each segment of customers, which would eventually boost the chances of winning them back largely!
Ofertia, leading online deal platform, was able to get up to 39% of repeat traffic using push notification. Moreover, traffic coming from push notifications are more engaging as compared to other re-engagement tools. Similarly, Wholesome Yum was getting 7% extra traffic from the push notification.
5. Web notifications plan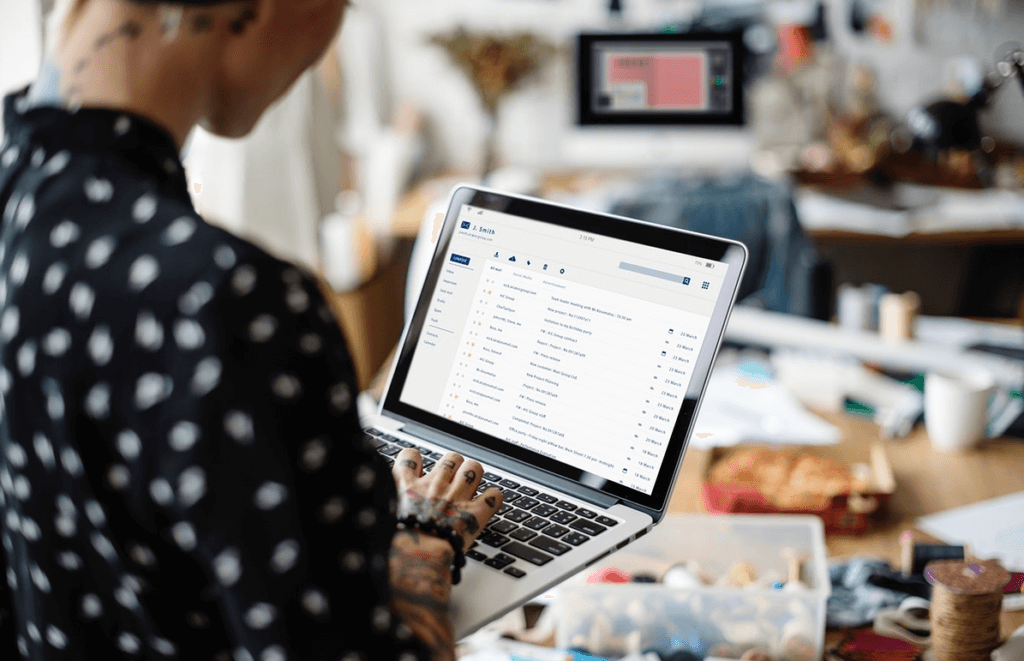 We have already found out that the main mechanism standing behind web push notifications' work is their ability to avoid ad-blocking tools and thus let browsers remind users to get back to the pages of e-commerce stores they forgot about. One way or another, with a certain probability, customers will most likely visit those forgotten e-commerce sites' pages.
However, should those notifications be sent untimely, everything will fail. To not allow such a scenario to happen, it is strongly advised to plan web push notifications ahead. In particular, you should take the next steps:
Identify micro-moments – Micro-moments are the intentions your lost customers most likely had while they were browsing through your site pages: they visited your website to find out something new (want-to-know) or they were really interested in buying something from it (want-to-buy). Knowing those micro-moments can essentially help companies to communicate with customers at the times when they really have a mood for making decisions.
Segmentation -Segment your customers by their loyalty and work on the notifications for each of the segments.
On-time update – Work on the comforts of the page you intend the customer to retain on and its ability to interest him. For instance, if a client left some wishlist with the products that are currently absent in the stock, it will be perfect to notify him once the goods appear in the inventory.
You also need to measure the KPI for push notification campaigns. This will help you to optimize your campaign.
Whether you wish to convert your new site visitors into your loyal customers or work effectively and retain your existing ones – it is up to you. Yet, the statistics say it makes no sense to hunt for new clients as you have no chance to avoid ad-blockers, and the major part of the company's revenue elevation strategy lies in retaining old customers. Therefore, with web push notifications that are able to resist ad-blockers, it becomes a way easier to communicate with your existing customers and inspire them to make purchases.