Looking for some easy ways to grow your affiliate marketing for Instagram?
Instagram is one of the best places to find affiliates. But it can be really hard to build real affiliate connections. Most of the bigger creators won't even reply to you unless you're big enough. The smaller creators are mostly unpredictable. And it's super difficult to manage a bunch of affiliates.
So, how do you successfully grow your affiliate marketing for Instagram? That's exactly what we're going to show you in this article.
Let's get started.
How to Find Affiliates on Instagram
Great affiliates aren't necessarily on the big affiliate networks like ShareASale, Amazon, Awin, ClickBank, or CJ Affiliate. Instead, they're looking for more personalized affiliate programs, and that's exactly what you can offer them with good Instagram outreach.
There are hundreds of millions of people on Instagram, so how do you narrow it down and find the ones who'll help you grow brand awareness and increase sales?
We're going to talk you through exactly how to find affiliates on Instagram, and here are the steps we're going to look at:
Step #1: Refine Your Audience
A huge audience isn't always a good metric to follow. Especially if you're just getting started with onboarding affiliates. You want your influencers to bring in sales. Not just get people to see your brand.
Most outdoor marketing relies on simply getting seen. However, digital marketing is much easier to track for conversions. So, instead of going up to huge influencers that create content in different niches, stick to one that has an engaged following and is focused on your niche.
People only buy from other people that they trust. So, you want to pick an influencer that is an authority in your space. Authority build trust and trust brings influence. Don't get sucked in by the number of followers an influencer has. Instead, dig deeper and find out if they consistently inspire people to take action.
And if they have a proven record of being able to influence their viewers, that's going to be money well spent for you.
Step #2: Follow the Right Numbers
The more you look at Instagram influencers, the more you'll realize that a lot of them gained followers through some very questionable methods.
You'll want to make a hard pass on:
Posts with lots of very basic comments like single emojis
Accounts with lots of follows, but very few likes
Posts with a low share to like ratio
But this can be pretty difficult to do when you're trying to onboard a lot of affiliates. You can use the Influencer Earnings Calculator from the Influencer Marketing Hub is a free way to check out an influencer's statistics and get a better picture of their earning potential.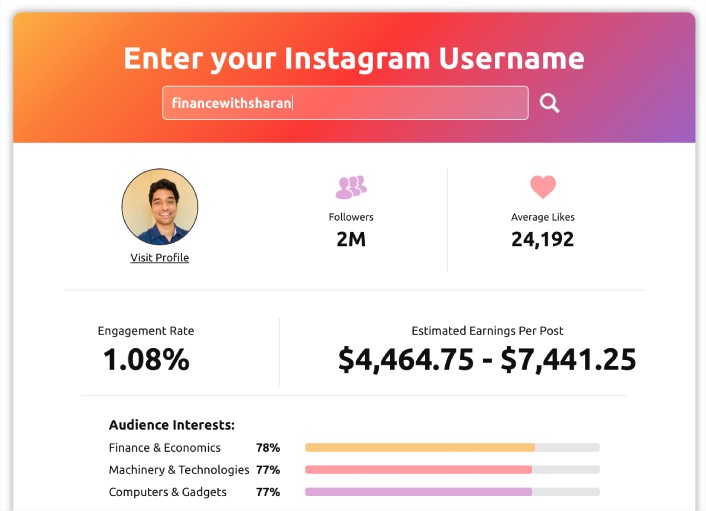 Of course, you won't get great results for small influencers using that tool, but it's a start. Going the extra mile to do your due diligence will help you grow much faster.
Step #3: Understand Their Content
Before you jump into an influencer partnership, do a thorough content audit of the influencer. There's no point getting into a partnership with an influencer and asking them to change the way they create content so that it doesn't hurt your brand.
Also, the point of onboarding influencers is to get passive sales on repeat. So, if you can't trust your partners to operate the way they always have, you're going to make your influencers very unhappy. A recent example is ASUS getting grilled by British YouTuber Mrwhosetheboss for sending low quality samples, having too many guidelines to stick to, and more not clearing payments on time.
There's a simple way to manage such issues. You'll just need to use a good affiliate management system. We talk about that more in a later segment. For now, you should know that there's another part to the content audit.
There are a lot of content creators who rely solely on their social media presence.
You can still add these people to your affiliate program and have them promote your e-commerce products through affiliate coupons and other marketing strategies, but it's not ideal. These influencers tend to seek passive income opportunities and paid promotions rather than payments based on commission rates.
So, look for bloggers, email marketers, and digital marketing experts that run their own site in your niche. For instance, you could hit up Roger Senpai if you wanted to sell more costumes and cosplay kits. The evergreen SEO content on his website is a much better bet than a few social media posts.
Step #4: Consider Affinity Over Market Fitment
Don't start onboarding influencers just because they're in the same niche. Sometimes, you can work with brands in the same general industry and grow together instead of going the usual affiliate route. Normally, small brands go for influencers in the same exact niche. This is called market fitment. You're a personal trainer, they're a personal trainer. They have to have the same audience as you, right?
Well, yes. But you're going to end up competing for leads. A better idea is to find a gym and have them cross-promote your fitness course. Or a health supplements brand that can cross-promote you. They aren't in the exact same niche as you. But this way, you both grow together. This approach is called affinity marketing.
Consider this. You're here looking for ways to grow your influencer marketing, right? What if I told you that the real reason you're here much simpler? What if I told you that all you want for your business is to grow your sales?
And that I can tell you from personal experience that an easy way to get more repeat traffic, engagement, and sales on your site is to use push notifications? Push notifications are short, clickable pop-up messages that appears on a subscriber's device and redirects the subscriber to your content with one click. Like this one:

We recommend using PushEngage to grow your business with push campaigns.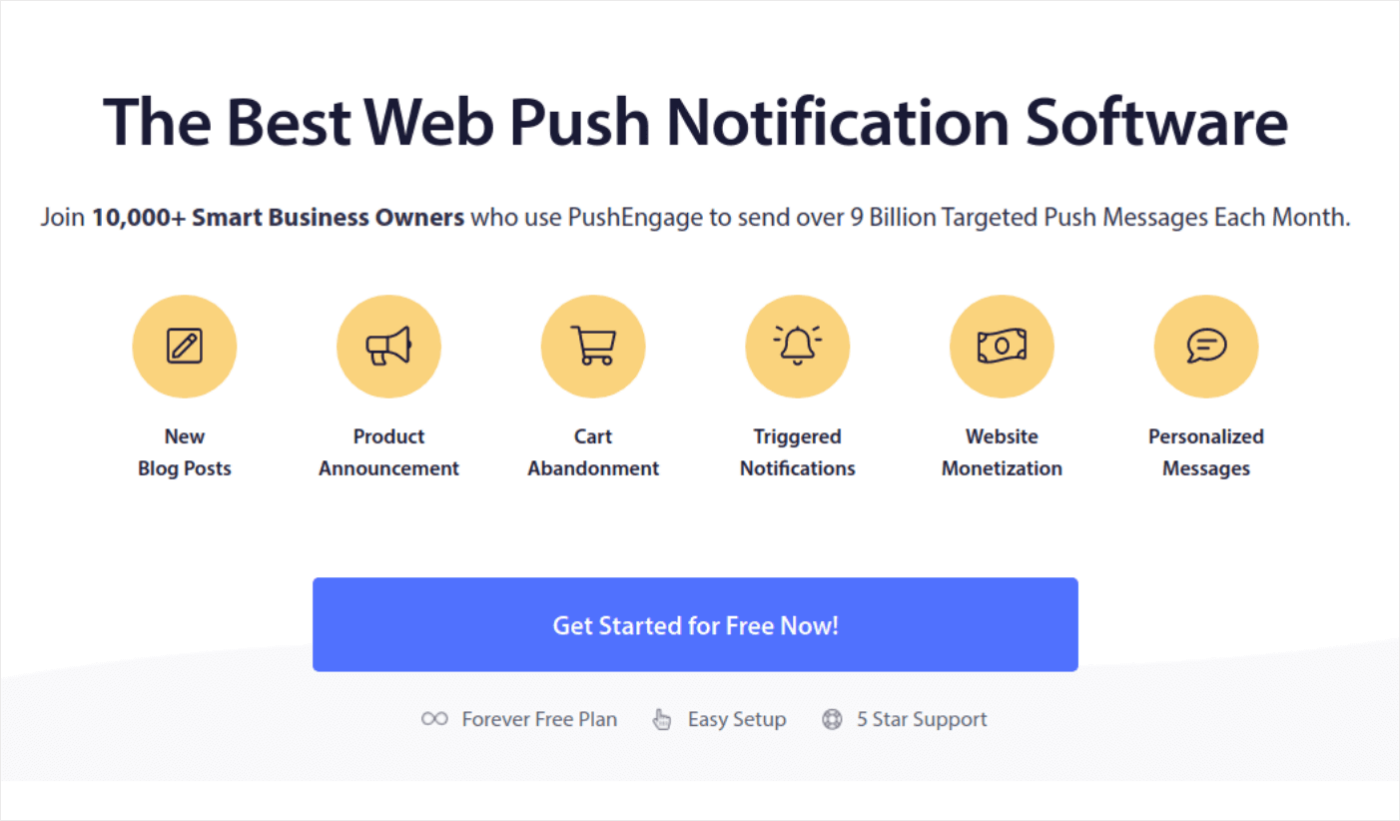 PushEngage is the #1 push notifications plugin in the world.
Push notifications help you grow your website traffic and engagement on autopilot. And if you're running an online store, PushEngage also helps you grow your sales by helping you create automated eCommerce push notifications.
You can get started for free, but if you're serious about growing your business, you should buy a paid plan. Also, before buying any push notification service, you should check out this guide to push notification costs.
Here's a quick glance at what you get with PushEngage:
You'll see that PushEngage is hands down the best bet if you want to build traffic, engagement, and sales for your business. And if you're on a budget, you can always get a little bit creative with your push notifications.
See what I did there? You're obviously looking for a way to boost your brand's sales. So, push notifications aren't just relevant to you, they're incredibly useful. Do the same thing with your brand. Find influencers whose audiences actually need you.
Step #5: Don't Sell Yourself Short
One of the biggest mistakes we've seen small brands make is ask the question, "Well, why would they even care about us? We're so small!"
Stop selling yourself short. If you're solving a genuine problem, and doing a good job of it, any influencer would be happy to hear from you. They're looking for the next offer to promote anyway. Why wouldn't it be yours?
Lilach Bullock started a podcast and right off the bat, she made the decision to start looking for sponsors. This was when she had a couple hundred listeners. No big brand was paying attention to her yet.
So, to scale faster, she decided that she need a powerful CRM tool to manage her sales. Instead of waiting for her audience to start paying dividend to her, she emailed HubSpot and asked if she could have a free one-month trial of their CRM.
And would you know it, they happily agreed! The very next week, she reached out to a bunch of different brands and asked for sponsorships. Spoiler alert: She got them! All she did was ask.
So, don't sell yourself short. Everyone starts somewhere.
Step #6: Use the Right Affiliate Management Systems
Before you start finding affiliates on Instagram, it's a good idea to have the right systems and processes in place. It's not as though you can't make do with just a spreadsheet. But you're probably setting yourself up for failure if you do that. We recommend using AffiliateWP to manage your influencers and affiliates.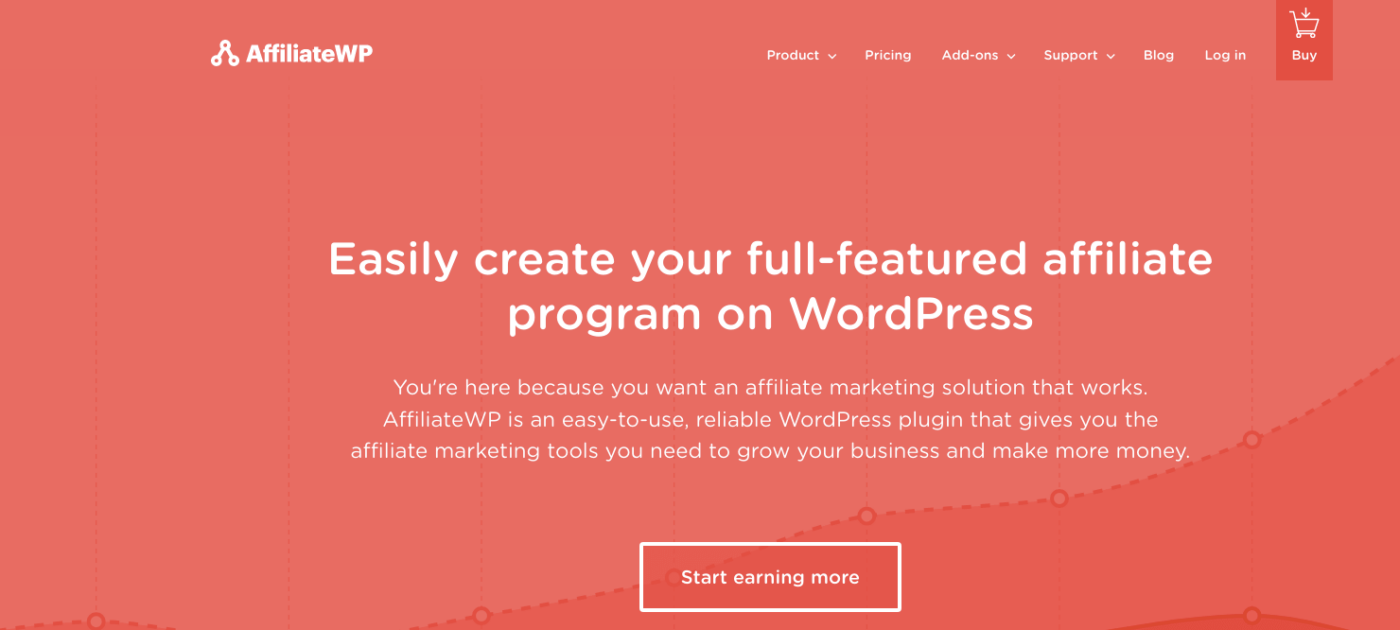 AffiliateWP is a WordPress plugin that allows you to create an affiliate program for your products and services. It's easy to use, highly reliable, and requires zero coding to set up.
The AffiliateWP plugin can help you manage and grow a community of affiliates for your product using a simple, easy-to-use dashboard. The best part is that you can do it directly from your WordPress dashboard.
AffiliateWP has a whole host of great features including:
Affiliate Tracking and Management
Real-Time Reporting
User-friendly Affiliate Onboarding
Automated Affiliate Payments
Customizable Email Notifications
Integrations with Popular Plugins and Services
One-Click Affiliate Data Import/Export
Free and Pro Addons
It's super easy to use AffiliateWP and that's what separates the plugin from its alternatives. Get started right now and start growing your affiliate network. If you're not 100% convinced, you can check out our review of AffiliateWP first.
What to do After You Grow Your Affiliate Marketing for Instagram
If you're looking to launch your own affiliate program, AffiliateWP is going to be one of the best value for money investments you ever make.
Also, if you're at that stage of your growth where you're looking to launch an affiliate program for your goods and services, we have another cool idea for you. You should start using push notifications as well.
Push notifications are really easy to set up and can help you grow your traffic, engagement, and sales very quickly.
Just take a look at these resources and you'll see what we mean:
We recommend PushEngage to get started with your push notification campaigns. PushEngage is the #1 push notification software in the world.
So, if you haven't already, get started with PushEngage today.