Have you ever dreamed of creating your own e-commerce business? Shopify offers an easy platform to create an e-commerce website. It has many apps that make creating and running an e-commerce business smoothly. Moreover, websites build on Shopify are mostly SEO Optimized site.
In the Shopify platform, you can buy the domain and host your website as well. It has multiple free and paid themes for your e-commerce store. It also many apps to optimize your e-commerce store and increase sales.
Check out the 10 best apps for your e-commerce business:
Most of the time users do not convert in a single visit. You need to re-engage users efficiently and bring them back to the website. You also need to keep the user updated about your products and brand. Many times customer abandons their cart as well. One of the best ways to re-engage customers is to use Web Push Notifications.

You can use the Shopify push notifications app to send push notification to users. You can recover lost revenue using cart abandonment push notification.

One of the e-commerce sites was able to generate $2K to $4K in sales per week using push notifications. Install PushEngage on the Shopify store and start engaging users.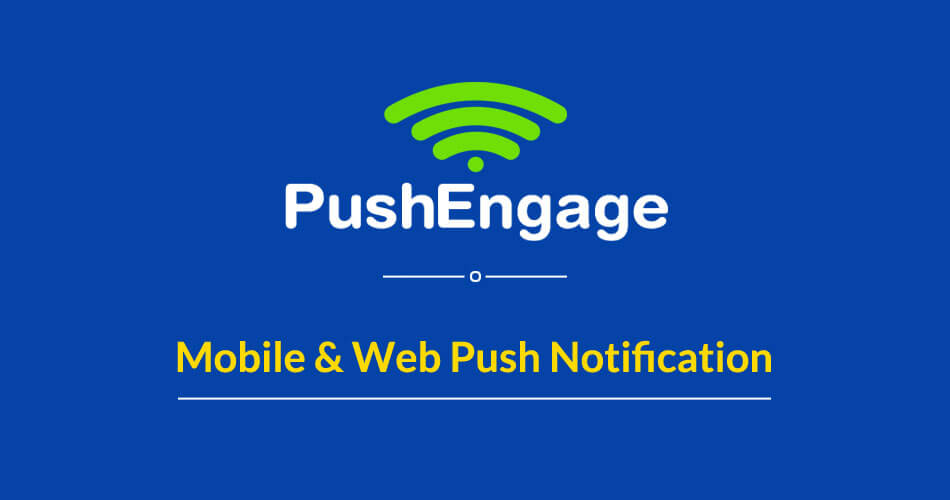 Once the customer makes adds the product to the cart, you can show relevant products to the customer. This is an easy way to increase cart value.

You can cross-sell as well as upsell products using the Cross-Sell Recommend Products Shopify app. It offers an easy way to showcase recommended products. You can even show the recommended products through pop up.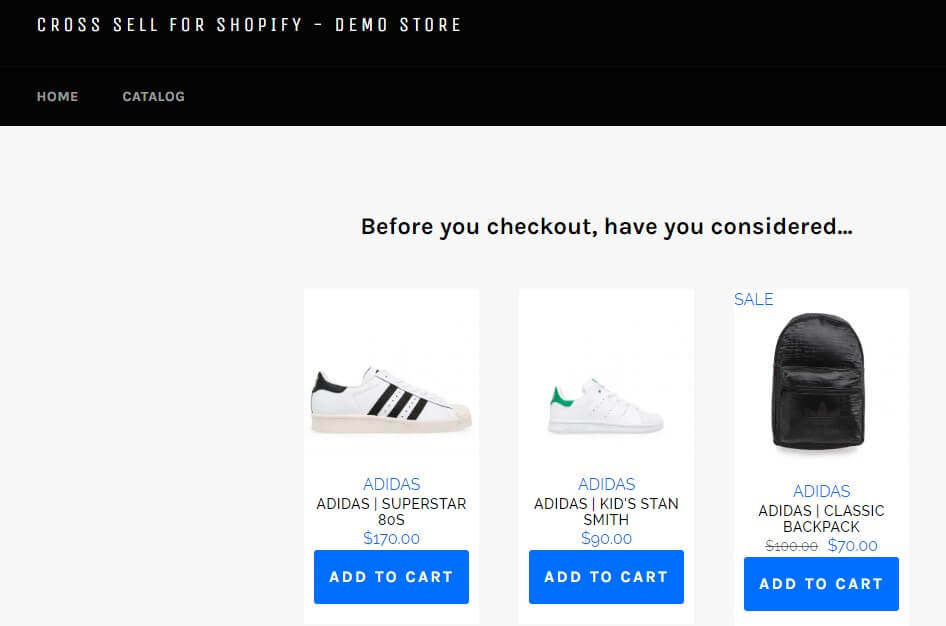 One of the most crucial aspects of every business is proper taxation. Every country has a different tax structure. In India, there is a single tax GST. Calculating tax on every product is very tough.

Use the GST Invoice India Shopify app to automatically create and calculate the GST invoice with your brand logo. It also allows you to create sales reports to file tax returns.

Get started with $9.90/month with a 7-day free trial.
How would you send the product to your customers? You will need a logistic company for that. There are logistics companies across the globe. With the increase in e-commerce business on Shopify, many logistic companies have integrated with Shopify.

You can use the Indian Logistics Services Shopify app which offers logistic support from multiple vendors. You can easily book packages, print the slip, track order and many more.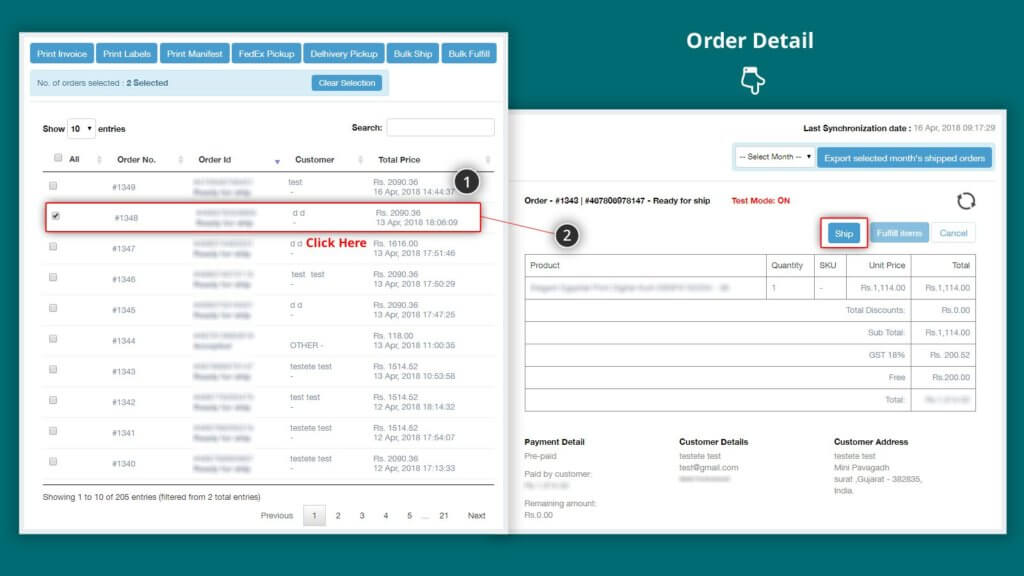 It's just $9.99/month and offers a 7-day free trial.
Reward your customers with loyalty points. This helps to retain customers and increase brand loyalty. You don't have to recreate the wheel. There are Shopify apps that can help you to create a loyalty program.

Use the Smile: Rewards & Loyalty Shopify app for creating loyalty programs. It offers three easy to start program –
Loyalty points program
Referral program
VIP program

Smile also offers a free plan. So get started now.
Offer assistance to the shopper through live chat. Interact with customers and help them to make the purchase.

You can use the Tidio Live Chat Shopify app to solve customer queries instantly. It also offers bot and marketing automation. Using bots you can cover almost 43% of the general query of the customer and increase customer satisfaction.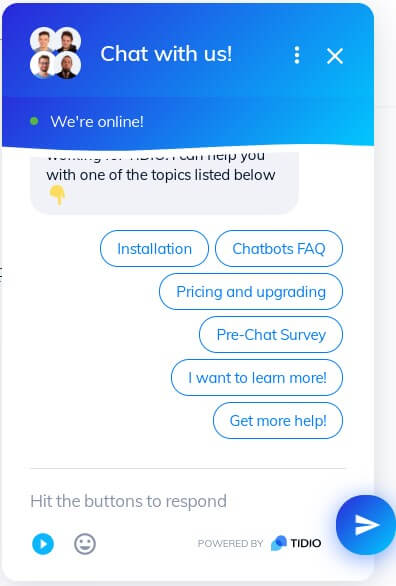 Tidio offers a free plan as well as a paid plan.
For any e-commerce website, SEO (Search Engine Optimization) is very important. SEO helps to improve keyword ranking and increase free organic traffic.

Using the SEO Manager Shopify app to optimize your website for SEO. In this single tool, you can manage keywords, google analytics, search console and more. It also helps to create structured data for easy ranking on Google search. You can also manage the broken links and backlink profile.

It costs $20/month with 7 days of a free trial.
In e-commerce websites, a good quality image is very critical for conversion optimization. However, we also need to ensure that the image is optimized, otherwise, it will impact the page speed. Decrease page speed will have a -ve impact on the website performance.

With the Image Optimizer Shopify app, you can easily reduce the image size without impacting the quality of the image. It allows you to compress the images, automatically set the alt text for the search engine. It can also rename the image file name with keyword-rich text for better raking of the image in search engines.

Their plan starts from $5/month. Depending upon the number of images to be optimized you can go to higher plans.
In today's world, social media plays a big impact on conversion. People are always interacting with others on social media platforms. As an e-commerce brand, your store needs to have a strong presence on social media. You need to be active on social media doing regular updates and even promote your products.

Use the Outfy Shopify app to automate your social media activities. You can promote your products across all social media channels including Facebook, Twitter, Instagram and many more. It allows you to set your social activities in auto mode so that you never miss to promote your products on social media. It is also synced with your website. Any changes in your store will be reflected in your social media pages.

It costs 2.5 ¢ per post. You can scale as per your requirements.
One of the most important things for a customer to make the purchase on your website is Trust. Your website should look trustworthy to your customers.

Trust Badge Shopify app allows you to choose from 500+ trust badges for your store. It has both the basic badges along with coloured badges as well. You can easily drag and drop your badges anywhere on your website.

It has both free and premium plans to choose from.