Looking for a resource on how to sell digital downloads on WordPress?
You've already been through a lot like selecting the right platform, building your eCommerce site, creating products to sell, and working on your pricing model. But then you realize exactly how many different ways there are to sell digital products online.
There are a bunch of plugins that help you sell digital downloads on WordPress.
But how do you choose the right plugin to start selling? Is the plugin free? Do you get all the features you need or do you have to buy other plugins later on to actually start selling?
The most confusing part is…
Is the plugin that you're looking at even meant for digital downloads? Or is it a general store plugin that's mostly meant for selling physical goods and you're stuck with a ton of unnecessary settings that you don't even need?
Don't worry. In this article, we're going to show you step by step how to sell digital downloads on WordPress. The best part? You can complete the setup in 10 minutes or less!
Let's dive in.
Step #1: Selecting the Right Plugin
The most popular eCommerce plugin on WordPress is WooCommerce. Hands down, if you're selling physical goods, you should use WooCommerce. But you're not selling physical goods.
This article is all about how to sell digital goods on WordPress. For digital products, there's no better eCommerce plugin than Easy Digital Downloads.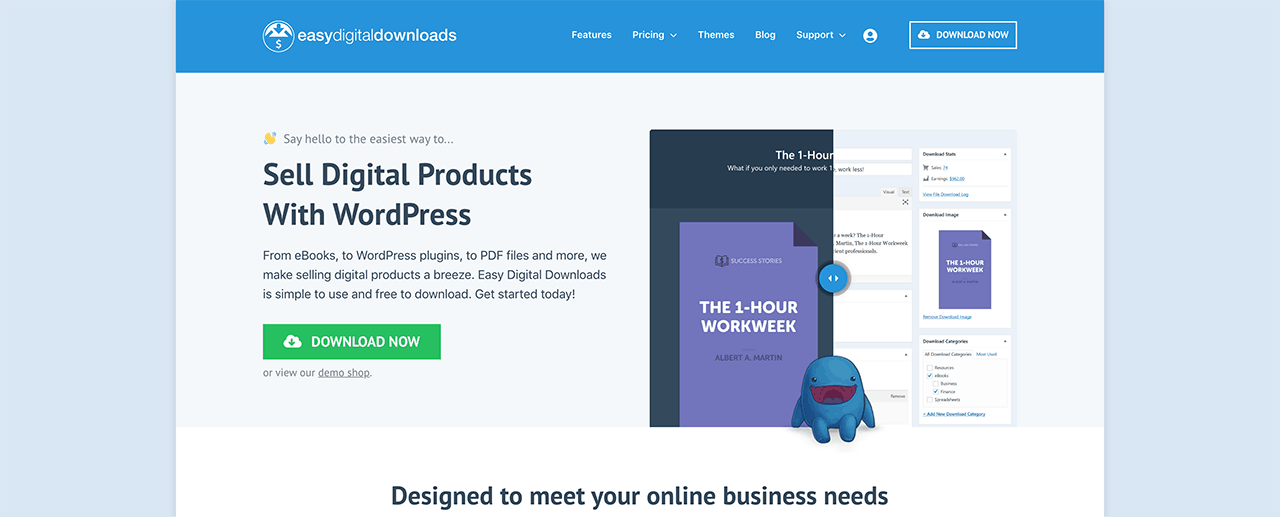 Easy Digital Downloads focuses entirely on selling digital products. So, you don't have to deal with unnecessary options and UIs you get on WooCommerce. It's super easy to set up an online store using Easy Digital Downloads and you can use the plugin to sell any digital product including:
Software
eBooks and PDFs
Documents
Videos
Audio and music files
Photography, graphic designs, and digital art
And practically any other type of media file under the sun. You also get a ton of cool features such as:
Multiple payment gateway integrations
A software license creator for licensing models such as plugins and games
Recurring payments for subscription model businesses
Multi-vendor platforms for marketplace sites
Email marketing integrations to grow faster
Custom deliverables for freelancers
Commissions for affiliates and marketplace vendors
Reviews for your products
Custom wallet for your customers
Instant product comparison tables
Product showcases
And more. You can check out their full list of features and how easy it is to use these features in our review of Easy Digital Downloads.
Step #2: Setting Up Easy Digital Downloads
Now that we know a little bit about why you would want to use Easy Digital Downloads, it's time to check out how to set up the plugin. First, go ahead and install the plugin. If you're not sure how to do that, check out this article on how to install WordPress plugins.
Then, head over to your Easy Digital Downloads dashboard and head over to License Keys, and click on Manage Sites: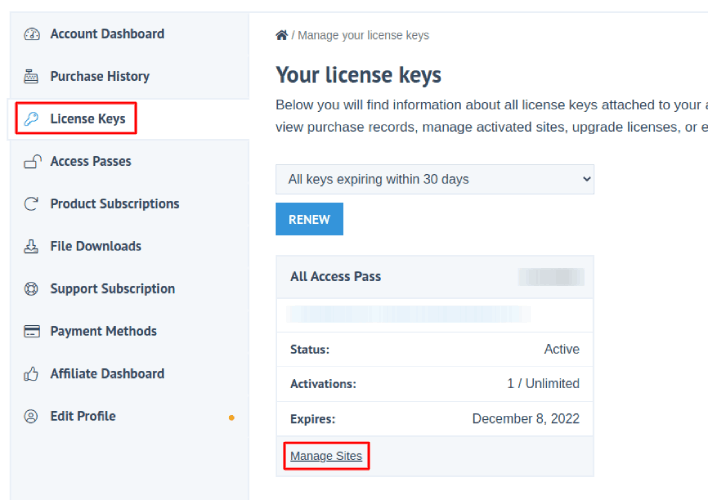 And add your site to the dashboard: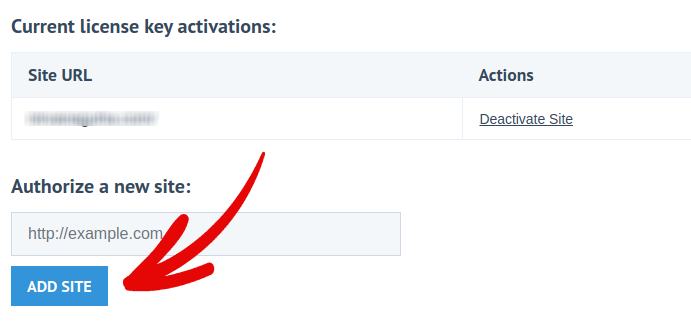 After that, all you have to do is set up your payment processor. Head back to your WordPress dashboard. You should see a new section in your WordPress dashboard called Downloads.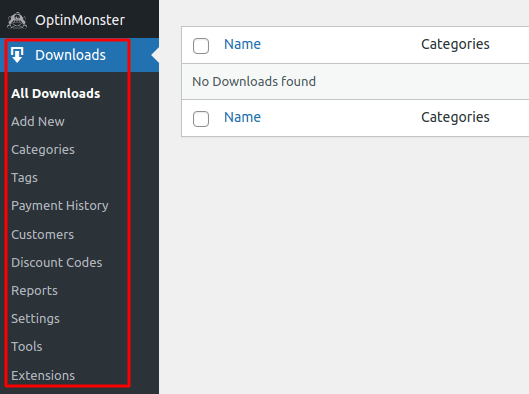 Click on Downloads » Settings and then click on the Payment Gateways tab to choose and set up your payment gateway.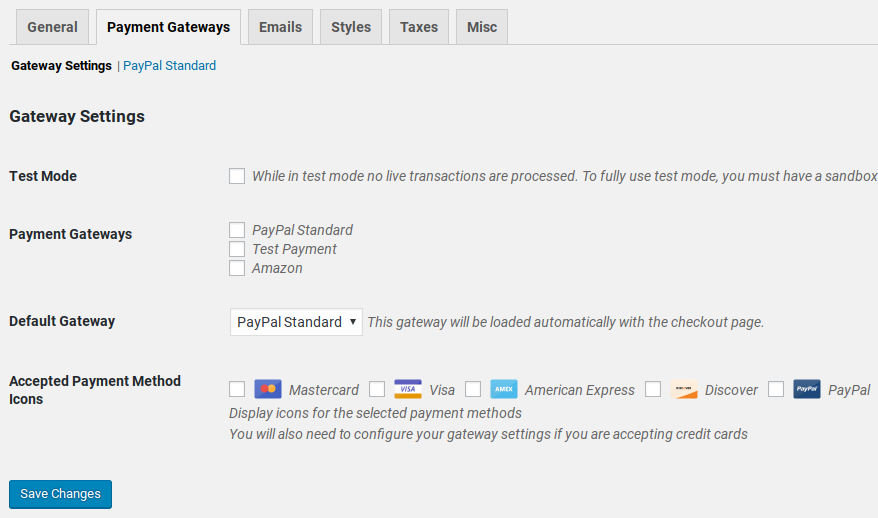 And you're all set up!
Step #3: Adding Digital Products to Your Store
Now that your store is ready, it's time to start adding digital products to your store.
By default, Easy Digital Downloads has created and set up pages for your eCommerce store. The primary checkout page, success page, failed transaction page, and purchase history page is pre-defined. So, you're ready to start uploading your products to your store.
Go to Downloads » Add New: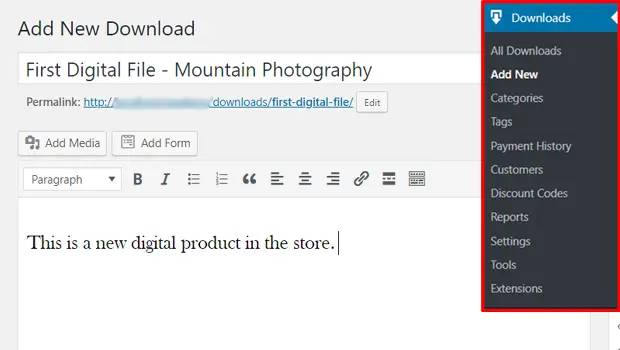 Give your product a title and a description to get started. Then you're good and ready, scroll down to the Download Prices section to set the price for your product. Then, upload the file for your product: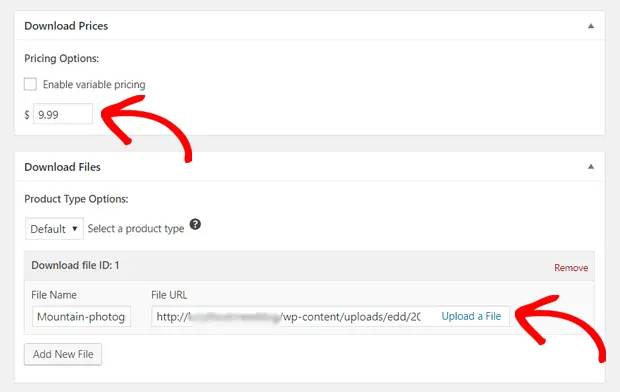 Next, you'll want to upload a nice featured image for your product. This is the image that goes up on your product listings. So, make this count by uploading a super attractive design.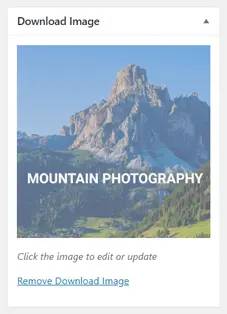 Then, scroll up to Download Settings and review the download options. If you're selling a limited edition product, you can set a limit on the product downloads. If not, go with the default options: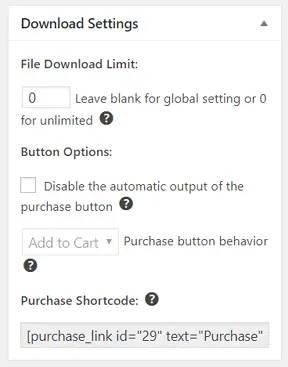 Finally, add any product category or tag that's appropriate for your product: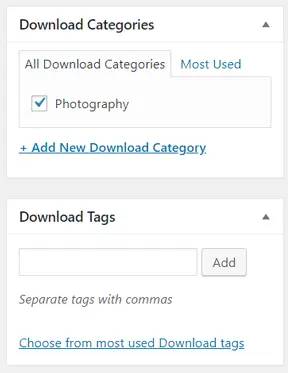 That's it! Go ahead and click on Publish to publish your very first digital product.
Here's what your product page will look like without any customization at all: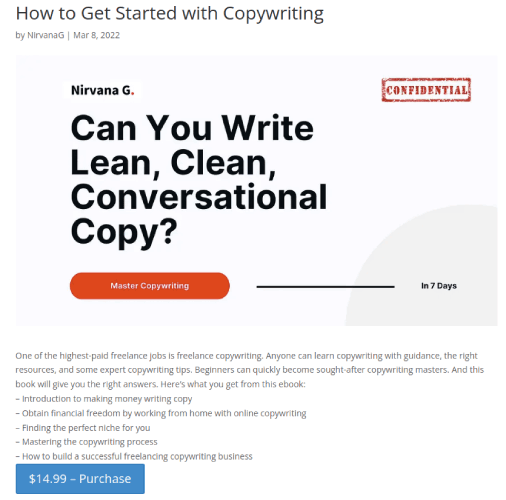 Go ahead and customize your page now.
How to Sell Digital Downloads on WordPress Faster
Now that your product is up, it's time to grow your sales fast.
A great way to increase your sales is to create automated push notification campaigns. Push notifications can be a really great tool to increase repeat traffic, engagement, and sales on your site. If you're new to push notification campaigns, check out these incredible resources that will help you grow much faster:
We recommend getting started with PushEngage for your push notification campaigns. PushEngage is the #1 push notification software in the world. So, your campaigns will be in safe hands and you can get super creative with your push notifications. Like this one: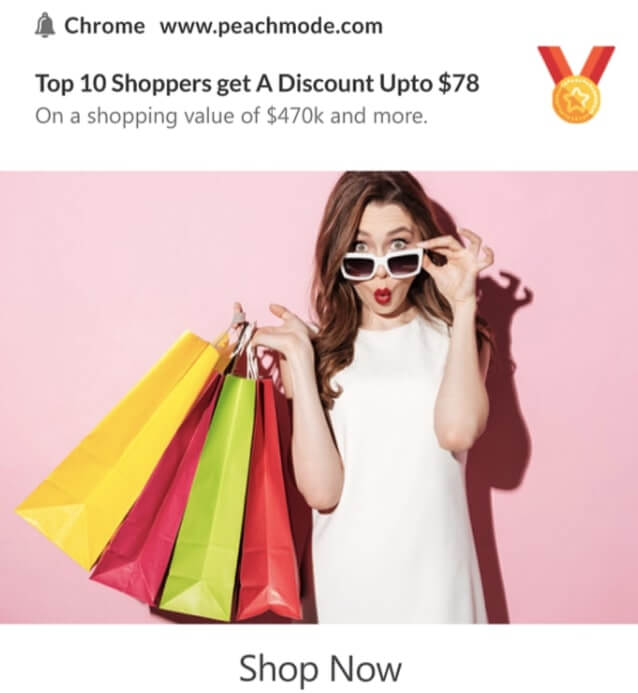 If you're serious about growing your business, you should invest in PushEngage.