Looking for the best Schema plugin for WordPress in 2023?
Schema markup can help you improve the clickthrough rate on your content. It also helps search engines like Google understand your content better. But what Schema plugin should you use? Is it really worth getting a Schema plugin?
Do you have to know code to implement Schema?
In this article, we're going to look at the best Schema plugins for WordPress. We'll even give you our favorite pick right at the end.
Sounds good? Let's dive in.
What Exactly is Schema Markup?
Have you heard the old marketing adage, "Content is King"?
The reality is that even if your content is top-notch, you still need to help search engines understand that content. And that's where Schema markup can be super useful.
Schema markup is structured data written in JSON-LD or Microdata format. Schema helps your website communicate with search engines using invisible code to clearly label your pages and posts. Schema labels tell search engines exactly what your content is about, and when to show it to users.
Search engines will also use Schema to create rich snippets in their search results page like this one: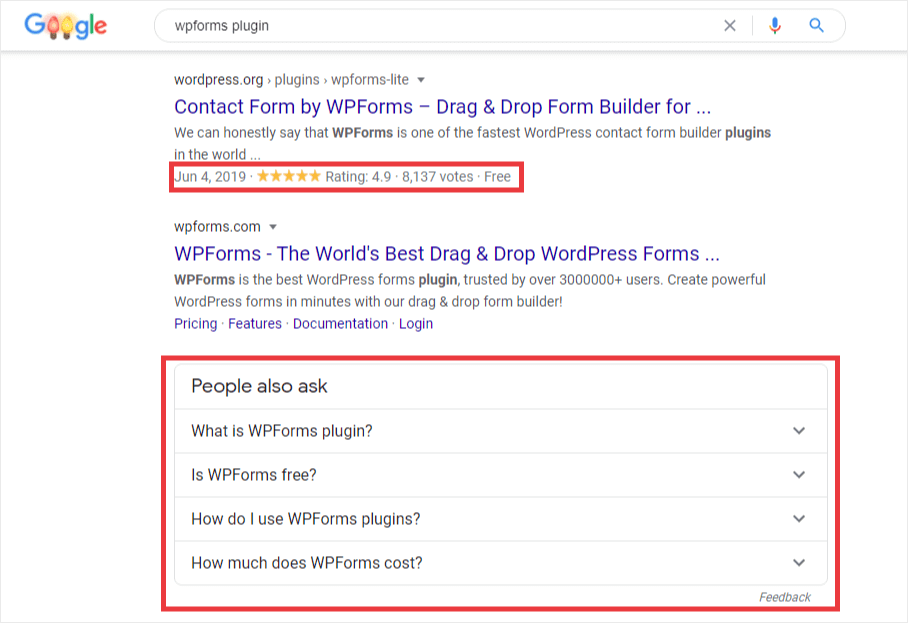 So, essentially, Schema will help your content stand out from the rest of the search results. This means more clicks on your content and more traffic to your site. But if you look up ways to add markup to your WordPress blog, chances are that you'll see coding snippets to add to your site.
A Schema plugin for WordPress can help you create rich snippets for your content without having write any actual code.
NOTE: Adding Schema markup doesn't guarantee that you'll get rich snippets on your site. But it's always better to add Schema purely to help search engines understand your content.
Why Should You Use the Best Schema Plugin for WordPress?
Why do you need the best Schema plugin for WordPress? Wouldn't any old Schema plugin do?
Technically, yes. You CAN use any SEO Schema plugin to add Schema to your site. But there are a few things to consider:
Do you have to understand Schema in order to use the plugin effectively?
How easy to use is the plugin? The last thing you want to do is add another task to your to-do list while managing a content calendar.
Do you have to manually tag elements on your site to implement Schema? Or does the plugin take care of it automatically?
Does the plugin add any code bloat and slow down your site? Slow site = higher bounce rate. So, rich snippets become meaningless if your site takes too long to load.
The point of using any plugin at all is to reduce the turnaround time and effort with the technical aspects of content management.
You want to use the best Schema plugin so that you have time to grow your traffic, engagement, and conversions instead of working on adding code to your site. Especially if you consider that adding Schema won't automatically guarantee better rankings or higher click rates on the search results.
Best Schema Plugin for WordPress
Now that we understand what Schema is and why you need to install the best Schema plugin for your WordPress site, let's explore a few options. If you read all the way to the end, we'll give you our favorite plugin.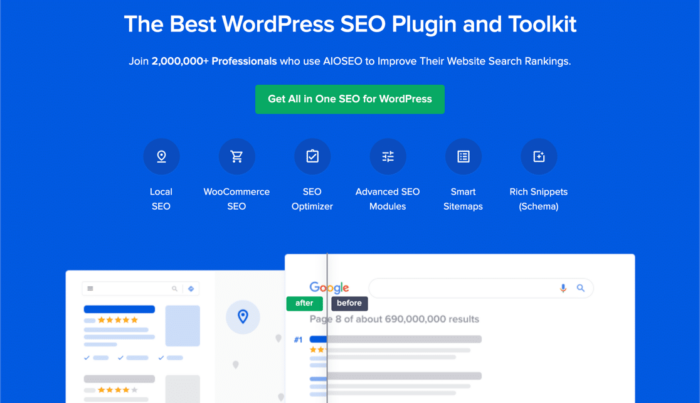 All in One SEO (AIOSEO) is one of the most acclaimed SEO plugins in the WordPress community. The original version was completely revamped to add a ton of new features and addons. So, if you used AIOSEO in the past you need to check out the plugin once again.
Not only does AIOSEO have SEO features powerful enough to implement the latest SEO best practices, but you also get advanced SEO settings to resolve specific SEO issues straight out of the box. This includes:
Local SEO modules for small businesses with a local audience
WooCommerce SEO for online stores
An SEO optimizer inside your WordPress editor
Smart Sitemaps for instant indexing on Search Engines
A Schema plugin to get your content to rank in the Rich Snippets
And a lot more!
In short: All in One SEO enables you to properly set up WordPress SEO without ever having to hire an expert. And if the 3+ million customers of All in One SEO are to be believed (us included), AIOSEO is a fantastic Search Engine Optimization software for every SEO requirement.
It's perfect for bloggers and small business owners because it helps you take care of SEO without having to hire a professional. Check out our All in One SEO review for a closer look at all the features.
Remember: You can only integrate the Google Search Console with All in One SEO. If you need more detailed website analytics, you should consider installing the MonsterInsights plugin to install Google Analytics to your WordPress site.
It's easy to set up Schema Markup settings for each content type.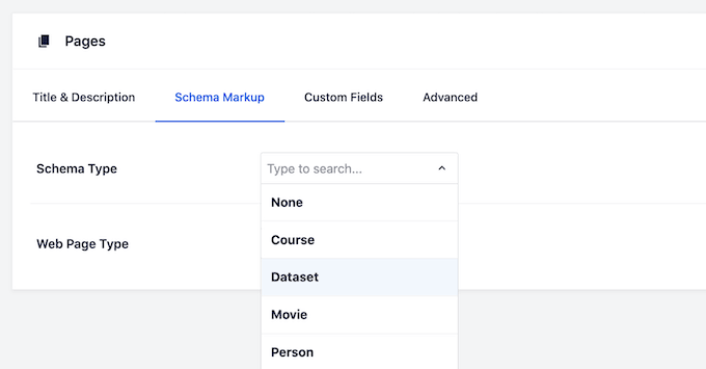 The plugin itself is super lightweight and doesn't slow down your site. And the Schema markup is added automatically to your content without any manual tagging.
Get started with All in One SEO today!

Schema Pro comes with 20+ Schema markup types and you can add all these markup types to your site without writing a single line of code. It's also one of the best Schema plugins for WordPress. You don't have to add any code manually. The plugin will automatically generate the code for you.
Schema Pro even maps organizational data such as page title, featured image, author, and data. You can simply edit these defaults to suit your content, and Schema Pro will add error-free code across your website.
If you want to create Custom Schema for your custom post types, you can do that as well! Of course, you'll need to learn JSON-LD to create custom code, but you have the option just in case you have in-house developers.
The plugin also integrates with the Google Structured Data Testing Tool to test your Schema and check if you're likely to get a rich snippet. Schema Pro is a paid plugin, but it's well worth the money it charges.
Get started with Schema Pro today!

WP Tasty Recipes is a super niche WordPress plugin for food bloggers. It's trusted by some of the top food bloggers in the world. You can directly add recipe Schema into your posts without coding. But that's not all you get from the plugin.
You can also create awesome looking roundup posts, automatically add affiliate links by keywords to maximize affiliate income, and create pins to share your content on Pinterest.
The WP Tasty Recipes plugin allows you to easily add recipe schema in WordPress, without any coding. Simply add the Tasty Recipe block to your post and fill out all of the recipe card fields in the recipe block.
It includes fields for recipe description, ingredients, cooking time, star ratings, nutrition information, recipe image, recipe yield, instructions, and more. Each of these fields is connected to the corresponding recipe schema.
Get started with WP Tasty Recipes today.

The WordPress Review plugin is another super specific WordPress Schema plugin. It's meant specifically for customer reviews. If you're running a service or a product, you already know how important customer reviews are. And if you can showcase your reviews on search results, it's going to bring even more business.
The WordPress Review plugin can add the schema that search engines need to correctly identify your customer reviews, and include them in rich snippets. You can use this plugin to create both single and multi-criteria reviews.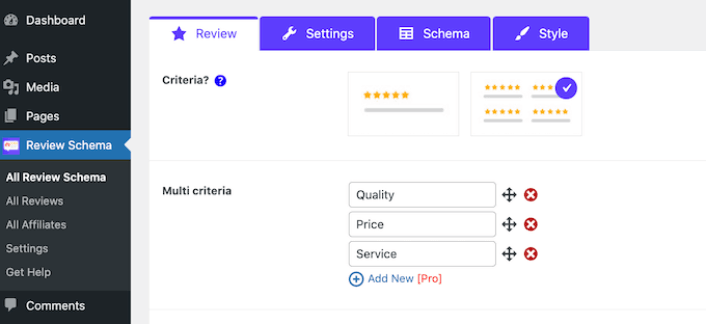 The plugin can also generate rating schema and markup for your WooCommerce products, which makes it a great choice for any WooCommerce user.
Get started with WordPress Review today.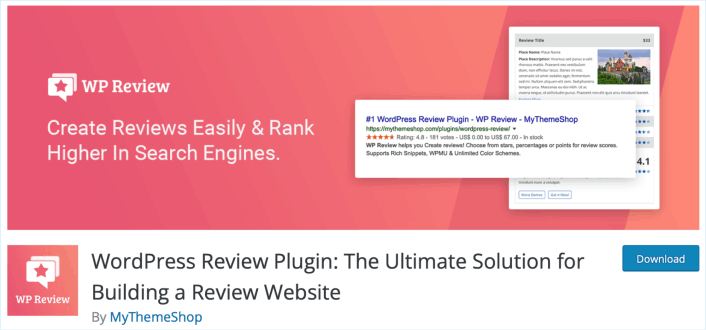 WP Review is another review Schema plugin. Of course, you can also add other Schema markup to your content, but the plugin is meant mostly for review sites. It's perfect if you're selling digital products.
This plugin adds 9 different schema types and allows you to show reviews in a structured box that features star, point, and percentage ratings. As long as you get a high rating, this can make your products stand out from the competition and should improve your click-through rates.
WP Review is a free plugin and it's one of the few free plugins that we can happily recommend. Even though it's not as powerful as the other options on this list, you can still use it effectively to promote your products and increase your clickthrough rates to your landing pages.
You can also apply review Schema to your testimonials page.
Get started with WP Review today!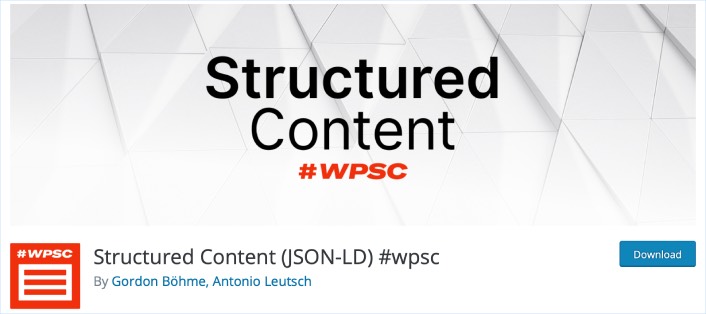 Structured Content adds 6 schema types including LocalBusiness, FAQPage, and Person. If you sell online courses, then there's a Course structured data type that will help search engines show your training in relevant search results.
If you run a job board in WordPress, then we recommend looking at the plugin's JobPosting schema as this can help your job listings appear in Google's job search results.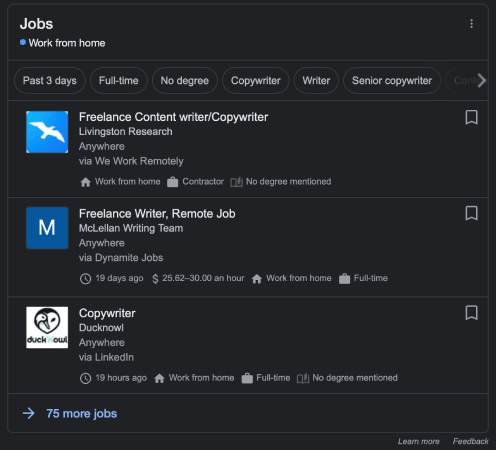 WPSC comes with its own Gutenberg blocks to help you add Schema to your site.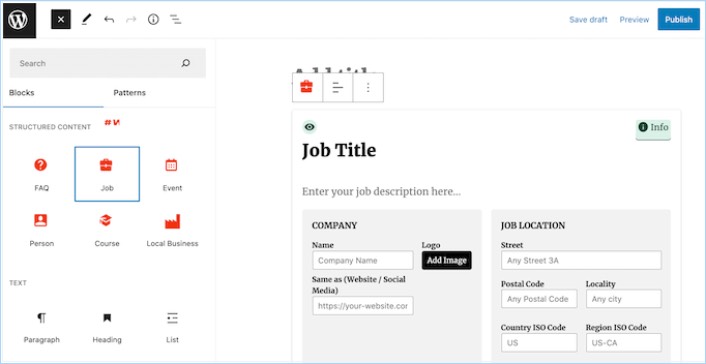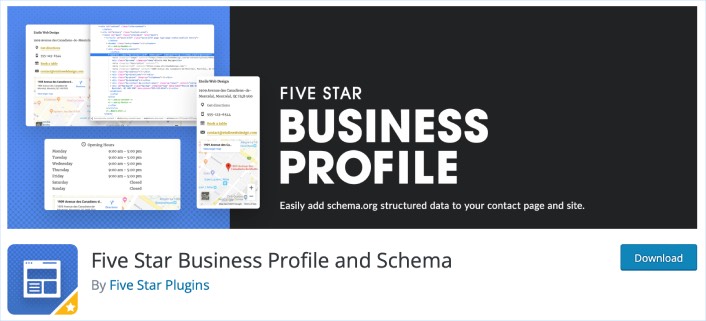 Five Star Business Profile and Schema is also one of the best Schema plugins for WordPress. You get a lot of different ways to customize organizational Schema. It's great for your Google Business listings.
If you accept appointments and bookings or own a physical store, then this will help customers contact you. In fact, if you have multiple locations then Five Star Business Profile and Schema will automatically add a dropdown menu so customers can choose between the different locations.
You can also insert the contact card anywhere on your site using their Gutenberg block or a shortcode.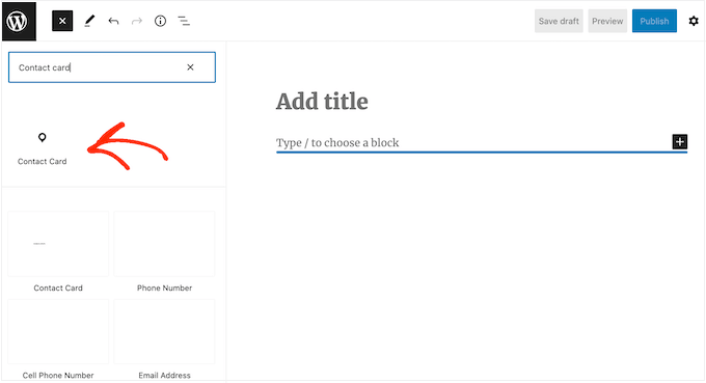 Each schema and rich results type comes with the corresponding fields and properties. Simply fill in the default values that you want to use and the plugin will handle the rest.
Get started with Five Star Business Profile and Schema.
Which One's the Best Schema Plugin for WordPress?
Our top recommendation is to use All-in-One SEO to optimize your website content.
The right tools can help you with getting repeat traffic, engagement, and sales. For that, we also recommend using push notifications. Push notifications can be a powerful marketing tool for growing businesses. Not convinced? Check out these epic resources:
We recommend using PushEngage to create your push notification campaigns. PushEngage is the #1 push notification software in the world. So, if you haven't already, get started with PushEngage today!