Hello, Engagelings.
Exciting news: we're launching a new feature called the Subscription Management Widget.
Why? Because of you!
That's right, we're making the user experience (a.k.a.: your experience) much better. You can now offer a simple way for your subscribers to manage:
Whether they want to receive notifications from you
The types of notifications they're interested in
We've also made it super easy to display the Subscription Management Widget on PushEngage. We're super proud of this cool new feature and we think that you'll love it. And it's a major update, so there's a LOT more to unpack.
Let's dive in.
Why Use a Subscription Management Widget
One of the biggest problems with push notification software is that it's super difficult for you to get permission to send specific types of notifications from your subscribers. As a result, there's a real risk of sending too many push notifications or sending irrelevant messages.
The same problem exists with email marketing. But at least, with email marketing software, you can create custom links to add subscribers to a specific email list segment. With push notifications, this feature simply isn't available.
Well… it wasn't. Until now.
We just built the solution to a massive problem that no one else is even trying to address!
The Subscription Management Widget democratizes your push notification subscription list. Your visitors can now choose what kind of notifications they want to receive. Your subscribers will love you for listening to what they want and you can make WAY more money by sending targeted and highly relevant push notifications.
And you can reduce your support tickets from unhappy subscribers trying to unsubscribe from push notifications.
Get Started With the Subscription Management Widget Easily
To get started, head over to your PushEngage dashboard and go to Design » Widgets and enable the Subscription Management Widget:

Click the Edit Widget button to customize your widget. Start by customising the look and feel of your widget to match your brand's design language under Look and Design: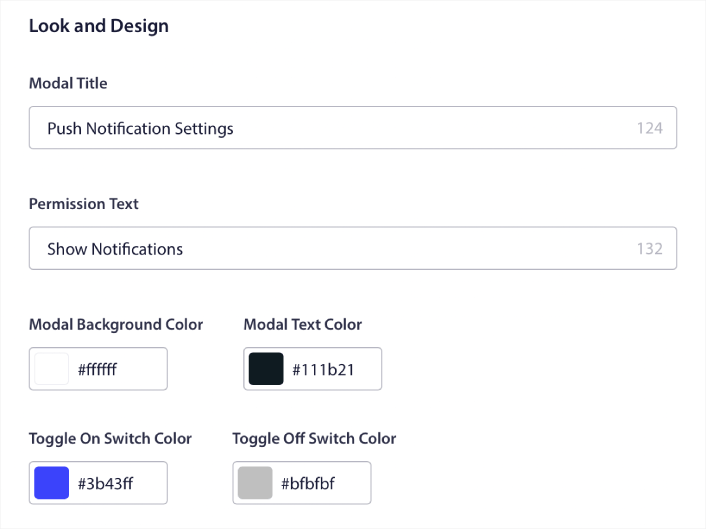 You can create a completely custom popup modal that sticks around even when your visitors don't subscribe from your default popup modal. If the sizing of the popup trigger button feels off to you, you can customise that as well under Trigger Button:
Select Where to Show the Subscription Management Widget
And the coolest bit is that you can also select specific pages to display the widget under Trigger Button Display Rules:

By default, the button will be shown across all pages. But you can create custom targeting rules to show specific versions of the widget by targeting specific:
Locations:

Devices: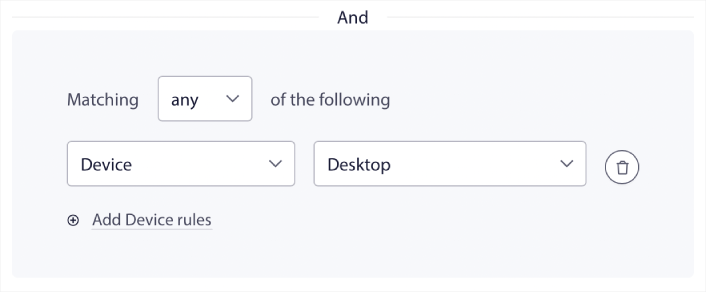 And URLs on your site: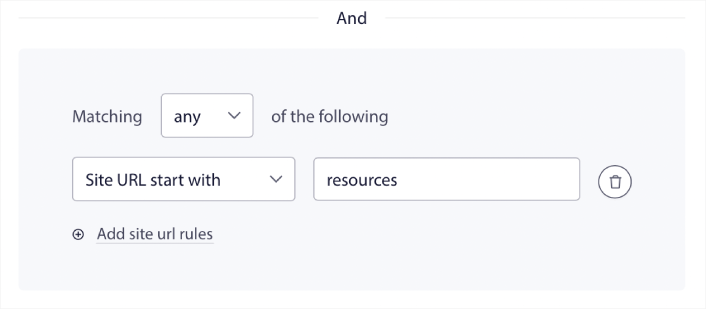 Easy Unsubscribe Options
You can also give your subscribers an easy way to unsubscribe from your push notifications under Unsubscribe Option: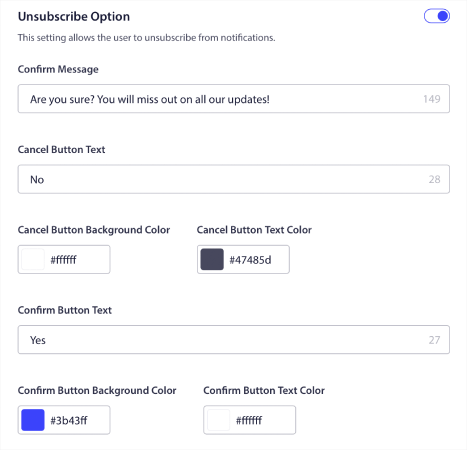 Again, you can fully customize the look and feel of the design along with the messaging to suit your brand guidelines. Any visitor that unsubscribes from your push notifications can also re-subscribe using the subscription management widget.
Allow Subscribers to Set Push Notification Preferences
To take things to the next level, you can also allow your subscribers to select what types of notifications they want to receive under Segment Preferences: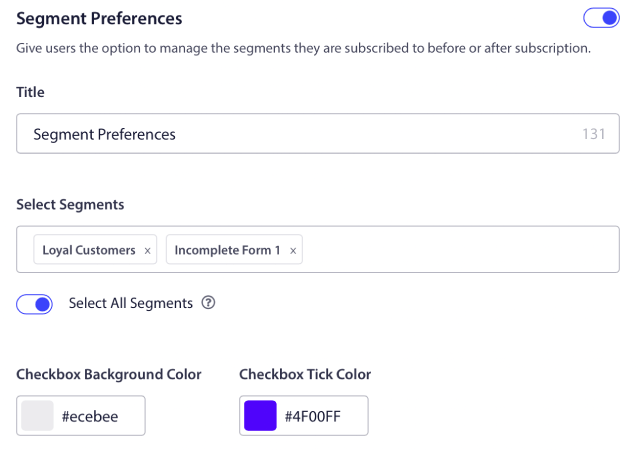 If you enable Select All Segments, then your subscribers will get automatically added to all the selected segments by default: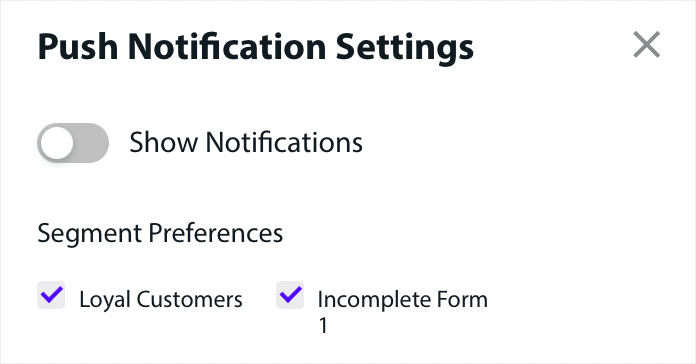 This is an incredibly powerful feature for news sites and blog sites.
Ask for Permission to Send Personalized Push Notifications
If you're running a eCommerce push notifications on your site, a lot of those are going to be triggered push notifications. This includes:
And even custom triggered push notification campaigns.
With our new Subscription Management Widget, you can now allow your subscribers to choose if they want to see personalised notifications: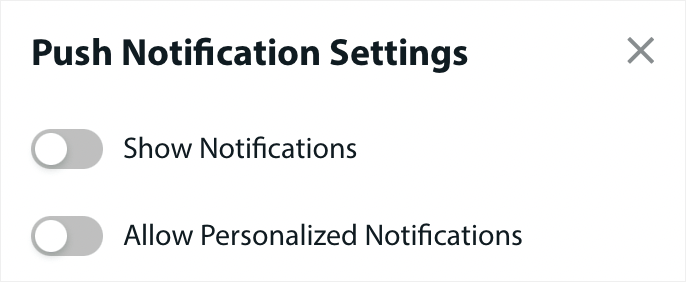 Just enable the option under Personalized Notification Settings:

What Else?
We know that growing a business is hard work. At PushEngage, we're always looking to improve our product and your experience. We launched this new feature to help you get even more value out of your PushEngage subscription.
Thank you so much for reading this announcement.
If you have any questions, our Customer Success team is here to help. Just start a conversation on Live Chat or check out our contact page.
And thank you for using PushEngage. Whether you're using the free version or the Enterprise version, you're just as important to us. The subscription management widget is meant to help you succeed and we wish you all the very best.
Let us know your thought in the comments below and if you haven't already, get started with PushEngage today!