Magento is a stand-alone eCommerce platform that is empowered with features useful for small to medium-sized enterprises. The default features are quite effective, whereas, for a distinct feature, you may need to install extensions for them. You can choose from a plethora of plug-ins that define your business goals.
List of must-have Magento plug-ins for your eCommerce store.
The default checkout page of your online store may not suffice the need of your business. You may want to add more fields, remove the unnecessary ones, or replace the existing ones with more interactive options. Doing so can be a daunting experience if you do not how to code. The Custom Checkout Fieldsextension can help you modify checkout options with a few clicks. This plug-in comes with as many as twelve field types for collecting a variety of data from customers. Some of the prominent features include:
Create additional fields on the checkout page
Add extra field to any of the checkout steps specifically
Try 12 different field types
Add a tooltip to every field you add
Show or Hide fields if a specific product is added to cart
Enable field validation for collecting relevant data
Enable order attributes' display in invoice email and PDF
Confine extra fields to specific Store views & Customer Groups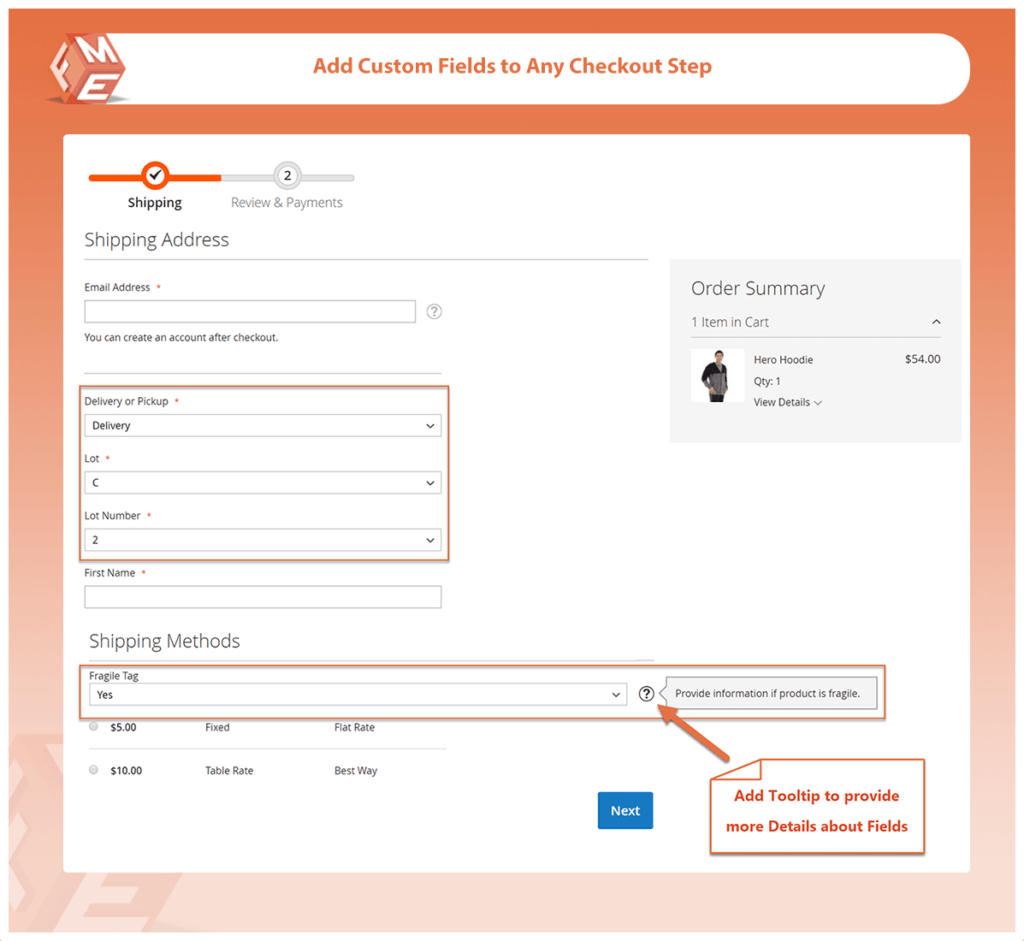 Keeping customers engaged is crucial to every online business. The best way to re-engage customers is through web push notification. With the PushEngage Magento Extension, you can set up push notification on your website. In Push Notifications, customers can subscribe without giving any personal details and this increases your subscription rate as well. Many e-commerce websites are based on the Magento platform. With the extension, you can now use push notification on the e-commerce site.
Some of the top features to increase repeat traffic and conversion using push notifications are:
Segment your subscribers for better targeting
Choose from up to 7 different types of push notification opt-in
Create trigger campaigns based on customer action
Automated cart abandonment campaign to recover lost sales
Personalized push notification for higher engagement
Send auto alert on price drop and inventory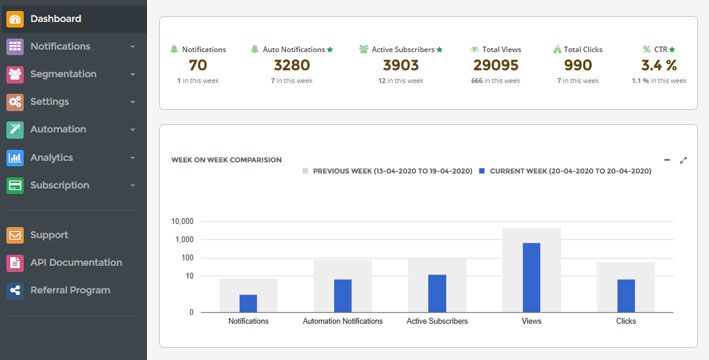 Losing local customers because of using a global currency can be devastating for your business. Magento 2 Currency Switcher extension is developed to localize your store by transforming product prices to local currencies. Install and configure this application, and it will start recognizing users' locations by their IP addresses so that the prices can be shown in the currency they use and are familiar with.
You can assign a preferred currency specifically for users of a region or country. It is a must-have Magento plugin for any eCommerce store that is aiming to reach out to audiences from multiple regions. The features include:
Auto-display product prices in local currency
Assign a currency for each country
Configure price round off after the foreign exchange
The extension uses the latest foreign exchange rates
Control currency change by User Agents such as Google
Powered by MaxMind GEO IP database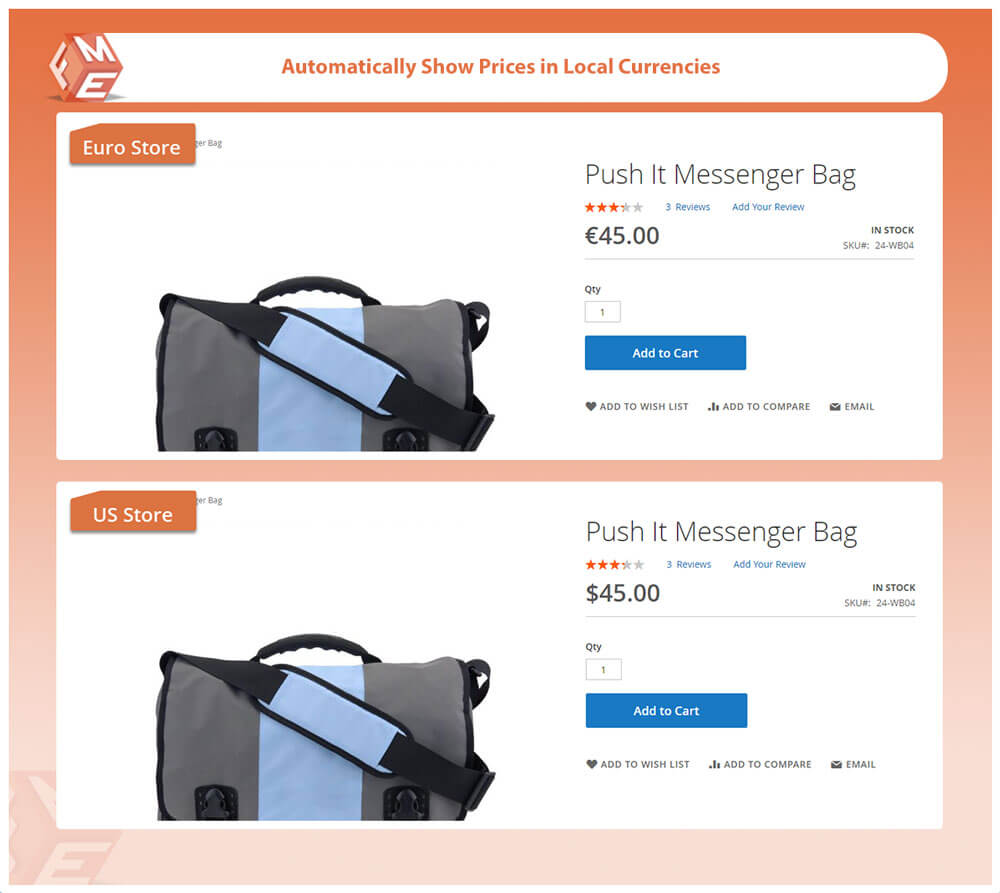 Compliance with GDPR is a must for every website as it applies to every business that collects, processes, and manages data of users from European countries despite its country origin. The implementation of GDPR is making websites take various measures to ensure they comply with data protection laws.
With Magento 2 GDPR Compliance, the extension helps you keep a check on the data you collect and store. For example, you can ask users about their consent in acquiring and saving their details. You can avail the following features after installing the plugin.
Manage Data Access and removal
Tracking user consent
Allow customer to get a copy of data or request deletion
Changes reported to the privacy policy
API for retrieving and removing data acquired by third-party apps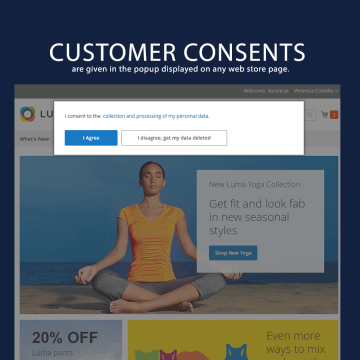 Online buyers are often in a hurry to get their orders, whereas the wholesalers are much eager to get their orders as fast as possible. The wholesalers have to look forward to many things in their business that is why they want a system when they can place orders with a few clicks rather than starting their research from the scratch and dealing with the complex user experience.
The Wholesale Fast Order extension for Magento 2 is a purpose-built tool that streamlines the entire process of placing an order to ensure the fastest and reliable shopping experience. The plug-in includes a separate order form to allow fast product search. With auto-product suggestions and auto-completion of fields, the customers can place orders within no time. They are not required to wait for the pages to load and go through the entire process of adding products to cart one by one. The following are some of the features worth mentioning here.
Add a separate Fast Order Page
Ensure fast product search plus auto-suggestions
Include any product type to fast order
Users can import products in a CSV file
Multiple Products addition to Cart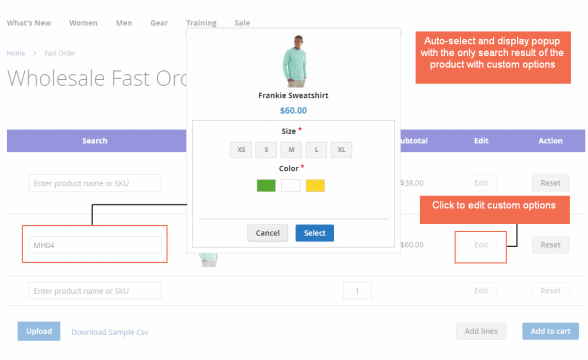 Every eCommerce store needs a marketing strategy for maximizing its sales and return on investment. Asking your customers to refer a friend is one of the effective and powerful strategies that you can apply to your Magento store. With Magento 2 Refer a friendextension, you can implement such a strategy along with rewards for your customers as well as the friends they refer to. In pursuit of getting discounts and rewards, the users visit your online store and make the purchases. The plug-in is enriched with the following features:
Give rewards on customers referring friends
Rewards can be on user sign-up and shopping too
Share a fixed or percentage amount as a reward
Set targets to customers to refer friends
Customers get a referral link and see progress in My Account
Social Share Buttons help customers promote their referral links
Set an expiry period for rewards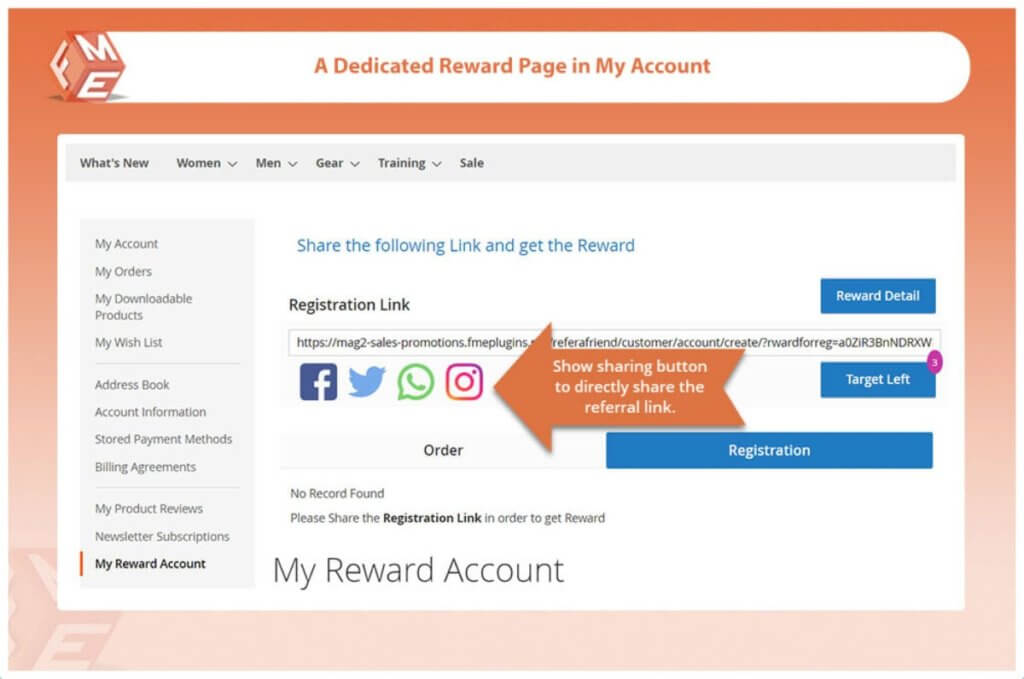 Exporting order is mandatory for a variety of reasons. First, it can help you scrutinize the order records offline and keep them as a backup. Secondly, it may help you utilize sales records if you are managing accounts in a separate application. extracting an order can be easier for you, but doing it regularly and in bulk may drain away a lot of your precious time. With Efficient Order Export extension, you create multiple profiles to automate order extraction. Set conditions for drawing out order data of specific products or customers. You can extract orders either in CSV or XML file format. With lots of added attraction, the plugin provides you with the following features.
Extract orders by attributes
Take out the newly placed orders only
Draw order details of specific customer groups
Save export files to servers for quick backup
Replace order statuses after export
Share order exports with peers via email
Skip child, parent, or items with zero price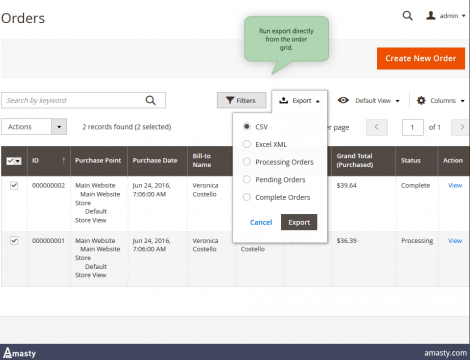 With Magento 2 Hide Price extension, you can optimize your pricing strategy by hiding product price & add to Cart button. Customize the Add to Cart button text and replace product price with a custom button. Moreover, you can hide prices from related products, up-sell & cross-sell.
Hide Product Price & Add to Cart Button
Hide Price of Cross-sells, Up-sells & Related Products
Replace with Text, Image, Link or A Quote Form
Hide by Customer Groups & Store Views
Create Multiple Call for Price Rules
Display Google Captcha Enabled Quote form in Popup
Option to Hide 'Add to Wishlist' & 'Add to Compare'
Exclude Products & Customers from Price Hide Rules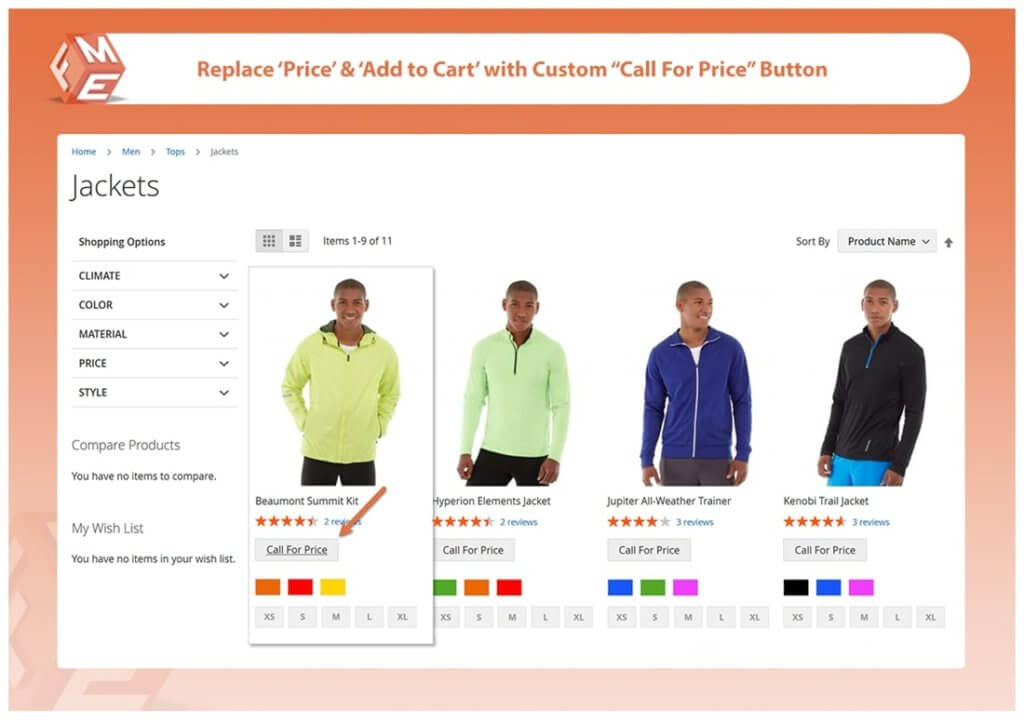 Diversify pricing strategies to meet customer demands is one of the best tactics to increase conversion rates. With Magento 2 customer-specific pricing extension, you can create multiple rules to display different prices to different customers. It's better to reward your loyal customers by offering a discounted price.
Set price per customer group
Option to Adjust Price Per Customer
Set Prices of Entire Catalog or Specific Products
Define Regular Vs Customer Pricing Priorities
Option to Increase or Offer Discount on Prices
Limit Min & Max Order Quantity
Add Different Discounts for Quantity Ranges
Show a Custom Message for Discounted Prices
Most of the time, visitors have product related questions before making a buying decision that needs to be addressed. So, to make it easy for customers to ask questions about your products, you need an inquiry form to the product page. Visitors can use the form to enquire about any specific product. With Magento 2 Product Inquiry extension, you can easily add a responsive inquiry popup to product pages. Get emails and manage customer inquiries in the admin panel.
Add 'Request for Quote' form to Products
Customers Can Upload Images with Forms
Approve, Disapprove or Delete Quote Requests
Users can access the Form with Footer link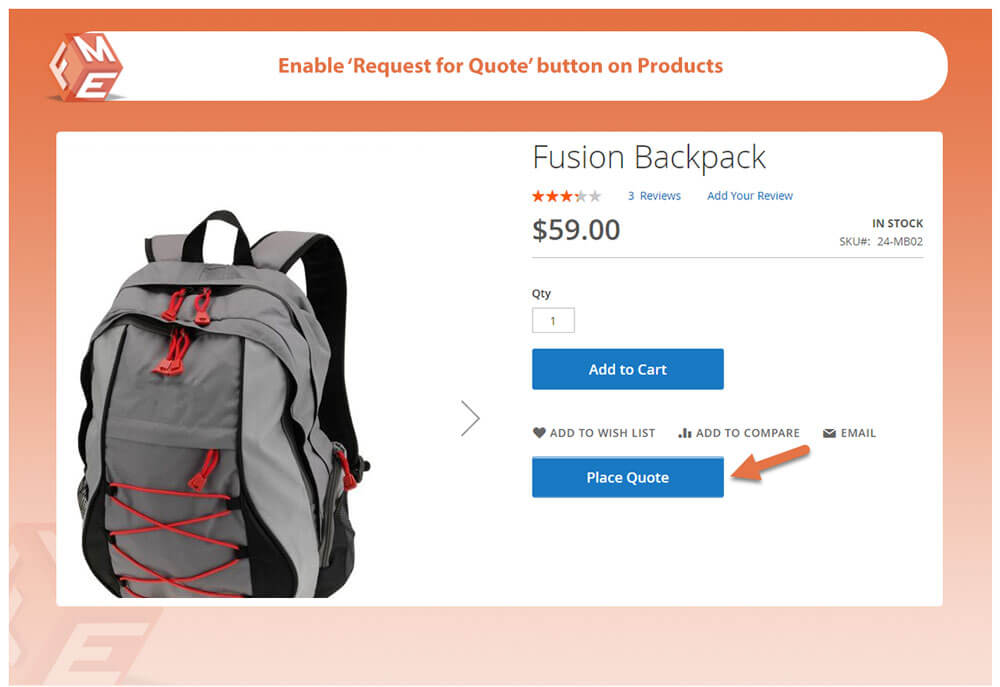 Final Words
The default checkout page of Magento includes many fields that you may not want the customers to answer. To have them removed or replaced with more compelling options, you can use Magento 2 Custom checkout fields extension, whereas, Magento 2 Currency Switcher can be a blessing for people managing a multi-regional store. have a look at other plug-ins in this list and you may want them for your online venture.