Is PushEngage worth it?
That's a tough question to answer because it's really hard to qualify what it means.
A much simpler way to look at the same question is whether PushEngage is worth the price. Can you get a good return on your investment from push notification campaigns? Can you make serious money from automated push notifications? What do you miss out on if you don't use PushEngage?
In simple terms: Does PushEngage offer enough value to justify the cost?
And in this article, we're going to answer all your questions.
So, let's just dive in!
What Is PushEngage?
PushEngage is the #1 push notification software in the world.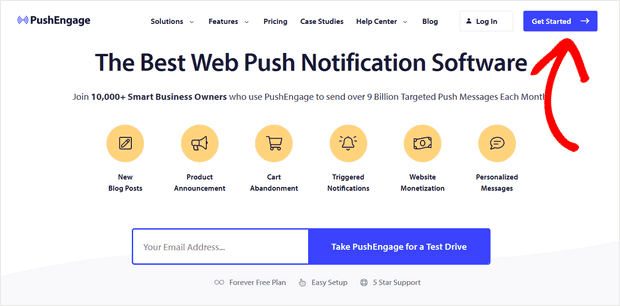 PushEngage helps you grow your website traffic and engagement on autopilot.
And if you're running an online store, PushEngage also helps you grow your sales by helping you create automated eCommerce push notifications.
You can get started for free, but if you're serious about growing your business, you should buy a paid plan.
Here's what you can get from a paid plan:
High-converting campaigns including Drip Autoresponders, Cart Abandonment Campaigns, Price Drop Alerts, and Inventory Alerts
Higher subscriber limits so that you can keep growing your push notification subscriber lists seamlessly
Higher sending limits so that you can send more push notifications across different campaigns as your business grows
More ways to target campaigns, including Customer Timezone Sending, Custom Triggered Campaigns, and Personalized Smart Tags
Goal tracking and advanced analytics to always keep improving the ROI on your push notifications
Split testing which allows you to test your copy, images, or display rules to see which converts the best
A Dedicated Success Manager to help you with Success Scripts, Behavior Automation, and Follow Up Campaigns
And these features are built to help small businesses grow. Take a look at our case studies and you'll know how all kinds of businesses have enjoyed a lot of success from PushEngage's push notifications.
You'll see that PushEngage is hands down the best bet if you want to build traffic, engagement, and sales for your business. And if you're on a budget, you can always get a little bit creative with your push notifications.
Now that you understand a little bit about us, let's dive into some of the benefits of PushEngage.
PushEngage Review: Benefits for Your Business
Let's get real for a second.
PushEngage has way too many powerful features for us to cover it all in one article. So, instead, let's talk about the benefits you can get for your business right now.
As we've already said, PushEngage can get you:
High-Converting Campaigns
Hyper-Specific Targeting
Goal Tacking
Advanced Analytics
Split Testing
And more. But let's take a closer look at what this means for your business.
#1. High-Converting Campaigns
One of the biggest benefits you get out of PushEngage is that you can create a whole host of different campaigns.
Sure, you can send out a single push notification like this one: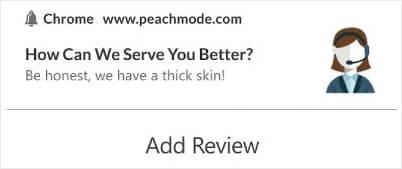 But that's not what makes PushEngage so powerful. With PushEngage, you can create triggered push notifications:

Triggered push notifications are notifications that get sent automatically when one of your subscribers takes some action. And the trigger can be literally anything you want it to be.
You can also send out a sequence of automated drip push notifications to achieve a specific objective such as a reminder:

Or a notification for onboarding users: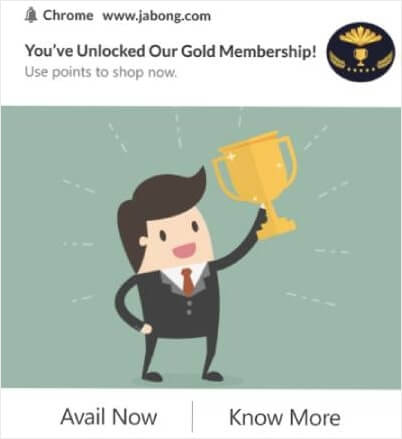 Or even a push notification to increase your email subscribers: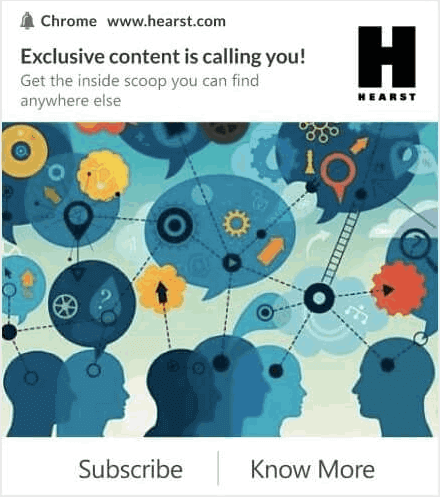 You can also create a browse abandonment campaign to re-engage website visitors who browsed your site and left without taking any action: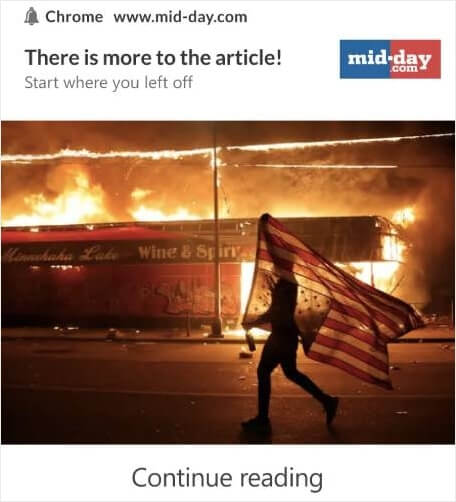 And if you're running an eCommerce site, you can create push notifications to recover abandoned carts: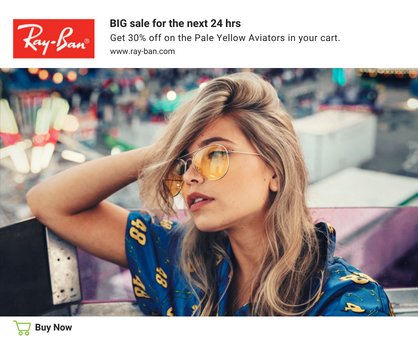 You can also create price drop notifications to increase your revenue using automated push notifications:
And the best part is that you can create all these campaigns using an intuitive dashboard and campaign editor. There's absolutely no need for any coding at all. Take a look: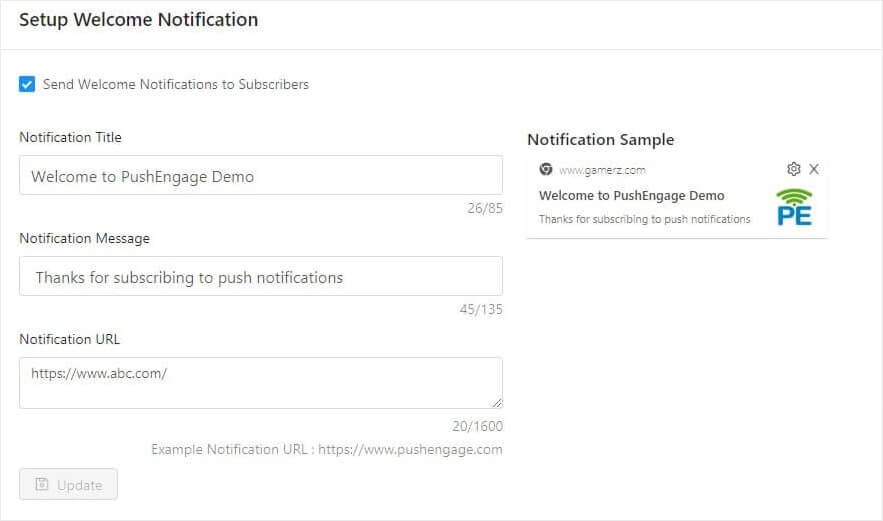 Even more epic: You can customize your push notification opt-ins to grow your subscribers for any site at all.
#2. Hyper-Specific Targeting
PushEngage is one of the only platforms that allows you to create granular audience segments. This feature allows you to create laser-focused targeted push notification campaigns. If you thought that the variety of campaigns was completely overpowering, you're in for a treat.
Every campaign comes with options to target custom segments: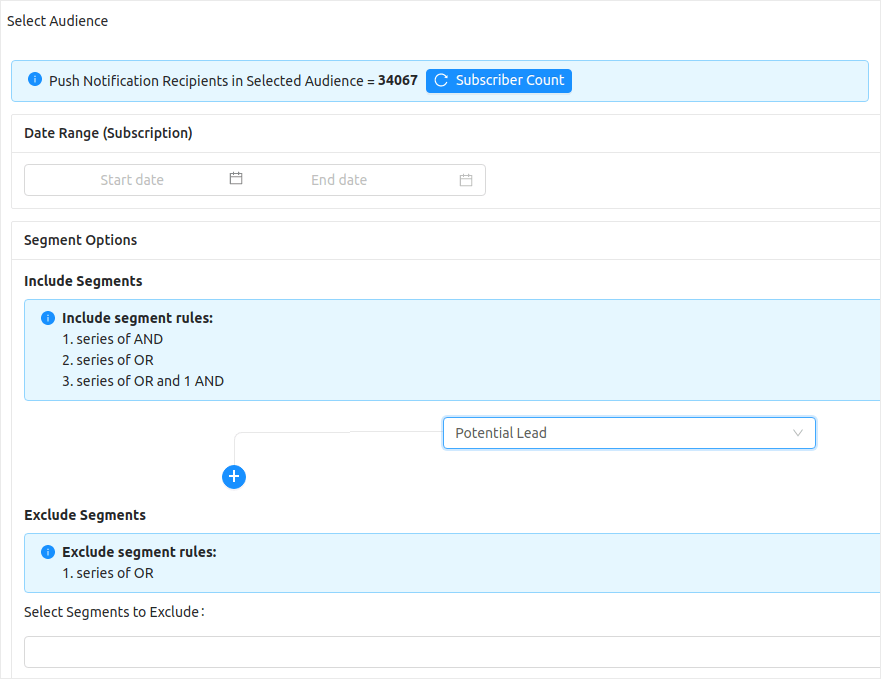 You can even select specific geo-locations to target: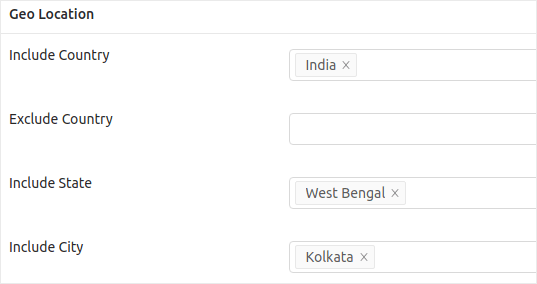 And even specific browsers and devices:

So, you can create personalized push notifications that get really high click rates.
#3. Goal Tacking
One of the worst ways to approach marketing is without having any goals.
And that's exactly why PushEngage allows you to actually track goals.

While the most popular goal is revenue and that's a pre-defined goal for all your push notification campaigns, you can create your own goals as well:

And if you can code in Javascript, you should really check out the PushEngage Javascript API to create custom goals and advanced campaigns.
#4. Advanced Analytics
A lot of push notification software will rely heavily on Google Analytics to analyze push notification performance. And that's really not a great idea.
The simple fact is that every time you want to measure your campaign performance, you'll have to rely entirely on UTM parameters that you'll have to set manually for each notification.
Make no mistake, PushEngage allows you to add UTM parameters to your push notifications for easy reporting: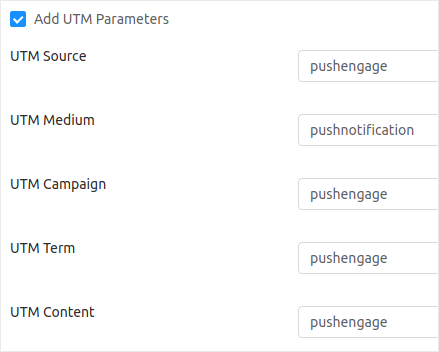 But it gets way better than that. PushEngage actually offers advanced analytics for all your push notifications. You can get a summary of your entire account right from the dashboard:

You can also dive deeper into individual push notifications and check on how they're doing:

This way, you can constantly keep improving your campaigns and get way more bang for your buck. Of course, it helps if you have some nice campaign ideas, to begin with. So, we recommend checking out this article on creative push notification examples for inspiration.
#5. Split Testing
While we're talking about improving your campaigns, let's talk about the last highlight of this review. PushEngage also allows you to split test your push notifications. Split testing or A/B testing is a way to increase the effectiveness of your push notifications.
In simple terms, you create two versions of the same notification and send out each version to a test audience to see which version performs better. Then, you send out the better version to the rest of your audience.
And you can do this right from the PushEngage dashboard:

In our example, we're doing a split test with emojis in the title. Using emojis in push notifications can actually get you up to 56% open rates. So, we highly encourage you to do the same test with your own push notifications.
You can also test out different images in your push notifications. The right image can make a lot of difference in your click rates. But the biggest advantage to this method of creating push notifications is that you get to know a lot about your audience and what they like.
The long-term impact of using A/B testing can be really powerful.
Pro-Tip: You can test out any part of your push notification. But we recommend changing only one thing for a single test. If you have two radically different push notifications, there's no way to tell what your audience actually likes or why they clicked on it.
How Much Does PushEngage Cost?
PushEngage is priced to encourage growth.
You can get started for free if you have a small site with little to no traffic. The free version of PushEngage can help you grow enough traffic and engagement to make a business out of your site. And when you can afford it, get the paid plan you can afford to unlock more features.

In simple terms: You can start at the bottom, steadily grow your business, and compete with the biggest brands in your niche no matter which package you start with. But you can achieve a lot more with the Enterprise plan than with any of the lesser plans.
PushEngage was built to help brands grow. If you're interested in growing your brand, you should definitely get started with PushEngage right away.
Is PushEngage Worth It?
Final verdict: Most definitely PushEngage is worth the price.
You can start building a loyal, engaged fanbase using push notifications at roughly the same price as your Netflix subscription.
And we're so confident about this promise that we offer a 14-day money-back guarantee to all our customers. It's like we say everywhere on our website: PushEngage is the #1 push notification software in the world.
So, if you haven't already, get started with PushEngage today!