Do you want to boost website traffic using web push notifications? In this article, we will show you the exact steps to increase traffic to the website.

In recent times, web push notification has proven to be one of the best tools to re-engage customers and repeat traffic. With people being so busy, they don't have time to check emails or websites. This leads to a missed opportunity. E.g. if someone is looking for a new dress or job or flight tickets, they will miss out on the big discounts.
To ensure, their subscribers do not miss out on special offers and updates, websites are using web push notifications along with other channels. Why most of the websites are using web push notifications to boost traffic?
5 simple reasons why website use push notifications to increase traffic:
Easy to install: Installing push notifications is very simple. You can install push notifications through GTM as well. In case your website is based on platforms like WordPress, Shopify, PrestaShop or any other, you can use the plugin or app. PushEngage supports web push integration on top platforms.
One-Click Subscription: It's easy for the user also to subscribe to web push notifications. They do not have to share any personal information. With a single click, users can subscribe to push notifications.
No App Needed: To use web push notifications, websites do not require any app. Just integrate and you are good to go.
Direct Delivery: Web Push Notifications are delivered directly on the browser. Users do not need any separate app or platform to receive push notifications. Push Notifications are delivered instantly to the user even if they are not on your website.
Feature-rich platform: Apart from being easy to use, the web push notification platform is superrich with top features. PushEngage is one of the leading push notifications having the top features that can increase website traffic.
Can web push notifications increase website traffic?
Of course, web push notifications can drive huge traffic to any website. Usually, you get traffic from organic, paid media, referral site or direct traffic. What happens when these users leave the website? Will they remember your website and come back? Can you update these users? You can run retargeting ads to bring back the user. However, the ROI will not be high.
That's where web push notifications can help you. Using web push notifications, you can re-engage users and bring them back. It will also help to create a brand image on the subscriber's mind.
Check out the below case studies on web push notifications:
There are plenty of case studies that show web push notifications can not only drive traffic but conversion too.
Proven ways to increase traffic Using Web Push Notifications
Segmentation
You like gadgets. What happens if you get push notifications about bags? You will simply ignore it. Every subscriber is not the same. Always send targeted web push notifications. For that, you need to segment your subscribers.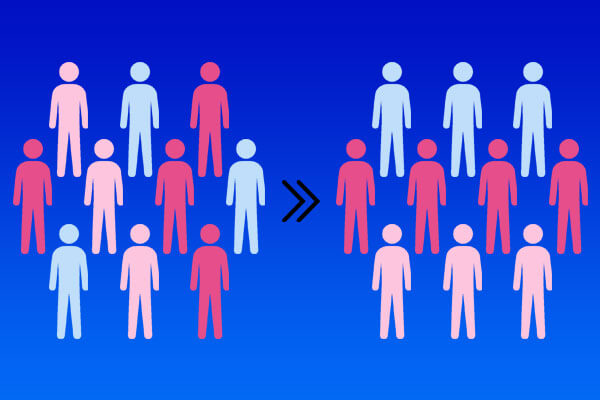 Using Web Push Notifications you can segment subscribers based on different parameters. Some of the most effective segmentation tactics are:
Past action: Segment subscribers based on past actions. The action could be shopping history, download history, or any other leading action. E.g. you have a segment for bags. Any customers who have purchased bags are in that segment. You can send web push notifications related to bags. You can even send complimentary product notifications.
On-Page: You can segment subscribers based on the page from where they subscribed. It shows the interest level of subscribers. E.g. customer landed on a page related to AdWord optimization. They liked the content and so subscribed to push notifications to receive an update. You can later send web push notifications related to AdWords.
Action-based: The user takes multiple actions on the website. You can identify the important actions. If the user takes those actions, put them in the segment. E.g. you are offering a free course on WordPress in pdf format. Any subscriber who downloads that file will be put in the WordPress segment. Next time, you can send WordPress related web push notifications.
Web Push Notification offers flexibility in creating segments. You decide the parameters to segment subscribers. You can advance the segmentation feature to combine segments to create super segments in Web Push Notifications. Study shows that segmentation can easily increase website traffic by 2X.
Drip
It is tough to track every new subscriber and engage them. However, if you can re-engage subscribers from day 1, it will create a positive impact on your brand. Using web push notifications, you can automate the entire process.

Start using the Drip campaign in push notifications. It allows you to add a series of push notifications in a single campaign. Whenever any new user subscribes, it gets triggered and starts sending web push notifications. Using the drip feature, you can create powerful push notification campaigns.
You can create targeted campaigns using drip. You can create multiple drips based on the segment you have created. Below are few ideas based on drip that can increase website traffic:
On-boarding campaign: Create a series of push notifications for any user who subscribes. Spread the notification over 60 days to 90 days. This will keep new users subscribed engaged to your website. This is where you can talk about your brand, reviews, products, services and everything to create a positive impact.
Purchase history: You already have created a segment based on purchase history. Now is the time to use that segment to create a targeted drip campaign. Showcase the range of relevant products with the subscriber.
Flash Sale
One of the most performing campaigns is a flash sale. It runs for a limited time and creates a positive spike in traffic. Web Push Notification can easily boost traffic during the flash sale.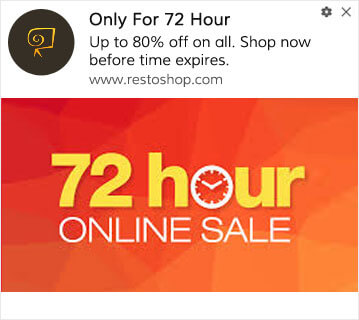 The flash sale event can be successful only if the subscribers are updated at right time. These events run for 2 to 3 hours. Using web push notifications you can instantly update users about the flash sale. This will get delivered right on the browser and will be hard to miss. It will increase traffic to the website.
Check out the below excerpt from Wicked Weasel case study:
Recently we had a Facebook live stream with technical difficulties due to internet connectivity issues. The Livestream dropped 2 times, and without push notifications, we wouldn't have been able to bring people back onto the live call when we reconnected in such a timely manner. Email would have been too slow to put together in an emergency and social media organic posts only reach a fraction of the following." – Amanda Hyciek, Digital Marketing Strategist, Wicked Weasel
For any time-sensitive event, when you need huge traffic, use web push notifications.
Personalization
Everybody feels special when they receive personalized items. It increases brand loyalty and trust. The same goes for web push notifications. Send personalized web push notifications to subscribers. Ways to personalize push notifications:
Geo-targeting: By default, geo-based segmentation is available on the web push notification platform. If a particular push notification is for specific geo, send to that segment only. For E.g. you are a job site and there is an opening in New York. Will it make sense if you send that notification to a person who is looking for a job in Canada? Personalize web push notification campaign based on geo to increase traffic.
Emojis: Start using emojis in a web push notification to personalize them. Emojis can express the thought behind the push notifications clearly. It also helps trigger various emotions in the human mind. It can boost traffic, retention, and conversions as well.
Local Language: We all know the impact of the local language in our day to day life. It creates personal bonding. You can use local language in web push notifications as well. It triggers a sense of oneness and subscribers will feel more comfortable in reacting to it. This will increase traffic and retention.
Subscriber time zone
Your subscribers are spread over different geos. At the same time, subscribers in one geo may be active and in another geo may be inactive. So, you will receive low CTR when the web push notification is sent to all.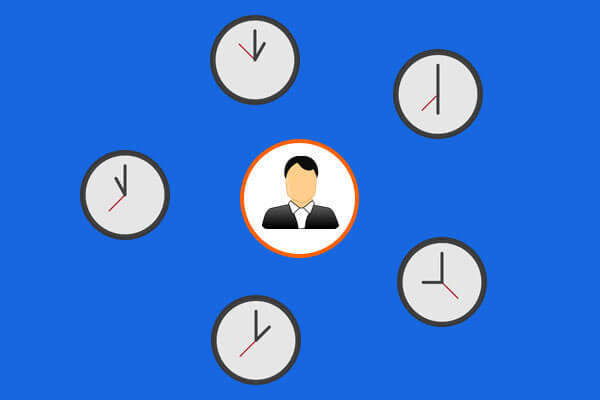 When sending web push notifications, select subscriber time zone to send a notification based on time zone. This way web push notifications will be delivered at a local time of the subscriber. This will increase the CTR of web push notifications and traffic.
Trigger Campaigns
One of the most converting web push notification campaigns is the trigger campaign. This is based on subscriber action. Identify the most important triggers. Create a web push campaign that will trigger when the customer takes action. Below are the top trigger campaigns:
Cart abandonment: Whenever a user abandons the cart, you can trigger push notifications. Add a series of push notifications in the campaign. Cart abandonment campaign will be automatically triggered when someone abandons the cart.
Browse abandonment: You can even trigger a push notification when someone leaves after browsing the product.
Custom Trigger: Another advantage of using web push notifications is using a custom trigger. You can create your trigger campaigns. Decide the important actions on your website. If user takes that action, the trigger will automatically send web push notifications to them
Now you know the proven methods to boost website traffic using web push notifications. Start applying the above strategies on your website and see the impact.
Web push notification is a powerful tool. It not only helps to keep the user engaged but also boost revenue. If you are not using web push notifications, start now.