One of the most common questions we get from our customers is how often to send push notifications.
And it's a really good question.
If you're not careful, you could easily come off as too aggressive. And then, your customers will turn off push notifications from you.
On the other hand, you still want to connect with your customers. You need to send them promotional and transactional notifications.
Don't worry. We're going to help you with this exact problem in this article.
Let's dive in.
How Often to Send Push Notifications
Let's start by understanding that there is no "one ring to rule them all".
How often to send push notifications depends on your industry. That said, the best thing to do is send your customers 2 notifications a day at most.
An average of 1 notification a day works even better.
Why? Simple: The average US smartphone user gets over 46 notifications a day on their mobile device. And that's a LOT to process for anyone.
The last thing you want is to send your customers useless notifications.
So, before you send any more notifications, consider these 3 things:
Is this something your customers need to know about?
Do they know that you're going to send them a notification about this type of content?
Is this communication expected from you?
Just because you took permission to send notifications doesn't necessarily mean that your customers want absolutely every notification about your company.
In short: Send your subscribers 1 notification a day (at most) and make it count.
But what do you do when you HAVE to send them more notifications?
That's up next.
How to Send Push Notifications Often And Not Seem Pushy
Yes, you can break the rules of engagement by reaching out to your subscribers more than once a day.
Usually, this is in the form of a pattern interrupt.
A pattern interrupt is exactly what it sounds like. It interrupts the usual format of your push notifications and sends your subscribers something more urgent.
For instance, if you're running a news site, this could be your usual notification: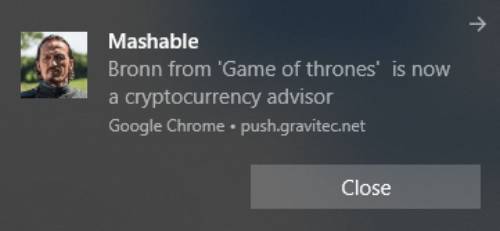 And it's a high-converting copy. But what happens if there's something more urgent to report?
Like this one:

This takes precedence over other news articles, right? So, you suspend the other notifications that are in your usual format and send out the pattern interrupt.
Makes sense, right?
And it's not just for news sites.
Any site sending out push notifications should follow this rule:
When you send out a pattern interrupt, stop sending out notifications in your usual format.
The pattern interrupts that you send out could be anything…
Urgent news updates
Changes in a schedule or itinerary
Transactional notifications
It could be anything you want your subscribers to pay full attention to for a short time.
Pro-Tip: Make your pattern interrupt Useful, Unique, Ultra-specific, and Urgent. This saves your subscribers from getting bombarded with useless notifications. And it can also nudge them to take the action you want them to take.
And now, there's just one final piece of the puzzle.
How do you stop your regular format to send a pattern interrupt? Do you need to do it manually? Can you automate the process?
Keep reading. You'll be surprised how easy it is to do this.
How to Cap Your Sending Limits With PushEngage
You can completely automate the number of push notifications you send out every day even if you have scheduled push notifications.
How? Simple: You set specific daily and weekly trigger limits.
Trigger limits are a cap on how many notifications you can send out to any subscriber in a given time period. So, if you have a daily trigger limit of 2 notifications, you can only send a subscriber 2 notifications in a day no matter how many notifications you have scheduled.
And BOOM!
There's your pattern interrupt scheduled neatly and automatically for you.
Typically, push notification software will allow you to set weekly and daily trigger limits.
Let's check out how you can set these limits using PushEngage. PushEngage is the best push notification software in the market. But you should be able to set trigger limits using any vendor.
Head over to your PushEngage dashboard and create an automated campaign (any type).
You'll see these settings upfront:

Simply set the trigger limits and you're golden.
Now, you won't send out multiple notifications even if you're running multiple automated push notification campaigns.
Very cool!
What's Next?
We're super happy that you read this far.
So, as a quick reward, here's a cute cat GIF and a pro tip for you.
Say hello to business kitty getting rid of all negativity: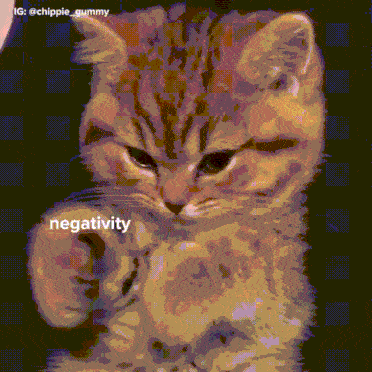 We could all learn something from the fuzzball.
And now…
Pro-Tip: It's not enough to know how many notifications to send your subscribers. You also need to know when to send your notifications for maximum impact.
That's all for this one, folks.
You can set up all your push notifications using PushEngage. PushEngage is the #1 push notification software in the world. So, your campaigns are in safe hands.
If you haven't already, get started with PushEngage today.