Are you looking for the best gamification plugin for WordPress?
A gamification plugin can help you skyrocket your site engagement. You can easily add elements to your site to engage your site traffic and get them to take specific actions. It's a great way to increase:
Time spent on your site
Form signups
Downloads
Purchases
And more. But what gamification plugins should you invest in? Which ones are easy to use? Do you need a developer to use them? How quickly can you get started?
This article will answer all these questions and give you the best gamification plugin for WordPress.
Sounds good? Let's dive in.
What is the Best Gamification Plugin for WordPress?
There's no single best gamification plugin for WordPress. The best way to gamify your site is to use multiple plugins to add a huge range of gamified features. Using a single type of gamification can be super boring for your subscribers after a while. If you use multiple plugins to grow your engagement, you can do it more sustainably.
Creating a gamified site from scratch is unreasonably expensive and for most small businesses, there's no way to afford it. The cool thing about WordPress is that you can use a plugin to add incredible features. Let's check out the best plugins in the industry and what you can expect out of them now.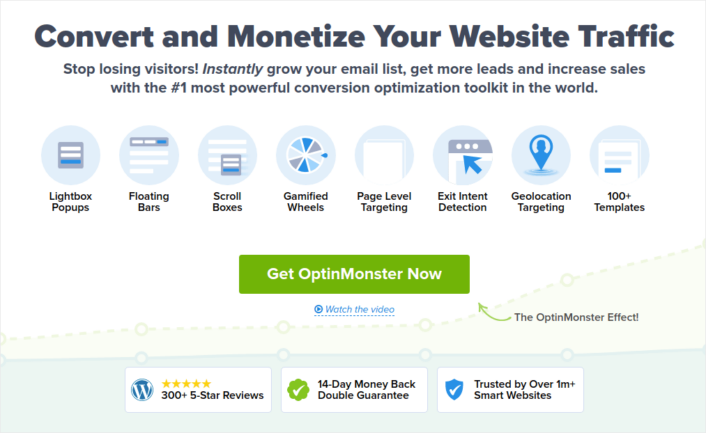 OptinMonster is one of the best gamification plugins for WordPress. They practically changed how email lead generation works in the marketing industry. OptinMonster has pretty much everything you need to start, grow, and scale your email lead generation process. You can even gamify your site with popups that sell at the same time.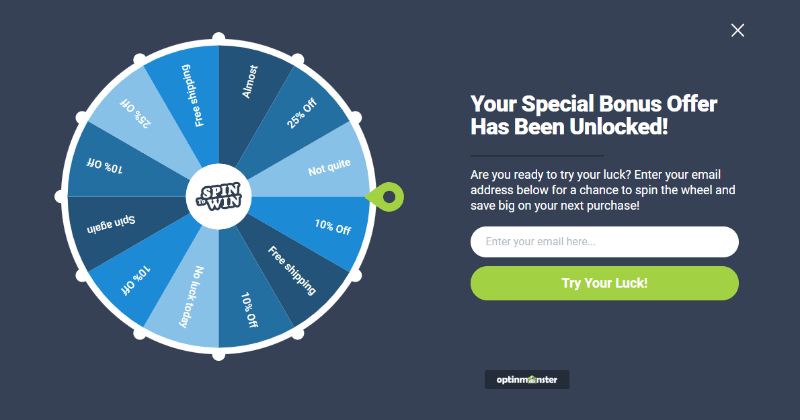 Here's a quick rundown of what you can do using the toolkit:
Grow your email list smoothly for remarketing
Convert first-time visitors into regular readers
Reduce cart abandonment and browse abandonment rates
Create limited-time offers with actual countdown timers
Increase eBook downloads and digital product sales
Create a funnel for live events
Improve site engagement using gamified popups
Redirect your traffic to pages and posts that make you money
Create a list of genuine leads and remove fake emails using two-step opt-ins
We wrote a review of OptinMonster. So, if you'd like to check out the features in more detail, go ahead and check it out.
Get started with OptinMonster.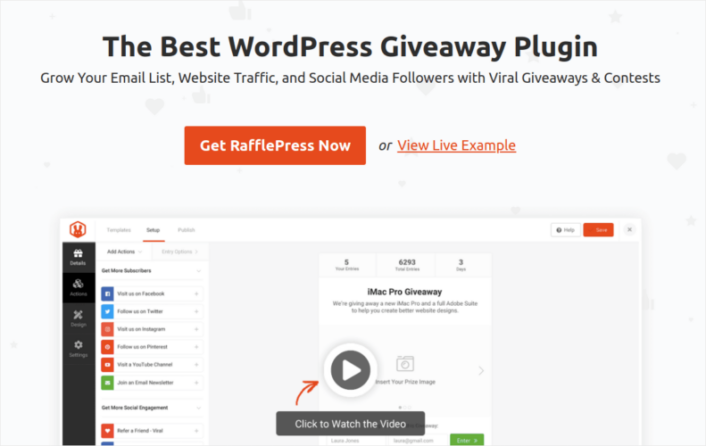 RafflePress is the most powerful WordPress giveaway plugin. You get a visual builder with the plugin to create and run viral contests. It's also the only beginner-friendly WordPress giveaway plugin. In our opinion, the paid version of the plugin is worth every penny. But you can also get started for free.
The best part is that you get powerful pre-built templates that are designed to:
Grow your email list
Refer friends with word-of-mouth marketing
Run a giveaway before your site launches
Grow your Facebook page
Grow your Twitter followers
Grow your YouTube channel
Grow your Instagram following
And you can do all of it with zero coding. Take a look at our review of RafflePress, where we explored the plugin's features in greater depth.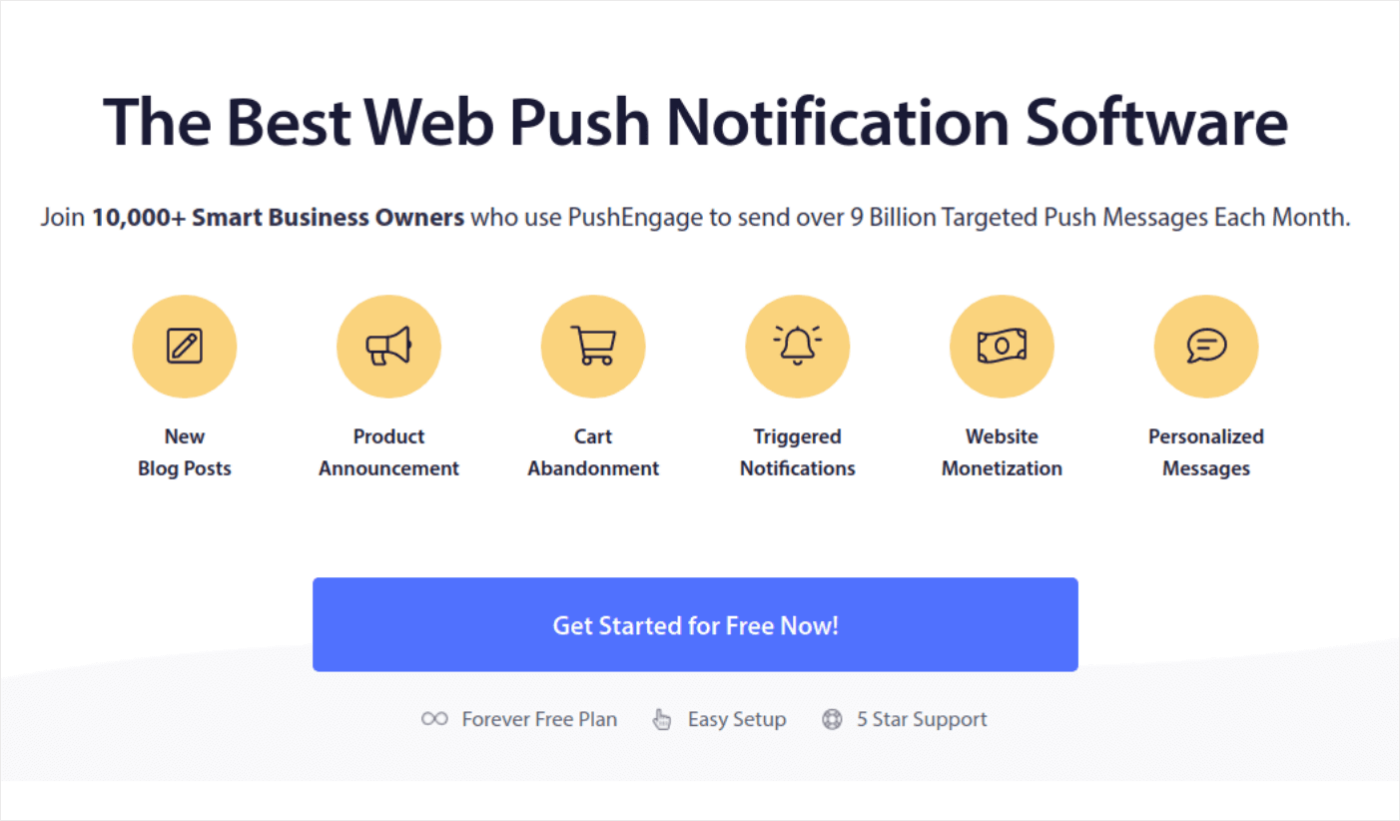 PushEngage is the #1 push notifications plugin in the world.
Push notifications help you grow your website traffic and engagement on autopilot. And if you're running an online store, PushEngage also helps you grow your sales by helping you create automated eCommerce push notifications.
You can get started for free, but if you're serious about growing your business, you should buy a paid plan. Also, before buying any push notification service, you should check out this guide to push notification costs.
Here's a quick glance at what you get with PushEngage:
High-converting automated campaigns
Multiple targeting and campaign scheduling options
Goal tracking and advanced analytics
Smart A/B testing
A Dedicated Success Manager
You can also create super dynamic push notification campaigns using the PushEngage API like this one: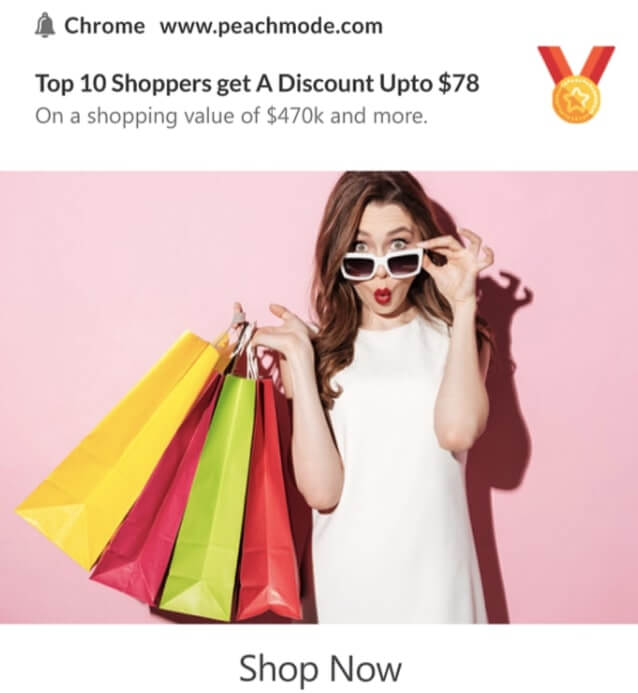 You'll see that PushEngage is hands down the best bet if you want to build traffic, engagement, and sales for your business. And even if you're on a budget, you can get a super creative with your push notifications.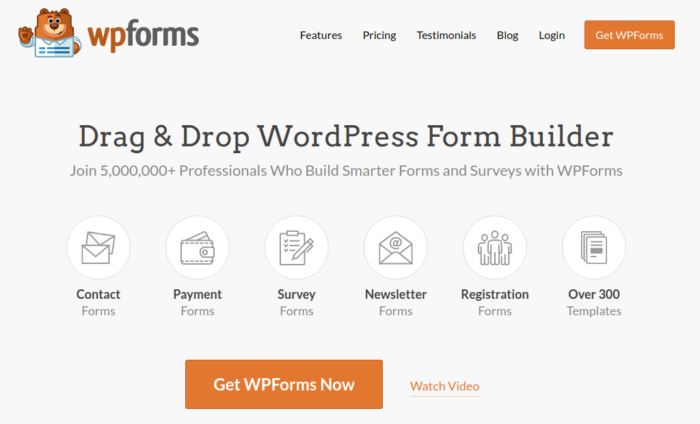 WPForms is the best WordPress form builder plugin. We've tested out a bunch of form plugins for WordPress, and none of them come even close to the functionality or the ease of use of WPForms.
You can use a drag-and-drop form builder in WPForms to create and publish:
Surveys and Polls
Multi-step Forms
Conditional Logic Forms
Form Abandonment Campaigns
Form Landing Pages
Form Templates
Offline Forms
Conversational Forms
You can even track user journeys for your forms to understand different customer touchpoints and optimize them over time. Go ahead and create a WordPress form with WPForms, and you'll understand right away why we love the plugin so much.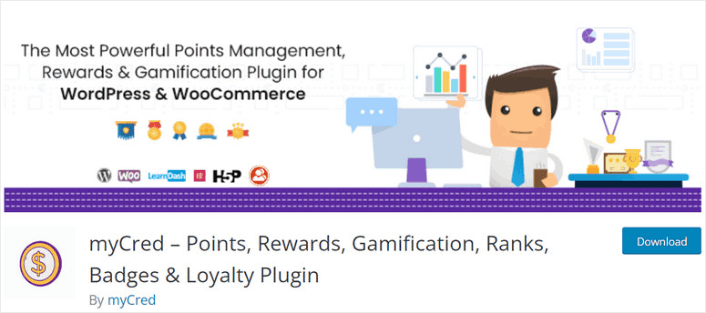 The myCred plugin is another great way to gamify your site. You can create a loyalty program with a points management system that allows you to manage digital rewards such as points, ranks, and badges. By creating a custom rewards system, you can easily build brand loyalty and increase site engagement.
But that's not all. You can also use the rewards system to:
Incentivize product sales
Create discount coupons
Sell your content in exchange for reward points
Send popup notifications when a user crosses a milestone
Get powerful statistics on what parts of your loyalty program are most effective
And more. It's like having a Discord server inside your WordPress site!
You can get started with a free version and then level up your gamification with paid add-ons.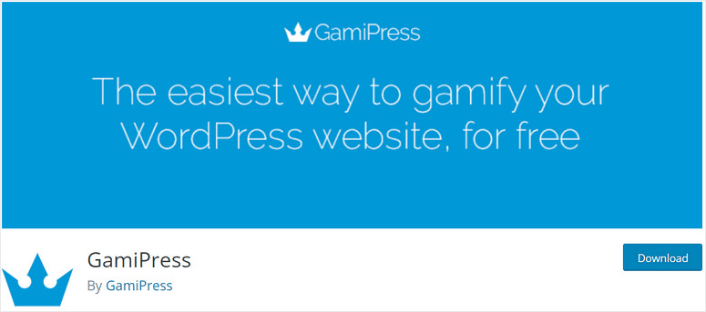 GamiPress lets you gamify your WordPress website in a few minutes. You can reward your users with awards and badges for performing different tasks. The plugin also allows you to create custom challenges and milestones with automation to inform participants that they're crossed a milestone.
The coolest part is that you can create multiple types of reward points for a single site, just like a real game. With GamiPress, you get some really great features:
Set up leaderboards and rank requirements
Award achievements like quests and badges
Drag and drop functionality
Social sharing options
Automatic points awards
Supports shortcodes and widgets
Works with all popular WordPress themes
Compatible with popular plugins like WooCommerce, BuddyPress, and more
And you can do all of this pretty easily.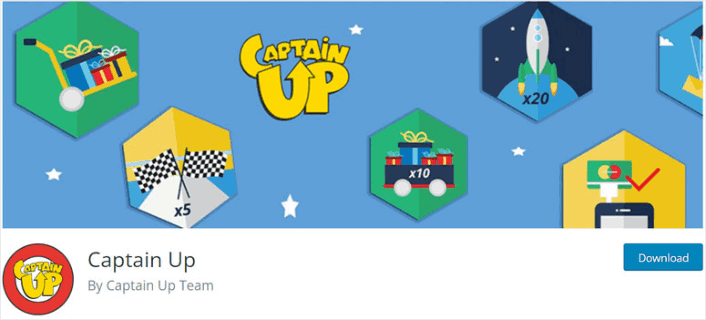 Captain Up is one of the best gamification plugins for WordPress. As with other gamification plugins, you can create reward-based membership systems. You can instantly reward your subscribers with your content and even create a leaderboard to raise the stakes.
The best part about it is that you can also send website welcome messages. CaptainUp lets you analyze user behavior with insights and statistics on your site. On the flip side, it doesn't integrate with Google Analytics like OptinMonster does more deeper insights.
Some of the top highlights of Captain Up include:
Bulk messaging option
Mobile responsive
Supports over 18 languages
Built-in analytics and reporting
Fully customizable designs
And more. What's even cooler is the fact that Captain Up is the only plugin on this list that's completely free. They do have a paid offering, but that's more of a service for enterprise users than a plugin.
Which Gamification Plugin is Right for Your Site?
We recommend using a combination of PushEngage, RafflePress, and OptinMonster. Most of all, we recommend using push notifications to increase your site traffic and engagement. Push notifications can be a powerful marketing tool for growing businesses.
Not convinced? Check out these epic resources:
We recommend using PushEngage to create your push notification campaigns. PushEngage is the #1 push notification software in the world. So, if you haven't already, get started with PushEngage today!