Do you want to embed YouTube videos in your WordPress blog posts?
Videos help to increase the time your users spend on your website, and some visitors may even prefer to watch a video than reading written text. But uploading them directly to your site is a bad idea. If your video goes viral, it will crash your server. So, a better way is to upload your video to YouTube and then embedding them in your WordPress site.
The biggest worry that most bloggers have is that they may have to code in HTML to embed videos. But WordPress actually makes it super easy to embed videos from video hosting sites like YouTube, Vimeo, Facebook, Twitter, and many others.
In this article, we're going to show you step-by-step how to embed YouTube videos in WordPress.
Let's dive in.
Method #1: How to Directly Embed a Single Video in WordPress
WordPress comes with an amazing feature called auto-embed. With Gutenberg, you can directly fetch a video on any page in your site.
All you have to do is copy and paste the URL of the video directly in the content area:

And WordPress will automatically fetch the YouTube video and embed it in your content.
Method #2: How to Embed Videos in WordPress Sidebar Widgets
Go to Appearance » Widgets in your WordPress admin area and then click the Plus add block icon. And search for Video in the search bar:

Then, all you have to do is click the 'Update' button, and the video widget will go live on your website:

The size of the video will scale automatically based on the size of your widget area.
Method #3: Using WordPress Video Embed Plugins to Embed Videos
You can use WordPress video embed plugins to embed a YouTube video on your site. A plugin can help you automatically embed all of your YouTube channel videos in a customizable gallery format.
We recommend using Smash Balloon to embed your WordPress videos.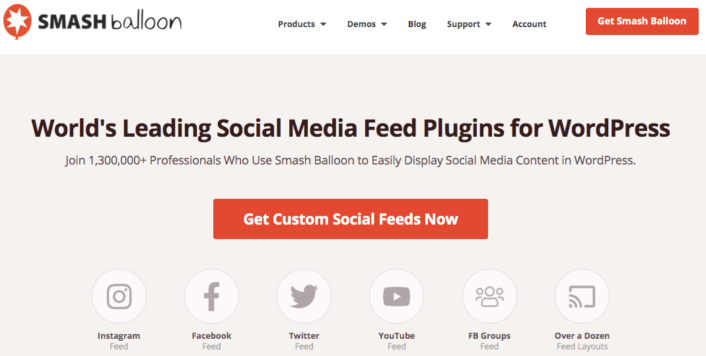 Smash Balloon is a simple WordPress plugin that allows you to display your social media feeds on your site without using any code at all. Displaying your social feeds on your site is a great way to convert your web traffic into social media followers and keep them engaged for a long time.
The best part about Smash Balloon is that there's zero coding involved. All you have to do is install the plugin and then connect your social media pages to your site.
You can use Smash Balloon to:
Use your hashtag feeds on your site as social proof
Dsiplay interactive Twitter feeds to boost website engagement
Embed your YouTube videos on your site to grow your YouTube subscribers
Add authentic Facebook Business Page reviews to your site to increase conversions
And lots more!
Check out our review of Smash Balloon or just get started. First thing you need to do is install the YouTube Feed Pro plugin. For more details, see our step by step guide on how to install a WordPress plugin.
Go to Feeds for YouTube » Feeds for YouTube and then click the Connect to YouTube to Create a Feed button: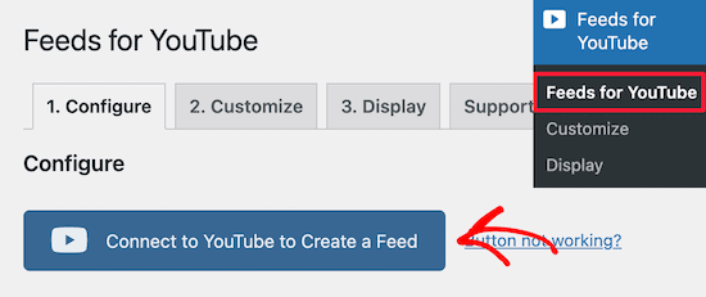 You'll see a prompt to login using Google. Go ahead connect the right Google account to Smash Balloon. Then, click on Allow: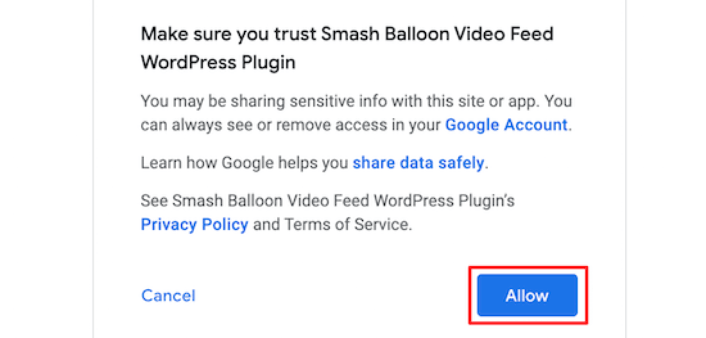 Then, click on the Customize tab: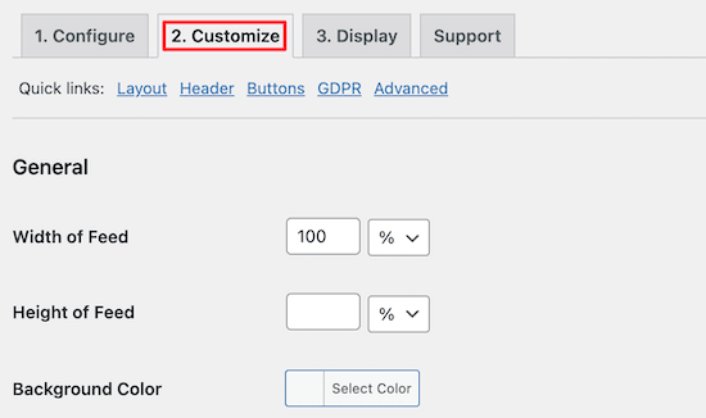 Here, you can customize the look and feel for your YouTube embed without a single line of code. You can embed multiple videos at a time, create a gallery, and even select a layout to display your videos.
Once you're done, you can embed a customized YouTube feed on your WordPress site instantly using the YouTube Feeds block for Gutenberg Editor: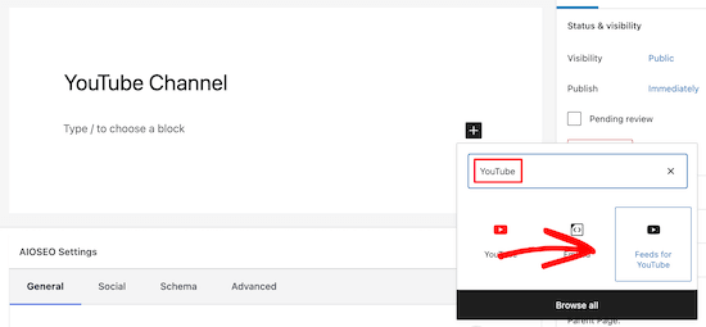 This will automatically add your YouTube feed to your page. Finally, click the Publish or Update button to make your page live.
What to do After You Embed a YouTube Video in WordPress
That's all for this one, folks! By now, you've managed to embed a YouTube video in WordPress. You should also check out how to embed Instagram photos in WordPress. And how to set up a viral giveaway to supercharge your social media following.
After that, all that's left is generating traffic to your site so that your contact forms can get to work. A simple way to do that is to start using push notifications. Sending push notifications is a great way to generate repeat traffic for your site. If that's something you're interested in, you should check out these articles as well:
We recommend using PushEngage to send your push notifications. PushEngage is the #1 push notification software in the world. So, if you haven't already, get started with PushEngage today.