If you're looking for website engagement tools, well done!
You're already doing something right because you're already generating some traffic to your site. Now, it's time to level up and get your website visitors more engaged in your content.
And that's exactly what this article is about.
We'll share ten epic website engagement tools that will help you convince and convert your visitors into buyers.
In other words, we're going to show you how we:
Get users to spend more time on your website
Get readers to explore your site instead of leaving right away
Get more views through social shares
And most importantly, we're going to talk about actionable tips that improve your bottom line.
Let's dive in!
#1. Use Custom Push Notification Opt-Ins
If you haven't started gathering push notification subscribers, you should get started today for FREE. We recommend using PushEngage to run your push notification campaigns. It's the best web push notification software in the market.
But if you're already using push notifications, here's a hot tip to consider…
You can customize your push notification opt-ins!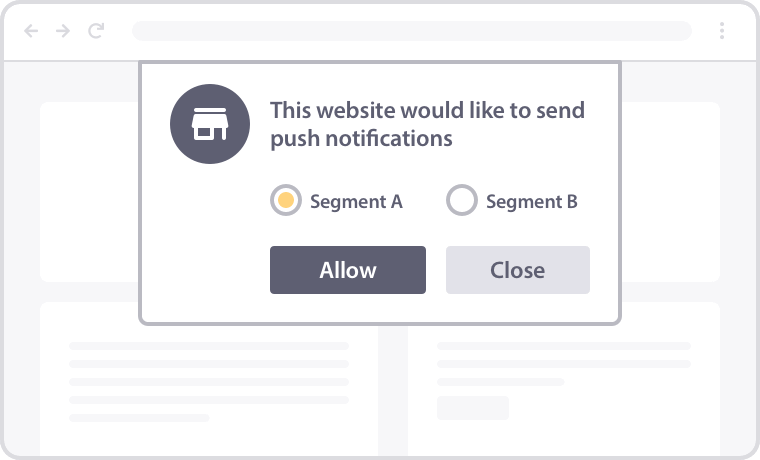 That's right.
You can use custom opt-ins for your push notifications like you would for your email campaigns. Just follow along with this step-by-step guide to creating custom push notification opt-ins.
The best part is that you can create segmented campaigns right from your opt-in popup.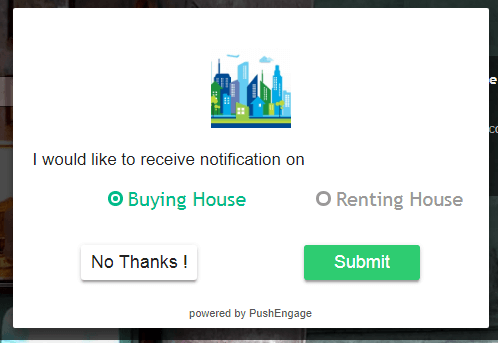 Here's an article on how to create a large Safari-style opt-in with customer segmentation.
So, how does this help with website engagement?
It's simple: The next time you publish any content, send out a push notification that brings your readers back to the website. Instant engagement for free!
#2. Use Popups to Collect Emails
Collecting emails is one of the most underrated website engagement tools. And one of the best ways to collect emails, hands down, is to use popups. 
But wait…
Don't popups suck?
Well, yes. And no! Generic popups are horrible.
That's exactly why OptinMonster allows you to create gamified popups to engage your website visitors like this one: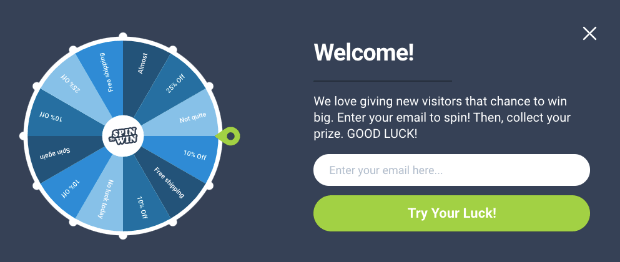 Very cool, right? This is a gamified coupon wheel that you can create using OptinMonster.
OptinMonster is the most powerful conversion optimization toolkit in the world. And the gamified popups are just one of many different types of email opt-ins you can create using OptinMonster. If you haven't already, get started with OptinMonster today.
Another all-time favorite of ours is the Exit-Intent Popup by OptinMonster.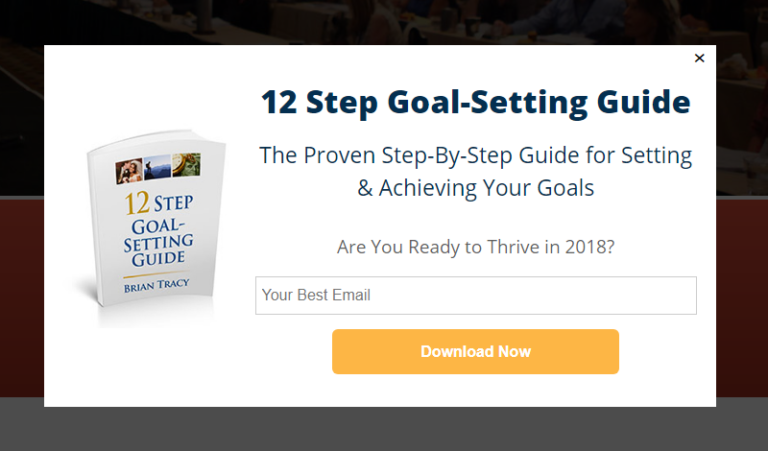 Whether you have a small business or a large organization, we recommend using exit-intent popups for sure. They convert really well, and exit-intent popups recover many visitors who are otherwise ready to move away from your content.
#3. Suggest Related Resources
You've probably seen this in other blogs in multiple industries.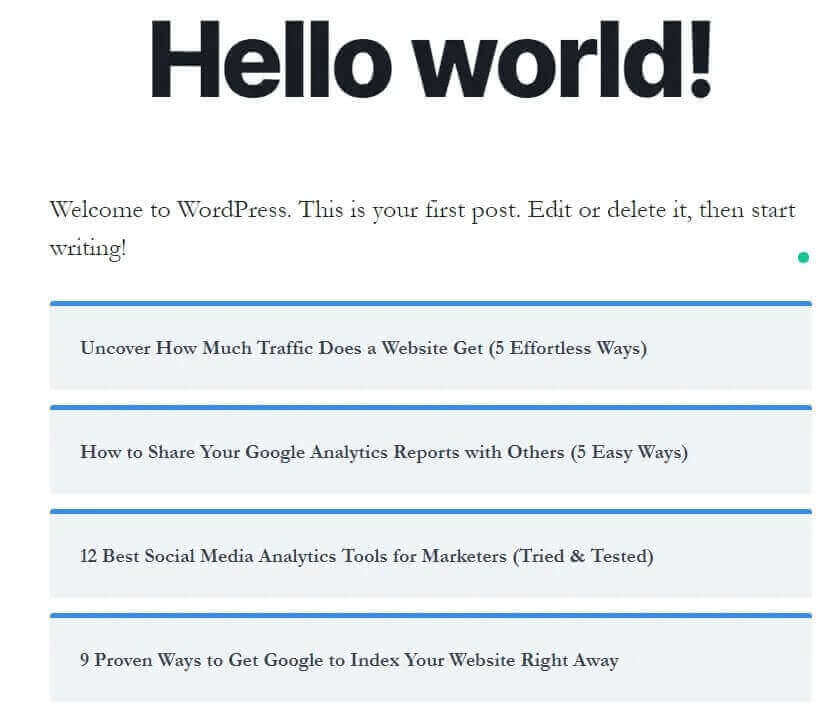 The reason why you get content recommendations while reading is because it works. It's a really great website engagement tool to improve the average time spent on your website, and it encourages readers to explore further.
The problem is…
It can be a little overwhelming to implement this on your website.
Also, how do you suggest related resources?
Do you suggest it based on the number of comments? The number of social shares? The number of readers? What metric do you use to suggest content?
The answer is: It depends.
One incredibly simple and efficient way to implement this tactic is to use MonsterInsights. MonsterInsights is a Google Analytics plugin, and you can actually use it to suggest related resources with very little effort.
And the best part is that you can use Google Analytics to display your most popular posts: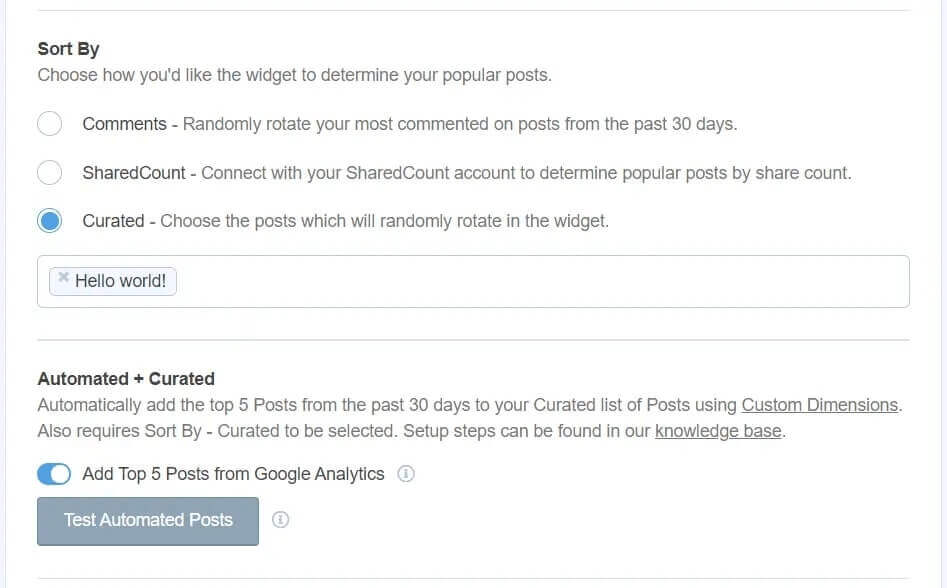 Check out this article if you'd like a full-blown tutorial on how to display your most popular posts on WordPress. It takes 5 minutes to install, and you'll get way more pageviews on your website.
#4. Add LiveChat to Your Website
Adding a chatbox on your website is a great way to convert a bunch of visitors into buyers very quickly. It's a really great way to add the 'human element' to your website.
If you haven't already, you should definitely check out our article on different ways to reduce cart abandonment issues. We spoke about using a chatbox in that article and some more unique ways to reduce cart abandonment.
We recommend using LiveChat to install a chatbox on your site as we do: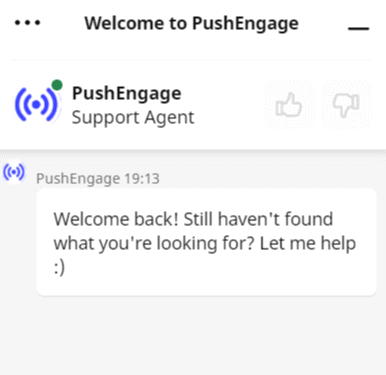 You can use the chatbox to address many customer queries or give them a gentle nudge to buy by offering a coupon or discount.
#5. Create a Quiz or Poll
One of the biggest problems with growing a small business is understanding exactly what your consumers want. And sure, you can check out search data on Google Ads or Ahrefs.
But there's a better way. You can ask your customers directly what they're interested in.
It's really that simple.
Creating a customer feedback form is a very simple way to do this. And we highly recommend using WPForms to create a customized customer feedback form. There's no better forms plugin for WordPress, honestly.
You could also use WPForms to create a poll to survey consumer sentiment.
People usually love quizzes, and it's a nice way to engage your website visitors and get a better feel of what they really like.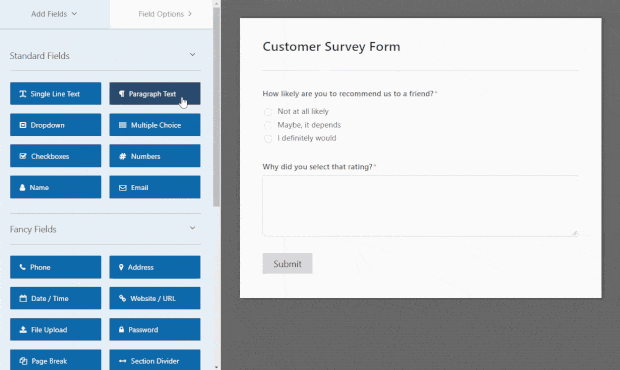 As a long-term benefit, understanding your audience can also help you decrease your bounce rate by quite a lot. This means better rankings and definitely better engagement.
Pro-Tip: This is also a great way to collect more reviews from your users. Two birds, one stone!
#6. Add a Social Media Feed
The point behind social media marketing is to help build a community around your product. But you can use it as a website engagement tool and not just as a way to generate traffic to your website.
And the way to do it is to embed your social media feed on your website.
Here's the best part: You can embed your social media feed using SmashBalloon.
It's super easy to set up, and you can use your feed to make your website visitors feel like they're one click away from becoming a part of a bigger community.
For one thing, you'll get a lot of website visitors scrolling through your feed on your website. This will increase the time they spend on your website. But more importantly, it gives you a way to connect with your audience across multiple platforms.
#7. Run a Giveaway
Can you honestly say that there's a better way to generate user engagement than FREEBIES?
You can run a giveaway on your website and get a lot of people to signup for your content. And it really works. OptinMonster generated 3,500+ new users from a single giveaway.
And again, there's a really simple way to create a giveaway on your website.
It's called RafflePress.
RafflePress is a drag-and-drop giveaway builder for WordPress websites. The best part? You get pre-built viral templates to kickstart your first giveaway: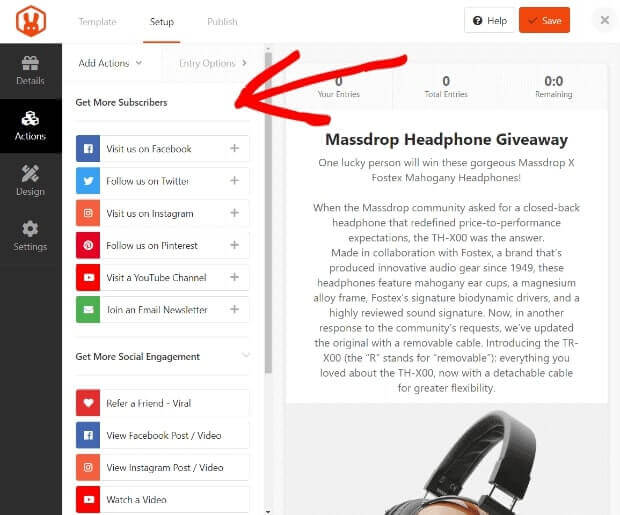 You can get email signups, social media engagement, and a nice spike in new visitors and customers. Most importantly, you can offer verified bonuses from RafflePress for specific actions such as leaving a comment on your website or watching a video.
Just take a look at this review of RafflePress by IsItWP for an in-depth view of its features.
#8. Analyze Your Traffic Data
And we're back to MonsterInsights again. As we said before, MonsterInsights is the #1 Google Analytics plugin for WordPress. So, if you've ever struggled with understanding and interpreting your Google Analytics data, this is the right plugin for you.
Using MonsterInsights, you can analyze your conversions to understand what's working and what's not.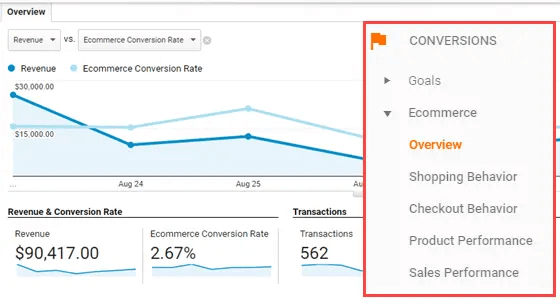 You can also see which authors and articles are the most popular. That's also a great way to double down on what's working to improve your website engagement.
We know: You don't instantly think of analytics as one of the best website engagement tools. But trust us when we say it, looking at concrete performance metrics is a great way to keep increasing your user engagement.
#9. Use a Lead Magnet to Collect Emails
We've already covered how collecting emails can be one of your top-tier website engagement tools. And we've discussed how you can do it using popups and giveaways.
It's time to explore something a little more subtle (but time-tested) to collect emails.
We're talking about using lead magnets, of course!
So, what are lead magnets?
A lead magnet is a bribe for your readers to share their email addresses. In its simplest form, you give the user a downloadable asset like a PDF, and they give you their email address in exchange.
Pro-Tip: For maximum conversions, we recommend creating a downloadable that fixes a very specific problem for your users. Here's an example: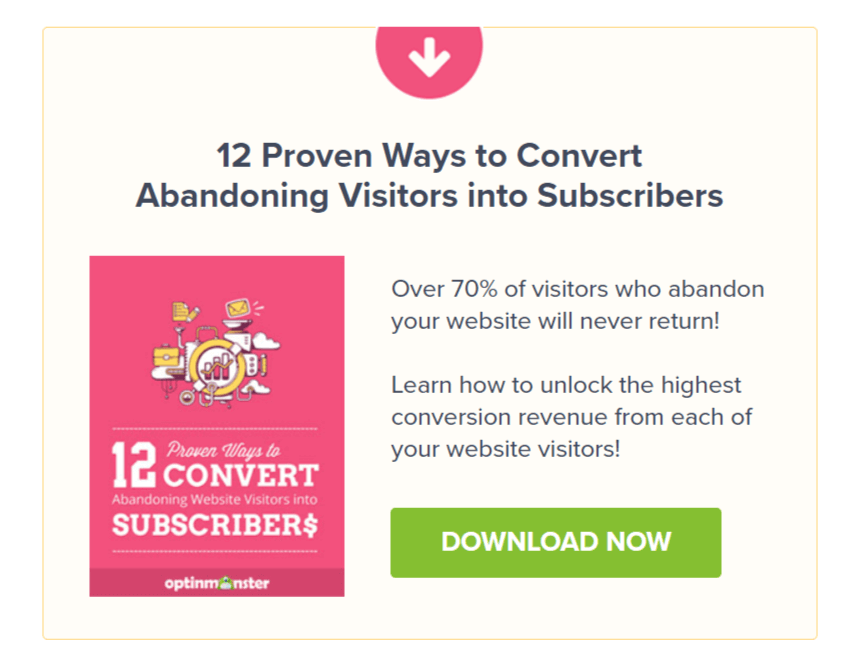 And, yes. You can create lead magnets using our dear old friend OptinMonster. In fact, the example above was created using OptinMonster for the OptinMonster blog.
The best part? You can actually use pre-built templates for a lead magnet to get set up and started in minutes. OptinMonster is a drag-and-drop opt-in builder to make it really easy for you to get started:
If you liked that idea, here's a list of 69 ideas to create powerful lead magnets for your website. And if you haven't already, get started with OptinMonster today.
#10. Create Re-Engagement Push Notification Campaigns
As we've already seen, push notifications can serve as great website engagement tools. So, let's wrap this list up with another example from push notification marketing strategies.
And in this section, we're going to talk about an entire category of user engagement tools called re-engagement campaigns: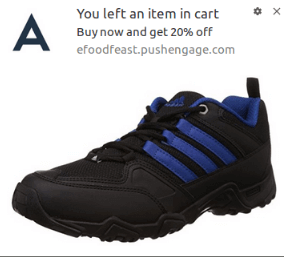 Re-engagement campaigns include:
Cart abandonment campaigns
Price drop alerts
Inventory alerts
And more!
The idea behind it is simple. Get visitors to keep coming back to your website. But there are practically unlimited ways to create push notification re-engagement campaigns.
You can check out our detailed guide on push notification re-engagement campaigns for step-by-step tutorials.
Pro-Tip: You can create custom triggers that set off your campaigns using the PushEngage Javascript API. If you have a developer on your team, you should definitely give that a whirl.
Wrapping Up
That's all for this one, folks!
We'll be back soon with some more helpful content made especially for you.
In the meantime, you should check out our article on creative push notifications that you can steal right now.
Also, if you're new to push notifications, you should check out our list of personalized push notifications that work. It should be a great resource if you're already using push notifications as part of your marketing strategy.
And if you haven't started using push notifications yet, remember that PushEngage is the #1 web push notifications software out there.  If you'd like to test and try before you buy, you can try out the FREE version of PushEngage.