Instapage is the most powerful landing page software that provides post-click optimization for all digital and advertising campaigns. As the only landing page platform built to work with Google, you can integrate with Google Analytics and AdWords, then pass data to your marketing automation or CRM system so you can track everything you need. At the same time if you wish to enable web push notifications on your Instapage landing page with PushEnagge then follow the steps mentioned below.
Here's how to enable web push notifications on Instapage landing pages-
Login to your Instapage account and click on HTML.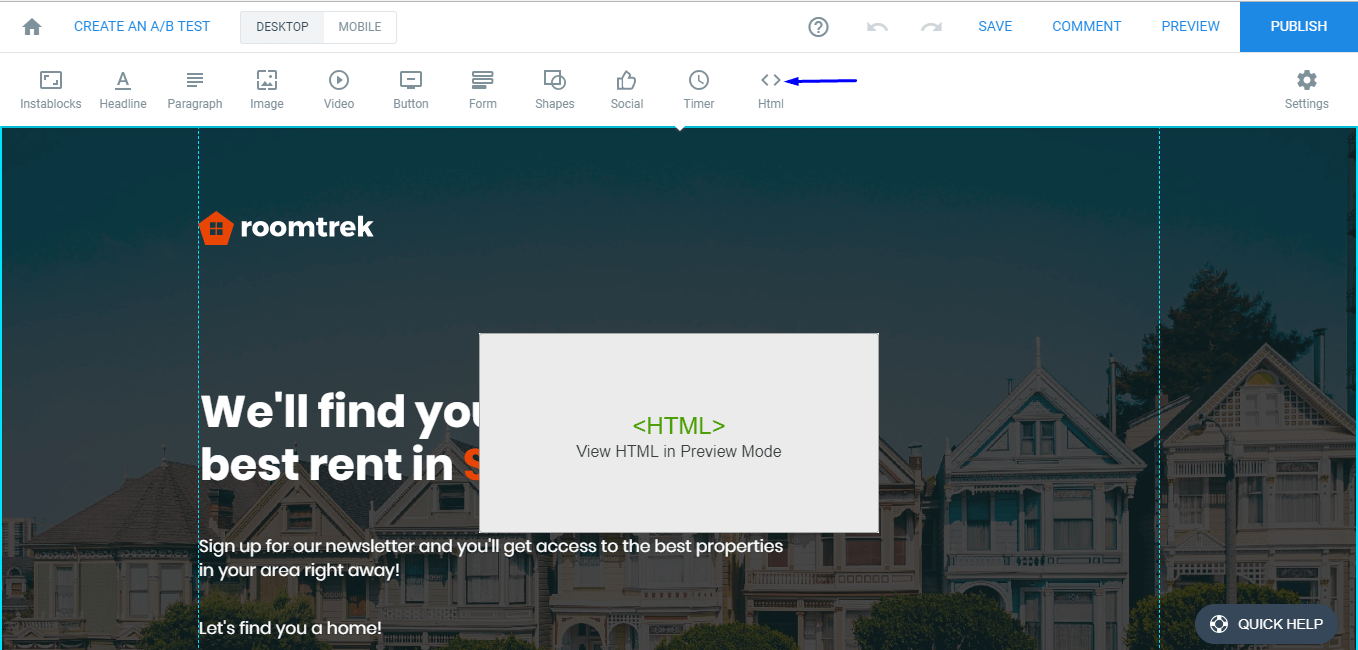 Select the HTML Box and click on Edit.

Then open your PushEngage dashboard and navigate to Settings > Installation Settings.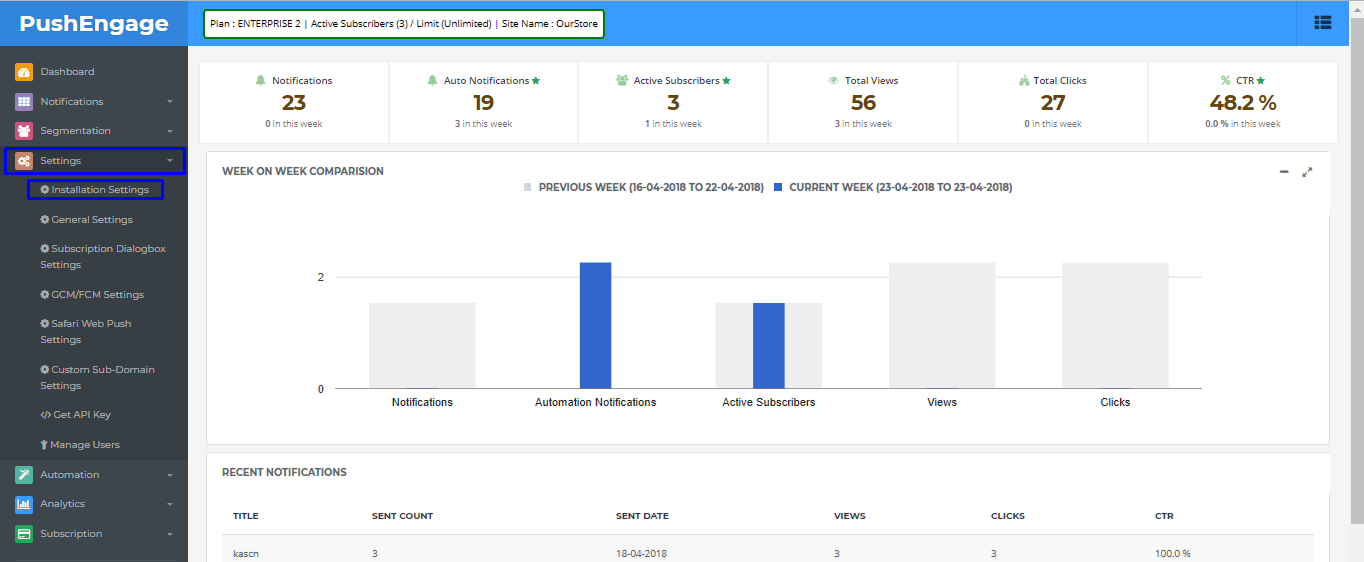 Then select HTTP or HTTPS tab depending on your website. Then copy the code mentioned there. Please note that you have to use either the asynchronous code or the legacy version. If you use an asynchronous version then you can place it anywhere in the HTML of your website. But if you are using legacy version then you would need to place it in the head section of your website.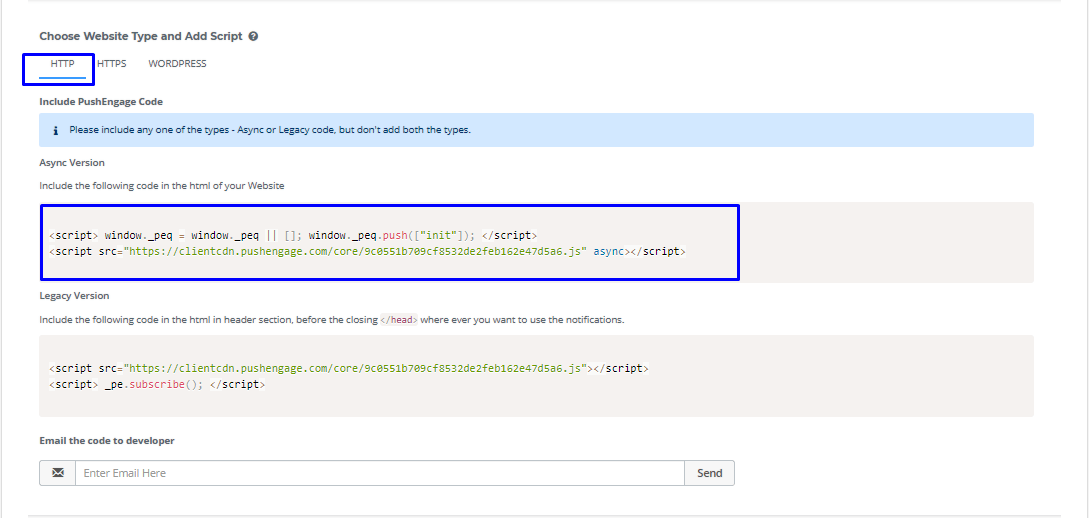 Copy the code mentioned in the Settings > Site Settings > Installation Settings of your PushEngage Dashboard, add it to the HTML block and click on done.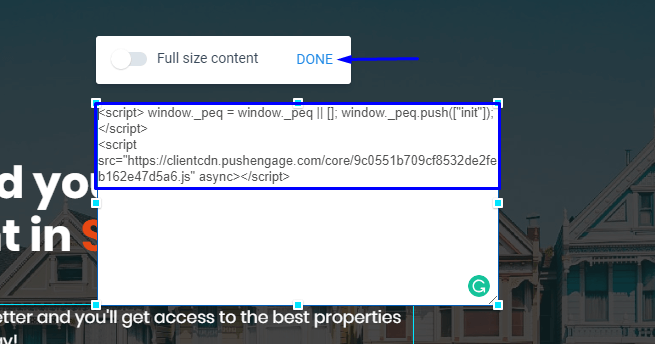 Once done go back to the main page and click on Publish.
That's all if you are an HTTP landing page. You can check the preview and Push notification will be enabled on your website. But if you are an HTTPS website navigate to Settings > Subscription Settings > Subscription Dialog box. Under HTTPS tab > Click on Edit on the opt-in selected.

Go to Desktop Settings > Options and enable Quick Install. Do the same for mobile settings as well and save the changes.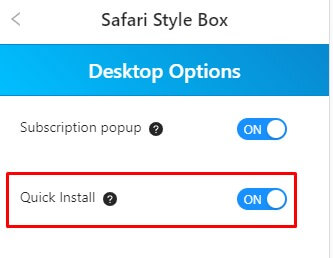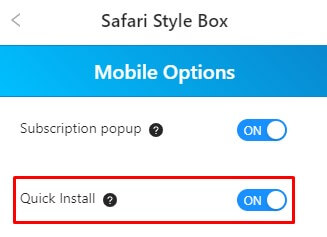 That's all and your installation is complete. You will receive an opt-in for the subscription when you visit your website. Or else if you have access to root directory then place the service-worker.js there such that it is accessible.
These files are present in Installation Settings > under the HTTPS tab (step 2).
To install PushEngage on Instapage Landing pages, you can follow the below video as well:
You can also customize your subscription dialogue box by changing the colour, placement and the text of the opt-in. In case you are using X Cart 4, PushEngage supports X Cart 4 installation as well.
In case you don't see the push notification optin on your X Cart website, follow the testing guide on web push notifications. It will help you to debug any issue with the installation.