One of the most used platforms for building an e-commerce site is Shopify. Once you have your site on Shopify, the next thing is to generate traffic. However, you need to capitalize on the traffic you generated. The best way is to re-engage your traffic. As per the study, it is cheaper to generate revenue from repeat traffic than new traffic. One of the ways to re-engage customers is to enable push notifications on Shopify. You can drive traffic to Shopify Store using the PushEngage App.
Do you know what is web push? It is the small messages that appear on the browser. For it to work, the user has to first allow web push notification. They only user will start receiving push notification from your website.


Below are the top features of push notification Shopify app you should check:
Installation
One of the 1st things that come into mind when going for any new tool is the Installation. Installing the push notification app on the Shopify store is straight forward. In a single click, the app will be installed.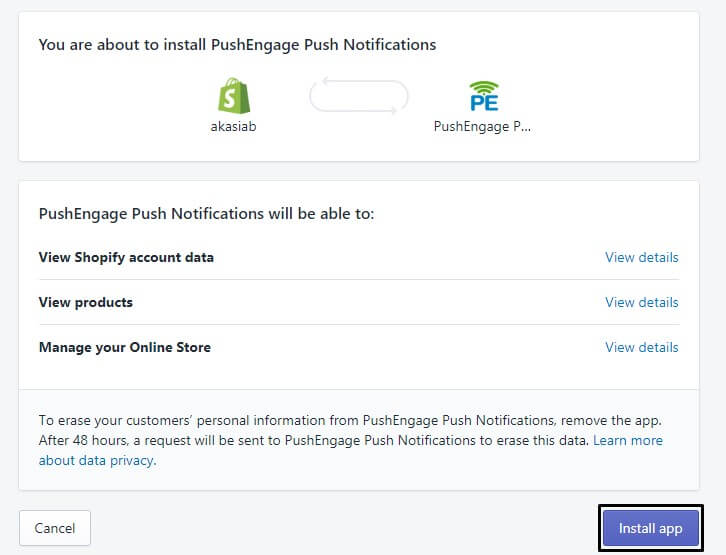 Once installed, the push subscription opt-in will be active in your store, and the visitor can subscribe. You can start sending push notifications to your subscribers:
Push Notification Design.
Creating a push notification is very simple. However, to make it more effective PushEngage has added a lot many features to push notification creation.
Emojis: The push notification platform has integrated the emojis feature. You can search for the emojis and add it to your Push Notification copy. This will make your title/description more engaging as compared to plain copy.
Multi-Action: Using PushEngage, you can use not one but two Call-To-Action in a single notification. As an e-commerce website, we understand that you may have products that are gender-specific. So, if you are running any apparel sale, you can target both men & women in a single push notification. You can add two different CTA images as well.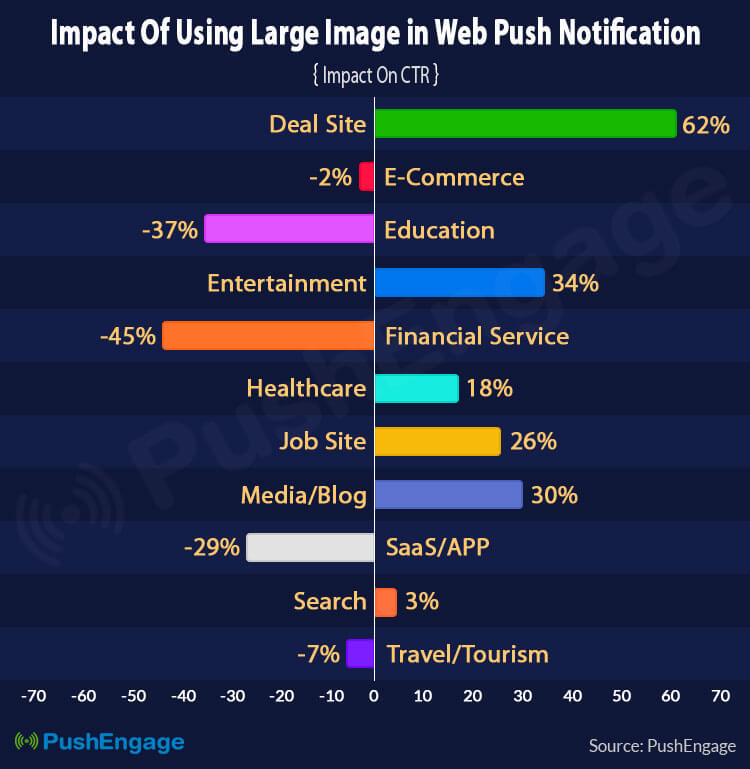 Large Image: Using the PushEngage Shopify App, you can use a large image in your Push Notification. Each push notification already has the logo image. Along with that, you can add one large image. A picture speaks more than just text. As per the study, push notifications with a large image can result in upto 65% higher as compared to notifications without an image.
Push Notification Campaigns
One of the most important things about the push notification platform is the campaigns. In the Push Notification Shopify App, all the campaigns are in-built. All the crucial campaigns for every e-commerce website are in-built in the app itself. In a single click, you can activate the campaigns. These campaigns have pre-filled templates. You can add or edit the templates.
Cart Abandonment: Targeting cart abandonment users using Push Notification is very easy. Activate the campaigns and it will automatically send a series of push notification to cart abandonment users.
Browse Abandonment: You can even target users who leave the site after browsing. It has a pre-filled template of a series of push notifications that will be automatically sent to the browse abandonment users.
Drip: Another important auto campaign is the drip. This allows you to design your own campaign. One of the most effective campaigns in push notification playbook for Shopify store is the On-Boarding campaign. Create a series of push notification that will be triggered whenever any new user subscribes.
Segmentation
Every user is different and so should be targeted accordingly. Push Notification allows you to segment your subscribers based on URL. For e.g. if a subscriber comes to your gift section and subscribes, he will be subscribed to the Gift segment. This way you can create multiple segments based on your product or category.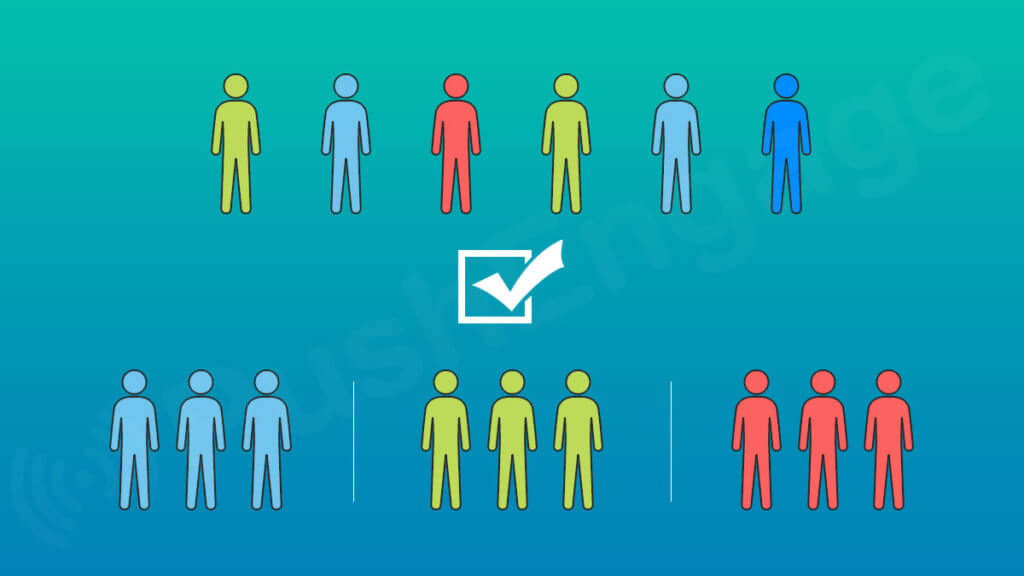 You can then use these segments in your drip campaigns as well. For e.g, you have a gift segment and you have created a Gift-Drip campaign. Add a series of push notification related to gift products and items. Any new subscribers who enter this segment will start receiving the targeted push notifications at regular intervals. It helps you to build a brand as well as result in increased engagement.
Scheduling
Another popular feature of the Push Notification app for Shopify users is the Scheduling. As an e-commerce business, you ran a lot of sale events like New Year Sale, Easter Sale, Christmas Sale, Diwali Sale, Black Friday sale, and more. All these sale events have pre-defined dates.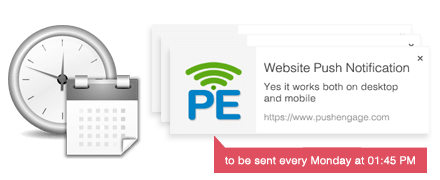 Using Push Notifications, you can create your sale campaigns before-hand using the Scheduling feature. This feature allows you to create all push notification and scheduled it to be delivered at a later time. This way you will not miss out on sending push notification on those important dates. Moreover, you do not need to be on the Push Notification dashboard all the time. You can focus on other activities and let the sales campaign run in auto-mode.
AB Notification
We do not know whether the push notification copy we wrote will work or not. The best way to know that is by using AB testing. It allows you to test your push notification to a small set of subscribers. Based on the performance you can decide what type of push notification is favored by your subscribers.

AB testing allows you to test multiple attributes of your push notification. You can test the title, image, description, and more.
Customer Time zone
As an e-commerce website, you may have subscribers from multiple geographic. If the current time in India is 1:30 PM, it will be around 4 AM in New York. If you send a push notification based on our geo, it may not be best time for subscribers in other geo.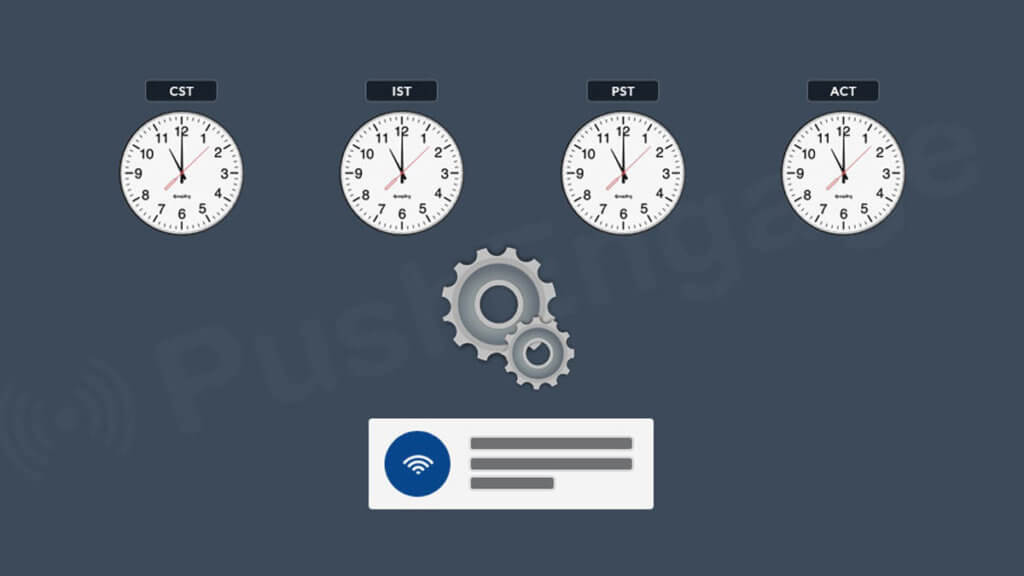 This problem can be easily solved using the Customer Time zone feature. Based on the customer time-zone the push notification will be delivered. This way each of your subscribers will receive the notification when they are active. Now if you send push notifications at 4 PM, it will be delivered at 4 PM as per the timing of that geography.
Shopify is a great tool to create websites. It has a vast collection of apps to create an e-commerce store in no time. With the push notification app available on Shopify, you can re-engage customers instantly and effectively. All the features are created keeping in mind the need of any website. That's why web push is a must for Shopify Store. Start using the app and see the impact. If you don't know how it will appear, see the demo of web push notification. Take a free trial to get started.