Nowadays you can learn everything online from anywhere. Thanks to e-learning sites which enables people to learn everything from the comfort of your place. It has made is convenient for both student and teacher to learn and teach anytime and from anywhere. There are so many e-learning websites offering different courses. Everybody is running ads, mailers, to get more and more students for the courses. However, you need to make sure those prospective students keep coming and enrol in your courses. One of the best ways to re-engage customers is Web Push Notifications. Below are the top push notification campaigns designed for e-learning websites.
Top 5 Push Notification Campaign Ideas For E-learning sites
Course Update
As an e-learning site, you must have many courses available on your website. The market is very competitive and you added a new course to your services.
This new course is in great demand among the students. To market this new course, you need to quickly update your subscribers before anyone.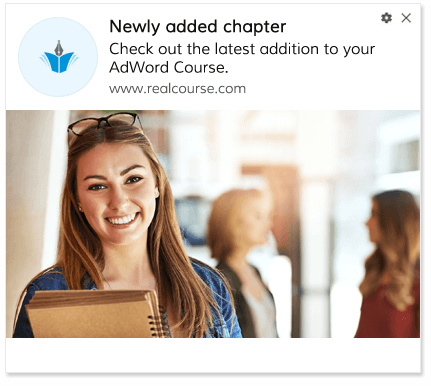 The best way is to send Browser Push Notification. It will be delivered instantly. You can even add a large image to your notification to make it stand out.
Exam Update
Many of the students take a course through the e-learning website to clear certain exams. As a website owner, you want to make sure that those students don't miss the exams or any exam-related updates.
Using Push Notifications you can ensure they are always informed about the upcoming exams. Here is how you can do it:
Using the Drip feature you can automate this. For e.g. you have a course for the UPSC exam.
Create a segment and name it UPSC exam.

Whoever enrolls for UPSC exams are added to this segment.
Create a drip campaign and name it UPSC Drip.

Add notifications regarding the exams. You can add multiple push notifications in a single drip.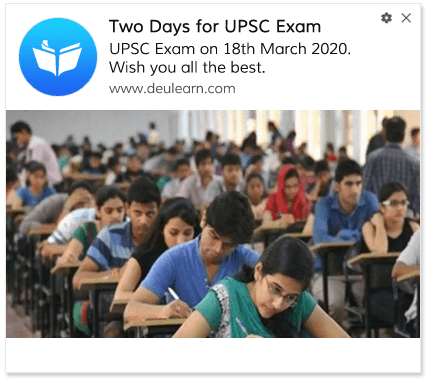 With the above drip campaign, the notifications will be automatically sent at the set time. Students will be kept informed about their exam schedule.
Career Guidance
Another aspect of the e-learning website is career guidance. Once a subscriber completes any course, he or she may need career guidance.
As a website, if you have organized a career guidance event you want them to attend. You may be busy in organizing the event. To ensure subscribers do get the notification on time, you can use the Schedule Feature of push notification.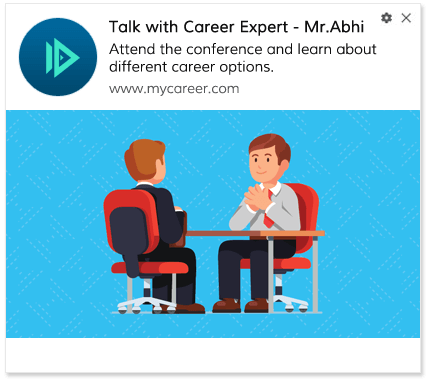 It is easy to schedule push notifications.
Identify the target segment for whom you have organized the event. You do not want the current students to attend the event.
Get all the information related to the event.
Create notification and schedule it to be sent at a later date.
Once done, you can now focus on the event. The push notifications will be automatically delivered to the target segment.
Course Price Alert
Most of the customer is price sensitive. They want to enroll but price may be too high for them.
During big sale events like Black Friday or in Diwali, many of the e-learning sites offer a discount. As a subscriber, they want to be updated about the price change on their favorite course.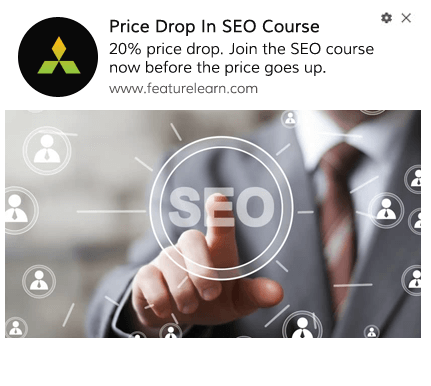 Using Push Notification, this entire process can be automated. Use the Price Alert Push Notification campaign. Whenever there is a price drop, push notifications will be sent to them with the product link. Since these subscribers are waiting for the price drop, the chance of them converting is very high.
Account Update
Once a subscriber becomes a paid member for your e-learning course, an account will be created. Now, if there is any change in the course or in the account you need to immediately update the member.
Consider a scenario where the scheduled live lecture has changed to different timing. To ensure, that the student does not miss this golden opportunity, you need to keep them updated about the same. Similarly, if there has been any change in the user account, they need to be updated.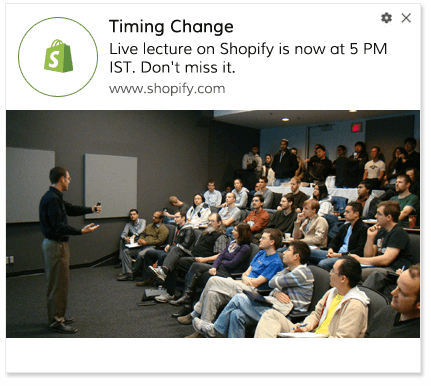 Here is what one of our happy clients, Wicked Weasel, has to say –
"We are able to reach our customer base in almost an instant. Recently we had a Facebook live stream with technical difficulties due to internet connectivity issues. The Livestream dropped 2 times, and without push notifications, we wouldn't have been able to bring people back onto the live call when we reconnected in such a timely manner. Email would have been too slow to put together in an emergency and social media organic posts only reach a fraction of the following." – Amanda Hyciek, Digital Marketing Strategist, Wicked Weasel
Try out the above push notification campaigns for e-learning websites. If you have any queries, feel free to email us at care@pushengage.com.