Are you running out of push notification ideas for your website? Do you want to get your hands on top push notification ideas and examples that you can implement right now? In this article, we will share the most comprehensive list of push notification ideas that you will ever need. It will cover every aspect of your online business.

As compared to other tools, web push notification offers a high subscription rate. However, if you fail to re-engage them, they will eventually unsubscribe from your push notification. That doesn't mean that you will keep sending a lot of push notifications. If you can send targeted and relevant notifications, then subscribers will be engaged with your brand positively.
How do you write a good push notification?
There are four parts to a good push notification:
Title: Keep your title very crisp and clear. Use power words like Special, Limited, Gift to increase CTR. Do use emojis in push notification title.
Description: This is where you need to give a little more details about the notification. Make sure to use power words in this section also.
CTA: You can even mention call-to-action. Using PushEngage, you can specify multiple CTA with a different landing page.
Image: Include an image in push notifications. As per the study, images in push notifications can increase the increase CTR by 65%.
Test your push notification before sending it to all. Analyze the result to create the best push notification copy.
Top Push Notification Ideas And Examples You Can Implement Right Now:
Push notification for subscriber life cycle
Welcome notification
Send welcome notification for new subscribers. Use the push notification onboarding template to get started.

Profile update
Send a notification and ask the subscriber to update their profile. Job websites will need data like work experience, location, skills to serve better notifications. Similarly, an eCommerce website will need data on gender, age, birthdays to engage users effectively. You can use the form abandonment campaign to get the profile form filled.
Old/Inactive users
Send a reminder with an offer to get back inactive users back to your website.
Surprise gift
It's good to send a push notification with a gift voucher. When your customer is engaged with you for a long time, sometimes sending a surprise gift can go a long way.
Exclusive offer
Share exclusive offer notifications from time to time to keep the user engaged with your brand.

Thank you
Show your gratitude with a thank you notification to all subscribers.
Push notification relevant updates
Important updates
For the travel industry, real-time update of flight is very important for travelers. Send instant notifications and update them about their travel information.
New release
Send notification about your new product launch or articles. This will keep them engaged with new information.
Recover cart abandonment
Send timely notification to cart abandonment users and recover lost revenue. This is one of the most converting push notification ideas. Many eCommerce websites are already seeing more than a 10% conversion rate.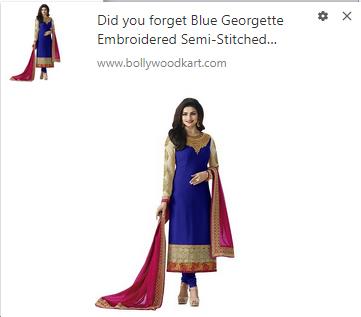 Price factor
Another effective push notification idea is a price alert. People always want to get the product at the best price. Send notification when the price drops.
Back in stock
Good that your product is going out of stock. Make sure to send a notification when the product is back in stock.
Cross-promotion
Send notification showcasing complementary products based on the past purchase. This will increase engagement and conversions.

Post-purchase update
Order confirmation
Send instant notification when the subscriber purchases any product. This will confirm that the order was placed successfully.
Tracking
Send notification to keep user updated about the status of the product
Loyalty points
Update user about the loyalty points they earned from the last shopping. Also, regularly update about the loyalty programs. This will encourage them to shop more.
Thank user
Once the return date of the product is over, send a notification thanking the user for the purchase.
Promotion
Flash sale
This type of sale runs for a small duration but generates a lot of revenue. Make sure to send a notification to your entire subscriber. This is a very effective push notification idea that can generate instant traffic.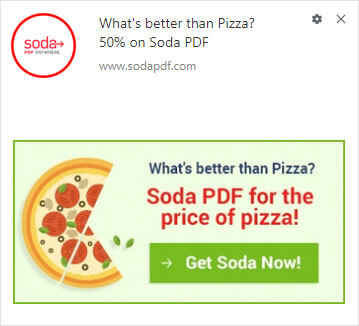 Seasonal sale
Every season brings reason to shop. As an online website plan out sales for different seasons like summer sales, winter sales. Schedule your notification for the entire event so that you do not miss out on reminding subscribers.
Exclusive sale
Use the personal data of the user to run an exclusive sale. Wish your subscriber on their birthday, anniversary, or any important event and share an exclusive discount code.
Event sale
There are lots of events that happen in a year. Events like New Year, mother's day, father's day, black Friday, Cyber Monday. Send early notifications to users about such events so that they don't miss the opportunity.
Brand promotion
Contest
Run a contest to increase subscriber engagement. Send notification to users about the contest.
Social sharing
Send a notification and ask the subscriber to share your product on social platforms.
Local language
Send notifications in local language to create strong brand recall.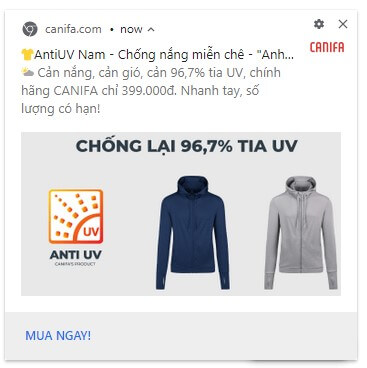 Make them proud
Product reviews
Once a user makes a purchase, share reviews of the product. This will increase confidence among the customer about their purchase and they will be more than happy to even share it on different platforms.
Total purchase
Send notification about the total number of orders placed for the same product that the customer has bought. This will make the customer happy about their purchase.
Action-based
Downloaded pdf
If a subscriber has downloaded a pdf file, send him relevant product information. The subscriber could be a potential lead.
Watched full video
If a subscriber has taken the time to watch your product video, it shows the interest level. Trigger an instant notification about the product and benefits. You can even share a limited time discount coupon.
CTA button
As an online website, you have multiple trigger points on your website. E.g. you have an SEO article. Put a CTA button asking the user if they want a Free SEO Audit. If the customer clicks on the CTA, trigger a notification and share the guide. This is to nurture potential leads.
Opinion matters
Request review
Send notifications to customers and ask them to share product reviews on your website and social platforms. You can also run a review push notification campaign.
Feedback
Send notifications asking for user feedback about the product and services.
New thoughts
Blog writers are always looking for topics that can interest readers. Send notifications and ask subscribers for new topics. This will increase engagement and readers will also feel ownership of the article.

These are the most converting and engaging push notification ideas that you can implement. All the ideas can be applied to every industry. Start applying and see the impact.