Do you want subscribers on the WordPress site? You can easily increase your subscribers using push notifications. We will show you the exact steps to increase the push notification subscription rate.

Creating a website on WordPress is very simple. You can create a website for free on WordPress. If you are happy with the free WordPress themes, you can choose from the premium themes as well. Here is a list of the fastest WordPress themes that can speed up your website.
However, revenue will come only when people visit your site and subscribe. Website creation is just one part. The bigger part is getting subscribers to the WordPress site. So, how to increase subscribers on a WordPress site? One of the best ways to increase subscribers is to use web push notifications. In this article, we will share the best practices you can follow to increase subscribers.
How Do I Add Push Notifications To My WordPress Website?
To get started, you need to 1st install the PushEngage plugin and activate it. For more details, you can follow this guide on how to install the PushEngage plugin on the WordPress site.
How to increase subscribers on the WordPress site using push notifications?
Follow this 6 proven tactics to increase subscribers on WordPress website.
Multiple Optin Options
PushEngage offers multiple push notification optin. Every website is different and so is the target segment. Will a single type of push notification optin will work for every online business?
At PushEngage, we understand that every business has different needs. You have the option to select from 7 different types of optin. You can customize all the push notification optin except for single-step optin.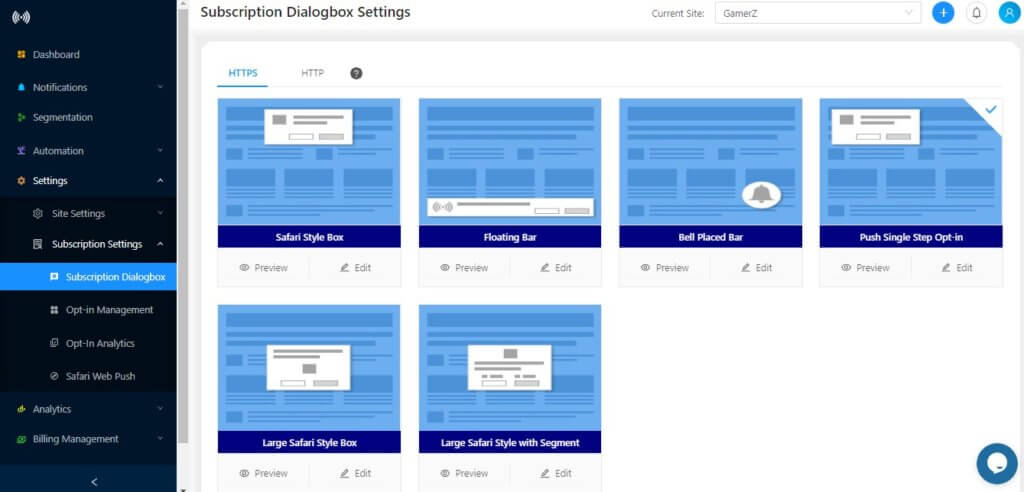 To increase subscribers, you 1st need to know which optin is best suited for your website. You can AB test the push notification optin based on:
Optin Copy – Test different types of copy to see which works best
Optin Type – Chose different types of optin to see which gives better subscription rate
Color – You can even change the color of the optin to match your brand color. It may result in an increased subscription rate.
You can use the Push Notification optin analytics data to see which is performing better. It will help you to optimize your optin to get higher subscribers for your WordPress site.
Delay in Optin
When someone lands on your website, they are looking for some value. They will subscribe only if they are happy with your website. So, show the optin after some delay.
In PushEngage, you have two options to delay the optin: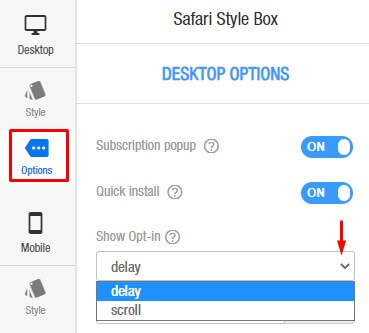 Based on time spent: Select the delay based on the time user has spent on your website. The time is in seconds. If you chose 5, then the push notification optin will appear after 5 seconds of the user landing on the website.
Based on page scroll: The user will land on your page and scroll to see the content. You can select based on the % of the page scrolled. If you chose 20%, then the optin will appear after the user has scrolled 20% of the page.
You can check the different amounts of delay to see which gives the best result. We have observed that a delay of 5 seconds gives the maximum result. However, it's always better to test it.
Optin Overlay
Out of all the optin types, single-click optin delivers the best result in the majority of cases. However, the problem with single step optin is that you cannot customize it. Then how will you tell the user the benefits of subscribing to your push notification?
There is away and that is Optin Overlay. It gives you the space to share the benefits of subscribing to your push notification with the user. You can craft your copy and make it compelling enough that the user clicks on "Allow" to subscribe.

If you are facing a lack of words, use the power words. These will boost the subscription rate of your WordPress site.
Geo-Based Optin
Are you serving a global client? If not, then what will you do with subscribers from other geos? Well, it will add up to your subscriber but without any value.

At PushEngage, we have the geo-based optin. You can select the geo where you do not want to show your push notification. This will help you to get targeted subscribers.
Push Notification Widget
What happens when the user blocks your push notification optin?
Users will not receive any push notification optin on your site. If the user wants to subscribe to your push notifications, there is no way he can do so. That's where the push notification widget comes into the picture.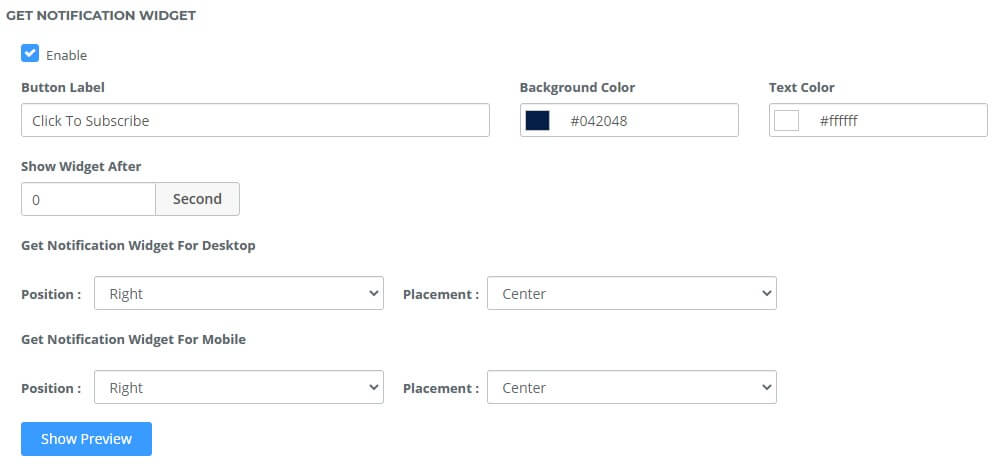 When user clicks on the push notification widget, the push notification optin will reappear and user can subscribe to the push notifications.
Optin Reminder
In the latest chrome release, quieter UI has been added to the browser. For those people whose browser has quieter UI enabled or who clicks on block, the push notification optin will not appear.
At PushEngaeg, we constanly update our product with every latest chrome update. This is to ensure that your business doesn't suffer. With quieter UI released, we also have released Optin Reminder feature.
Now you can remind user to subscribe to your push notifications in the above cases. You can customize the reminder with option like –
reminder to be shown after 1st visit
show optin again after "n" number of days
total number of reminders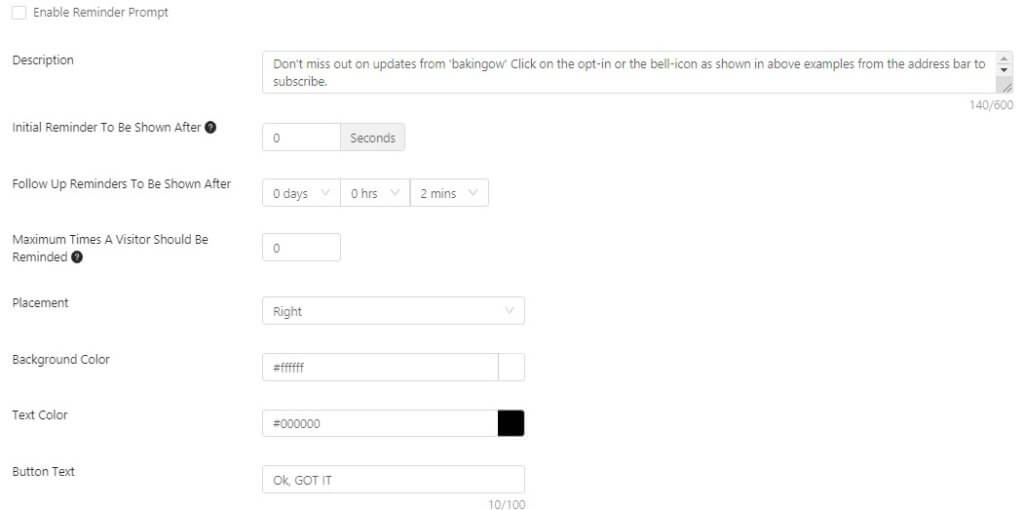 This will give user another opportunity to subscribe to your push notifications.
Above the best tactics to increase subscribers on a WordPress site. Now that you know it all, it's time to get started.