The ecommerce space has been expanding steadily, with some projecting a market size of $4.97 trillion by 2021. With Shopify being in the top 3 ecommerce platforms, opening up a store on the platform is relatively easy, but growing it can be quite tough.
However, many online stores benefit from the same tactics and it usually comes down to who executes better. If you're wondering how to go toe-to-toe with the competition and beat them regularly, here are some easy tips to help you grow your Shopify store online:
Prepare And Distribute Valuable Content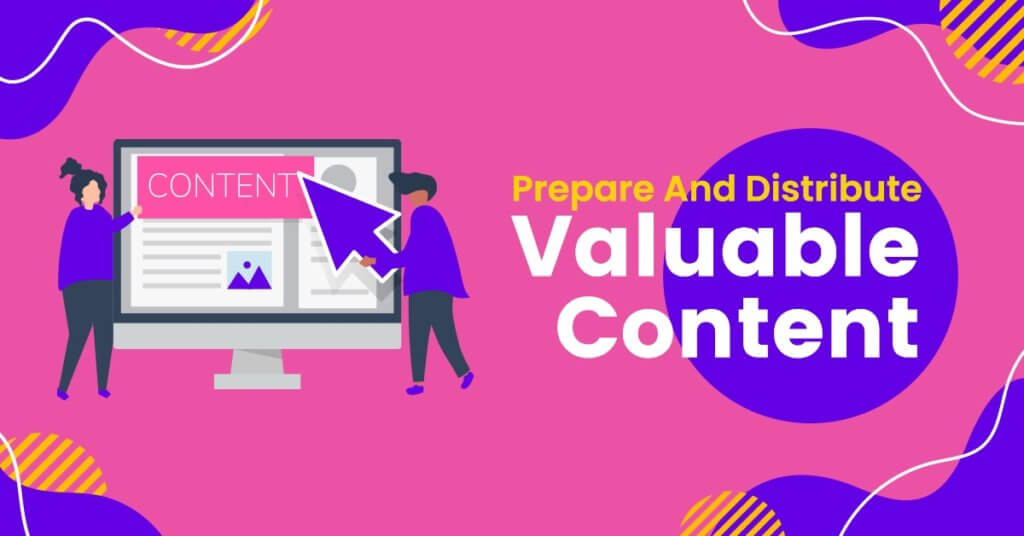 One of the simplest ways to market your Shopify store is through publishing content. This technique is done by many so you have to switch it up a bit to get an edge. For starters, go beyond posting on your own business blog and guest post on other reputable websites.
Steer clear of automated distributors that are used to market articles. Search engines have gotten better at tracing these kinds of moves so your articles may not get good rankings if you do it this way.
Another way to make your content marketing a little more unique is to use multimedia materials. Incorporate infographics plus other visual artwork and slides, produce vlog and podcast episodes, host livestream sessions etc.
Ensure that you always have a clear call-to-action that the audience can undertake when they consume your content. Try to be informative/educational, show how your store's products solve actual problems, and make use of storytelling to draw people in and keep them following.
Get Into Product Feeds
There's a ton of comparison websites out there known for gathering product information to give a better picture of the best deals. These include The Find and Shopzilla. Visit as many as you can and search for the kind of products you sell.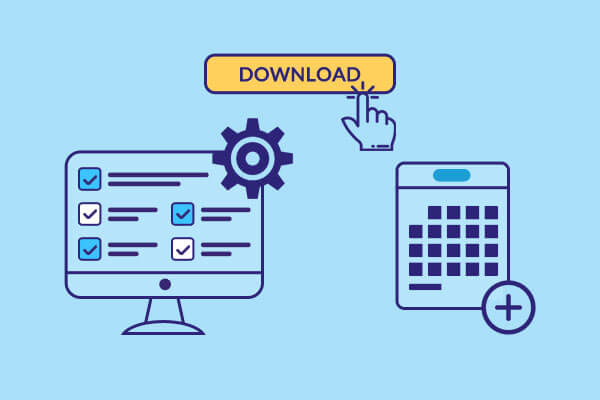 Proceed to record the best offers and adjust yours to be competitive. Get it displayed on these sites so that you can tap into the traffic of people looking for a good deal.
This will require you to create a structured file (.xml, .txt or .csv) with attributes about your products that other systems can read.
Product feeds can help you to easily appear in many other online spaces like marketplaces, Google Shopping, etc. Basically, anyone who needs information on products, be it a wholesaler showing available retailer deals, social media dynamic product ads, search engines, etc.
Learn more about how to create effective product feed files from this piece.
Add Social Proof To Your Store
There's only so much convincing you can do with your own advertising since it has a trust ceiling. Customers expect you to say good things about your ecommerce store because it benefits you. This means they'll eventually want to know what others have to say about you.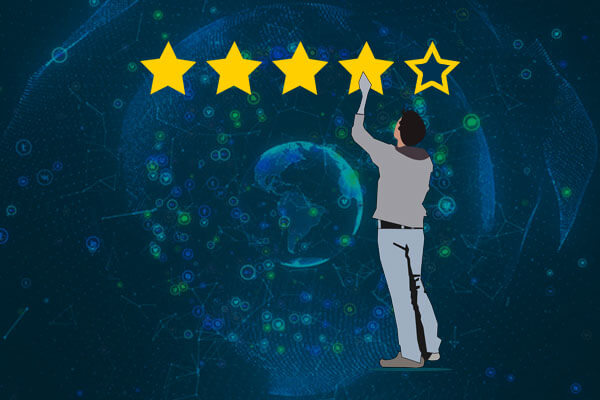 Reviews, testimonials and ratings are very useful in this case but remember that it's up to you to put in the work to get them. When it comes to your store, display enticing CTAs requesting visitors to rate your products and services, or leave some sort of comment.
In many cases, you may have to throw in an incentive like a free product or discount on a future purchase. Social proof generated from your site may not be enough. Send out products to review groups like Honest Society.
Set up a company profile on platforms like TrustPilot to get scores that are more credible. Whenever you achieve a ratings milestone, post it on your social media pages and the store website with a "thank you" message.
After gaining a bulk of good reviews, go through some Shopify themes to pick one that helps you display them strategically. You can find one with special add-ons that do just that here.
Re-engage Previous Customers
The main objective here is to build brand loyalty and increase the lifetime value of these customers. Two major tools you can use include email marketing automation and Web Push Notification. Gather as many emails as you can by using convincing CTAs on your store.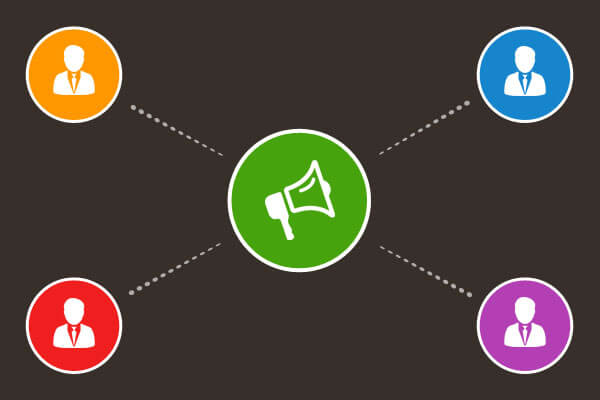 Web Push Notification allows you create subscriber base very fast. Creating push notification based on customer interest. You can also make the push notification template for different re-engagement campaigns. Update users on sale events, product promotions and other tactics to bring them back to your site. You can use the Push Notification App to install web push on your Shopify Store.
Craft emails relating to different topics and actions such as cart abandonment, wish lists, new listings and restocking of unavailable products etc. Update your subscriber list regularly and keep watch over your open and click-through rates.
Use the same customer data to create ads on social media and other digital platforms that are more likely to be seen by existing customers.
Create Strong Brand Partnerships
This technique is all about identifying brands that have established a commanding footprint in the online space and are in some way related to what your store offers. If for instance you sell eyedrops or maybe herbal health products, seek out some medical practices.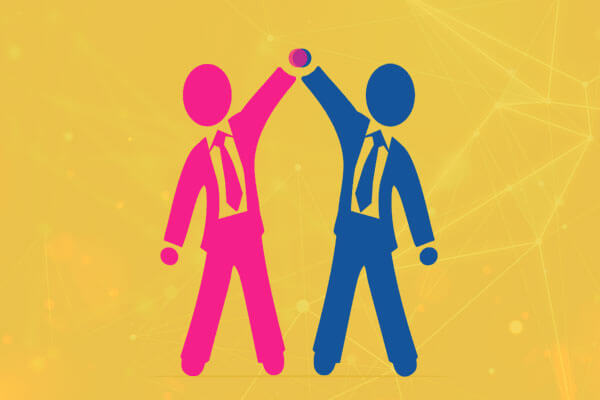 Find out how you can get them to recommend your product to their audience. If it involves certifications and tests, get them done. Another effective way to go about this is to revisit the supply chain.
Search for the websites of different manufacturers whose products you sell. Check whether they have a publicly displayed list of authorized/trusted dealers. These are the businesses that many of those who like the product are more likely to buy from.
Reach out to the manufacturers and find out what it takes to qualify as an authorized dealer. A lot of the time, it involves a combination of large sales volume and great customer care.
Some may require you to participate in promotional policies regarding their products, like price slashes, warranty packages, attractive product description, listing accessories and customer support etc. Make sure you check the list of everything given to you and get mentioned in their dealer section with a link.
This helps to get you more credibility and traffic that is already narrowed down to people interested in the product.
Keep Your SEO Updated
Once you have listed your primary group of products and created pages for them, you have to optimize your store's site to appear higher in search engine results. The earlier stages will involve conducting keyword research using tools like Ahrefs and doing test searches.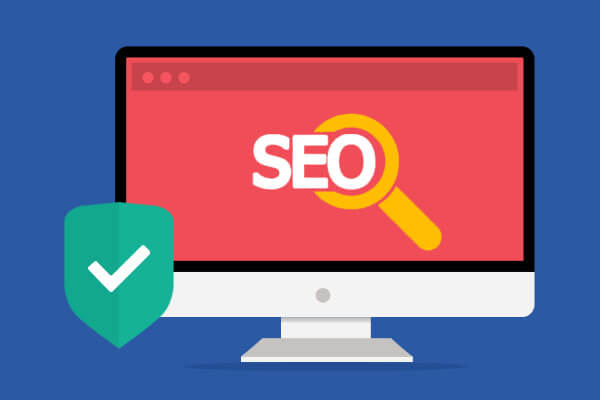 When you get an idea of how high or low you're ranking, revisit core elements like your page copy, links, product names and product descriptions. Find a way to incorporate the top keywords related to your products into these areas.
Adopt a flat site structure and reduce the number of steps between your homepage and specific products. This will make it easier for search engines to scan your website. Practice a continuous approach with each new listing and added information field.
Add details like ratings, certifications and availability to your sitemap. This will enable you to still rank high for nuanced searches like "EMI-compliant stereo systems with a 4-star trust score".
Set Up A Referral Program
Just like how you may buy from a business recommended by a friend, your Shopify store can also benefit from word-of-mouth. A similar and more organized version of this is a referral program.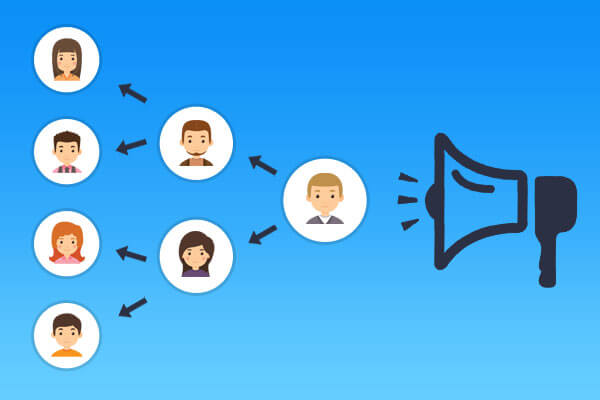 A key aspect of this program is an incentive/reward given to a customer for bringing in a new one. Improve your shopping experience so that it's worth talking about. Primary areas include the time taken to get to a desired product and the duration of the checkout.
Carry out more research on existing customers to find out what they'd like most as a reward. Things like most viewed products or level of discount use can guide you. Create awareness for your program on various social channels.
Consider using a referral app like ReferralCandy, Rocket Referrals or Referral Rock to manage and track your program's success neatly.
Partner With Social Media Influencers
Perform searches for words and hashtags related to your store's products and discover popular influencers who post about those topics. Find out as much as you can about the size of their followings, its demographics, and more importantly, their engagement statistics.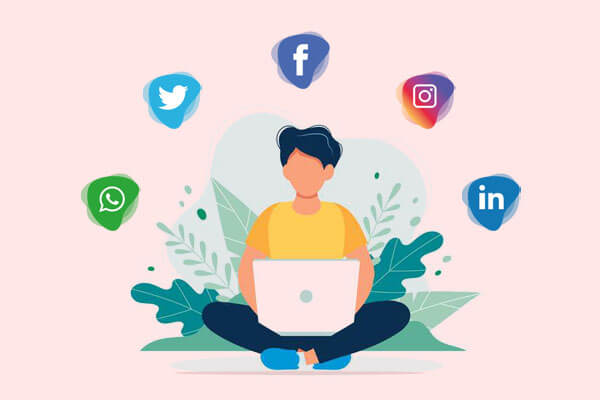 You want to go with those who get more replies, reposts, likes and retweets. Simply getting eyes on your business may not lead to any tangible growth. Approach them and let them know what your targets are for your store.
Let them try out the products and get a sense of how they can promote your store. Listen to what they'd like in return and strike a deal that both sides can keep going.
Widen Your Product Listings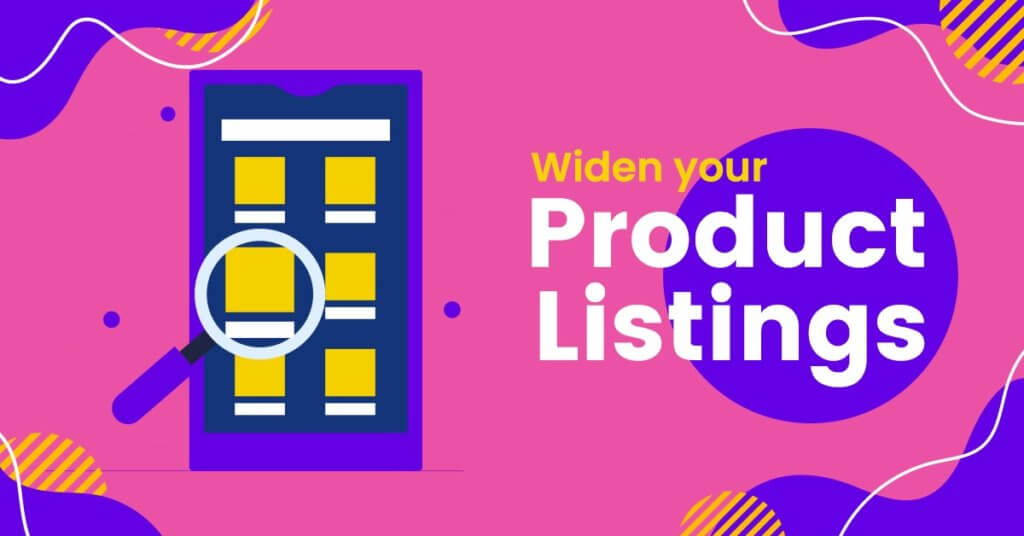 Make it a habit to always search for new products periodically. Go further by finding out which ones people search for the most, their common alternatives etc. Create goal-oriented categories within your plan, for example, consistent and moderately sold products.
Add others like niche products with cult followings. This is to enable you to list products that perform differently in regard to sales volume and number of customers. The goal is to strike a balance between driving traffic for your shopify store and getting multiple sales per visitor over time.
This research should also enable you to stay ahead of the competition by listing products before they do, and getting better wholesaler prices. If properly done, you'll be able to always adjust quickly and maintain a competitive offer that sees more inflows than outflows.
Attract Affiliates And Sell On Other Platforms
Set up an affiliate program to give a commission to people who bring in traffic and sales for your store. Where possible, tap into an affiliate network by paying them a fee for more guaranteed results. Get your products listed on larger marketplaces like Amazon. Run discounts on their platforms while giving out freebies for reviews so that your products can be given more visibility.
All-in-all, whatever combination of techniques you decide to use, endeavour to set aside a budget for your activities. Don't be drawn towards high traffic sources only. Try to strike a balance between numbers and genuine interest in your products amongst the crowds.