With the increase in connectivity across the world, travel has now become affordable. To plan travel, we need to find the location, connectivity, accommodation, and other things. This has given rise to different sections within the travel industry – ticket booking, hotel booking, package booking, travel blogs and more.
As the travel industry is booming, so is the competition. Every company is working hard to acquire and retain customers. With the advance in technology, company's wants to reach to more and more customers and keep them engaged at their platform. They are using various channels like email, social media, apps to engage with customers. However, there is another way to reach out to customer instantly and is more engaging – Web Push Notification. For the year 2019, we have identified some of the creative campaigns using Website Notification. Below is the Push Notification Guide for Travel Website, to create effective campaigns. You can take a trial and send push notification for free during the trial.
With Web Push Notifications, you can create a number of campaigns depending upon your goal –
Increase subscription
Re-engage users
Retain customers
Generate revenue
Top Campaign Ideas to generate more revenue and keep your travel enthusiasts engaged:
Price Drop Alert
Customers are price sensitive. Send notification, when there is a drop in price. Create a price drop alert campaign to send push notification automatically when there is a price drop.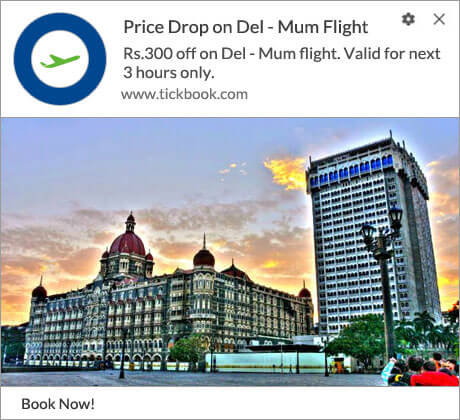 Sales and Discount
Run sale campaign to promote your website.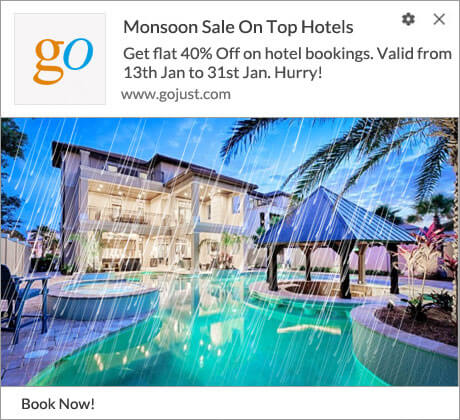 Re-engage with Cart abandonment users
Many times the user abandon their travel booking. Run the Push Notification booking abandonment campaign to re-engage with users.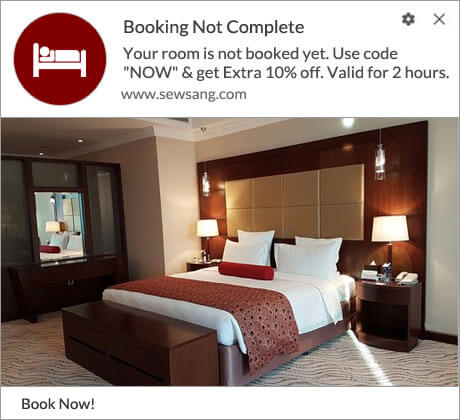 Cross-Sell
Promote complimentary offers using Web Push Notifications for travelers. If a traveler has booked a flight ticket, you can share a list of best hotels to book.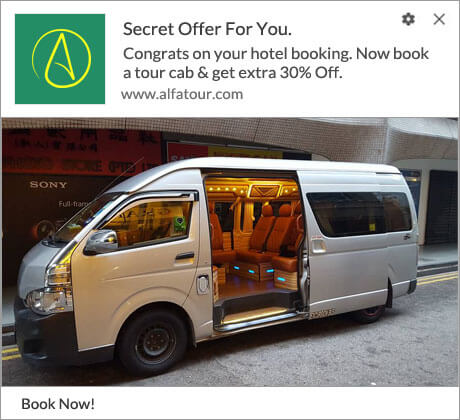 Engage users with timely Alerts
Keep your users engaged even after they have booked their flight or hotels at your site. Share the best places to visit during their tour.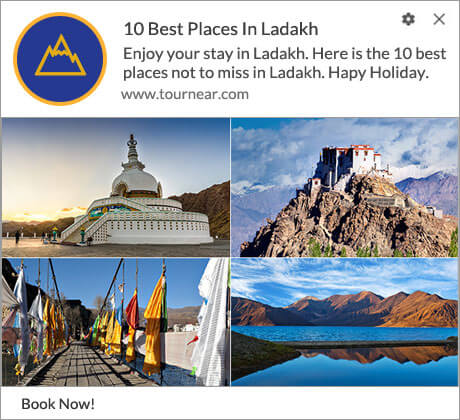 Review Campaigns
Let customers share their experiences with you. Run a push notification review campaign to get customer feedback about your services and share them on your site.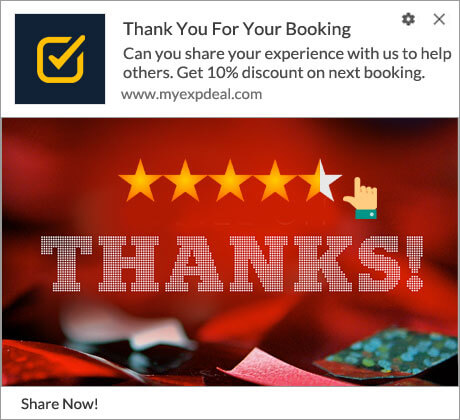 Content Campaign
One of the best ways to engage users is through content. You can create content on various topics related to travel like top destination, top budget hotels, the best place to visit in summer and more. You can also travel guides for users. Content helps the user to re-connect with your brand. User Drip Push Notification campaign, to share content on regular intervals with users. This way you are connected to the user not only during peak season but also during off-peak seasons.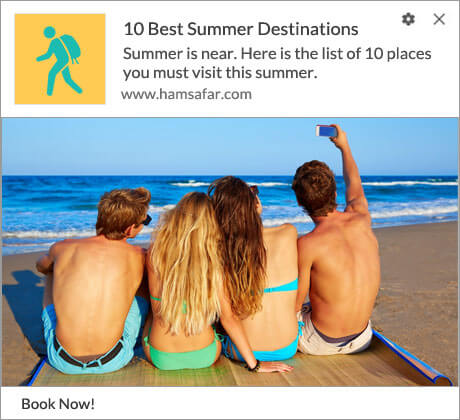 Creative Campaigns
Apart from the regular campaigns, you can run a special campaign during special events. The purpose of these campaigns is to offer different packages to make the event more special. Below are the examples: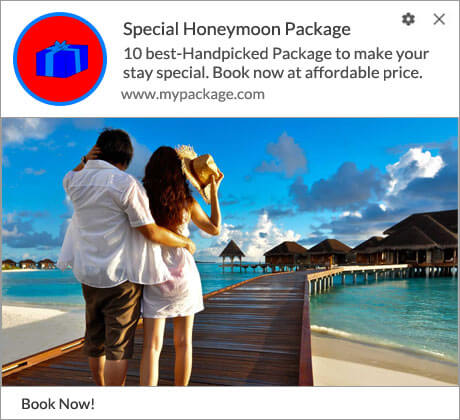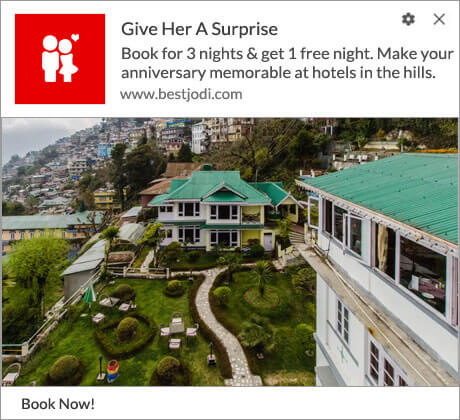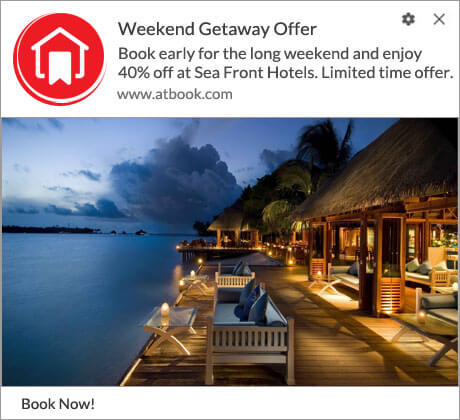 Re-engage with Old Customer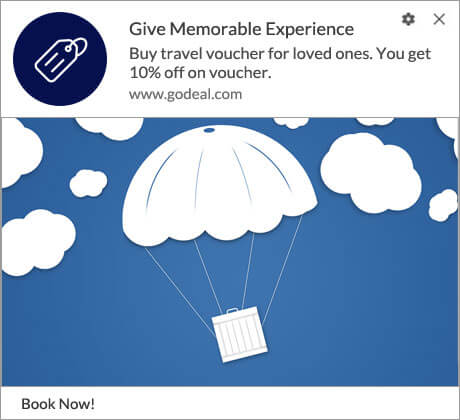 Web Push Notification is very easy to install and use.
Increase subscription
The most important factor for the success of any marketing campaign is to have subscribers. With ever-increasing competition in the travel sector, it is very important to convert website visitors to subscribers. This way they can plan out suitable campaigns to convert subscribers to customers.
As compared to traditional media, Web Push Notification offers higher subscription rate. Push Notifications offers single step a two-step opt-in subscription option:

If your site is HTTPS, use a single-step opt-in to get a higher subscription rate.
Segment Customers
Every customer is different and so is the requirement. People have different requirements when searching for hotels including types of hotels, location, flights, cabs and other. Once you have segmented customers based on their preference and previous travel itineraries, you can segment them. Later you can send targeted push notifications. During the research, it was found that notification sent to targeted segment increased click rates by 2X.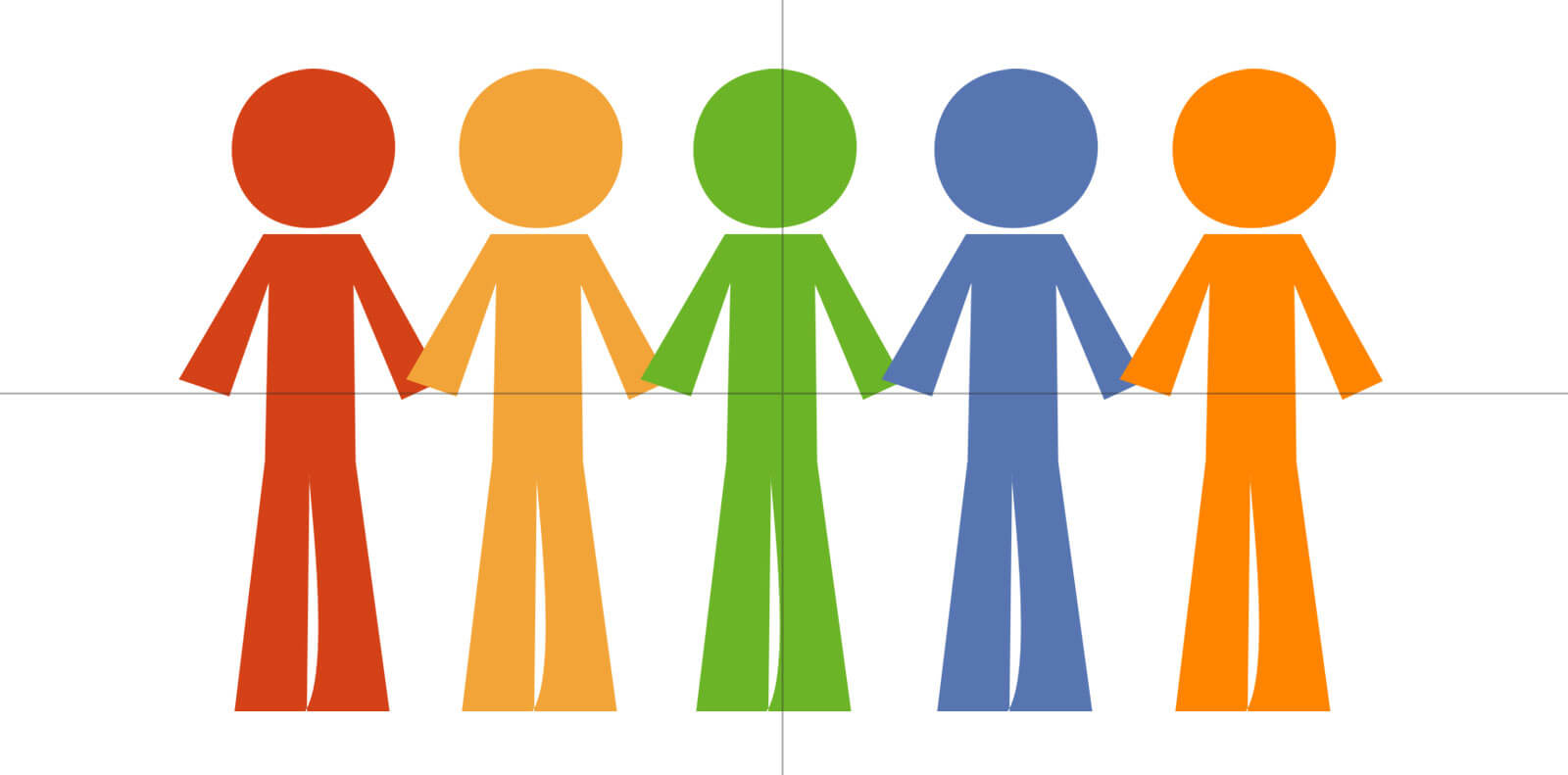 Check out the below case for clear understanding:
You have a set of customers who always book hotels during the long weekend. Segment them and keep them posted with a list of location and hotels for the upcoming long weekend. This way the customer will know that you understand their requirements.
Crisp Notifications
The aim of sending the push notification to travelers is to ensure, they click. To do so, keep your push notification crisp, simple and clear. Keep the title and message clear. In travel push notifications, images create a great impact. Include beautiful images to capture the user's attention. If long holidays are coming, send them a list of nearby destinations with images and emojis.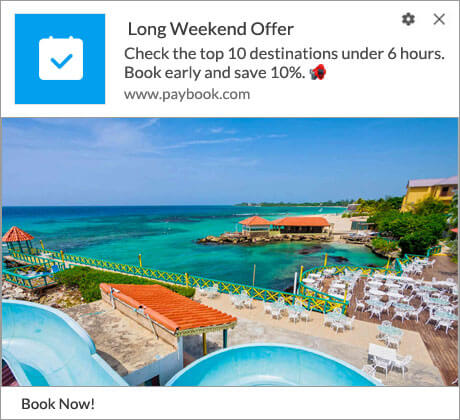 The study shows that notification with emojis offers a higher open rate as compared to the notification without emojis.
Time and Day
Timing is very important when it comes to sending push notifications to travelers. Keep your calendar ready and update users about the upcoming holidays and festival offers. Travelers keep tab of the upcoming holidays and so should you.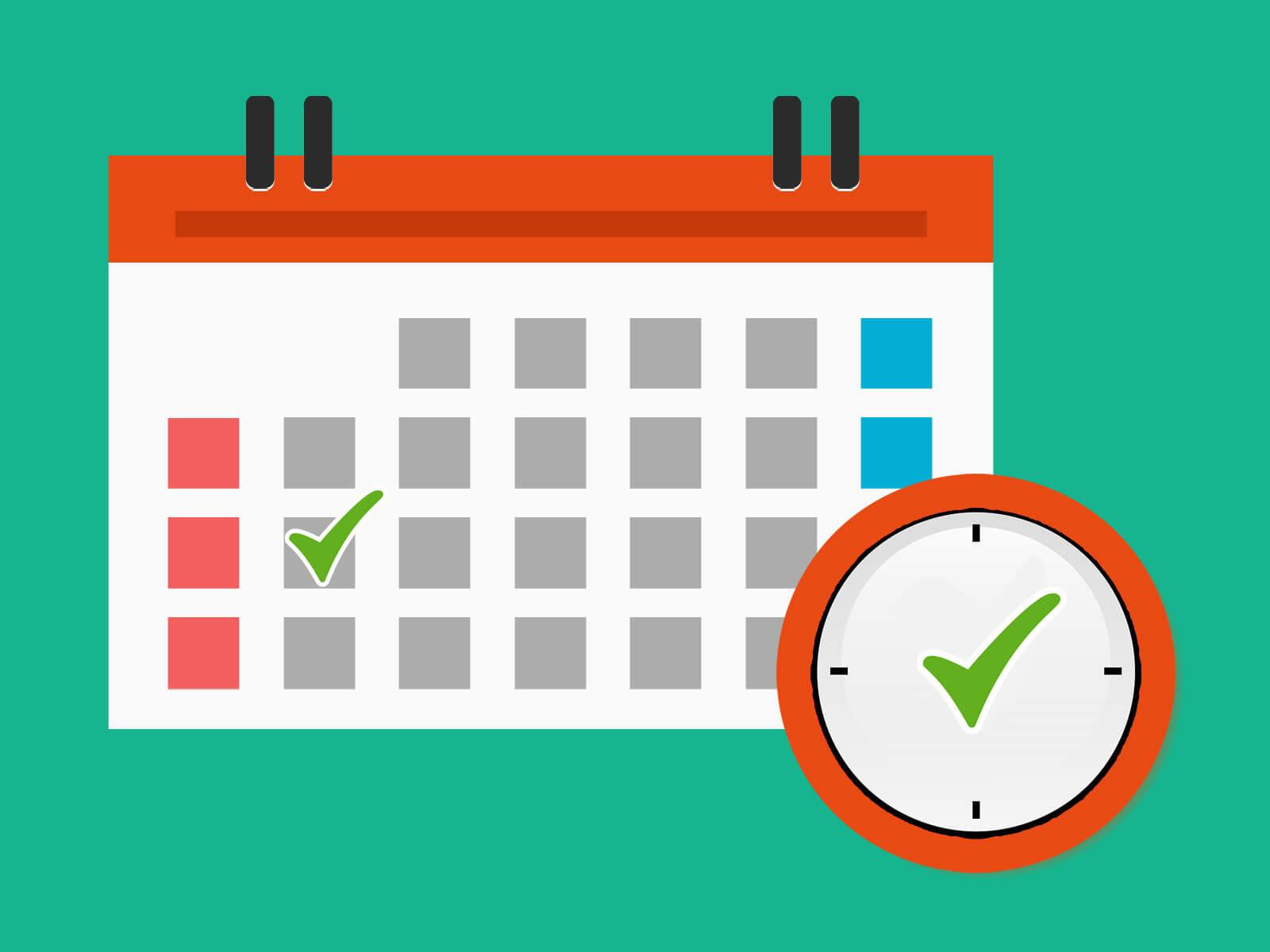 Not only that, but you should also analyze the analytics of push notification to understand which time and day your users are most active. Send notification accordingly to get a higher click-through rate for your push notification campaigns.
Share Social Proof
In today's online world, people look for social proof as a trust factor before making the final call. Using Web Push Notifications, you can ask people to share their travel experience with your company. You can run review campaigns to get more social proof.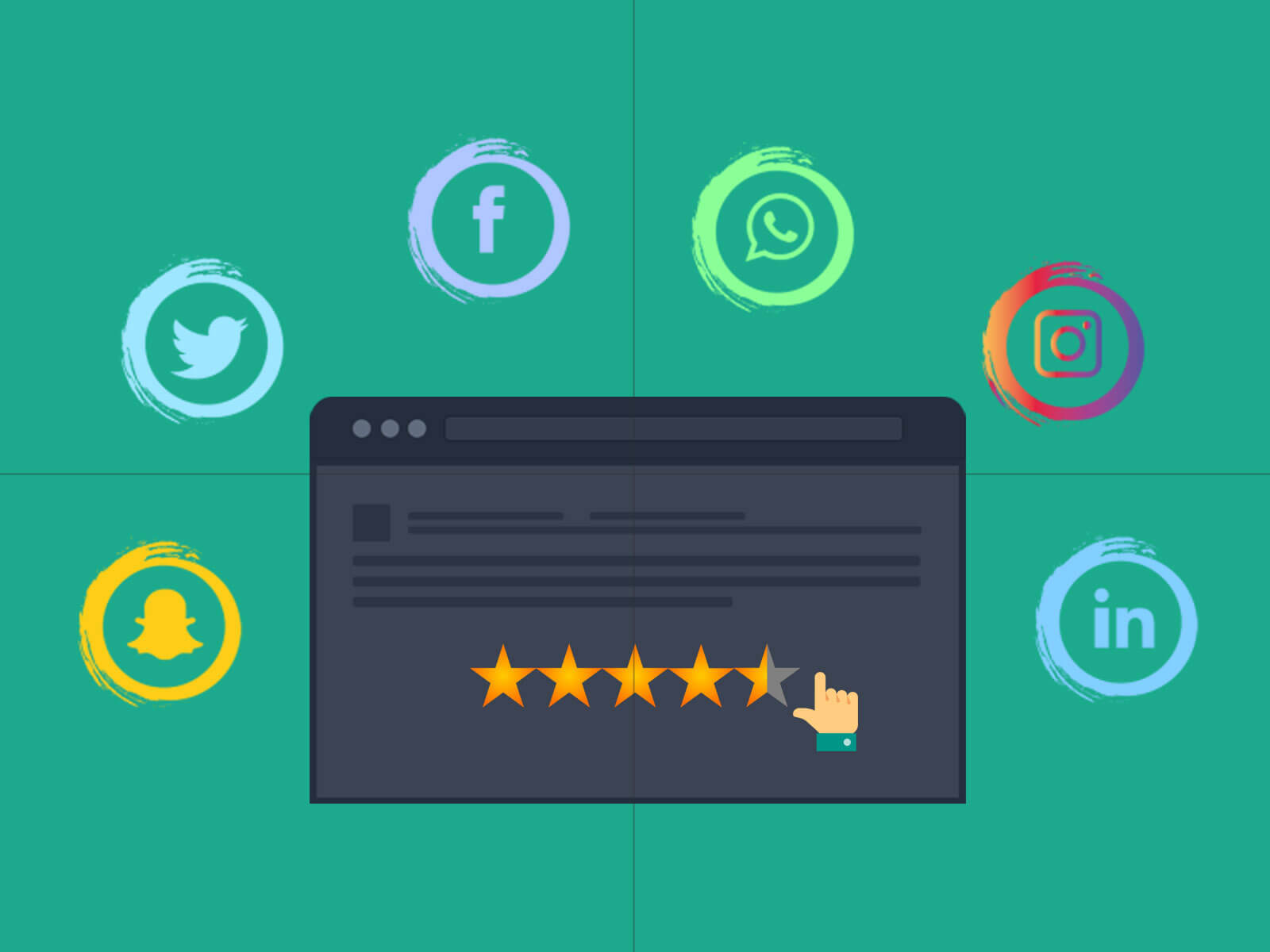 This will help to make your website a trusted brand in the travel industry and will increase transactions as well.
Another important factor for choosing Web Push Notification is the high open rate and click rate.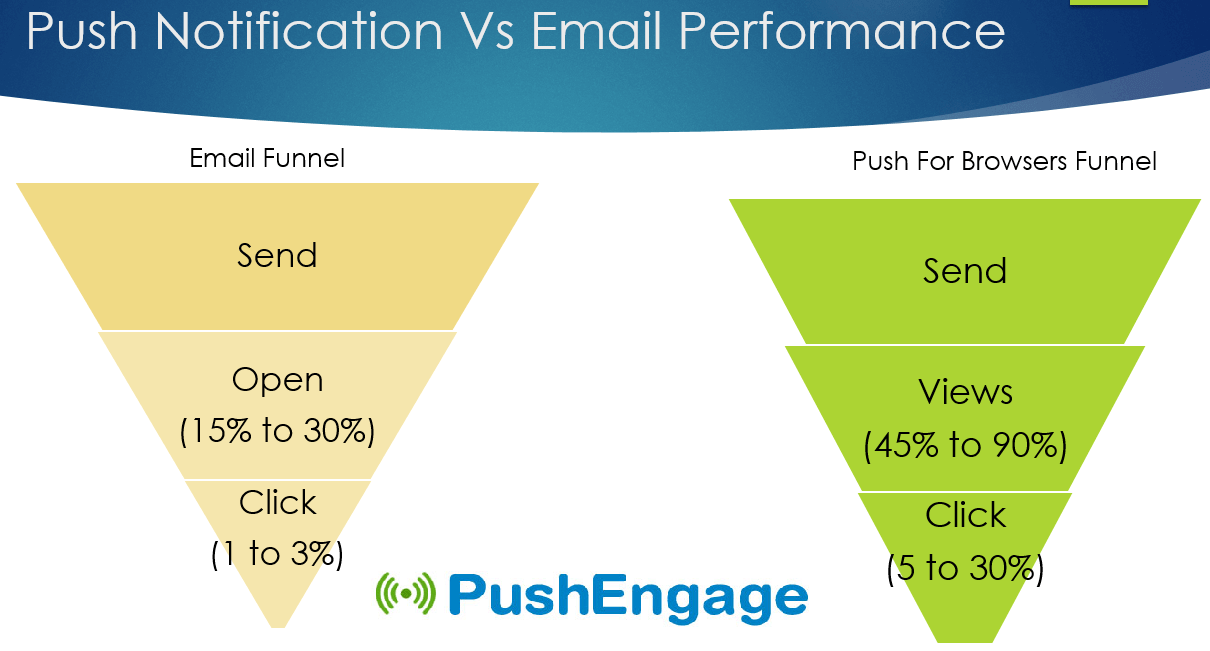 Using Browser Push Notification service, you can send a real-time push notification to your subscribers. This way you reach out to customers about different offers, sales and also re-engage with them in a timely fashion.