Push Notification or push messaging is really a powerful tool used by brands to help them re-engage users and retain them back. But, it is to be ensured that it is used the right way so that it becomes beneficial to the users, making them aware of the latest news and delivering them updates based on their area of interest. Beware that it can be disastrous if not used the right way without any strategy. If you want to improve the KPI for Push Notification, then avoid these mistakes. So, what are those mistakes you need to avoid while sending the web and mobile push notifications?
Check the 7 mistakes
Web Push Message Are Not Email, so choose your landing page wisely
This is one of the most common mistakes to avoid while sending push notifications. Note that both Push Notifications and Email are marketing engagement channels but for different purposes. Sending notifications that a user needs to keep and save the details of – like an order confirmation, the current state of the order, or send a coupon in the notification, but not having it on a landing page get annoyed. When the user clicks the message it is gone and can not be saved, hence the landing page should have all the relevant information, else it makes the user experience poor.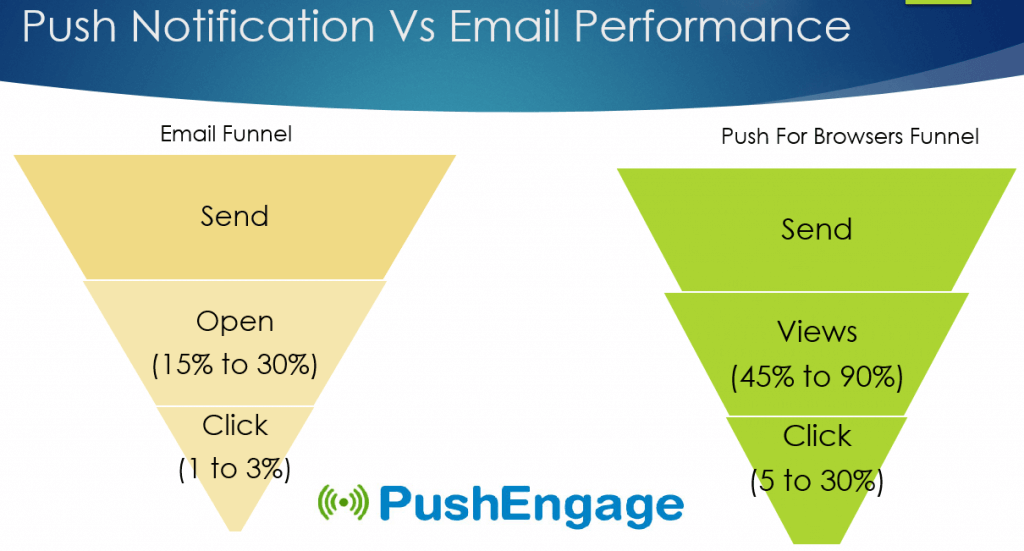 How to correct it: Always remember that Push Notifications are for alerting the user. For example, messages with expiring offer or time-bound deals or price drop alert or some new post that you have written should be sent as push notification messages as they need immediate attention. Notifications are meant to create urgency for the user so that they can take immediate action. Push Notifications are for real-time consumption. Check out the 5 different types of push notification messages consumers love to receive. If you want to send a specific detail then make sure when they click and land, that page has the prefilled detail of the customer.
Incorrect Timing while sending push messages
Timing is the most critical aspect of any marketing communication. If timing is wrong, even the best push messages will lack or hardly receive any attention. How does it feel if you send a notification "Offers on exam books" to college students during day time? Students get an alert notification while attending their classes. This will not only result in getting you low CR but may also tempt them to block your notifications.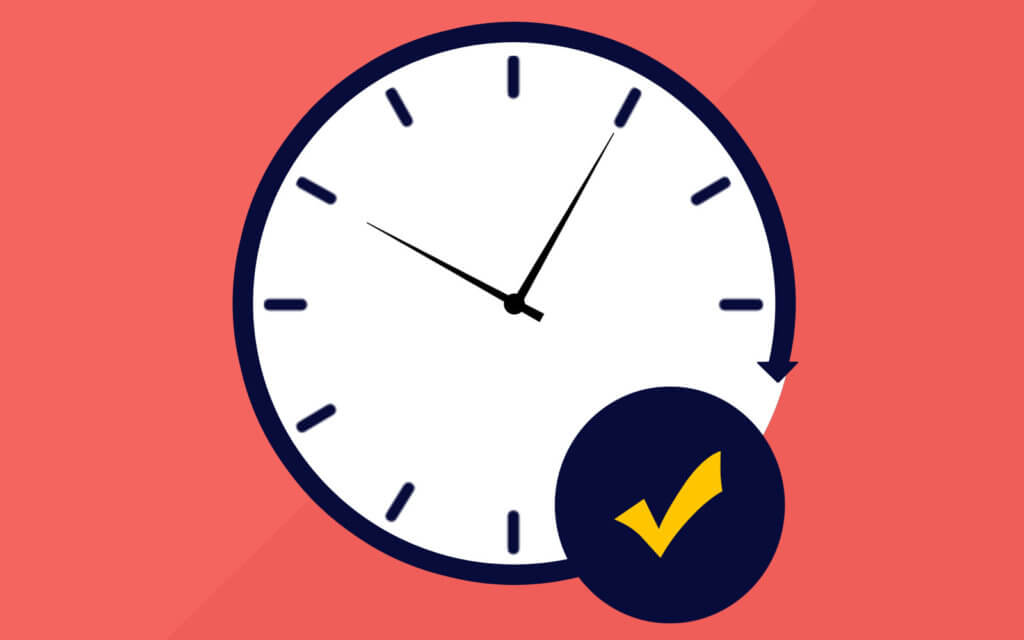 How to correct it: Collect your customer/subscriber profile. Try to understand the right time when they are most active. You can also check your analytics data to understand the time-zones when most of your users are online. If you are using PushEngage, then you don't have to worry. The dashboard gives you a complete insight on which day and time you have a higher click rate. You can also use segmentation based on states/country and schedule notifications according to the country of that user. Using this insight you can send notifications at the right time. Studies show that the read-rate of messages during the weekdays is higher compared to the weekends. Messages send between 12 noon to 5 pm are tentative to get more response. Apparently, this will lead to achieving a better ROI.
Easy to Send Doesn't Mean You Should Send Too Many
This is again one common mistake people make while sending push messages. Don't be too intrusive while sending messages. Since sending push notifications is far easier and cheaper than email/post, people have a tendency to use it aggressively. Imagine that you running a sale promotion on your site and is sending the price drop alert (because of sale) to users. If you keep sending messages on each and every product, then the user will get annoyed. It may lead to a bad reputation and the user might unsubscribe from your notifications.

How to correct it: Set the right frequency for all your notifications. Check out the best timing for sending notifications and schedule them accordingly. As a thumb rule, 2-3 notifications per day are a good number. Be clear that push notifications are alert messages and are meant to be sent only if the message needs immediate attention. Rather than sending regular messages and annoying the user, it is better to avoid such actions.
Notifications Without Any Clear Call To Action
One of the top mistakes every marketer makes while sending a notification is without proper Call To Action. The attention span of a user for any notification is just a few seconds. If you sent a push message describing your product or an offer without any clarity but just jumbling of some words, the message is likely to be discarded. The message should not be vague at all but should be clear and crisp. You have a limited number of text to add in your notification message and so be direct.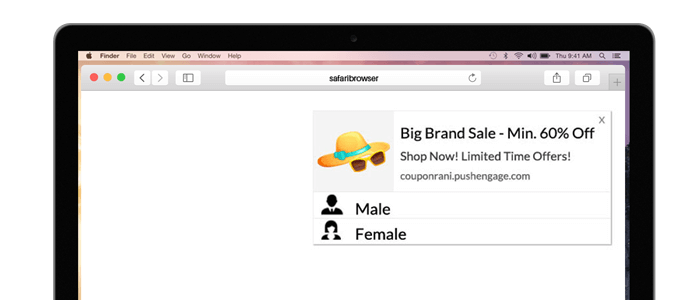 How to correct it: Use proven call to action words and phrases in your messages. Few examples of Call to Action message would include: "Expiring in 1 hour", "Limited Time Offer", "Final Call", "Hurry Up", etc. Since the amount of text is limited, use some images that denote clear action. Images have better response rates. The easiest way to do this is using PushEngage which has the option to add larger images along with logo and text. You can check out the recent case study on How CouponRani increased its revenue by 15% using PushEngage Push Notifications.
Sending Push Messages Without Proper Planning
Similar to any other marketing campaign, proper planning should be there while inducting push notification to your marketing activity. Without proper planning, you won't be able to extract the full benefit of using push notifications.
How to correct it: Make a plan on what you want to use push notifications for. Check out few top plans you make for your Push Notification channel:
Want to re-engage the user
Want to increase page views
Want to convert abandoned cart users
Have a look at the 5 Web Push Notifications campaign to boost customer engagement.

Sending Single Notification To All Users
This is one of the biggest mistakes done by most people while sending push notification messages. Brands need to put in more effort to make sure that they send in the right messages to their subscribers. Imagine you send price drop notification to a customer who has just bought the product. Imagine what impact it will have on your customers. You got to target your audience and filter them according to their preferences and send them to push messages that will engage them. So, stop sending the same message to all your users at a single shot. Instead, use the funnel to segment the users based on their interest and this will definitely benefit you. Remember sending notifications without proper segment is just like drawing lines in the water.
How to correct it: Segment your audience before sending the messages based on demographics, time zones, the area of interest, and also how active they were in the past 3 months. Now, send messages and you will see that it gets higher conversion rates.
Sending Non-Personalized Messages
You must have read earlier the pros of sending personalized messages. Well, if you miss them at any time, you are losing the opportunity to drive more users to your site. Studies have proven that a personalized message can increase the conversion rate from 3.3% – 5.5%.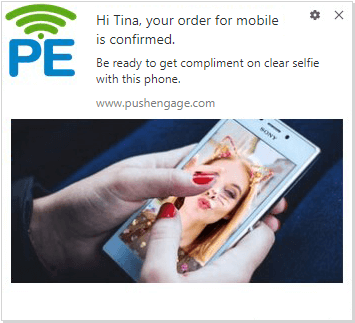 How to correct it: Always make sure that you use terms and words in your messages that evoke a feeling of personalization. You can cite any of their past actions to justify your message. This will apparently increase your engagement and conversion rate.
You have now seen what are those common mistakes you have been doing all this while sending push notifications. Avoid them in your next notification and you will get better results.
ps: We just launched Web Push Notification Drip Campaigns, which help you personalize your message.