Industry: E-Commerce – Deals & Coupons
Objective: Update user on time bound deals and flash sale and drive conversions/revenue.
Key Achievements for CouponRani Using PushEngage–
As compared to newsletter, Push notifications showed 30% higher CTR
Because of real time deal notification, revenue increase by 15%
Opt-in for Pushengage is 35% higher than newsletter opt-in
16,000+ registered subscribers for Notifications
| | | |
| --- | --- | --- |
| Total Subscribers | Average Click Rate | Revenue Increase |
| 16,965 | 21.50% | 15.66% |
Opt-In
Push Notifications
Newsletter Subscriptions
21%
15%
About CouponRani –
CouponRani is one of the top coupon websites in India. It caters to need of every customer who wants to save big on their online shopping.
Right from inception in 2012, CouponRani has made itself a top site for getting all types of discounts and coupons for online shopping. They have partnered with all the leading e-commerce sites – Amazon, Flipkart, Snapdeal, PayTM and many more. They have highest number of stores registered with them compared to any other couponing site. All the coupons listed at CouponRani are free to use.
They have now expanded to Malaysia as CouponBelanja.com and all the leading e-commerce site of Asia – Lazada, Zalora, Sephora, Fave listed to their site. They also have fashion blog – colors.couponrani.com.
The main objective of CouponRani is to offer best deals and coupons to its customer and in timely manner. To achieve this they have built the CouponRani Mobile app, the Chrome Extension. They also send out regular emails, and participate in promotions in Social Media and Search.
Concern –
With increasing competition, e-commerce sites are devising new tactics to increase their Traffic and Conversion Rate. Few cases are – Amazon launched a flash sale of Redmi 4 for 12PM to 2PM, Cleartrip offering flash sale on Domestic Flight Tickets at Rs.11. These all are time bound sale. You can say that why not send out newsletter or put a banner and all. However we have to understand that these deals get over with hours and sometimes in minutes. As a coupon site, they want to update customers at exact time so that they don't miss.
Top Pain Points –
To update customers of the time bound offer
To update customers of the top expiring deals
Timing is very crucial in this space. If they are late, deals get expired and customers are always looking to know of the best deals before they run out of stock.
Ankit who was the Marketing Manager for CouponRani, was looking for solutions on how to update customer real-time. He was aware of on site notifications, but the limitation there was that customer has to be on their site to view the notification. This was already being done by them. They needed something that could reach the user when they were not on the site.
How PushEngage Handled It
While searching on the web Ankit came across Chrome Notifications, and started searching for tools that could provide one. Then they came across PushEngage and registered for free trial. Going through their demo and feature, it looked to be fairly simple to get stated. Being a marketing guy I was looking for a solution –easy to integrate and get started. After checking out all the features, he integrated PushEngage within 5 minutes by following the instructions.
"Being a marketing guy I was looking for a solution –easy to integrate and get started"
Within days, CouponRani had over 1000+ registered users for Push Notifications. It shows how easy it's for customers as well to register. They started with two notifications each day. With each notification, they learnt how easy it is to use. Now the only task was to identify the right deals to promote. They started using PushEngage segmentation, to add users to custom segment based on the store he browsed on CouponRani. This way they were able to send coupons which a user is interested in and likely to use.
PushEngage also offers analytics data to optimize the notifications. It provides insights on each notification – CTR, Date, Timing. With insight in hand Ankit, was able to optimize the notification to get higher rates based on what kind of offer has higher CTR and also which time is best. Moreover with Schedule Feature, you will not miss promoting any flash sale.
"It shows how easy it's for customers as well to register."
Result Talks –
Push notifications started showing results quickly. We started focusing more on compelling deals for notifications. As compared to newsletter, the CTR was way high. We were getting CTR of 25% which was huge. Though newsletters have other advantages like you can have more text, but comparing on CTR basis push notification scores high and can drive more visits.
Apart from features, convenience is the key to any good tool. We have multiple digital properties like CouponBelanja and with PushEngage, we can manage all from a single dashboard.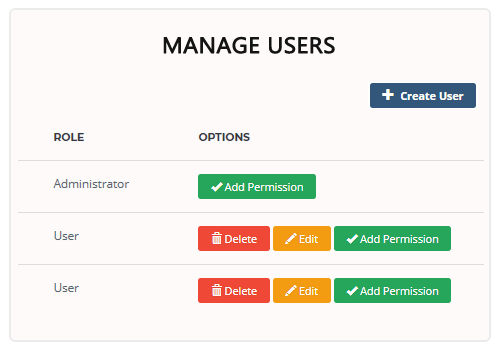 Unlike social media, newsletter, where the message gets hidden with lot of mails and messages pouring into customers, account push notifications gets undivided attention of the customer. On whichever site they are on, they will receive the notifications. Thus ensuring none of the time bound amazing deals are not missed. Not only CTR, our revenue has also shown increase by 15%. One of the primary reason for the increase is that now the flash sale from amazon, flipkart are getting noticed by our customer and so converting well.

Within month we have more than 5k active users and list is growing each day. Next we are looking to explore other features of PushEngage. To unclutter everything and get higher CTR, pushengage is the way forward.
Key Achievements –
As compared to newsletter, Push notifications have 30% higher CTR
Because of real time deal notification, revenue increase by 15%
Opt-in for pushengage is 35% higher than newsletter opt-in
16,000+ registered subscribers for Notifications
| | | |
| --- | --- | --- |
| Total Subscribers | Average Click Rate | Revenue Increase |
| 16,965 | 21.50% | 15.66% |
Opt-In
Push Notifications
Newsletter Subscriptions
21%
15%