If you're running a small business, you already know how difficult it is to keep growing every month. So, the last thing you need right now is a high WooCommerce abandoned cart rate.
But it's not all bad.
The good news is that you aren't alone in this struggle. Lots of our customers have started to overcome their slow growth rate already, and this article will show you how to beat WooCommerce cart abandonment.
Fair Warning: Reading this article won't be enough. We need you to take action and start implementing the steps right now. The only reason why many of our customers are not just surviving but thriving is that they took action.
Of course, it may be difficult for you to implement all 11 ideas at the same time. That's perfectly fine. What's important is that you get started somewhere.
Enough talk; let's dive right in!
What is WooCommerce Cart Abandonment?
WooCommerce cart abandonment is when your prospects add your products to the cart but don't buy for some reason. In eCommerce funnel terms, they started the checkout process but never completed it.
WooCommerce cart abandonment is a serious problem because some people like your product but aren't buying it from you.
The first knee-jerk reaction is to check out the entire sales funnel to try and understand what's broken. But it's not that simple.
Maybe people aren't buying because they don't trust your brand enough. Or perhaps it's the default WooCommerce checkout pages in your WordPress theme that aren't optimized for conversions. Or it could be something else entirely.
The point is: how do you know what to fix if you can't ask your prospects what's broken?
So, before we get into the 11 ways to reduce WooCommerce abandoned cart rates, let's try and understand why people aren't buying in the first place.
Top 7 Reasons for WooCommerce Abandoned Cart
We'll address how to remove all these reasons to abandon a cart in the next section. For now, let's understand what the core problem is:
#1. Everyone Hates Hidden Costs
It's not just you. Your customers hate having to pay extra just as much.
Of course, any reasonable person knows that it costs you something to ship a product. And then there are taxes. But everyone hates having to pay for it anyway. It's even worse if your prospects don't know about additional expenses upfront.
This is one of the biggest reasons why people abandon their carts.
#2. Creating An Account Is Too Much Trouble
No one likes having to do the tedious work of creating accounts and profiles. They just want to buy something instantly and post pictures on Instagram the second their package arrives.
Yes, many people don't feel comfortable sharing their personal details with an online vendor. So, part of the problem is building trust for your brand. But another part of the problem is just the work that goes into it.
A simple way to solve this problem is to enable Guest Checkout in your WooCommerce settings: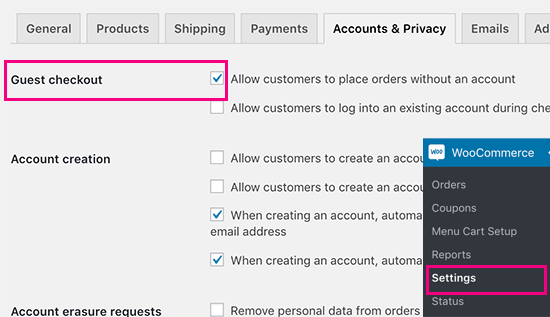 It takes less than a minute to do this, but it will probably reduce your abandoned cart rates significantly.
#3. A Long and Complicated Checkout Process Is Icky
We know that you care about the checkout process. But your customers care more about the checkout experience.
In other words, they hate having to fill up a huge checkout form every time they want to buy something. Sometimes, people don't even want to see the cart when checking out.
We'll talk about how you can resolve both issues with a plugin later in this article. So, keep reading!
#4. A Buggy Website Always Feels Fishy
If your WordPress website has bugs and errors and keeps crashing, no one will want to buy from you.
For one thing, it's incredibly frustrating to try and buy from a site that can't load properly. And then, there's the matter of trust. If the website feels dodgy, people are usually scared to share their credit card information to complete a purchase.
If this is happening to your site, then you should probably consider customizing your WooCommerce checkout pages using SeedProd. It's fast and incredibly easy to customize.
SeedProd is the #1 landing page builder in the WordPress ecosystem. The best part is that you can fully customize your WooCommerce checkout pages using SeedProd.
Pro-Tip: If you're running a WooCommerce store, chances are that you should bookmark this article on the 50 Most Common WordPress Errors and How to Fix Them.
#5. People Don't Trust You With Their Credit Cards
Trust can be tough to build, and without trust, there's no way people will hand over their credit card information. Fortunately, there's a simple workaround. You can just use financial logos that everyone trusts as we do:

You wouldn't believe how well this works!
#6. The Returns Policy Wasn't Satisfactory
It can be complicated to create the perfect Returns Policy. But you have to do it right. A Returns Policy is a way to assure your customers that you only deliver the quality they deserve.
If you don't know where to start, you should check out a free returns and refund policy generator.
#7. There Aren't Enough Payment Methods
Not having enough payment methods is probably the worst reason for WooCommerce cart abandonment. It means that your prospect was more than willing to buy but couldn't because you weren't flexible enough with your payment options.
Your only workaround here is to offer multiple payment options. If one of your prospects sees a "credit card declined" error, then at least they can use some other payment method immediately.
It helps if you have a live chat service on your website, but we'll talk more about this later.
10 Best WooCommerce Cart Abandonment Plugins
Now that you know what WooCommerce cart abandonment is and why it happens…
… It's finally time to give you the list of plugins that will help you reduce WooCommerce abandoned cart rates.
Let's dive in.

Install PushEngage and set up your very first push notification campaign to recover WooCommerce abandoned carts.
Using push notifications to reduce WooCommerce cart abandonment is a simple and effective idea. It's so effective that WickedWeasel uses cart abandonment campaigns to bring in $2,000 – $4,000 in extra sales every week!
If you're already a PushEngage customer, you should check out our article on cart abandonment push notification strategies. PushEngage is the #1 web push notification software there is. Using PushEngage's WooCommerce cart abandonment campaigns, you can:
Send instant reminders to buy the product
Schedule a series of automated follow-ups that convert
Send discounts, offers, and coupons to help your customers buy right away
So, if you haven't already, get started with PushEngage today!

OptinMonster allows you to send automated cart abandonment emails once you sync them with an Email Service Provider (ESP). It's also the most powerful conversion optimization toolkit for WooCommerce.
If you saw the value in cart abandonment push notifications, then you'll love OptinMonster. You can create triggers for cart abandonment that automatically fire a sequence of cart abandonment emails from your Email Service.
At PushEngage, we use Drip for our cart abandonment emails. Drip was designed as an ESP for eCommerce sites. But if you're just starting, you could also try Constant Contact. Many of our customers have used OptinMonster and Constant Contact to increase their revenue.
You can use OptinMonster to set up exit-intent popups as well. OptinMonster pioneered the exit-intent popups in the WordPress space.
Exit-intent popups are precisely what they sound like. You show your prospects your best offer when they're about to leave your website with a popup.
Popups have a bad reputation for being "annoying," but that's not true. Shockbyte more than doubled sales using exit-intent popups.

MonsterInsights is the best Google Analytics plugin for WordPress. Using MonsterInsights, you can leverage the power of Google Analytics right from your WordPress dashboard.
One of the most effective ways to reduce WooCommerce shopping cart abandonment is to find faulty conversion funnels with high drop-off rates. Set up Enhanced eCommerce tracking on your site on Google Analytics: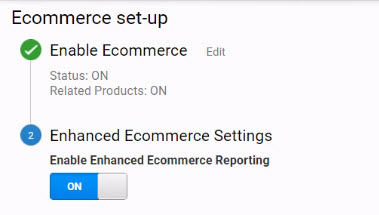 Next, you'll need to set conversion goals to count and map your conversions for each product.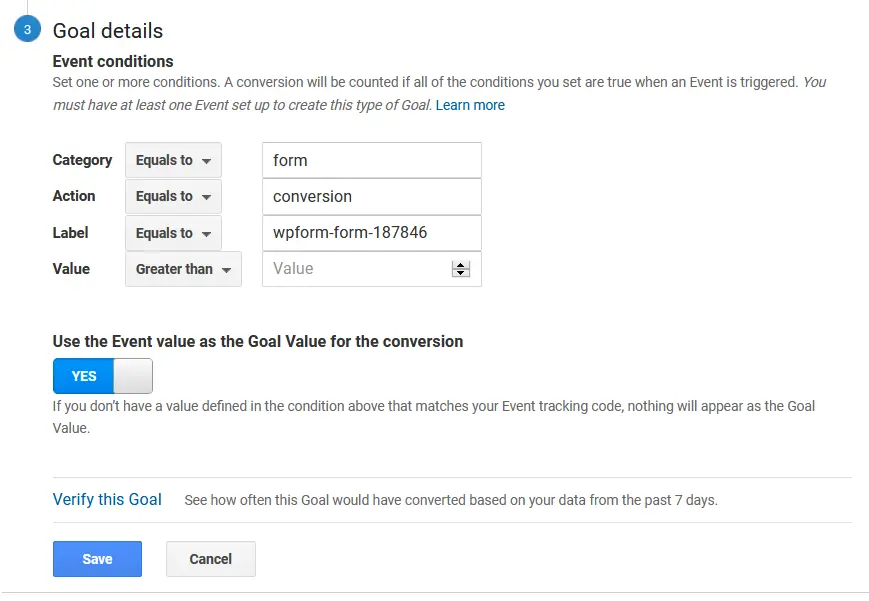 Finish it up by heading over to Conversion » Goals » Goal Flow to check your conversion funnels: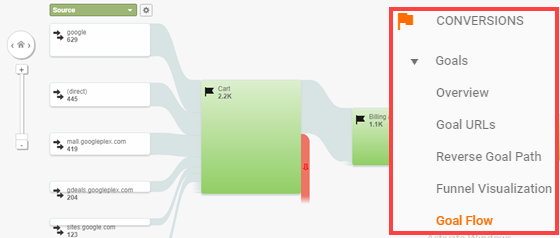 By checking your Goal Flow, you can identify how people find your products and what pathways they're taking to buy them. Based on that information, you can optimize the funnels further.

Jilt is an email service that is built for eCommerce automation workflows.
We've already covered how you can use Drip or Constant Contact to recover WooCommerce abandoned carts. But there is an alternative that we haven't mentioned yet.
One of these automation workflows is explicitly built for WooCommerce cart abandonment. And it's really simple to connect Jilt with OptinMonster.
This is because Jilt has an official integration with OptinMonster. So, unlike other service providers, you won't have to use the API to create integrations first.
Using OptinMonster and Jilt together, you can recover a lot of abandoned carts from your WooCommerce store. You can build your Jilt email list much faster as well. This gives you multiple opportunities to remarket your products and improve your conversion rates.

Shipping cost is one of the top reasons for shopping cart abandonment. And you've probably seen this in a hundred different surveys. But did you know that it's not just shipping costs that turn your customers off?
It's any hidden cost.
This includes taxes as well and it's way worse if you don't mention all additional costs upfront.
We recommend using the Table Rate Shipping plugin because it allows you to define variable shipping costs for all your products.
An alternative way to boost conversions is to include shipping and taxes into your product price and advertise free shipping. This gets a lot of conversions, but you can only do this with flat rate shipping. Otherwise, it's way too much work if you have more than 50 products.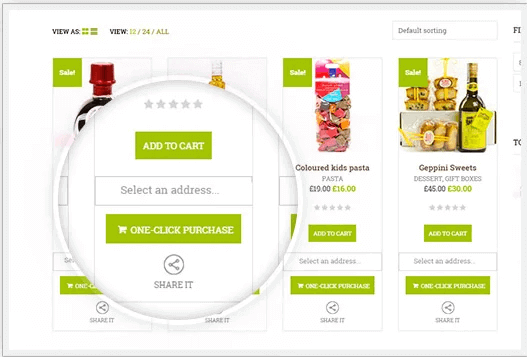 YITH WooCommerce One-Click Checkout can offer faster checkouts for your WooCommerce store. We already spoke about this up top, but customers hate having to go through the usual 3-step checkout process.
It's always better to give them the option to checkout immediately.
You know, like Amazon does.
Enabling guest checkout helps and if you've followed along with the article so far, you've already enabled it for your WooCommerce site. Add the finishing touches with one-click checkout and you're golden!

We already spoke about how essential it is to establish trust for your business. TrustPulse gives you a great way to do it by including social proof popups on your website.
You can use a popup like this: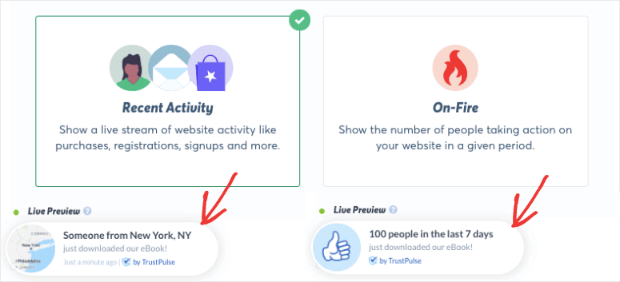 … To create FOMO (Fear Of Missing Out) by simply telling your website visitors about other people who are buying from you right now!
You can even show specific statistics that give people the confidence to buy your product.
Neat, eh?
You can check out how TrustPulse works before you invest in it, but honestly, this is not an investment you want to delay. The longer you wait, the more likely it is that your competitors will start using TrustPulse.
See what we mean about FOMO?
NOTE: You can't use TrustPulse to generate fake social proof. Nor should you. TrustPulse is meant to help you grow your business with honest marketing.

Add LiveChat to your website to address customer queries live.
Yes, you can add FAQs to your product page to address some common questions. But more often than not, your customers won't be familiar with your layout. This could lead to many prospects never discovering the FAQ section at all.
And LiveChat is one of the best live chat plugins there is.
We use LiveChat as well: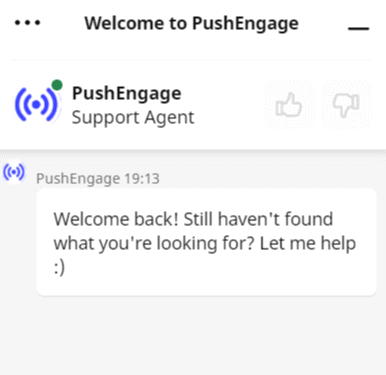 You can even set custom triggers that initiate a chat when your customers spend a lot of time on the checkout page or if your customers can't pay for the product for some reason.
It's a completely automated process and if you have a customer support team, you can convert a lot of sales very quickly.

We get it if you can't always have a live support team. Maybe you're still too small or you're not growing fast enough to recruit a 24×7 support team. In this case, having a contact form is the best way to go.
NOTE: There are instances where your customers may not want to talk to your live support staff. Your customers may actually WANT to use a contact form instead. So, even if you do have a support team, you should always have a contact form as well.
But it's really astonishing how underwhelming and uninviting most contact forms are.
This is where WPForms can make the difference.
WPForms is the #1 form builder plugin for WordPress and it has a bunch of features dedicated to WooCommerce sites. But one of the most incredible features of WPForms is their Natural Language Forms.
Natural Language Forms are interactive forms that almost 'speak' to your customers in a natural, almost human way: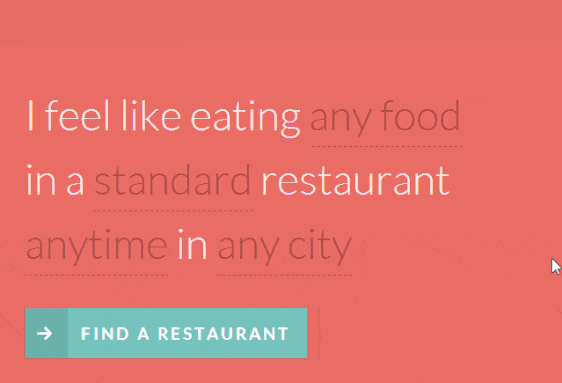 This simple hack can get your prospects engaged enough to fill up long contact forms that they would otherwise abandon.
If you're not sure how to set this up, check out this article on the greatest Natural Language form examples ever seen.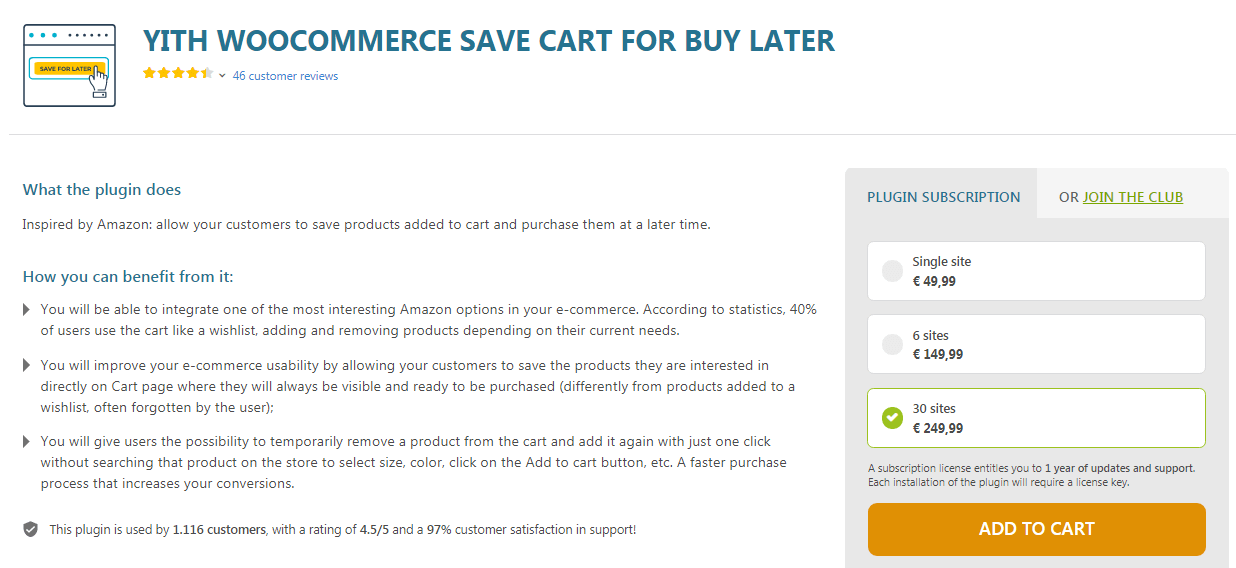 YITH WooCommerce Save for Later is another epic product by YITH. This plugin does exactly what it sounds like. It allows your customers to save their cart so that they can check out later if they like.
Most shoppers browse multiple sites for price comparisons, reviews, and offers. Many of them even like to compare two different products before buying something. During this process, they may end up leaving your website or moving to another tab on their browser.
The Save for Later plugin adds a simple Save for Later option on your cart page without getting in anyone's way: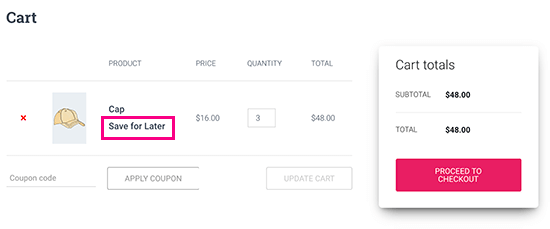 Giving your customers this option offers a great user experience that encourages them to come back to your website again.
Wrapping Up
That's all for this one.
Check out our article on browse abandonment campaigns.
Also, if you're seeing really high abandonment rates, you should customize your checkout pages using SeedProd's WooCommerce blocks. SeedProd is the #1 landing page builder and it allows you to optimize your entire checkout experience completely.
Pro Tip: Try speeding up your WooCommerce site to see if your conversion rates increase. This works for a lot of WooCommerce sites as slow-loading websites don't convert too well.
Also, don't forget to check out other ways you can use push notifications to grow a list of highly engages subscribers. PushEngage makes it pretty simple to launch a push notification campaign even if you've never used push notifications before.
So, if you haven't already, get started with PushEngage.