We made a funnel for Push Notifications for Browsers, based on data through our Platform, which shows why Push can have a 3 to 10x higher returns over Email.
Retargeting is the other Channel for Re-engagement. Web Push Notification Beats Retargeting in ROI too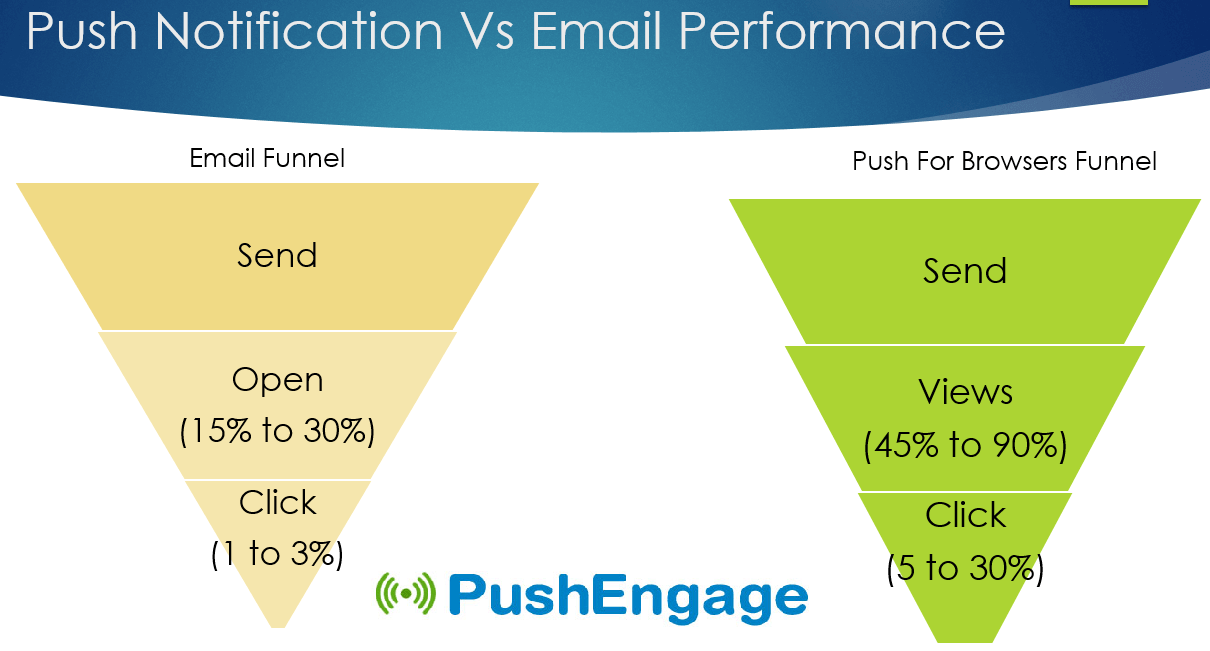 Push Notifications Cost (Through PushEngage) are much lower than your retargeting cost.
One of the most common issues faced by the e-commerce website is Cart Abandonment. Both e-mail and push notification have cart abandonment campaigns. We did a study to compare the performance. Based on the study, we found that push notification offers 5X higher reach than e-mail for cart abandonment campaigns.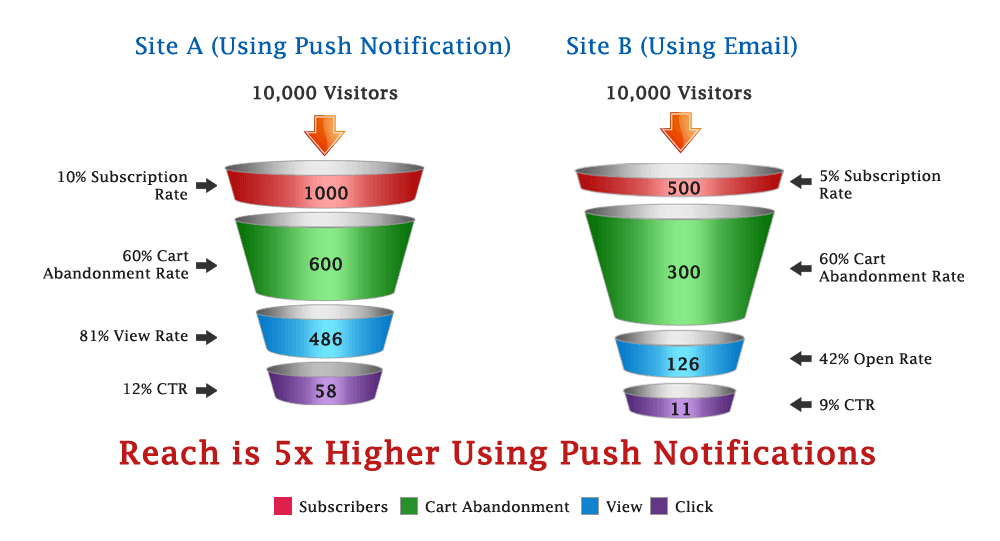 We have work on case studies to show how effective browser push notification is. Many of the online websites got up to 20% subscription rate. You can check the push notification benchmark stats to have more clarity on this.
Sign up for PushEngage.com here, and Engage your users for off-page notifications through Push Messages.