Looking for a full review of Sugar Calendar?
Having an events calendar on your site is a great way to get more eyeballs for your online and offline events. And Sugar Calendar is a really popular WordPress calendar plugin. You can easily set up an events calendar directly from your WordPress dashboard.
But Sugar Calendar claims to be the best WordPress calendar plugin.
Is this all just hype? Or is Sugar Calendar truly the best in the business?
In this article, we're going to put the plugin to the test and get to the bottom of these questions.
Let's dive in.
A Quick Overview of Sugar Calendar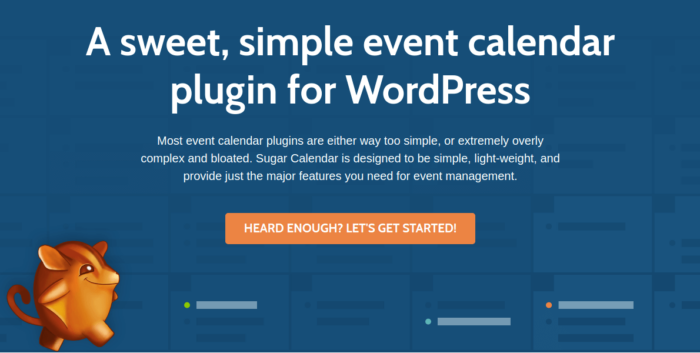 Sugar Calendar is one of the best WordPress calendar plugins you'll ever find. It's a lightweight plugin that's super easy to set up and use. The best part about Sugar Calendar is how many different features it has. You can use Sugar Calendar for:
Event management
Event ticketing
Recurring events
Multi-day events
Webinars
Public screenings
Parties
Exhibitions
Open Mic Nights
Demonstrations
Product launches
And more! The beauty of the plugin is that you can use it directly from the WordPress dashboard using the WordPress editor.
How to Set Up Sugar Calendar
You'll need to install and activate the Sugar Calendar plugin. If you're not sure how to do that, you should check out this article on how to install a WordPress plugin.
Then, go to your Sugar Calendar dashboard and head over to Your Licenses:

Copy your license key. Once that's done, go to your WordPress dashboard and head over to Calendar » Settings » License: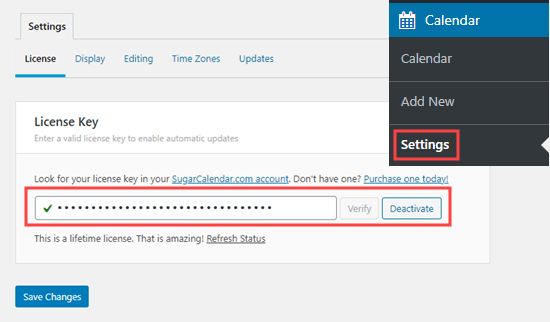 And paste in your license key. When you're done, hit Save Changes.
What Can Sugar Calendar Do for Your Brand?
Sugar Calendar offers powerful and easy-to-use features for creating community events. If your brand revolves around multiple events, you're going to need a WordPress events calendar plugin. Sugar Calendar can help you create an events calendar instantly with zero coding.
#1. Get Started With A Beginner-Friendly Events Calendar Plugin
Sugar Calendar is the only beginner-friendly events calendar plugin that doesn't bloat your site with unnecessary code. If you've ever used the WordPress classic editor or even the Gutenberg editor, you'll have no issues using Sugar Calendar.
It's super easy to create a new calendar: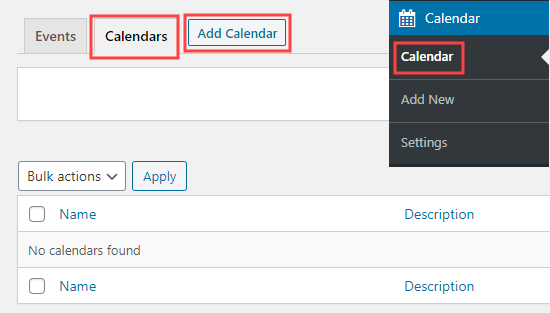 It's just as easy to add an event to your calendars: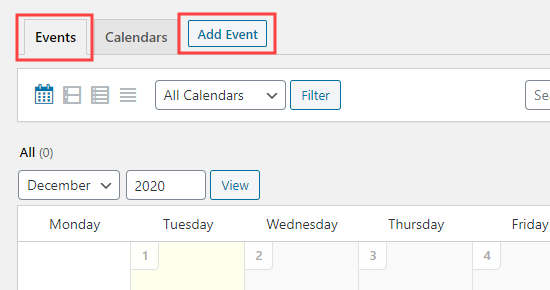 For more detailed step-by-step instructions, check out our article on how to create your first WordPress events calendar. We used Sugar Calendar in that article as well.
#2. Stay Relevant With Custom Date, Time, and Language Settings
No matter where in the world you are, you can tailor Sugar Calendar for your audience. The beautiful part about using this plugin is how easy it is to choose date and time formats.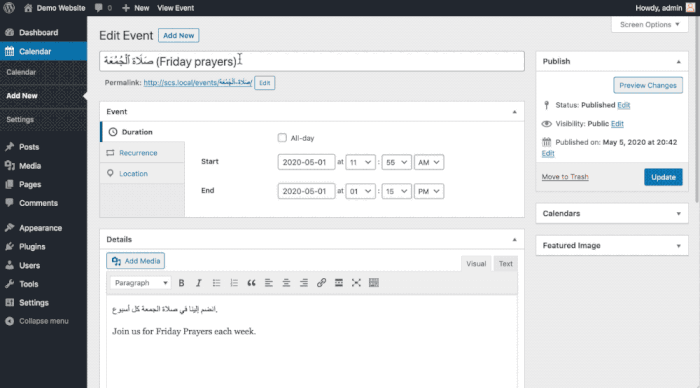 You can even translate your calendar into local languages for higher engagement rates with your events.
#3. Instantly Create Recurring Events
Sugar Calendar allows you to customize your events completely. You can easily set custom dates and times for each event right from your WordPress dashboard:

You can even set up recurring events such as weekly sales, daily meetings, and so on. Any event you create can be a multi-day event or a single-day event. In either case, you can set custom timings for your event schedule.
And if you need some more customizability for your recurring events, you can install an addon instantly. Using the addon, you can create recurring events that happen once a month, once a year, or even on specific dates of specific months.
#4. Sell Tickets To Your Events Online
Sugar Calendar has a built-in Stripe integration as well as a WooCommerce integration to help you sell tickets to your events. Just go to the Tickets section of the settings to configure some basic details: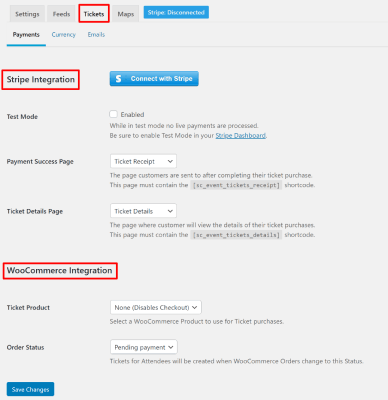 You can also send out tickets automatically whenever someone buys one. This simple automation can save you a TON of time.
#5. Create Calendar Feeds
With Sugar Calendar, you can create calendar feeds: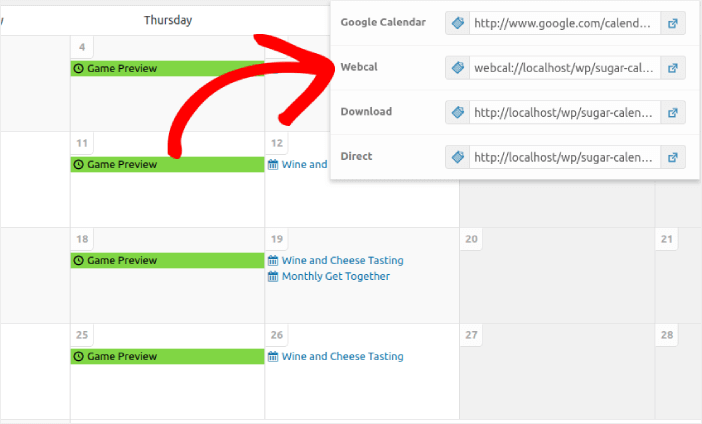 Your site visitors click the subscribe button on any event to instantly import it to your own calendar. This option is a great way to create reminders around your events.
#6. Get Easy Front-End Display Options
Displaying a calendar on your site is effortless. You can do it using Gutenberg blocks or by simply pasting shortcodes on any page or post.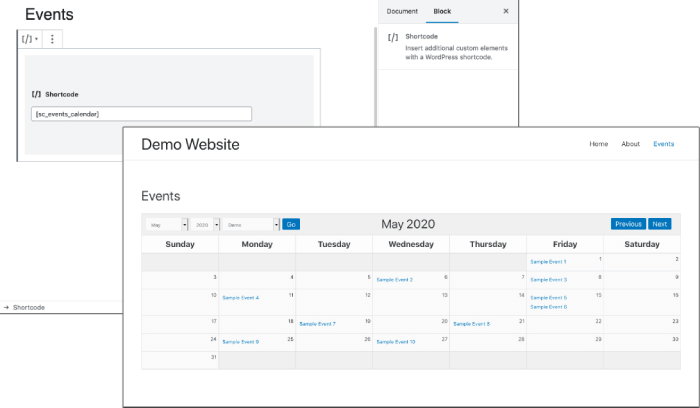 You can display:
A large or small calendar, with multiple or specified event categories
A list of event categories
An event filter to sort events by upcoming, past, ascending/descending
A list of events, with multiple or specified event categories
And you can do it in a matter of seconds.
#7. Enable Community Event Submissions
Let's say that you want to host a contest or an open mic night to scout talent from your Discord community. You'd need a dedicated community manager to handle the submissions and schedule them all. It's an incredible amount of work for one event.
With Sugar Calendar, you can enable community event submissions.
Your entire community can submit events of their own and you don't have to do any of the scheduling.
#8. Create Custom Event URLs
With Sugar Calendar, every time you create an event, a new page gets autogenerated on your site. But what if you want to redirect an event to another site? You can install an addon for Sugar Calendar for Custom URLs. After installing the addon, inside the "Link" section, each event can optionally have its own custom URL: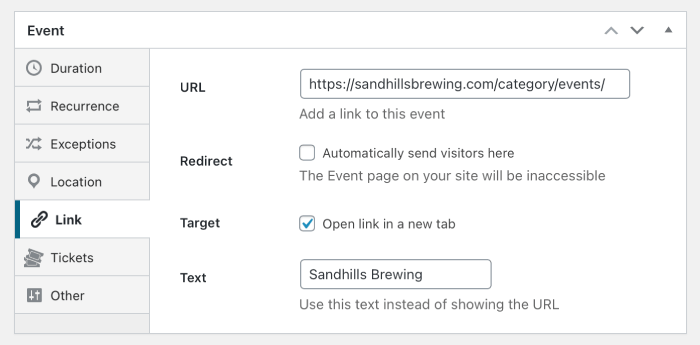 This feature is really great for events that take place on other websites. For instance, you can promote a YouTube live stream with a custom URL.
#9. Get Powerful Zapier Integrations
Zapier has become the household name for creating integrations. The cool thing about Sugar Calendar is that you get an addon to connect your Sugar Calendar account to a Zapier account.
Using this integration, you can:
Subscribe new ticket customers to a mailing list in Mailchimp, ConvertKit, Aweber, and more
Sync events to online calendar services, such as Google Calendar
SMS or email notifications for new events
SMS or email notifications for new ticket purchases
Sync customer order data to Google spreadsheets
Sync attendee information to Google spreadsheets
And so much more.
Sugar Calendar Pricing
There's just one final consideration before we hand in our final verdict.
How much does Sugar Calendar actually cost?
With some of the most incredible features in any WordPress events calendar plugin, Sugar Calendar HAS to be super expensive, right?
Nope! As it turns out, Sugar Calendar is actually really affordable: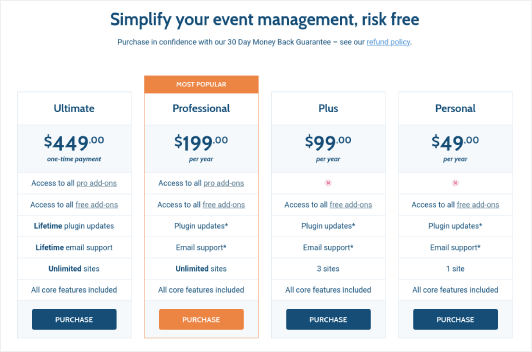 You can get started with the Personal plan for a low $49/ year if you're just starting out. Later, you can even upgrade to the Plus, Professional, or Ultimate plan when you need the extra features. And if you're interested in the professional plan, even that goes for just $199/year.
So, if you need the pro features, invest in the plugin right now. You're not going to regret it.
Sugar Calendar Review Wrap: Is It Worth It?
Is Sugar Calendar the #1 WordPress events calendar plugin?
Our verdict: Yes, it is.
The sheer amount of advanced features you get even with the Personal plan is amazing. If you had to custom-develop that for your site, it would cost a ton of money. And you don't even get a lot of the custom event management features with other calendar plugins out there.
So, if you're serious about creating community events that get RSVPs, you need Sugar Calendar right now.
And if you're looking for a super-effective way to promote your new calendar or an upcoming event you should try sending push notifications. Push notifications are a great way to increase your repeat traffic, site engagement, and sales.
Check out these resources and you'll know what we're talking about:
We recommend using PushEngage to send your push notifications. PushEngage is the #1 push notification service in the world. So, if you're serious about growing your business, PushEngage is the right option for you.