Push Notifications are those messages that pop out on your mobile or desktop or tablet even when you are not on any browser. In fact, these messages have proved to become one of the most effective marketing tools which are now widely used by marketers to reach their goals. You are already aware of how browser notifications can be a boon to increase sales in the e-commerce platform. But, its use depends completely on the type of industry you are in. The tactics of using Push Notifications for a Travel industry will be entirely different from that of the fashion industry. Check out the push notification handbook for a travel website to understand better.
Now, let us brush up on some tips on how to engage customers on your fashion website using Web Push Notifications.
Knowing your customer needs
Before sending out a Website Push Notification, it is essential to know your customer and his needs. If not aware of it, you might end up sending him irrelevant notifications that finally results in an unsubscription! If you know the purchase history of your user, you can probably send him personalized notification based on his browsing.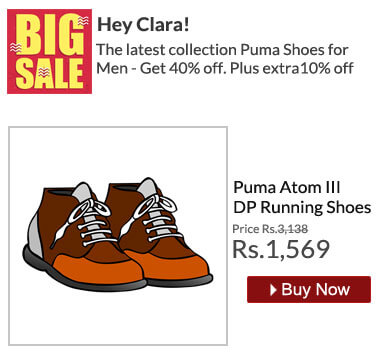 Eg: If a user bought a pair of a dress on her last purchase and then browsed for a pair of shoes but did not make a purchase, you can send a notification to the latest collection of shoes at your store, offering an extra discount on her purchase. This is sure to persuade her to come back and make a purchase.
So, knowing your customer needs and filtering your messages in a personalized way is the first thing you should do to grab your customer's attention. Sending personalized push notifications can, in fact, get you better customer engagement, improves your click rates, and even customer retention.
Using Power Words in Push Notifications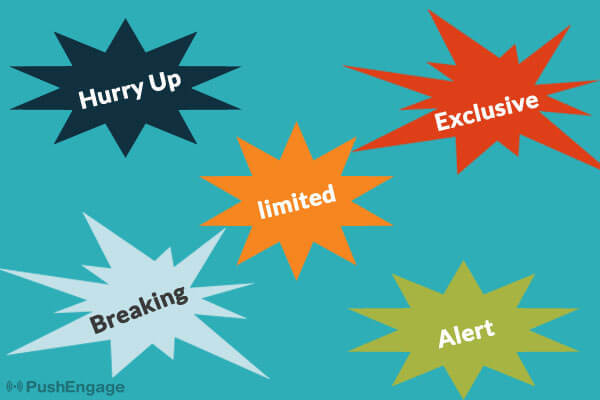 Power words help to create an emotional or psychological impact in the minds of the users. Certain power words like Hurry Up, limited, exclusive, alert, breaking, etc are sure to ignite some sort of action by the user if used in Push Notifications. These words are powerful enough to create some customer engagement on your website. They are bound to click on the notification if its powerful enough to create urgency. If there is a sale happening on your site for any product in particular or a site-wide sale, you can use any of these power words to urge users to immediate action.
Use of Large Images/Rich Push Notification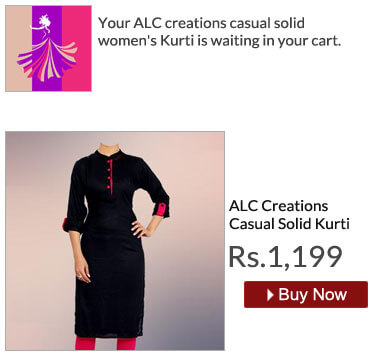 Grab your customer attention instantly with Large Image or Rich Push Notification. In fact, a study by PushEngage on the use of Rich Push Notification while sending Push Messages showed a 62% increase in CTR! Large image notification has the power to grab user attention and to provoke them to click on the notification. How about including an image of the latest collections on your website in your push notification? It can be a dress or a shoe or even a handbag! This will tempt the user to click on the message and finally ends up on your site.
Sending Push Message to relevant users
You should be sending push messages only to relevant users. All push messages might not excite all your users and subscribers. There might be users who are so fond of your collections in shoes while some will be keener towards your clothing collections. So, if you send a notification calling for urgency or EOSS on clothing to all your users, it will not work. Instead, you can send it only to those relevant users who shop only clothing at your website by checking on their purchase history. Segmentation of users based on their shopping habits, gender, age, and even geolocation can help you send more relevant notifications to the right users.
Be Spontaneous with updates
This is one of the best advantages of sending a push notification message over an email. Push Notifications are on a real-time basis and you get an instant response while if you send an email, you are sure to get a delayed response. You can send alert messages with updates that need a quick action via Push Notification. For eg: if your fashion site is up with a sale that lasts only for a couple of hours or if the sale ends within a day, you can send a push notification message using CTA words and a bit of personalized content to get a spontaneous response from your users.
If you are a fashion website, try to cling on sending more personalized push notification messages to segmented users to get a higher impact on users and to engage them more on your website. All these factors apparently improve user engagement on your website.