CS-Cart is a shopping cart platform that offers over 500 features under the hood and vast add-on and integration options to help you build and manage an online store. CS-Cart flaunts a set of advanced features including product comparisons, multiple storefronts, individual and multi-vendor stores and more. And if you want to enable web push notification on CS-Cart then here's what you need to do.
How To Enable Web Push Notification on CS-Cart –
Login to you CS-Cart dashboard and navigate to Website > Pages.

Select a page where you want to show the optin and click on edit.

Then in the editor click on Html and add the 3 line JS code mention in installation settings of your PushEngage Dashboard > Settings > Site Settings > Installation Settings.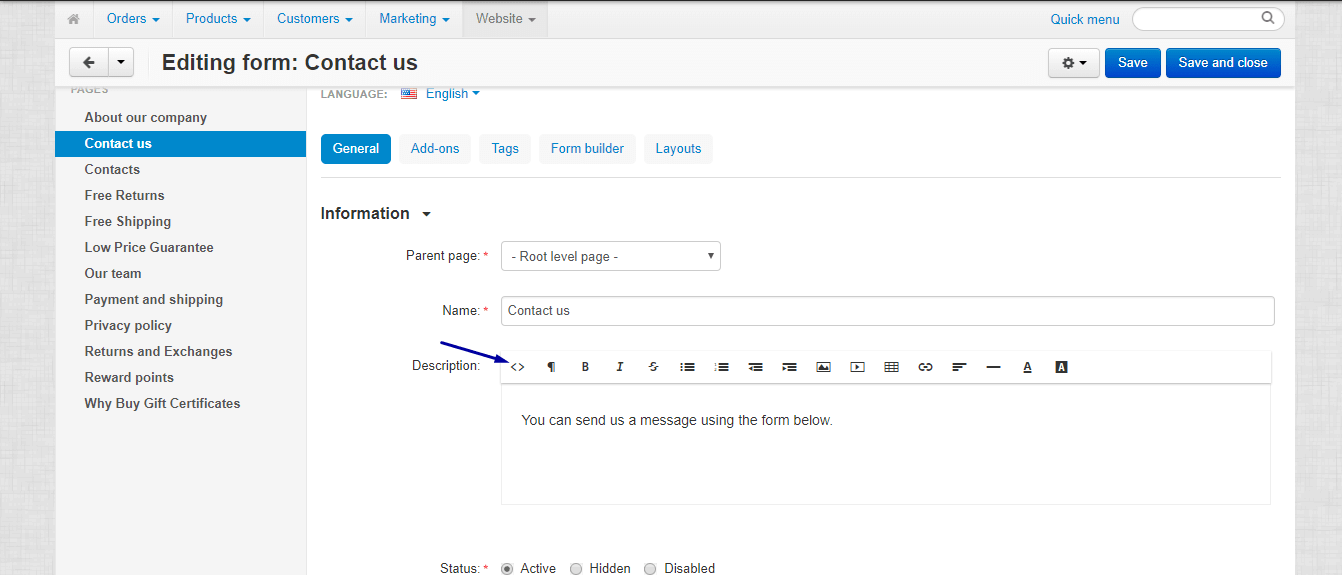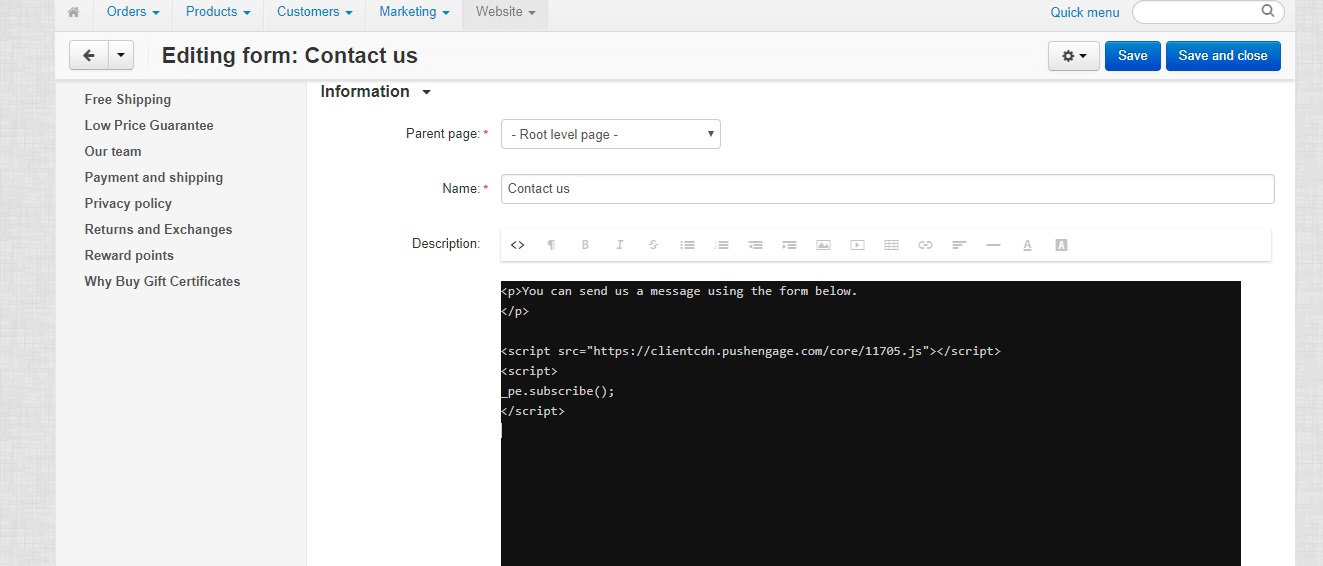 Once done, save the changes, visit the website and you will get an optin for the subscription.
If you are an HTTPS Website then navigate to Settings > Subscription Settings > Subscription Dialog Box > Select site type as HTTPS and click on Edit.

Then navigate to Desktop > Options and enable Quick Install, do the same for mobile and save it.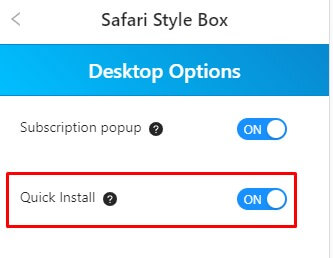 That's all and your installation is complete. You will receive an opt-in for the subscription when you visit your website.

But if you have access to root directory you can also place the two files that are manifest.json and service-worker.js in your root directory such that they are accessible. These files are in Installation settings of your dashboard under HTTPS section. You can also customize your opt-in depending on your website. You can change the placement of the opt-in, color, text, font style, and opt-in delay timing. Settings would be same both for HTTP and HTTPS website. But if you are an HTTP website then select the opt-in from HTTP section.
Using PushEngage, you can re-engage with users, create trigger notifications and many more. It's the right time to start web push notifications. Take PushEngage browser push notification service and start using on your website and see the impact.