BigCommerce lets you create stores that engage shoppers and make more sales. You get to choose from the best responsive e-commerce templates on the market or build a fully custom site. You get best-in-class marketing and conversion tools that enable the merchants to grow at 2x the industry average. Drive more traffic, convert more visitors and seamlessly sell on multiple channels from a single location. Now, if you wish to retain your old buyers and re-engage them then you can use PushEngage's browser push notification for such need. You can now install PushEngage web push notification to your BigCommerce website in 4 simple steps.
Sign In To PushEngage – Sign in to your PushEngage account

Copy the Code – Click on Settings > Site Settings > Installation Settings and copy the code mentioned in the HTTP/HTTPS tab depending on your website.

Login to WooCommerce – Now login to your BigCommerce dashboard and navigate to StoreFront > Footer Scripts and paste the JS code there and click on save.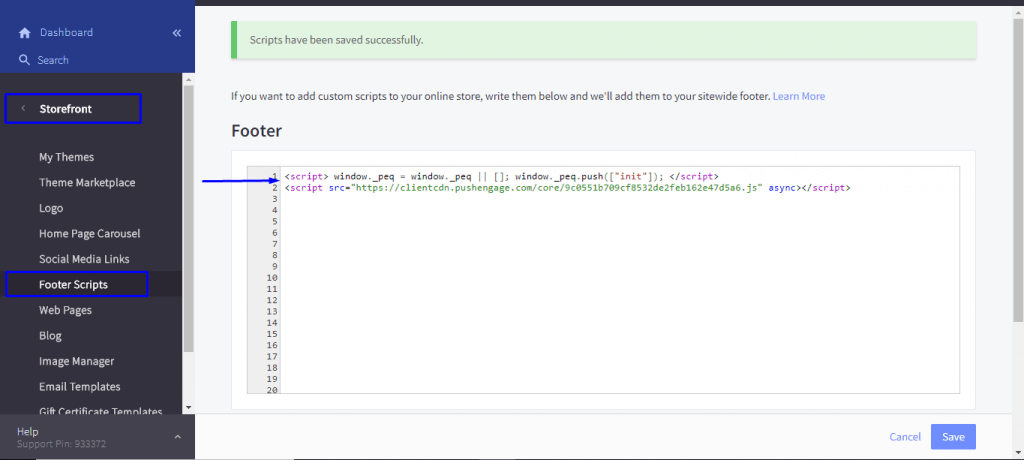 Subscription Op-In Selection – If you are an HTTP website that's it. You will get the opt-in for subscription on your website. But if you are an HTTPS website you would need to do an extra step to complete the installation. To complete the installation on HTTPS website Navigate to Settings > Subscription Settings > Subscription Dialog Box > Select site type as HTTPS and click on Edit.

Subscription Opt-In Settings – Desktop – Navigate to Settings > Subscription Settings > Subscription Dialog box. Click on edit and under Desktop > Options and enable Quick Install. Do the same for the Mobile Option.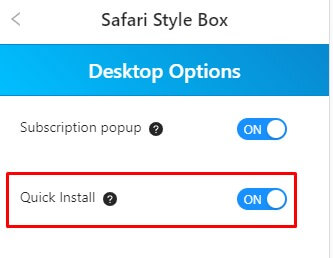 Root Folder – else if you have access to root directory then place the service-worker.js there such that it is accessible. These files are present in Settings> Site Settings > Installation Settings > under the HTTPS tab (step 2)
You can check out the below video on how to put the files in the root folder:
That's all and your installation is complete. You will receive an opt-in for the subscription when you visit your website.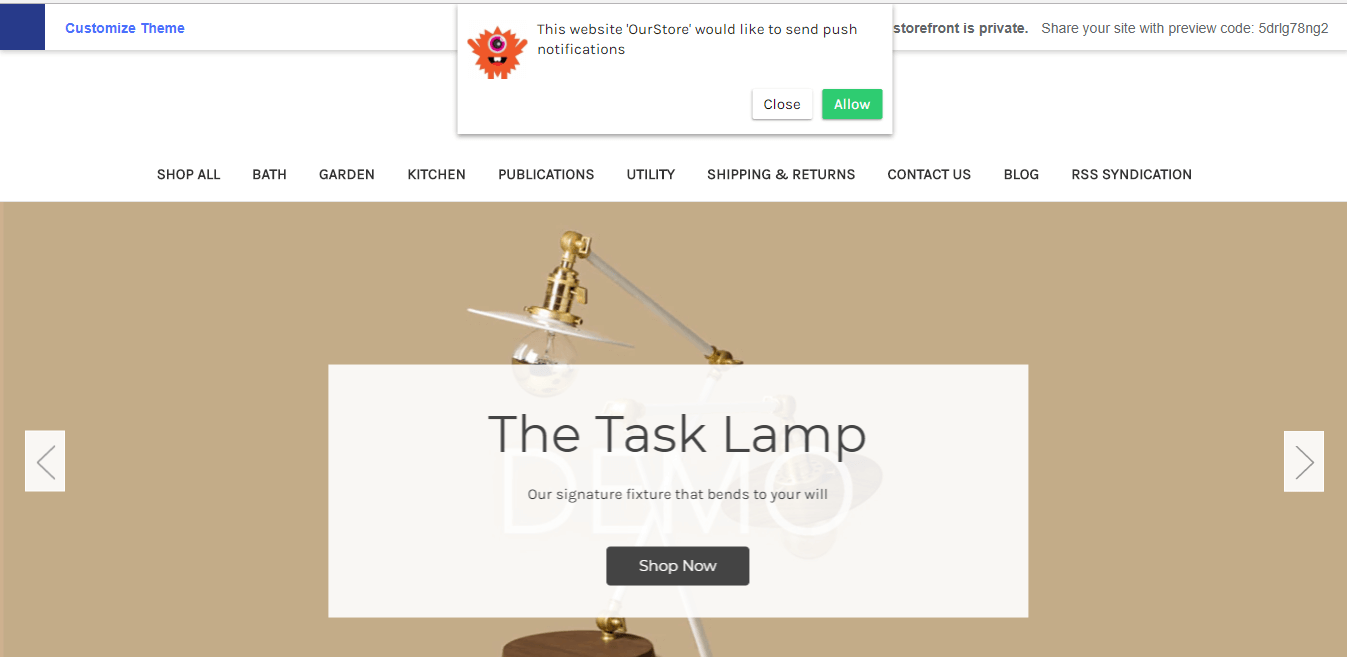 You can also customize your subscription dialog box depending on your website. You can change the color, placement, and text. Also, being an e-commerce site we have campaigns like cart abandonment and browser abandonment that you can use to boost your sales and also cross-sell and upsell your products using segmentation.

If you are using WooCommerce or Shopify or Zoho for e-commerce business, you can use PushEngage for Web Push Notifications. PushEngage supports all the major e-commerce platforms.