You can install PushEngage by integrating the JavaScript. However, you also install PushEngage using GTM. PushEngage installation using Google Tag Manager or GTM is a quick and easy process. GTM is a very friendly and helpful tool for marketers. Managing and adding the javascript code becomes very easy through Google Tag Manager. If you also use GTM and want to integrate PushEngage through the same. Please follow the below step by step guide to install PushEngage Web Push Notification on a website using GTM.
Steps to Install PushEngage through Google Tag Manager
Google Tag Creation – Login to your Google Tag Manager Account and select the new tag option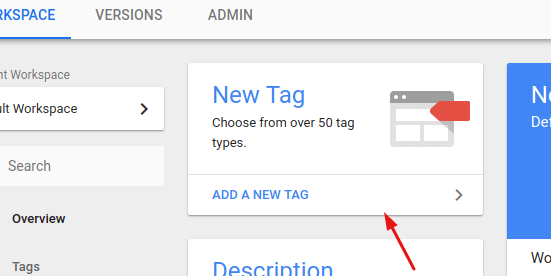 Tag Naming – Give a name to your tag that will help you identify it later.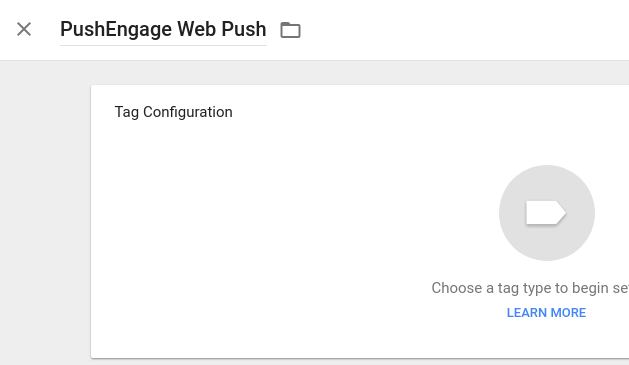 Google Tag Configuration – For Tag Configuration, select Custom HTML Tag

PushEngage Code – Once the tag is selected you need to place PushEngage Installation. Navigate to PushEngage Dashboard > Settings > Site Settings > Installation Settings.

Integrating PushEngage Code – You need to copy and paste the code into the Custom HTML Tag.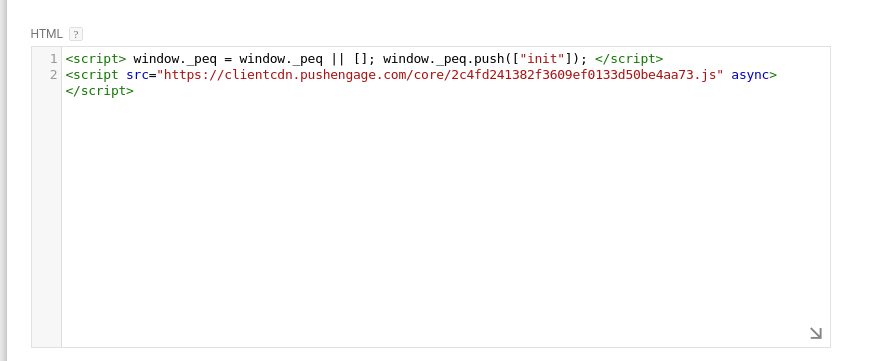 Customize Trigger – You can always customize the trigger events, or by default fire it on all pages.

Publish the Tag – Once all the configuration is done, please save and publish the tag.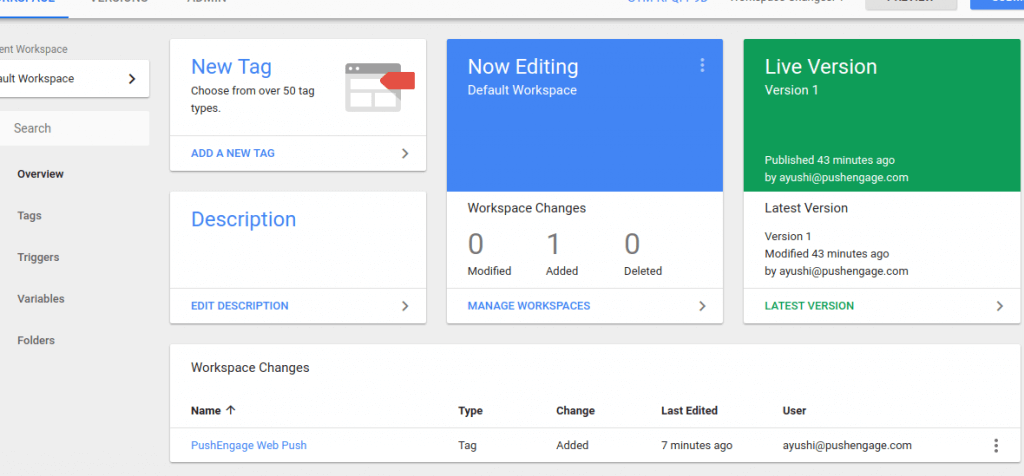 In less than 5 minutes you'll be live with PushEngage web push notifications on your website. This doesn't involve your developers or waiting for the process of deployment upon the technical team. Only with a few steps, you'll be ready to send push notifications.
You can also integrate other features like Cart Abandonment Notification using GTM.