Are you struggling to get eCommerce customer reviews? If you're confused about how to get eCommerce reviews, this article is perfect for you.
And before we start, we want you to know that it's not just you.
Everyone struggles to get eCommerce reviews. Nine times out of ten, your customers won't come back to your website and leave a review even if they're really happy with your product.
The saddest part is that getting more online store reviews is a really great way to keep growing your business. Good reviews encourage more people to buy from you.
So, it can be really harsh when you don't get enough reviews even on your bestselling products.
To be clear: There are other challenges with running an eCommerce business such as dealing with cart abandonment issues. But for now, let's focus strictly on how to get eCommerce reviews using simple, actionable steps.
Ready? Let's dive right in!
#1. Create A Push Notification Campaign for eCommerce Reviews
A really simple tactic that most people forget to use is to ask customers for reviews.
It's really simple but incredibly effective. But of course, doing it manually is a very bad idea. This is where a product feedback campaign using PushEngage can be incredibly powerful: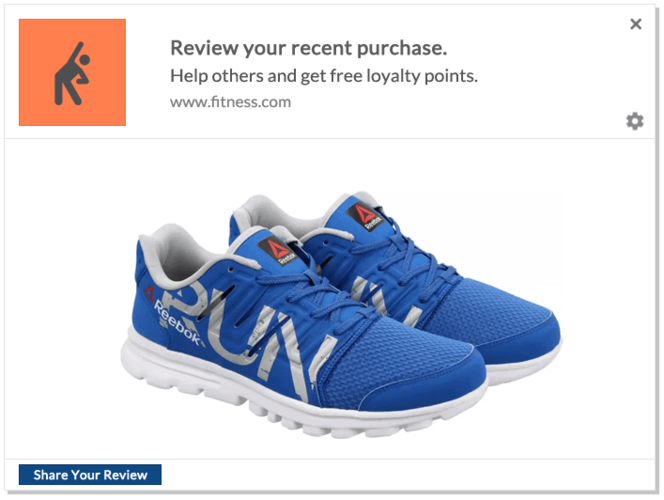 PushEngage is the #1 web push notifications software in the market. And it's really easy to set up a product review campaign on it.
If you're already a PushEngage customer, head over to Automation » Trigger Campaigns » New Trigger Campaign:

Then, set the trigger campaign with the trigger as 'Purchased' NOT 'Reviewed':

You can personalize the notification message: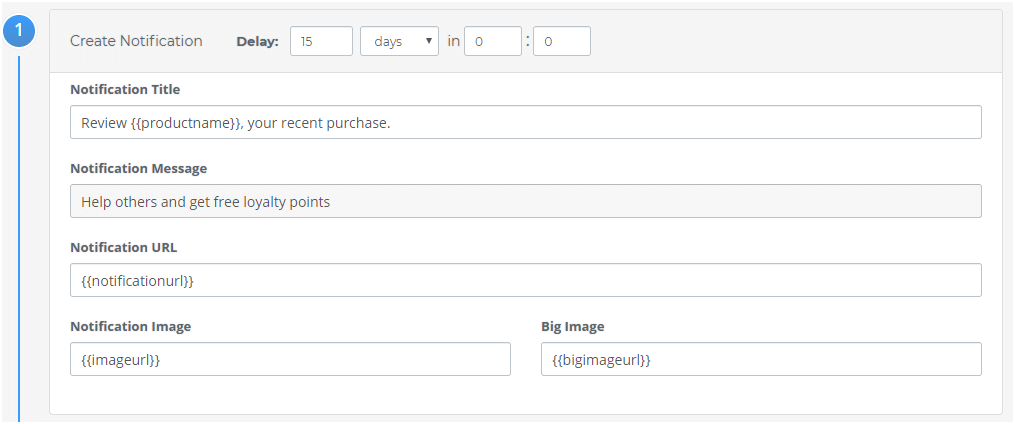 And finally, integrate the code with your website: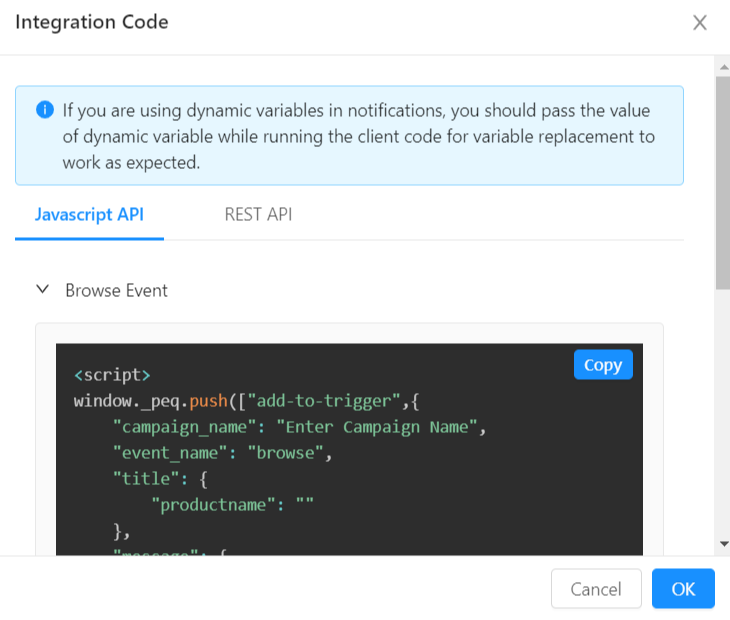 And that's all there is.
If you're not a PushEngage customer already, what are you waiting for? Get started with PushEngage today.
#2. Use the Reviews to Send Product Recommendations
This segment is mostly about taking your reviews and supercharging their effect on sales. Let's say for an instant that you left a review for a modular kitchen cabinet. It's pretty obvious that you're renovating your kitchen right now.
So, if you get this push notification: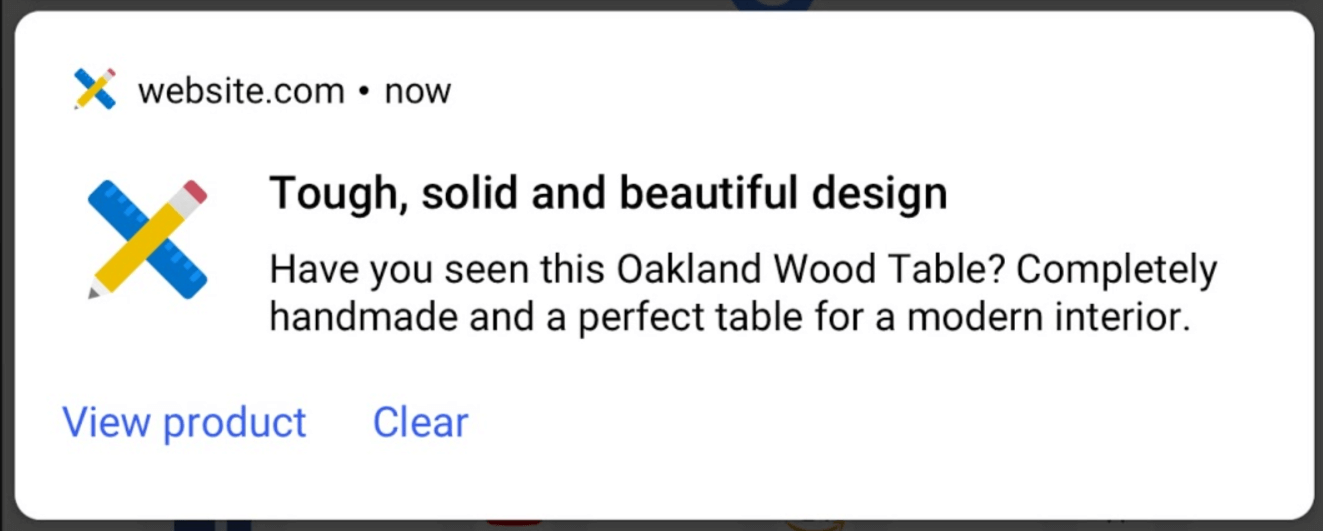 That's a really great recommendation, right?
Here's the great news: You can send epic product recommendations based on your product reviews using PushEngage.
Now, this is a really advanced feature and you'll need a developer on board to use this idea. But if you can afford a developer to use the PushEngage Javascript API, advanced campaigns like this one are totally worth it.
Pro-Tip: Before implementing any advanced campaign, always talk to your Customer Success Executive. Our Customer Success Team is beyond epic and we will help you set up the whole campaign much faster.
#3. Embed the QR Code of A Review Form in Downloadable Files
Most eCommerce stores send out a lot of PDFs. This includes bills, invoices, receipts, and digital products.
It's also highly likely that you're using lead magnets to build an email list.
Your customers will definitely be opening these files. So, why not use this premium advertising real estate?
Here's the fun part: you can embed a QR code to leave a review for your products inside these downloadable files.
Just create a review form on WPForms to collect reviews: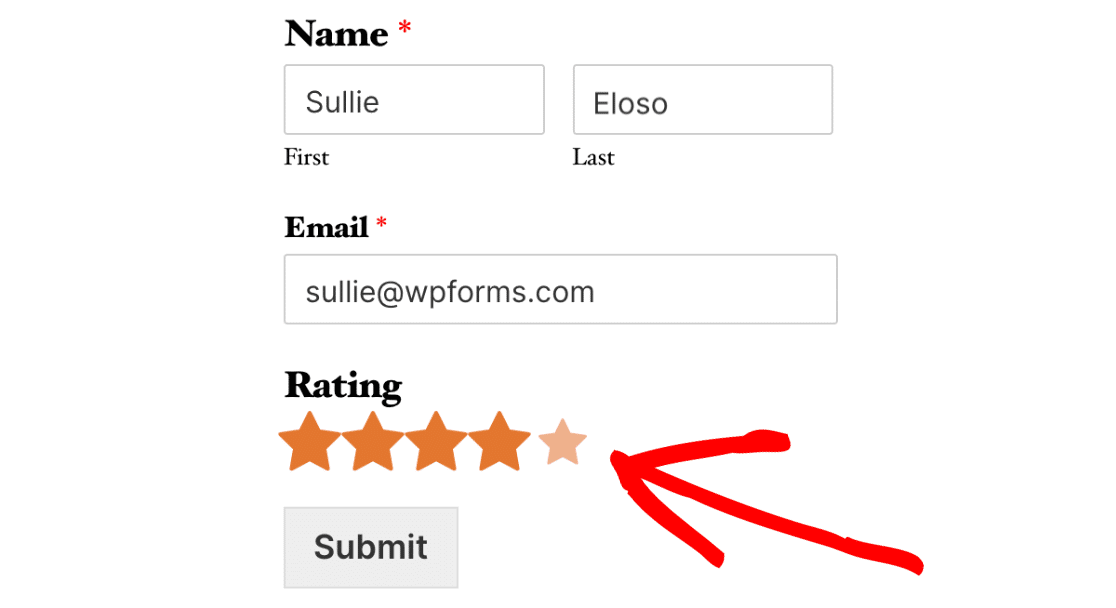 And add it to a page that collects reviews and feedback.
Finally, create a QR code for the review page using a free QR Code generator:

And add this QR code to your downloadable files!
#4. Send an Email Campaign for eCommerce Reviews
Again, you need to ask your customers for a review. It's a bad idea to just wait around and hope that your product is so epic that your customers will automatically leave great reviews.
So, you can send out email campaigns asking for reviews along with your push notification campaign. Take a look at this one by H&M: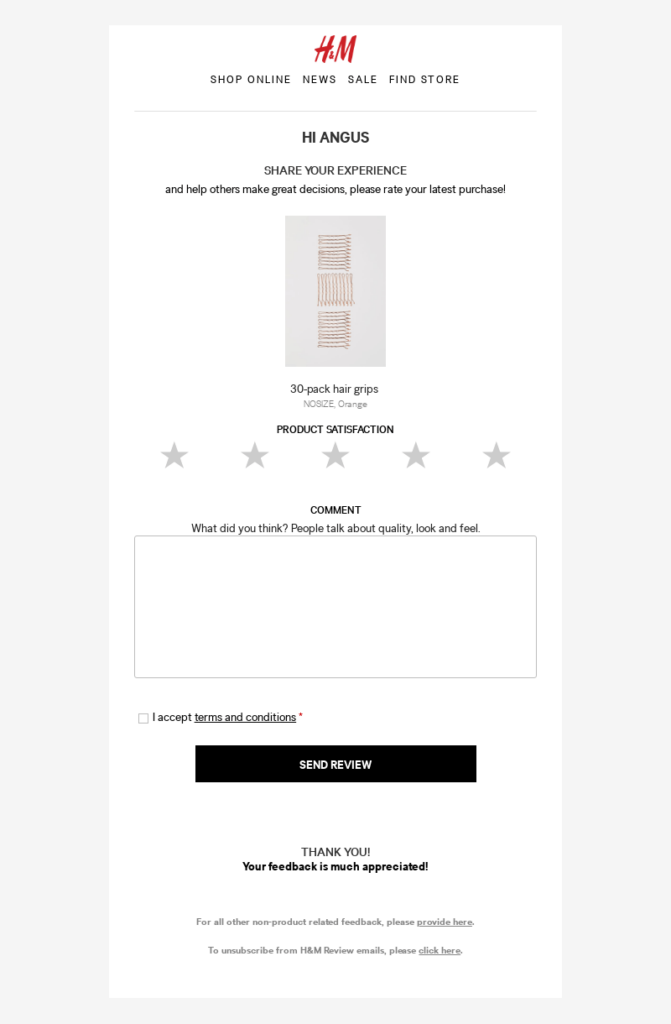 We recommend using Drip to send out product feedback emails. Head over to Drip to create your product feedback campaign and create an automated workflow: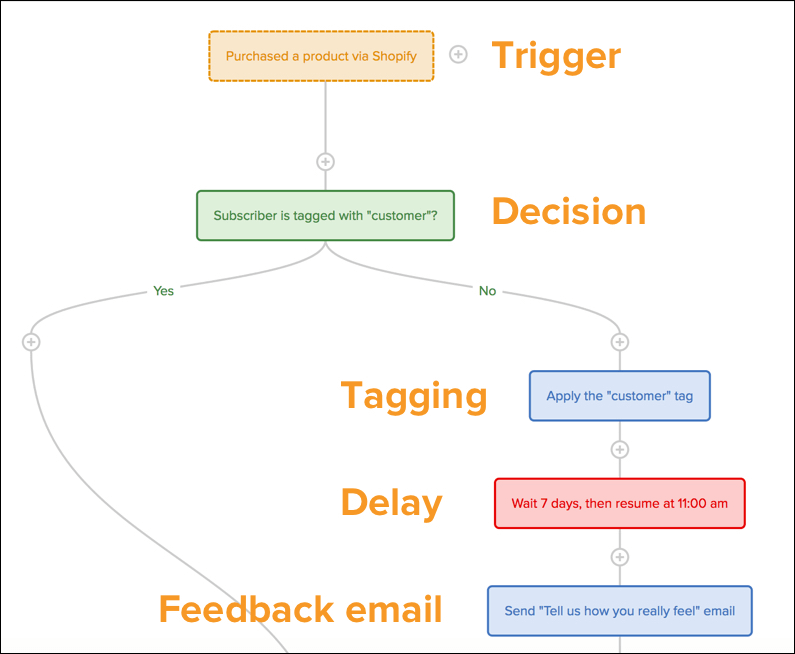 NOTE: This article can help you set up your product review campaign on Drip.
#5. Make It Quick and Easy to Leave a Review
Even before you start asking for reviews, you need to make sure that it's easy for anyone to leave a review. If it's too difficult to leave a review, chances are that you won't get one from your customers.
For instance, if you had to leave a review for a WordPress plugin on WordPress.org, that's a difficult task. To leave a review, you have to create a WordPress account, log in to the account, and then leave a review.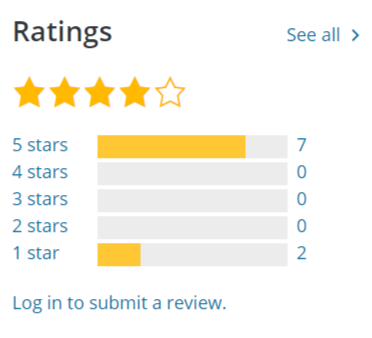 That's a 3-step process!
Instead, we recommend using WooCommerce Product Reviews Pro to create a custom experience for product reviews: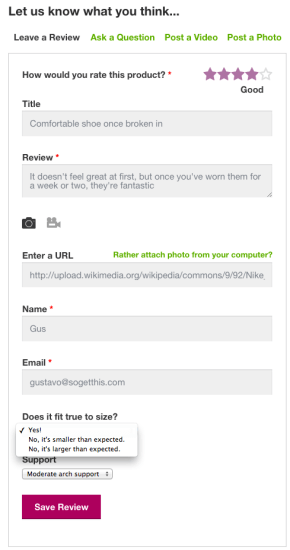 If you take a closer look at the review form, you'll see that it has some additional questions after the review field. These extra questions are called qualifiers. Including qualifiers is a great way to highlight why it's such a great product.
The best part? You can even accept video testimonials as reviews using this plugin.
#6. Showcase Your eCommerce Reviews
Once you've set up a custom eCommerce review feature, you'll need to create a nice way to showcase your product reviews as well. Showcasing your reviews will encourage more customers to leave reviews on your website.
So, what's the best way to display your eCommerce reviews?
The simplest way to show your customers existing reviews is to include them on your product page. Some of the biggest eCommerce websites use this exact idea to showcase their product reviews. You can do this really easily using SeedProd's WooCommerce blocks.
SeedProd is the simplest drag-and-drop WordPress landing page builder in the market. So, you can use it to display your reviews even if you don't know anything about coding.
Pro-Tip: You can showcase more than just your eCommerce reviews. You can embed your Google reviews on your website to boost your conversions. Or you can display other awards and reviews to encourage more reviews.
For instance, PushEngage gets reviewed on G2Crowd pretty often:

And we make it a point to show it off on our pricing page.
In short: Displaying your reviews is a great way to get more reviews and if you haven't started doing it already, you can start right now.
#7. Use the Review Rabbit System to Get More Reviews
The Review Rabbit System is a fun way to get more reviews from customers that we use.
It's a very simple idea: Reward all your customers who took the time to leave a review.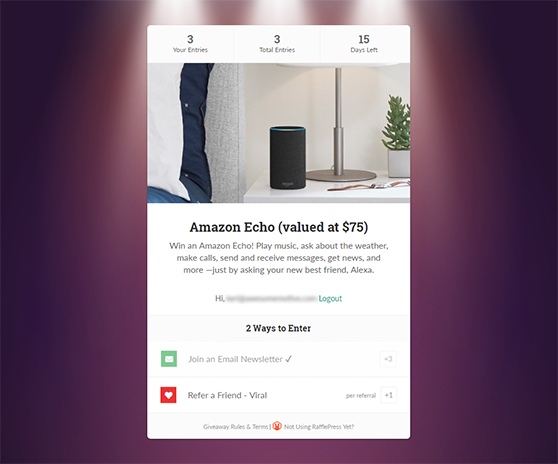 You can create contests on RafflePress to get more reviews. RafflePresss is the best WordPress plugin for giveaways and contests. All you have to do is create a new contest that rewards verified buyers for leaving a review.
You can use the 'Invent Your Own' giveaway option on RafflePress to create this sort of custom campaign.
#8. Share Your Reviews On Social Media
Social media is the perfect place to share your good reviews to grab eyeballs, drive traffic to your eCommerce site, and build brand trust.
Check out this example by Fantasea Cruising: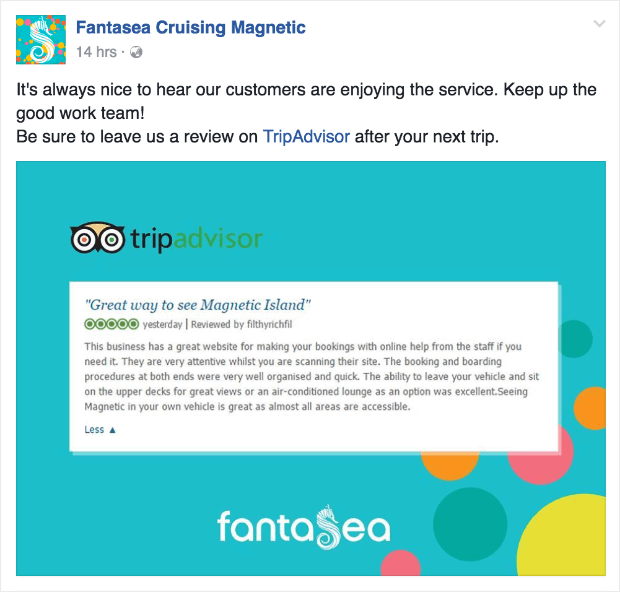 It's a really simple way to get more oomph from a nice review. At the same time, if your customers see you leaving shoutouts to their reviews, they'll feel more excited about leaving their own reviews.
#9. Create A Testimonials Page
Ever heard of the phrase "Hall of Fame" for any sport?
A testimonials page is an easy way to create a Hall of Fame for your customers. This is the perfect counterpart to the review and feedback page we mentioned earlier.
Just take a look at this testimonial page by Toast: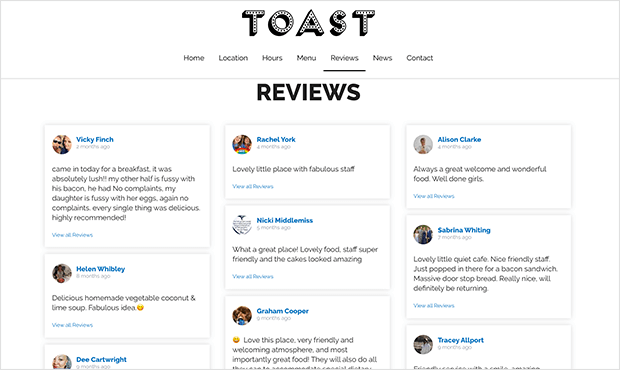 It's such a great way to showcase your reviews in one place. And if you need some inspiration, check out this article on epic examples of testimonials pages.
Or, you could check out our testimonials and case studies. We like to think that we do a nice job of appreciating our customers too!
Wrapping Up
That's all for this one, folks.
For most eCommerce site owners, website engagement can be a big challenge. So, feel free to check out our article on the best website engagement tools to gain more daily active users.
You'll find that one of those tools is push notifications and we highly recommend that you use PushEngage for your push notification campaigns. PushEngage is the #1 web push notification software in the world.
We can help you get free repeat traffic to your website on autopilot. And then, make more money in the process.
So if you haven't already, get started with PushEngage today.