Do you want to automatically segment subscribers using URL patterns? In this article, we will show you how to segment subscribers automatically based on URL.

You are getting users to your website from multiple sources. They land on your page and like the content. The push notification optin appears and they subscribe to it as they liked the content. These are potential leads and you should segment them.
Earlier, the way to segment such subscribers was a little tricky and manual. You had to put a small code on your landing page to segment subscribers. Now with the new release, you do not need to put any code. Now you can automatically segment your subscribers in PushEngage, and then send them targeted notifications. Targeted Push Notifications leading to higher click through rates and low unsubscribe rates. We wrote earlier about the 4 ways to segment your users in PushEngage, and just released automatic segmentation based on URL patterns, which is an easy to use and a very useful feature.
Here is how it works:
A visitor who lands on your website's Electronics category page, and subscribe to push notifications, is apparently is interested in Electronics related push notifications. Now you can define URL patterns and rules to automatically subscribe a user to a segment.
Let's us take a live example from website GateStudy.com, which focusses on GATE ECE study material and uses PushEngage. They have separate sections where students can watch Videos, or download the Multiple-Choice Questions.
Here are the steps to follow –
Go to Segmentation and click on Create Segment.
Name the segment. Define the rule. Here we have used MCQ as segment name for all subscribers whose URL at time of subscription contains multiple-choice questions.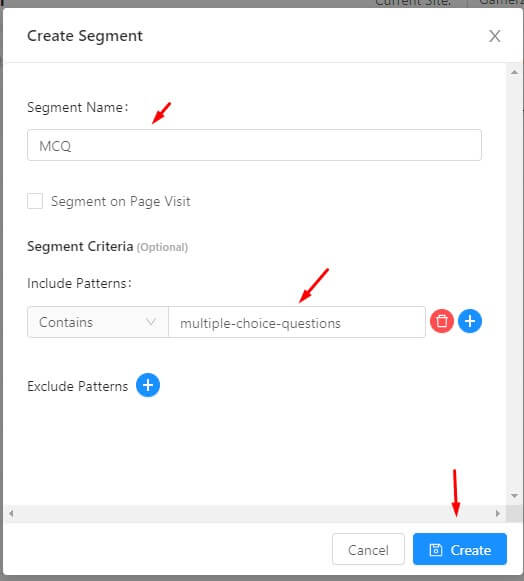 Finally, if you want to test, if your rules for URL were defined correctly or not, you can use our feature to Test your existing URL pattern rules. Note this section appears only once you have a URL rule to auto-segment.

That's it, now you can sit back and see how your subscribers keep adding to your new segments
Later while sending use the Select Audience and send notifications only to a segment.
We also provide the following additional segment data for all your subscribers
Desktop vs. Mobile vs. Tablet – When a user subscribes to the push notifications for your site, we capture the device type he is subscribing from.
The Country, State, and City Level Geo Location – At the time of subscription, we also provide the data about the City, State, and Country from where the website user subscribed. This is based on the IP address of the user at the time of subscription.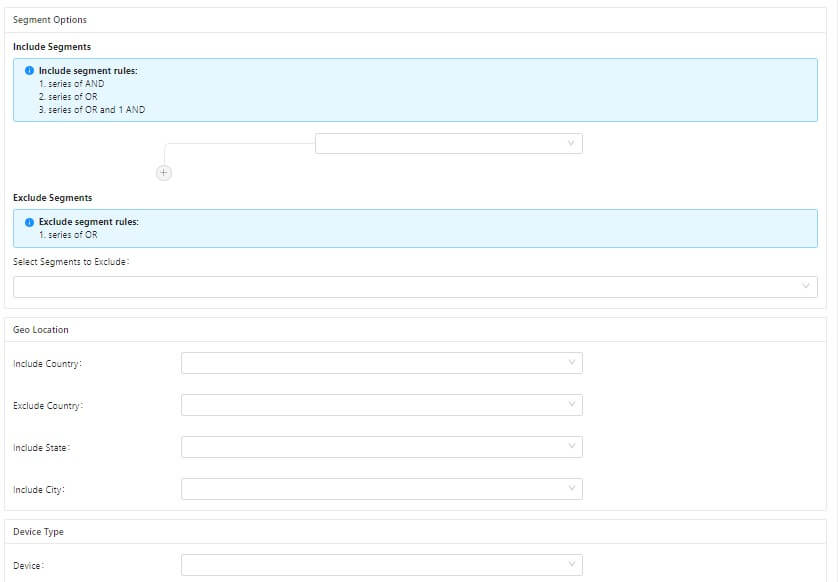 So what are you waiting for, give it a whirl and see your click rates increase in your notifications with the added segments? If you haven't already registered for PushEngage go ahead and do it now. If you have any feedback or comments, do leave it down or email at care@pushengage.com