Do you want to go live with push notifications on Weebly site? You can easily do so using PushEngage. We will show the steps to integrate push notifications on Weebly site.
Weebly is a great platform for business owners and individuals to build their website. We welcome all Weebly users to the PushEngage platform. With PushEngage you install Web Push Notifications on the Weebly site. You can now engage with your user on the Weebly site easily. PushEngage has all the top push notifications features to help you engage with your subscribers. With PushEngage you can now send push notifications on your Weebly website.
5 steps to integrate Browser Push Notifications on your Weebly website using PushEngage.
1> Go to PushEngage and register.
2> Login into the PushEngage dashboard and get your PushEngage installation code that needs to be added to your website. Below is the PushEngage javascript code you have to add on your Weebly site. Go to Settings > Site Settings > Installation Settings.

3> Log in to the Weebly dashboard and select Website > Integrations.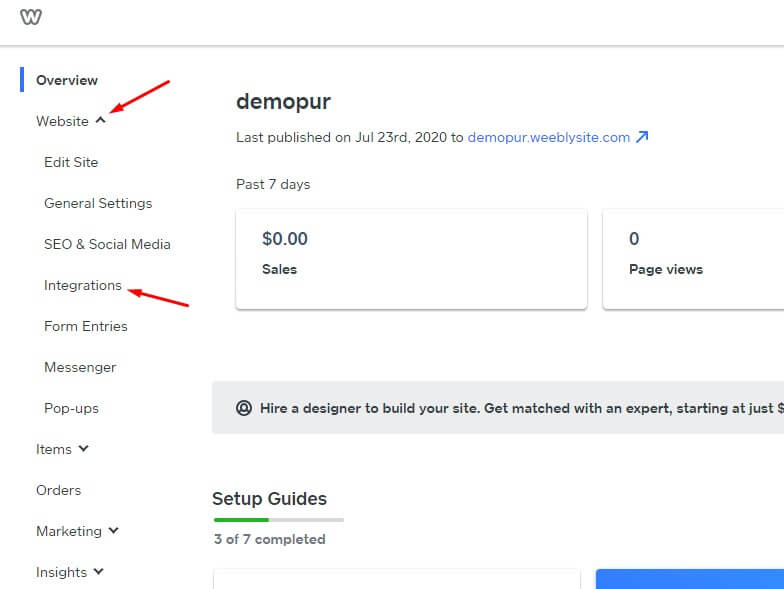 4> On the Integration page, Add Custom Header Code at the bottom. Click on Add New Code.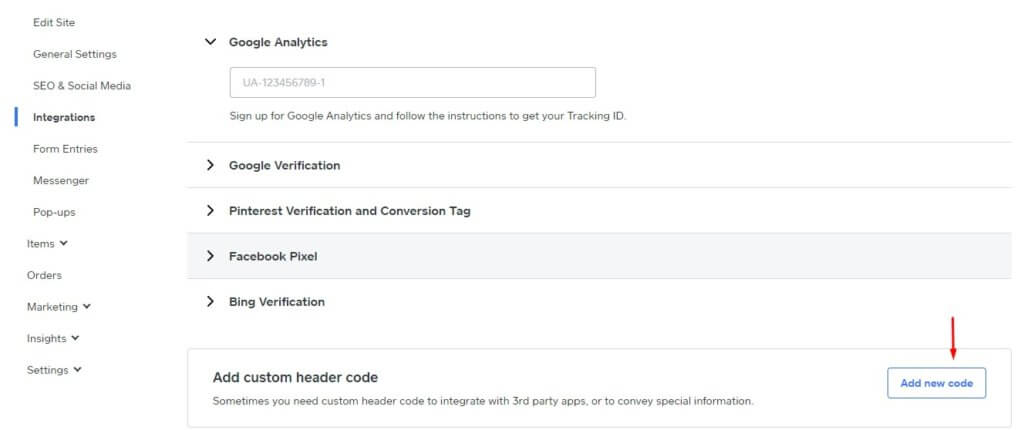 5> Paste the PushEngage code into the Header. You can also select the End of <body> to paste the code. In the below screen, we have pasted the PushEngage javascript code in the footer section. Once done, click on Save.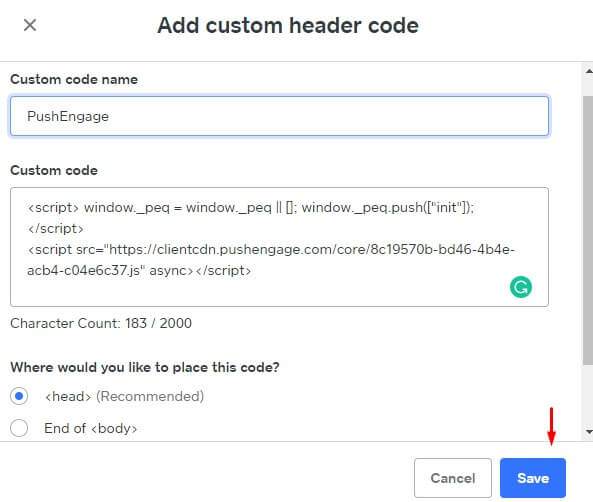 This completes the PushEngage integration on the Weebly website. You can now start collecting subscribers and send push notifications from the Weebly website.
Integrating web push notifications is very simple and takes less than 5 minutes on Weebly sites. Go ahead and start using PushEngage to send push notifications on Weebly sites. Start your free account with PushEngage and explore. You can get a free trial for all the plans. You can even go for the free push notifications account and see how it can benefit in engaging with your subscribers.
Here is the video on How To Install PushEngage Browser Notifications on Weebly Site:
You can also install PushEngage in Shopify Store. WordPress is another platform where you can use the Push Notification plugin to send push notifications. For any other platform, you can check out the installation guide.