X Cart 4 is a shopping cart platform that offers various features, add-on and integration options to help you build and manage an online store. X-Cart 4 has a set of advanced features including product comparisons, multiple storefronts and payment gateway, individual and multi-vendor stores and more. And if you want to install web push notification on X-Cart 4 then here's what you need to do.
Here's how to enable web push notifications on X-Cart 4 Store –
Log in to your X-Cart account and navigate to Content > Front Page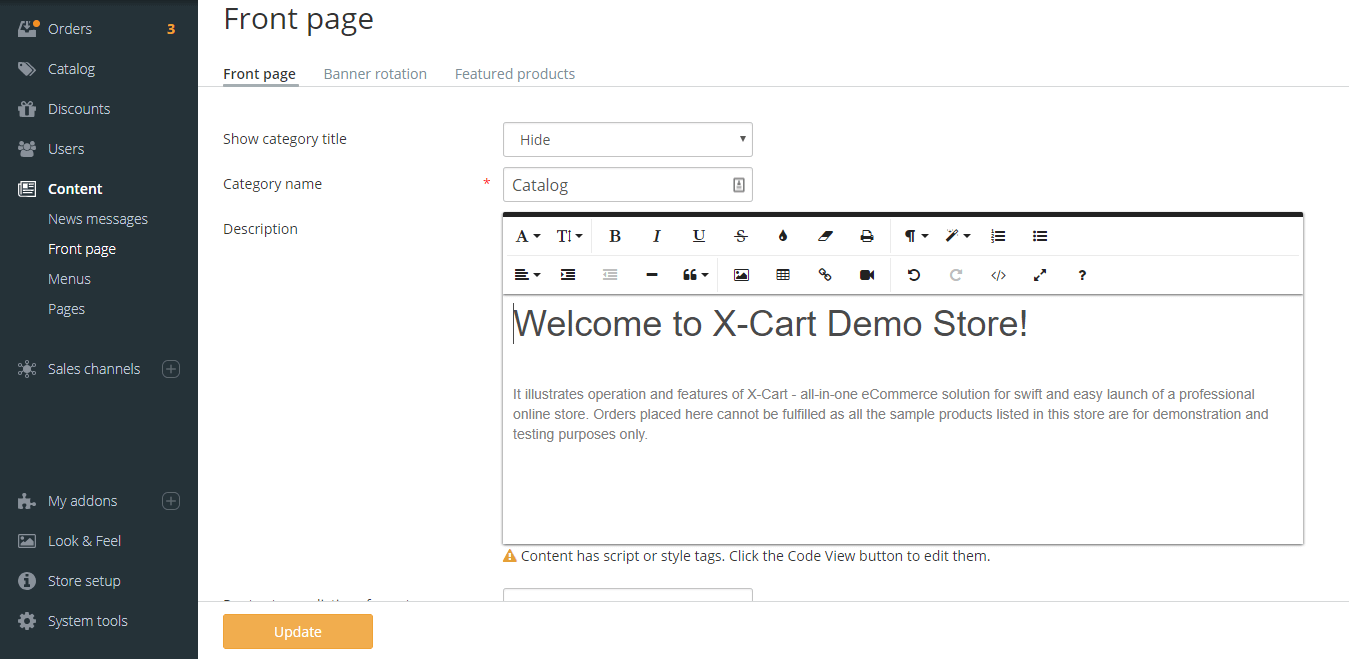 Navigate to Content > Front Pages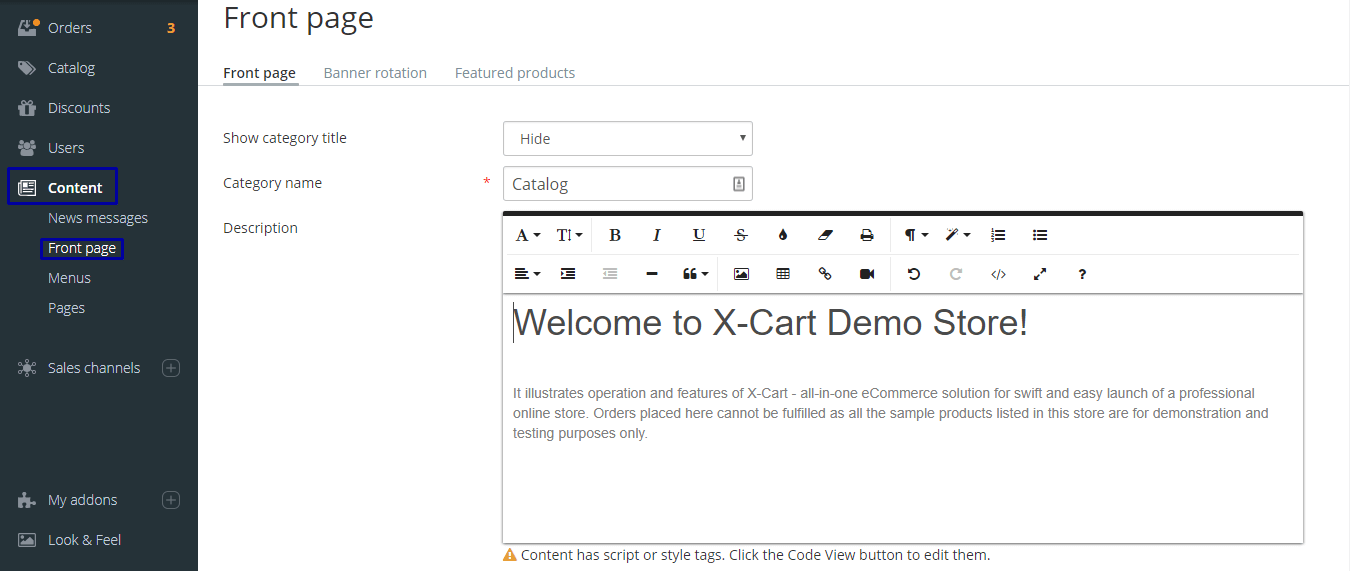 Then open your PushEngage dashboard and navigate to Settings > Site Settings > Installation Settings

Then select HTTP or HTTPS tab depending on your website. Then copy the code mentioned there. You can place it anywhere in the HTML of your website.

Select Code View to add the PushEngage Installation code and Save the changes.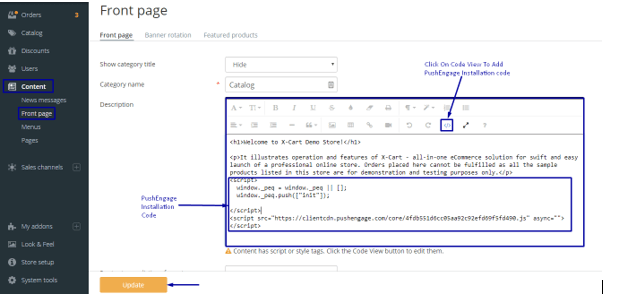 That's all if you are an HTTP website. You can check the preview and Push notification will be enabled on your website. But if you are an HTTPS website navigate to Settings > Subscription Settings > Subscription Dialog box. Select the HTTPS tab and click on Edit on the opt-in selected.

Go to Desktop Settings > Options and enable Quick Install. Do the same for mobile settings as well and save the changes.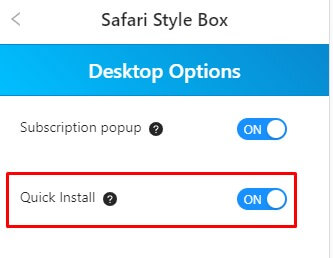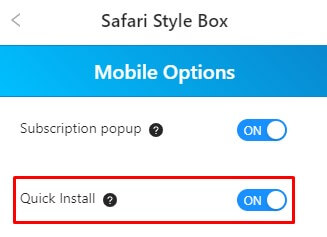 Or else if you have access to root directory then place the service-worker.js there such that it is accessible. These files are present in Installation Settings > Site Settings > Installation Settings, under the HTTPS tab (step 2).
That's all and your installation is complete. You will receive an opt-in for the subscription when you visit your website. Click on View StoreFront to check the preview.

You can also customize your subscription dialog box depending on your website. You can change the color, placement and the text. Also, being an e-commerce site we have campaigns like cart abandonment and browser abandonment that you can use to boost your sales and also cross-sell and upsell your products using segmentation.

PushEngage supports integration for other platforms as well. In case your website is based on PrestaShop, you can install and send push notification from the PrestaShop website using PushEngage.