In this new release of Chrome 86, Google has gone a step further and now will be monitoring the push notification content. Google's automated web crawling service will automatically subscribe to push notification and evaluate push notification for abusive content using Safe Browsing Technology. If any site is found to be sending abusive content will be flagged for enforcement if the website doesn't resolve the issue.
At the 1st half of the year, Google had announced about the updates to reduce abusive push notification by introducing quieter permission UI for notifications. The updates were introduced in Chrome 80 and further enhancements were added to Chrome 84 release.
Web Push Notification is one of the most effective re-engagement tools. Many of you are already using it. With the recent announcements google, getting a little worried is normal. We receive a lot of questions about what this change meant for PushEngage.
In this article, we will explain what Google's announcement on abusive push notification is all about and how PushEngage features and guidelines can help you to avoid getting flagged for enforcement:
My website is flagged. Does this mean the user will never see my push notification?
Google has stated that the – sites sending abusive notifications will be flagged for enforcement if the issue is unresolved. Many started thinking that once you are flagged, then your subscribers won't be receiving any of your push notification. And slowly you will lose all your web push subscribers.
Well, that's a lot of exaggeration.
To help you understand the Google updates, we are going to explain what each update means and how PushEngage can help you stay compliant.
1. What are the updates on Abusive Notification Enforcement
Quieter Notification Permission
Push Notifications are easy to subscribe and helps users to get updates instantly. However, this also raised a lot of complaints. Many websites didn't optimize their subscription opt-in and resulted in bad user experience.
To protect the user from unwanted interrupts, Google introduced Quieter Notification Permission. This will allow the user to get rid of those unsolicited permission requests. This feature was released on Chrome 80 version.
Abusive Push Notification Content
You may have seen those phishing e-mails or malware in e-mails. The same is happening in push notifications as well. Many websites started using push notification for abusive contents.
Google will now be monitoring the content of web push and flag them if found abusive.
2. Are both the updates same?
It's not the same but an advanced one. Earlier websites were flagged based on the push notification opt-in. With the new update, the website can be flagged for enforcement for abusive content.
However, Chrome Quite UI on desktop and mobile remains the same.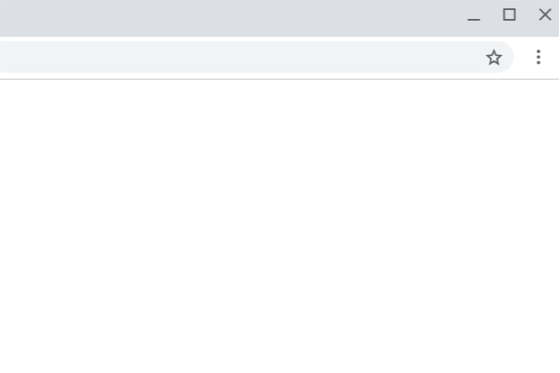 3. What is considered as abusive content by Google?
As per Google, three scenarios are considered as abusive content:
Fake Messages – Notifications that resemble chat messages, warnings, or system dialogues.
Phishing – Notifications that attempt to steal personal information or trick users into sharing personal information.
Malware – Notifications that promote, host, or link to malware or unwanted software.
4. How to know whether my website is flagged for abusive content?
You can visit the abusive notification report and check your website. For more details on abusive content what to do if the website gets flagged, you can check the below links.
My Views on this New Rule
With every new technology, this kind of issue will come. Earlier and even now the user gets phishing attacks on e-mail. There have been numerous malware attacks through e-mails. With the rise of push notification as an effective re-engagement tool, abusing the push notifications was not far off.
Google understands the risk and came out with enforcement rules. I think this is a great rule and it aligns to our core values and solidifies our position as a leading push notification platform on the web.
We have always shared the right push notifications strategies and how the user can benefit from them. We always wanted the user to have the flexibility to choose what is best for us.
Hence, most of our features give you the right to choose. Whether you want to show different opt-in for mobile and or desktop or want to send different types of notification to each segment.
If you are using an unlimited free push notification service, it's better to avoid. You may not have full control on what type of push notifications those platforms are sending to your subscribers. If your website gets flagged for abusive push notification content, then you will lose your subscribers. This is high time to move to the best push notification platform that offers you full control over your web push content.

How PushEngage Helps You Stay Compliant with Google Abusive Push Notification Rules?
1. Subscription Opt-in Reminder Prompt
At PushEngage we are always working toward making the platform better and better. With the Abusive Push Notification release from Google, we have created the Subscription opt-in reminder to make sure you do not miss out any opportunity to get user subscribed to your push notification.
Just enable it to activate. All the settings are set by default. You can even edit the messaging the rule.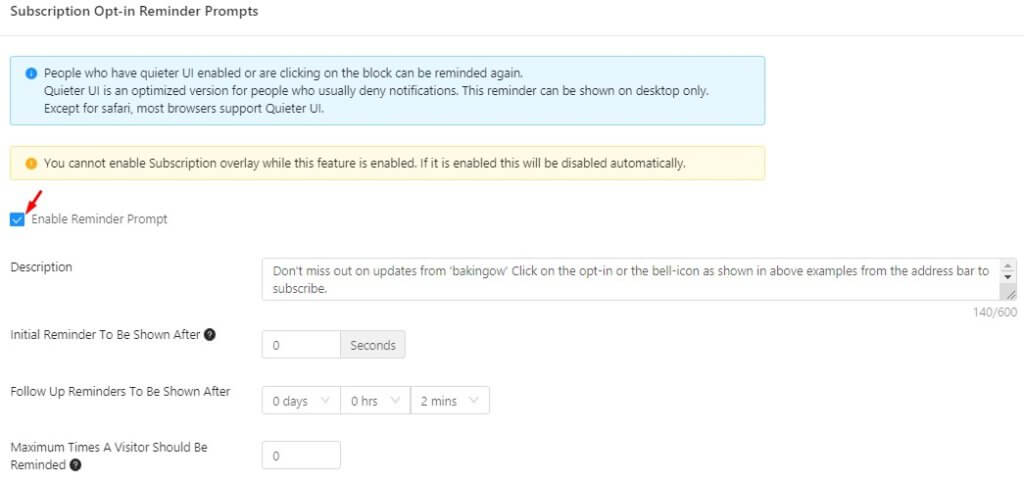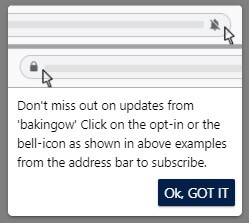 2. My Opt-in Rate is low. I cannot use web push anymore.
Many push notification users started to think that their opt-in is low and they will get flagged. So, it's better to stop using the web push.
Web Push offers the best subscription rate than any other re-engagement tool. Moreover, Google has never mentioned what low opt-in rate means.
One of the conditions Google mentioned is– sites with very low opt-in rates
Since you are a genuine website helping users with important updates, chances of getting flagged is low.
If you are worried, the follow the subscription opt-in guideline to increase your opt-in rate.
3. Show Benefits of subscribing in Single Step Opt-In
In Single Step opt-in, a website cannot edit the messaging. Visitors will think of the opt-in as intrusive and block. Gradually Google will also flag my website for abusive push notification.
It's true that you cannot edit the copy of single-step opt-in. That doesn't mean you cannot convey the benefits of subscribing to your push notifications.
PushEngage already has the solution for this. Start using the Subscription Opt-in Overlay. Below is an example.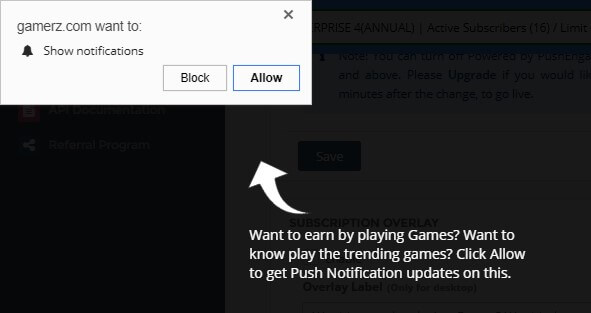 This way user will know the benefits of subscribing to your web push.
4. Choose the right Opt-in
The opt-in rate is important not only to increase subscriber base but also to be in compliance with Google updates.
PushEngage gives you the complete flexibility of choosing any of the opt-in types. That is precisely we offer 6 different types of subscription opt-in. You can configure push notification opt-in from single-step to multi-step.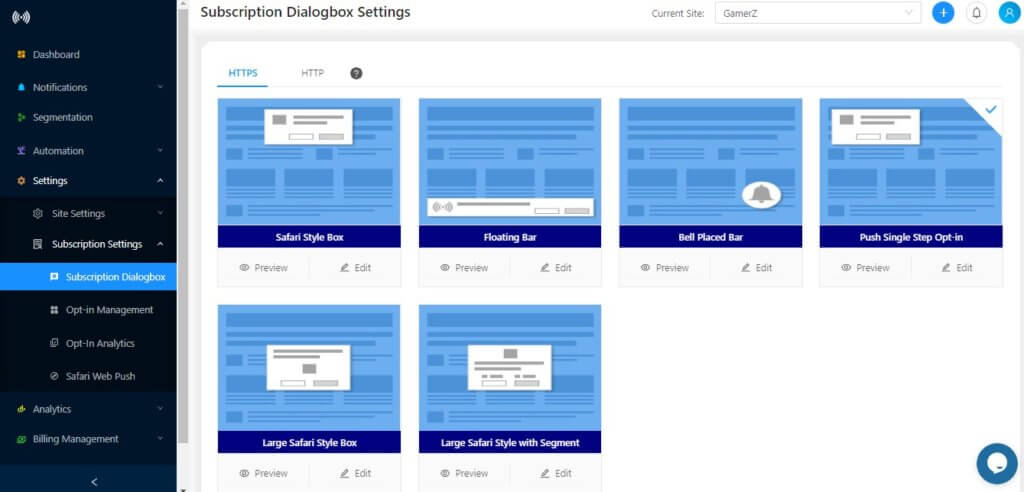 PushEngage opt-in analytics gives you the complete picture of every opt-in type that you use. You can optimize your opt-in for copy/font/colour and see which one is performing better and use it.
5. Opt-in Trigger and Display rule
One of the thing which is mentioned by Google is –" websites request the notification permission on the first visit rather than at contextually relevant moments in the user's journey."
Nobody wants to see a pop up the moment they land up on the website. That's why PushEngage offers triggers and display rule.
Below triggers for showing the opt-in:
Delay: You can delay the opt-in based on the time spent by the user.
Scroll: Let the user go through the content. Show delay based on the page scroll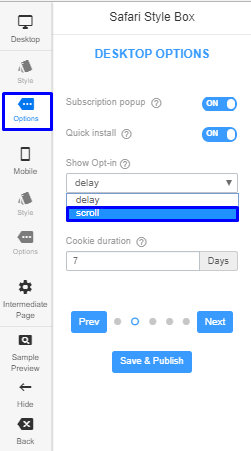 On-Click: You can even trigger opt-in based on click. When the user clicks on the trigger element, it will show the opt-in.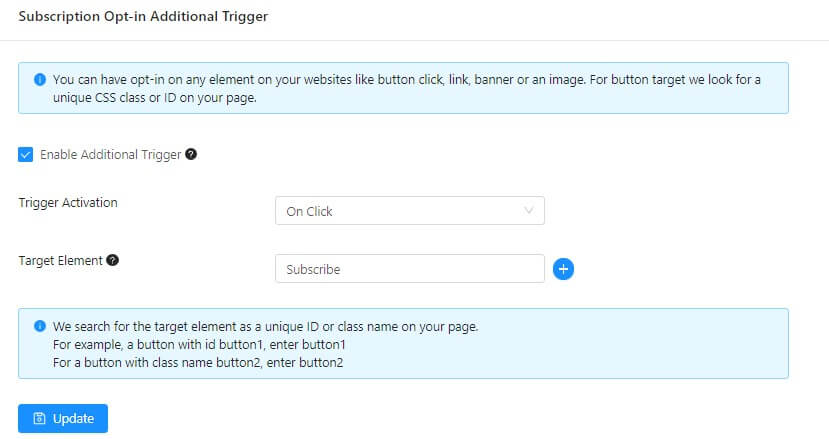 Below are the display rules you can use
You can set up rules to display opt-in:
Include: It will show push notification opt-in only on the URLs mentioned in this section.
Exclude: It will show push notification opt-in on all pages except the URLs mentioned here.
Geo: You can also include and exclude Geo from showing push notification opt-in.

6. The lower opt-in rate in mobile but higher in Desktop
What works in the desktop doesn't necessarily work on mobile. We understand that.
At PushEngage, you can choose different opt-in for mobile and desktop. Go to subscription dialogue box options and set your device rule: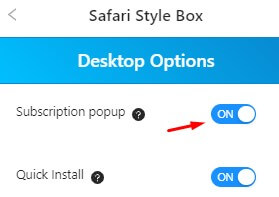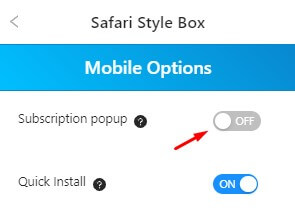 7. Once Opt-in is blocked, the user cannot subscribe
Opt-in blocked doesn't mean that the user cannot subscribe. In case of your website got flagged or user has blocked, you can show the user how to subscribe to your web push.
PushEngage already has the feature to guide user on how to subscribe. Enable the Get Notification Widget.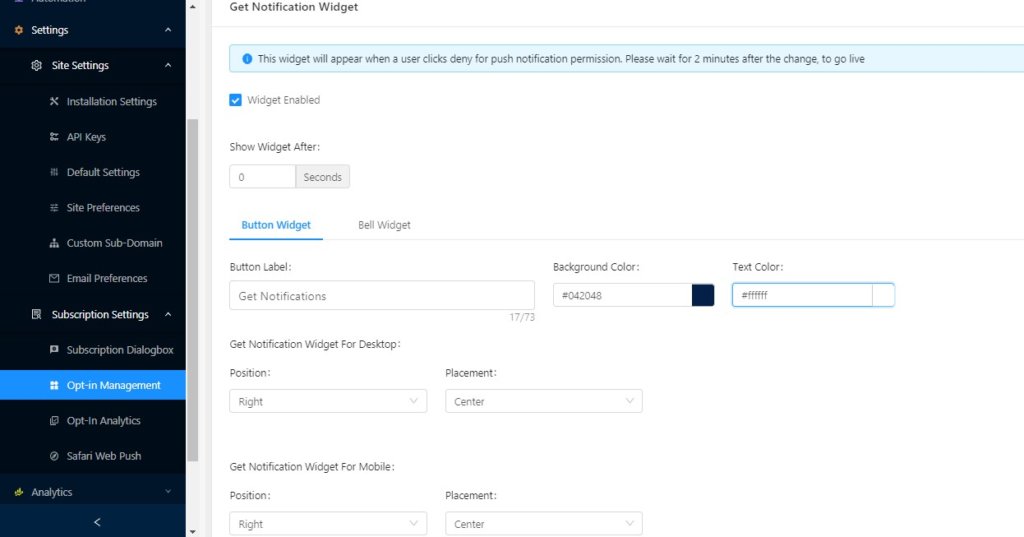 On click, the user will be shown how to subscribe to push notification, in case the opt-in is blocked.
8. Monitor push notification content
With the new update, apart from push notification opt-in, push notification copy can also get you flagged for abusive push notification. It has become very important to monitor what type of push notification you are sending to the subscribers.
PushEngage dashboard shows all the notification that was sent along with the analytics data.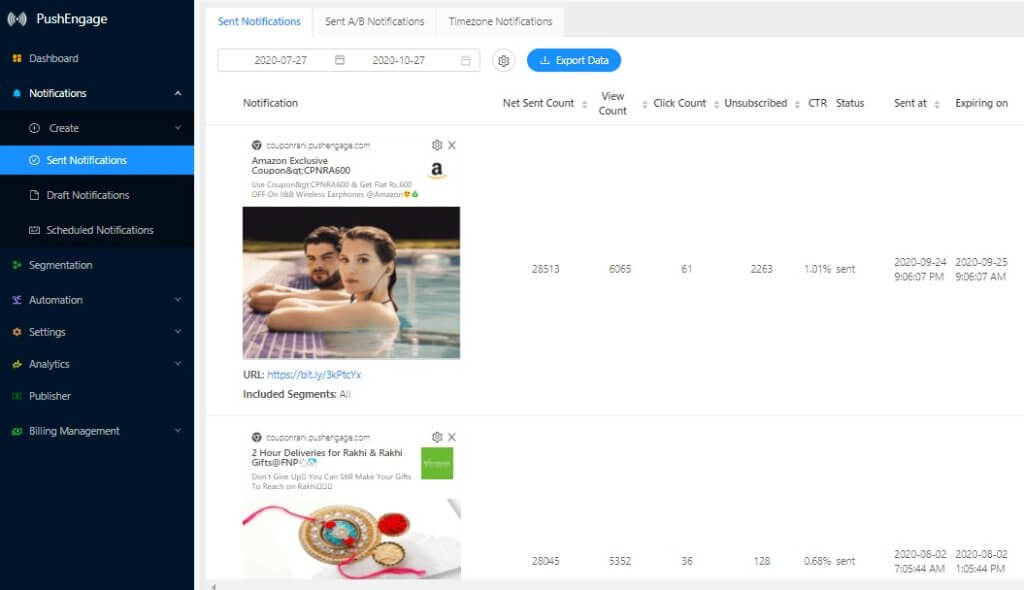 9. Test Notification before Sending
We know the importance of CTR. That is why PushEngage offers AB testing of push notifications.
You can do multiple rounds of AB testing before finalizing what type of copy to send. Analyze the result and choose the best one.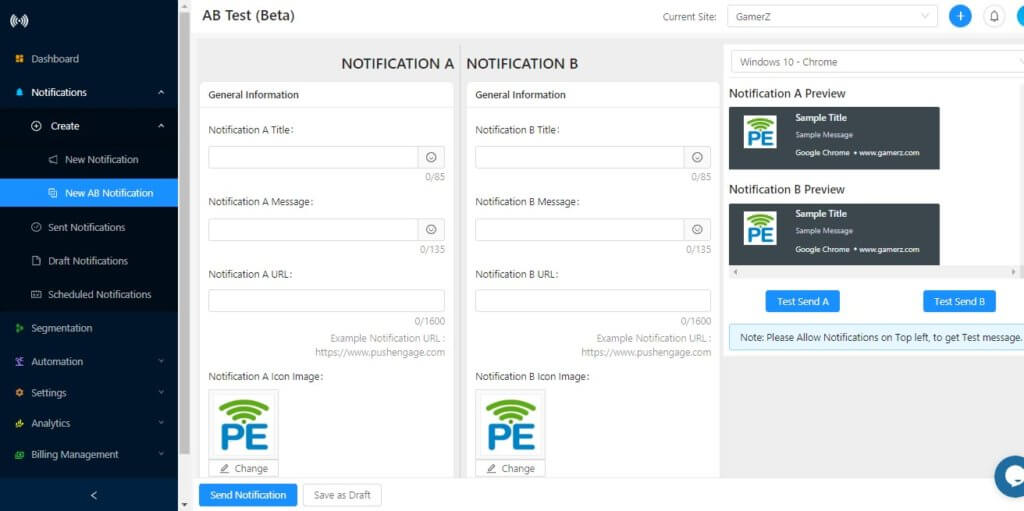 Segments are created based on different attributes set by you. As each segment is different, you have the option to send different notifications to each segment.

With this Google updates in place, optimizing web push notifications is very crucial. If you want to know more about optimizing push notifications, register at PushEngage.