Do you want to reward loyal customers of your eCommerce business? In this article, we will show you the different loyalty program you can implement on your eCommerce business.
What are the benefits of customer loyalty programs?
Ecommerce is predicted to become even bigger and e-commerce business statistics show that e-commerce sales are expected to account for 13.7 per cent of retail sales worldwide. Owners of e-commerce sites know that the success of their platform can be owed to the loyalty of their customer base. The benefits of having a customer loyalty program are:
Repeat Purchase: Loyalty programs will keep your customers engaged who will make repeat purchases at your site. It helps to drive sales for your e-commerce website.
Low Cost: The cost of acquiring a new customer is 5 times higher than selling to existing customers. Loyalty programs lead to an increased sale at low cost.
Customer Life Time Value: One important benefit of a loyalty program is an increase in customer lifetime value. Once you know the purchasing behaviour of the customer, you can plan your loyalty programs in such a way to benefit customer at every step. This will increase brand loyalty and lifetime value of the customer.
Strong Relation: In every business, relationship plays the biggest role. If you have a positive relationship with the customer, it will benefit you in long term. If you value customer and reward them, it will make the relation strong. When you launch any new product, the customer will be ready to buy because of a strong personal relationship with your brand.
Price War: You do not need to go on a price war with competitors to acquire customers. Instead, with the loyalty program in place, the customer will be loyal to your brand. It allows you to put the effort into customer service and keeping the customer satisfied.
Maintaining loyalty is an important aspect of a business because, for one, it is cheaper to retain existing customers. It also helps to re-engage customers and bring them back to your site.
The very next question comes in mind is how do we reward loyal customers? In this article, we will show the best ways e-commerce owners can establish loyalty programs in rewarding customers who have been loyal and stuck it out with them. Loyalty program is one of the conversion optimization tactics that can increase sale.
What are customer loyalty schemes for eCommerce business?
Point Program
The Points Program has been utilized by brick and mortar shops and can be adapted in e-commerce as well. This program has a simple principle which is the more you spend the more points you get.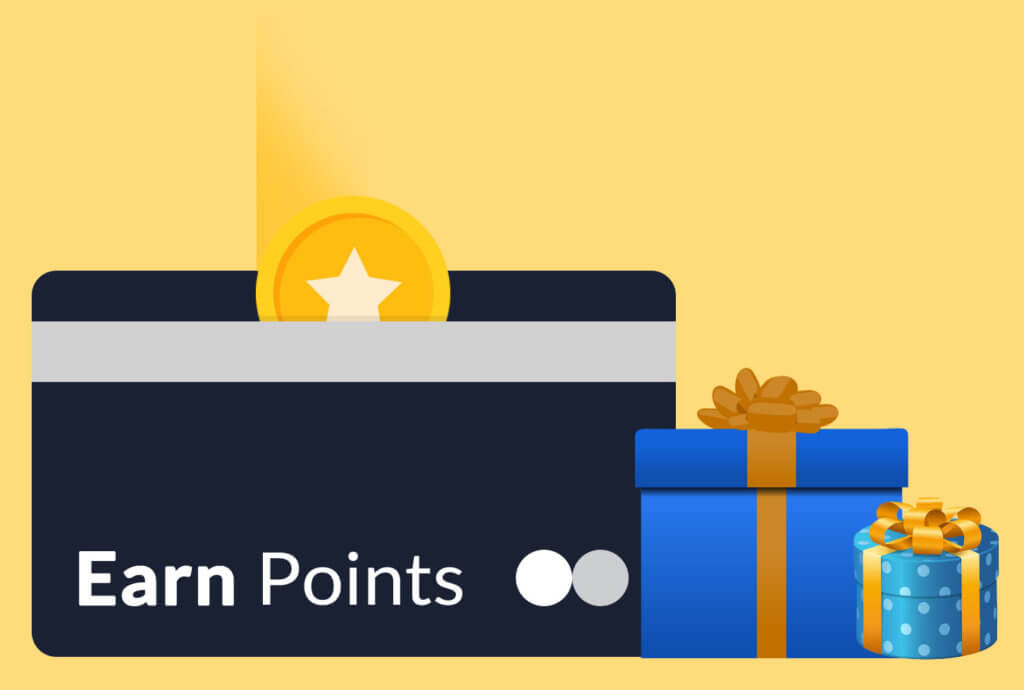 Every time your customer makes a purchase on your website or physical shop, if you have one, they get a certain amount of points depending on how much they have spent. The more they spend the more points they will earn.
You can put a creative spin on this loyalty program and give it a name. The important thing is to explain explicitly the mechanics of the program to your customers so they will be motivated to get the points and rewards.
Points give customers the opportunity to earn rewards and you not only increase your customer's average order value you are also encouraging them to invest in your brand. This move minimizes the likelihood that they will switch to a competitor.
You have to keep your points system simple, however, so it is easy for customers to keep track of their points.
The Paid Program
Paid programs require members to pay a monthly or annual fee to join your VIP member's club. You need to have a considerable following and a loyal customer base for this loyalty program to be effective. Loyal customers and frequent buyers are your targets for the paid program since new consumers are not likely to get into a VIP program.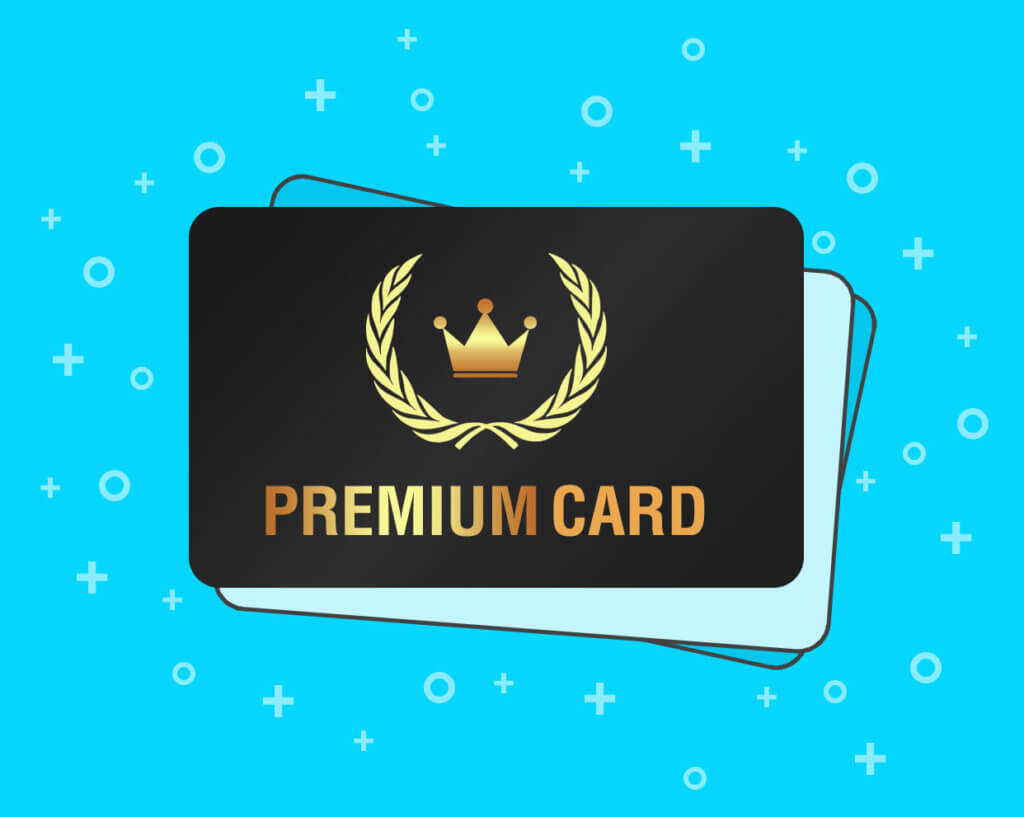 Make your VIP program valuable enough and exclusive only to members otherwise, it will lose its value.
Example of Paid Loyalty Program
Barnes and Noble have run an effective VIP member's club which costs $25 a year, and it offers members discounts, free shipping, and other benefits.
However, in order for people to pay $25 dollars you have to show them the value of the program upfront as Barnes and Noble did. For example, they have added in the reward of getting $60 worth of coupons once customers got the VIP membership. Once you show that the value of your loyalty program outweighs the cost people will join in.
Finally, you can convince people to join by showing customer testimonials of the paid VIP membership as social proof.
The Charity Program
The marketplace nowadays is more receptive to businesses with a social conscience. You can have a loyalty program that doesn't have to include discounts, instead, to build a stronger relationship with your customers you can incorporate your business values into your program. If you happen to create a loyalty program established around mutual values with your customer you are likelier to inspire brand loyalty.
Example of Charity Program (Customer Loyalty Program)
This fact is exemplified by The Body Shop which has put animal welfare as part of their program.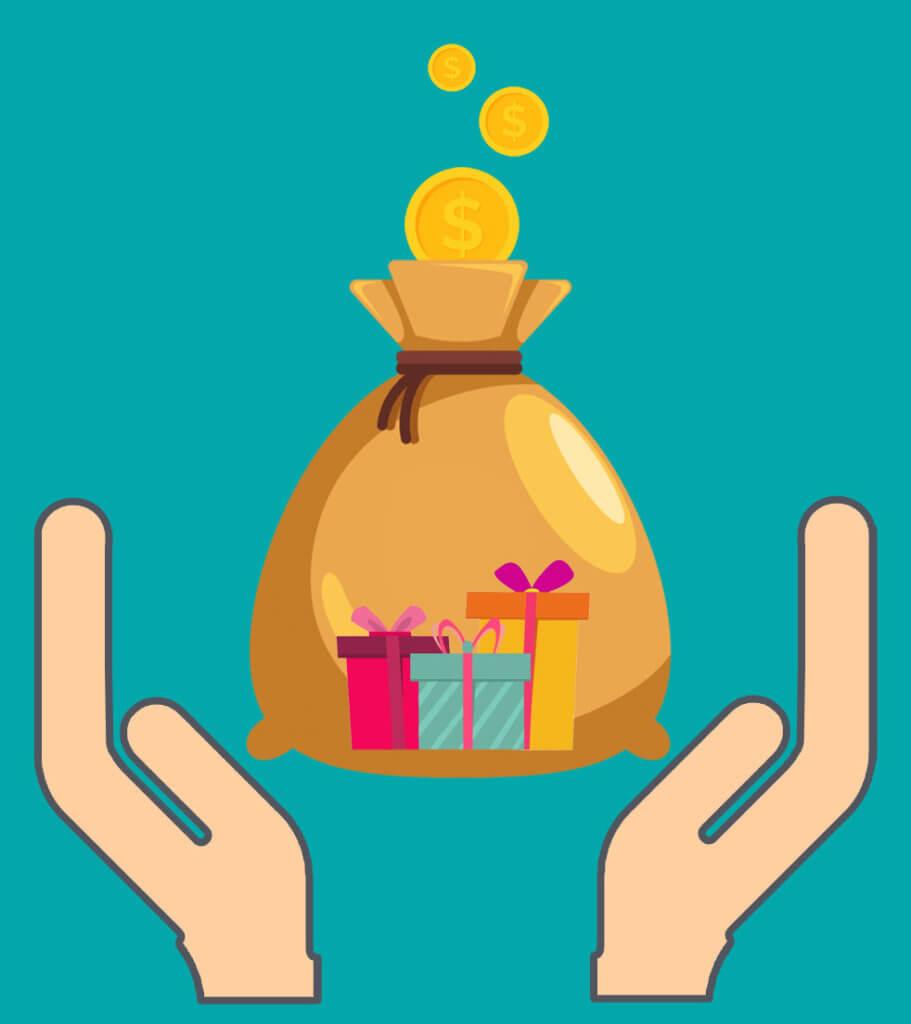 As part of The Body Shop's VIP program, they give customers the option of donating their reward points to charities centered around animal welfare.
The Body Shop's customers share their values and it makes the donation option even more meaningful. Mutual values give you the opportunity to connect with your customers on a deeper level strengthening your relationship with them.
The Tier Program
This program is based on levels of loyalty. This program requires that the more your customers buy your products and services the more rewards they get. Offering a tiered loyalty program means your brand will always be in your customer's mind. Furthermore, tiered programs are exciting and are similar to gamification where members reach higher levels the more, they "participate".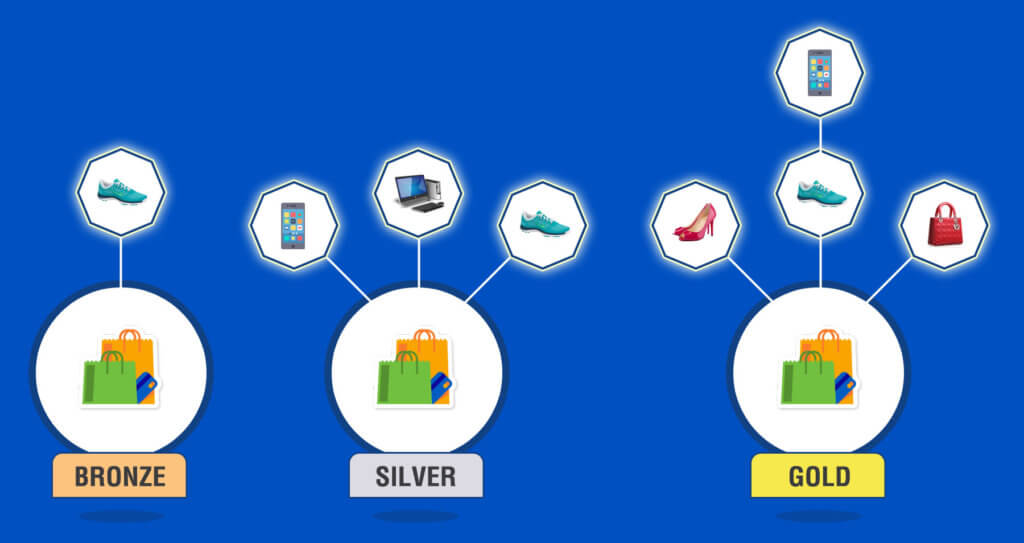 Construct your tier program in such a way that the more points a member has the more exclusive rewards they can get. Make the rewards at the highest level ultra-exclusive therefore more attractive. If you want to motivate members to reach higher levels, include percentages for each tier. Show how many members have reached each level so your customers will be motivated to reach a higher level to gain social status among members.
The Partner Program
Customers know the benefits of loyalty programs and are looking for greater flexibility in rewards. You have the option of partnering up with other businesses to strengthen and be more creative with your loyalty programs. This move helps you with more opportunities in growing your customer base but also facilitating the building of new business relationships. One study discovered that 68% of millennials do factor in rewards in staying loyal to a brand.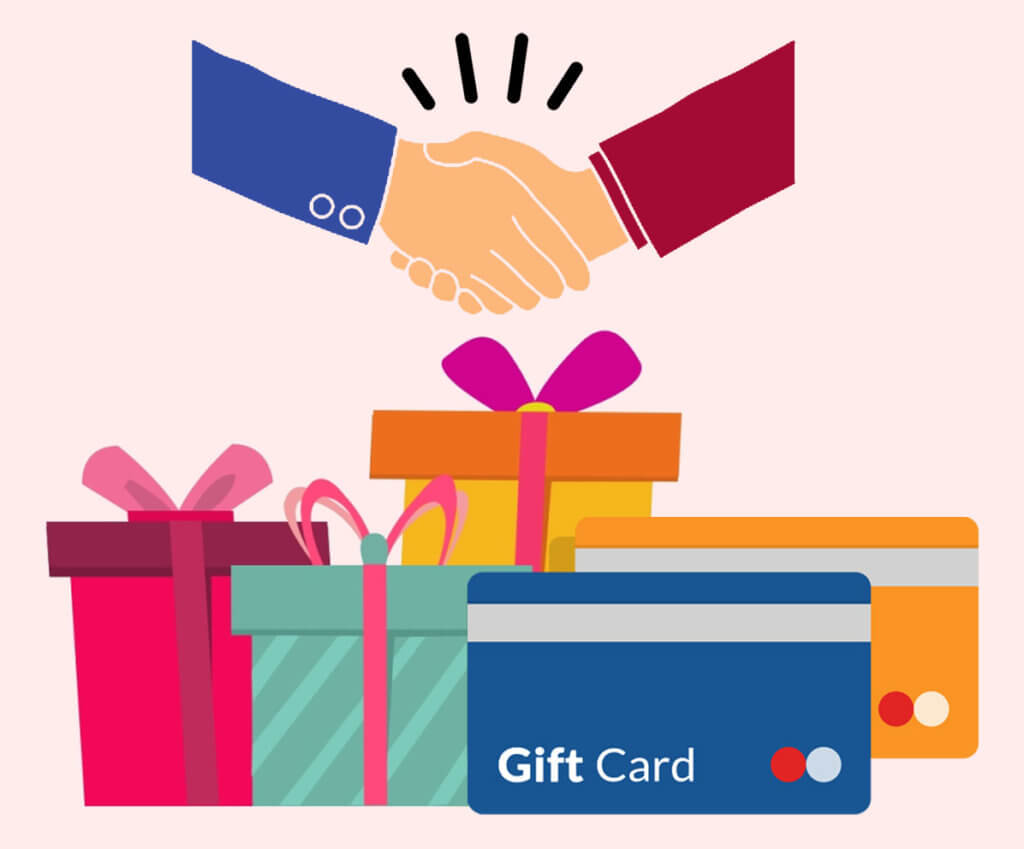 The more rewards a brand offers the more they stay. Partnering with other businesses can boost the loyalty of your own customers. As an example, Nike's loyalty program has exclusive membership benefits that include partnerships with Apple, Classpass, and Headspace.
Conclusion
E-commerce businesses thrive because of the loyalty and trust a new generation of consumers have given it. In order for your e-commerce to grow and gain further traction, you should put in place loyalty programs that will make the choice of purchasing in your e-commerce store more attractive and more valuable. It also helps in re-engaging inactive users. There are plenty of creative ways to reward your customers and putting in place existing loyalty programs for an e-commerce business or thinking of your own can make the process of shopping all the more exciting and fun for your target market.