Are you planning to start web push notifications for your content site? Here is the complete web push notification guide for the content website. It has all the strategies you need to increase traffic using push notifications. You will find the tactics to increase the push subscription rate.
Nowadays creating a blog or content site is very simple. There are lots of platforms that offer an easy way to get your blog or content live. Platforms like WordPress, Blogger are very simple to use and you can launch your blog within an hour. As per the push notification benchmark data for media sites, the average push notification CTR for media websites is around 6.43%.
For most people, blogs are a way of sharing knowledge and also to earn revenue. They work hard in getting the right content, amazing pictures, themes, plugins, and many more tools to ensure the reader enjoys reading their posts. Apart from quality post and traffic, there are two important things which bloggers are concerned about:
How to get more subscribers
Increase re-engagement
Using Web Push Notification services you can achieve your goals. Push Notification is very easy to integrate and use. You can use the plugin or you can directly integrate using the script. This Web Push Notification tutorial on Content Website has all the details to help you create successful push campaigns.
How To Get More Subscribers For Your Blog
Once you have created a beautiful content, the next thing is to generate traffic. There are many ways to generate traffic like:
Free Traffic
Search for keywords related to your website and try to create content around that. Optimize your website to get a good ranking in Google which will generate free organic traffic for your content site. Another way to generate organic traffic is to create social media groups and post regularly. Interested people will always be happy to see those posts on Facebook.
Paid Traffic
Run paid advertisements on different platforms to get traffic to your content website. You can run ads on Google and other social media platforms. Though it's costly, it will bring traffic faster than free traffic.
Referral Traffic
Traffic may come from referrals as well. If your posts are good, then many other websites will create links in their posts that will link back to your content. This way visitors to their website may land your post too.

Increase Push Subscription Rate
However, traffic doesn't always convert to subscribers. One of the most important things to convert your traffic to subscribers is the ease to subscribe. This can be achieved using Web Push Notifications on your content site. To subscribe to push notifications, users do not have to enter any details. Within a single click, users get subscribed.
However, to increase subscription you need to optimize the settings. Web Push Notifications offers two ways for the user to subscribe. Below are some of the tactics you can employ to improve your subscription rate:
Single Step Opt-in There are two ways to get two ways to implement a push subscription box.

You can see the below chart to see the subscription rate for Single Step and Multiple Step.

So the 1st step to push opt-in optimization of a content website is to make their website HTTPS and also enable single-step opt-in.
Optimal Delay
PushEngage offers you the option to decide when to show the web push notification opt-in. People visit your content site to read the post. However, it is intruding to display the push notification opt-in immediately after the user lands on the website. You can put a delay in displaying the push notification opt-in.

There are two ways to delay: a) depending on the time user spent on the website b) depending on the page scrolled by the user.
Clear Overlay Message
In web push notification, you have the option to let the user know why they should subscribe to your push notification. This can be done by editing the overlay message. Mention precisely the benefits of subscribing to your push notifications. For e.g. getting regular updates posts getting published on your content site.

Notification Widget
Many times the user may click on blocks on the subscription. In such cases, the web push notification opt-in will not appear for such users. However, after going through your content, the user may decide to subscribe to your push notifications. To enable the user to subscribe to your push notification, enable the Get Notification Widget. This is the subscription recovery option when the user clicks on the block.
Pages to Show
As a content website, you may have pages, where you do not want to show the web push notification opt-in. Using PushEngage, you have the option to manage your opt-in. You can include or exclude pages from showing the push notification opt-in. This way you have the control over your push notification opt-in.

Pages like about us, contact us, do not subscription opt-in. The reason is if the user subscribes from those pages, you won't be able to know the interest area of those subscribers and cannot be targeted properly.
Decrease Push Un-Subscription Rate
Once you have started improving your web push subscription rate, you need to optimize to decrease your unsubscription rate as well.
Limited Notifications
Since creating and sending push notification is easy, you shouldn't send too many notifications. Your notifications may appear intrusive to the user and he or she may unsubscribe.

Try to find out the optimum number of web push notifications to be sent in a day which gives you better CTR and limits your sending of push notifications. You may be posting a lot of content in a single day but is the user ready to read through all the contents. It's wise not to overwhelm the user with lots of push notifications.
Right Timing
Timing is very crucial when it comes to any marketing activities and the same is with push notifications. If you send web push notification wrong time, the user may get annoyed and unsubscribe from your notification.

For e.g., if your subscribers are college students and you are sending notification during their college time or exam time, they may be displeased with it and unsubscriber.
Put Expiry
By default push notification expires after 28 days. So if you send notification and the user has not opened the browser for a week, he will see all the notification queued on his browser. Seeing so many push notification from your content website, he may get annoyed and unsubscribe.

It's highly advisable to put expiry on each notification without fail. With expiry enabled, the notification will automatically get expired and the user will see only the active notifications on his browser.
Follow the above steps to take to reduce your push unsubscribe rate. Once your unsubscription rate is low, you will start seeing growth in your overall subscriber base.
How To Increase User Re-Engagement For You Blog
The next important thing for any content site is re-engagement with their push subscribers. If you don't engage with your subscribers, they will eventually unsubscribe from your push notifications.
There is a number of ways to ensure high engagement with your subscribers.
Drip Notifications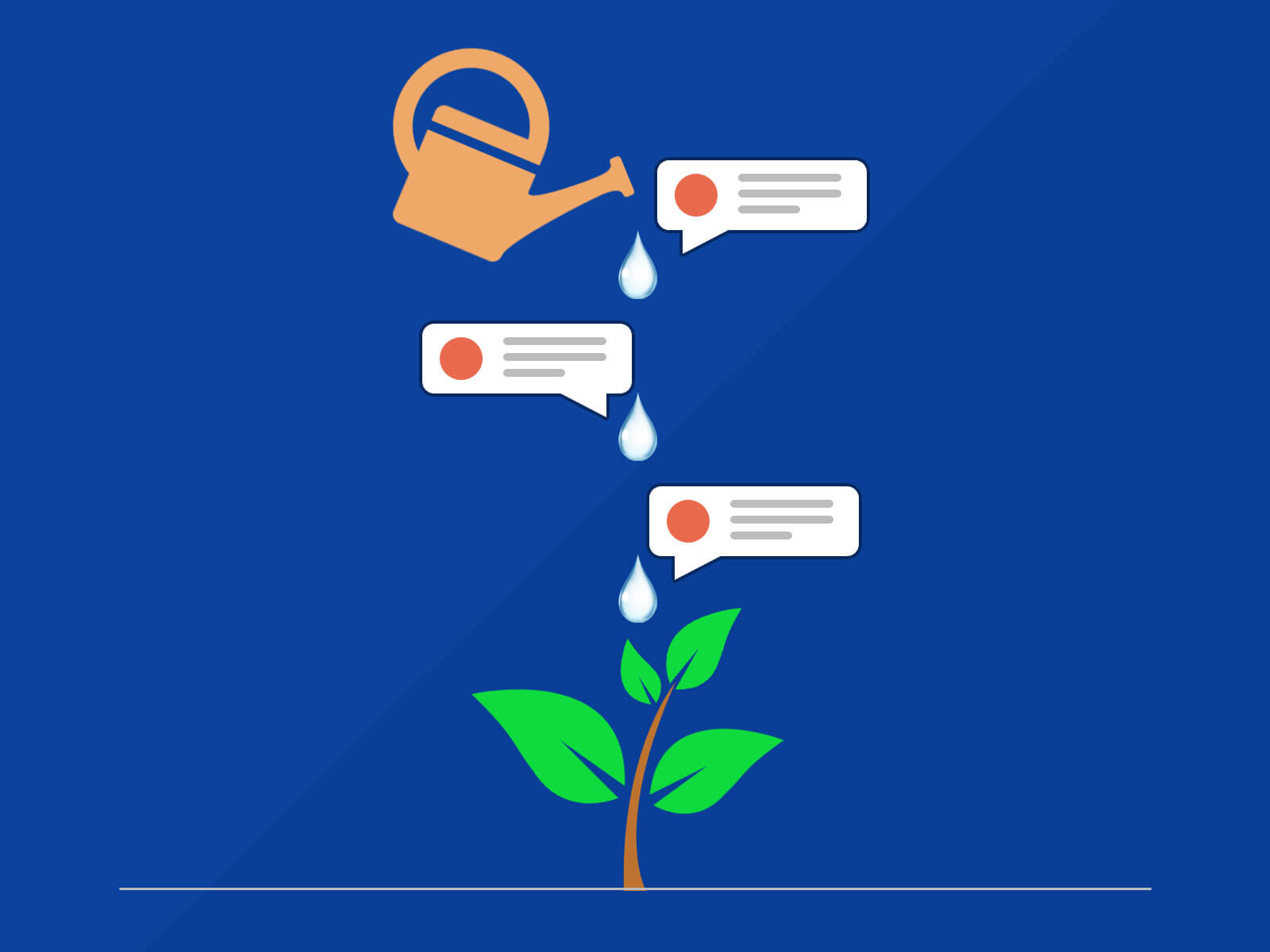 One of the best ways for bloggers to re-engage with push subscribers is through Drip Push Notification campaigns. Once a user subscribes to your blog, you can start sending relevant push notifications to your push subscribers. The benefits of using a drip campaign for content websites
Educate Users Use drip push notifications to educate the user about your blog. For g., if your blog is about baking, you can create a series of notification about the basics of baking. This way user will be hooked to your website to learn more about baking and different recipes.
Users Engaged Drip allows you to create a pre-defined set of push notifications to be sent automatically. This allows you to not miss sending relevant push notifications to your push subscribers keeping them engaged.
Segmentation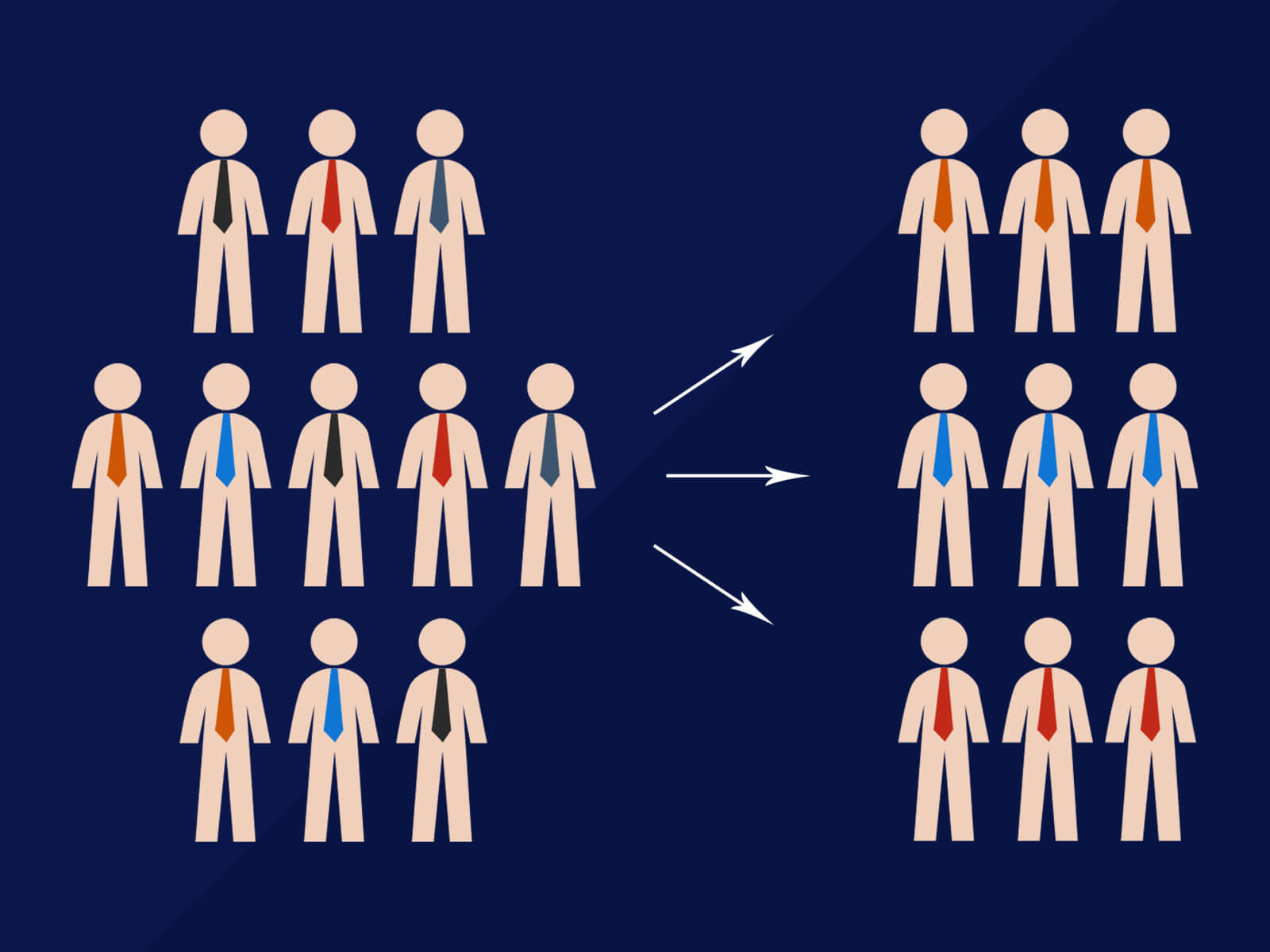 Push Subscriber Segmentation is very critical for the success of push notification for Content Websites. You can segment your subscribers based on different attributes like:
Page from where the subscribed You have multiple categories and people landing on different categories page subscribe to you push notifications. For g., if your blog is about different recipes, then people subscribing from the baking category or vegan category, can be put on different segments.
Videos they watched
Your blog post has videos related to your content and people who are watching those videos are definitely more interested than others. Put those subscribers into a different
Any document they downloaded
For your subscribers, you have created free pdf for certain topics of interest. Subscribers who have downloaded such documents can be put in different segments and can be targeted better.
You can then easily send target push notifications which can lead to a higher engagement rate.
User Updated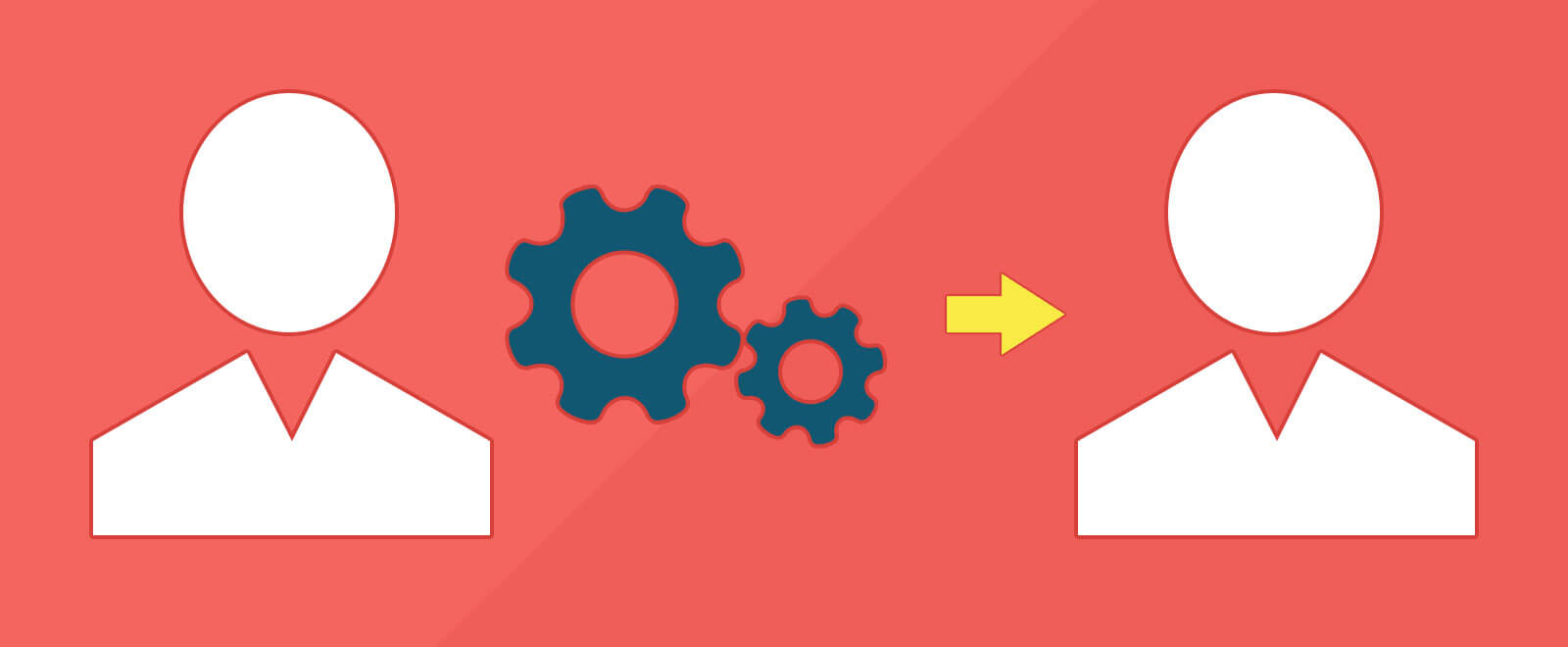 Sending push notification at the right time is the key to success. Using the PushEngage plugin, you can set "Auto Push" for any new post that you published. This way you will never miss updating users about any new activities on your content website.
Form Abandonment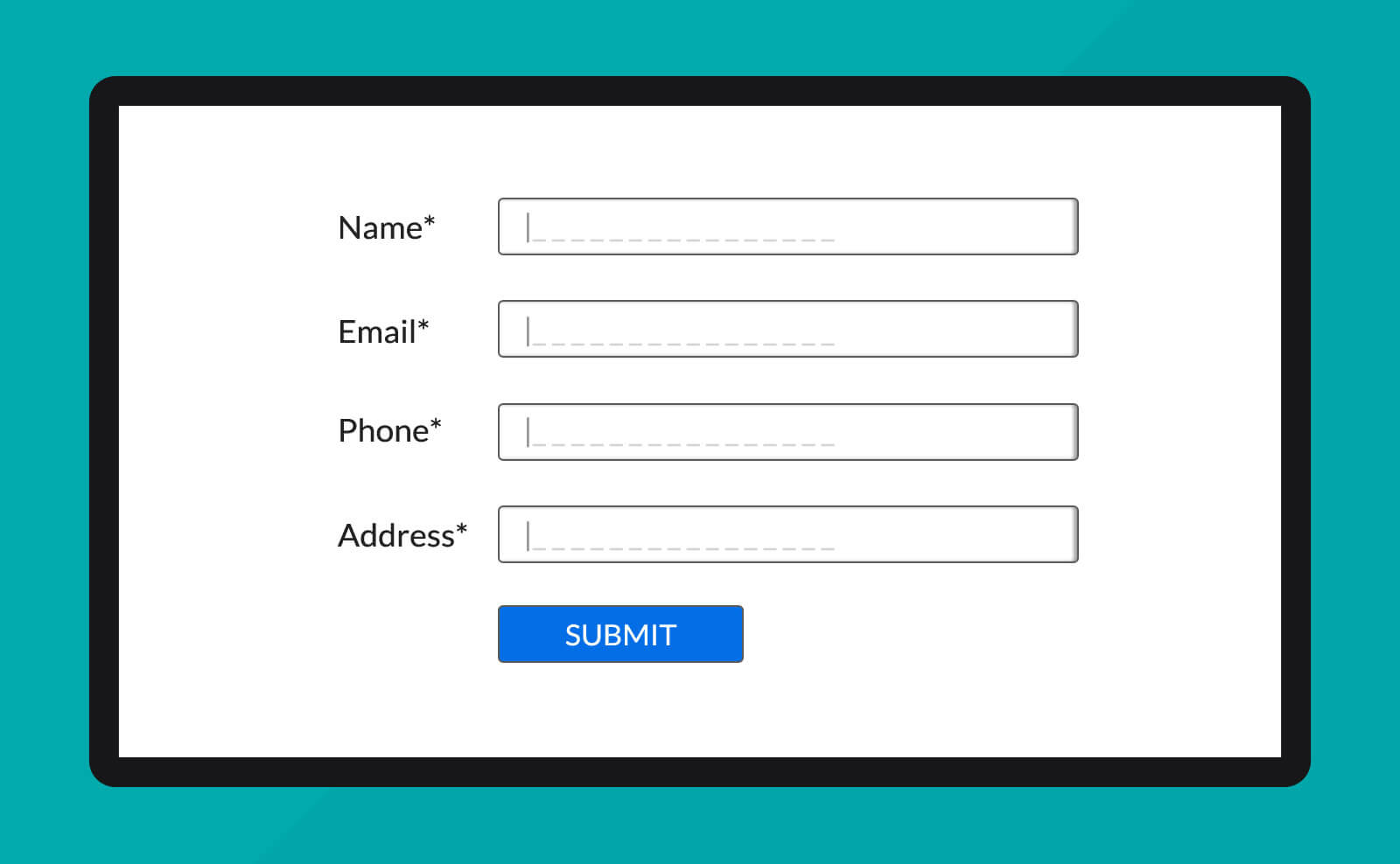 Another important focus of many content sites is to generate leads. In such cases, websites will have online forms for the user to sign up. For e.g. you have a real estate website. You have enabled a form for the user to fill and submit which will allow you to understand the visitor's requirement. However, many times users do not complete the form. Using Push Notification, you can easily re-engage with form abandonment users. Following simple steps, you can easily integrate the form abandonment push notification campaign on your website and increase your lead volume for your content site.
This concludes the Web Push Notification Guide for Content Website. Push Notification is a new age marketing tool to engage with users. This web push notifications tutorial has all the strategies need to increase engament for your content website. Before taking any paid plan, you can start with a free push notification service to see the various features for your content website. PushEngage supports push notification integration for most of the top platforms including WordPress, Shopify, Magento and more.