You've probably heard a lot of times that Search Engine Optimization (SEO) is a vital tool in digital marketing and has the highest ROI of any e-commerce campaign, but most e-commerce shops are put together with very little consideration of the search engines.
Most of the time, we rely on social media or ads, which are great up to an extent but they require a constant effort. Whereas SEO requires efforts upfront and is made up of different elements. Knowing what they are and their workings are the key to understanding why SEO is so important. In short, SEO is significant because it makes your website more visible, which means more traffic and more opportunities to convert probable prospects into customers.
A study by Outbrain shows that search is the #1 driver of traffic, beating social media by more than 300%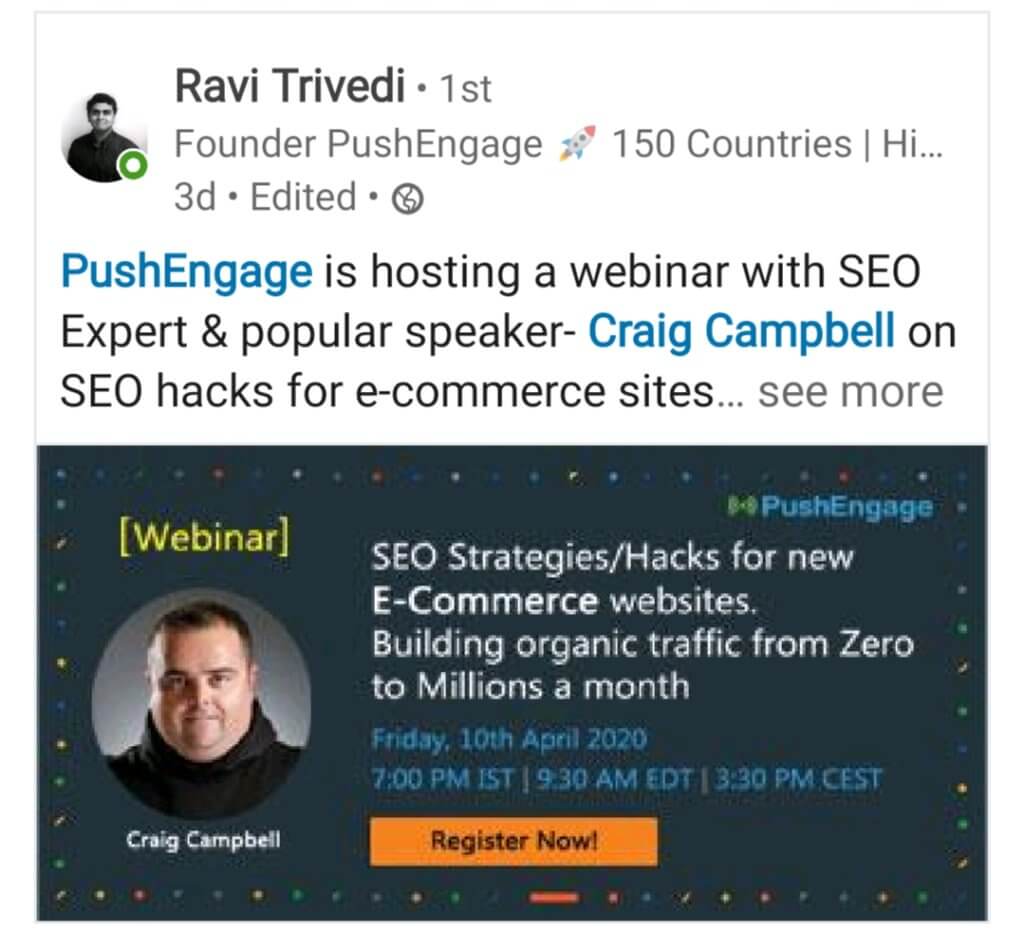 Although many believe that SEO is dead (enough that 210 people search for that exact phrase every month), the reality is that SEO is still very much alive, and there are enough statistics to prove it. Statistics claim that 57% of B2B marketers stated that SEO generates more leads than any other marketing strategy. Nevertheless, there are many SEO mistakes that you can commit whilst you're just starting out. In our last webinar with Craig Campbell, he discussed some of the basic do's and don'ts of SEO and shared a few tips for the new e-commerce businesses.
What Is SEO and Why is it important?
Search engine optimization (SEO) is the practice of getting targeted traffic to a website from a search engine's organic rankings.
Three important steps associated with SEO includes:
creating quality content
optimizing content around relevant keywords
building backlinks
In other words: SEO is about improving a site's rankings in the organic search results.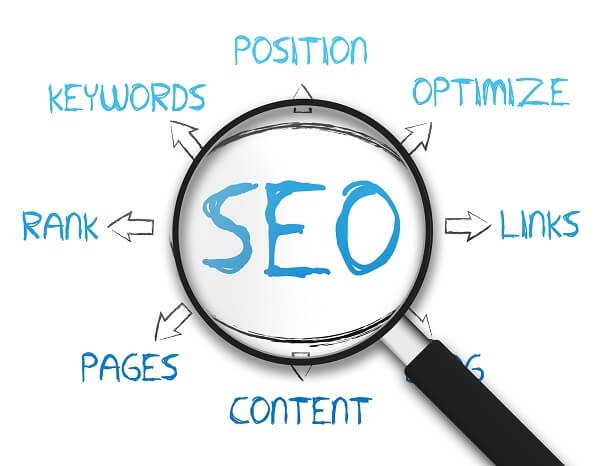 Google's goal is to rank search results in such a way that the searcher doesn't have to return to Google for another answer. And since 95% of the people do not go past the first page, getting to the top of the line is the best way to get positive results.
Before doing any activity related to SEO, you first need to identify your target or say relevant keywords. The below example will show you the importance of keywords and the benefit of getting the top rank for them.
Let's say that you sell and deliver baked goods and let's take the keyword "Vegan lemon cake" for example. This keyword gets around 1.9k searches per month, according to SEMrush. Assuming that 40% of those clicks go to the first result, ranking #1 for that keyword would get you 760 clicks.
Assuming you have a 10% conversion rate, ranking #1 for that keyword would reward you with 76 extra sales per month!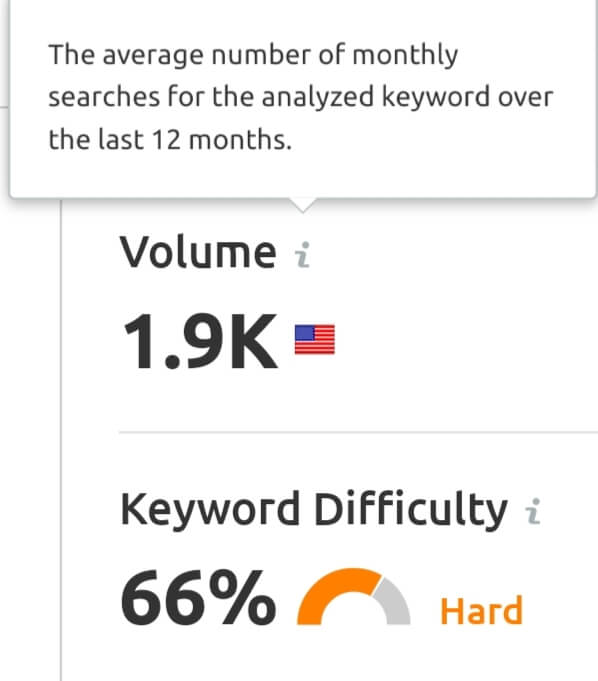 Before we get into the types of SEO in detail, I'm mentioning the highly recommended SEO tools to do the things right:
Google Analytics
Google Search Console
Ahrefs
Title Tag Pixel Width Checker
Copyscape
They aren't necessary but they surely make the process easier.
SEO strategy for E-commerce
The world of e-commerce is really expanding every year. With so many platforms available, creating an e-commerce website is a cakewalk. Some of the common platforms to create an e-commerce website are:
Shopify
WooCommerce
WordPress
Prestashop
It's estimated that there will be 2.05 billion global digital buyers in 2020.

source – oberlo
However, this also brings in the challenge of generating traffic & revenue. The basic and foremost important thing you should do after creating your website is SEO.
To make it easier to understand, the SEO industry has come up with different types of SEO. Each type is responsible for a number of rules. Let's see each with respect to E-commerce. There are three most important SEO types.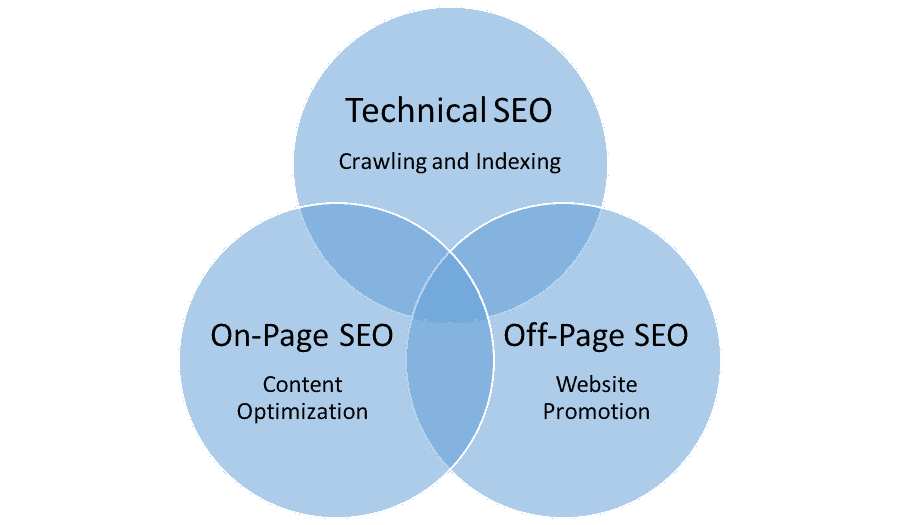 Technical SEO
Technical SEO is exactly what the name suggests i.e. technical parameters that affect the visibility of a website in search engines. The main aim of technical SEO is to make sure that the search engine crawlers can crawl and index a website without any problems.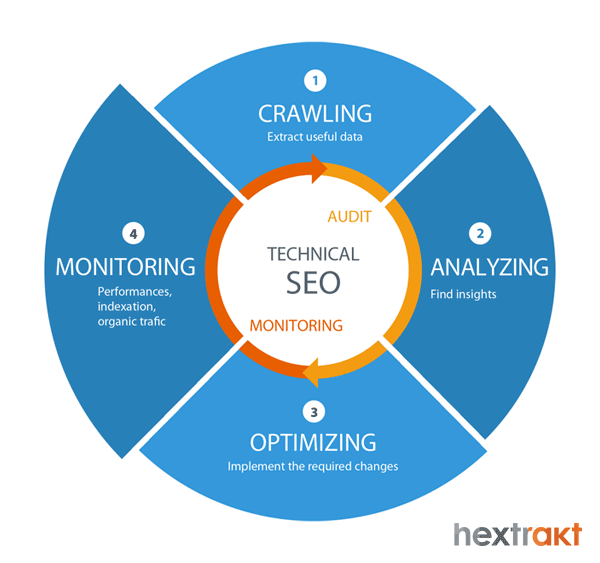 Few important technical SEO guidelines are for your e-commerce website:
Robots.txt: Check and optimize your robot.txt to ensure that search engines can correctly access your site.
Crawl your site: Make sure there aren't any broken links or duplicate content. Use Google Search Console to crawl your website manually.
Verification: Verify your website with Google Search Console specify your preference for a domain to avoid duplicate content.
Schemas: Use the right schema for your website. It helps Google to understand your site better and may result in rich results for your keywords.
HTTPS: Using HTTPS across your website is quite important for both user experience and search engine's ranking algorithm. For e-commerce sites, it is very important to have HTTPS as a part of security.
Sitemap: Create an XML sitemap and submit to major search engines.
URL Structure: Optimize the site and URL structure. Ensure there are no broken links.
In case the page is gone, put 410 on the page. It tells Google that the page is gone. You can also use 301 redirects to land the user to the next relevant page.

Craig Campbell
Speed: Make sure that the websites load fast on both desktop and mobile devices. As per the study done by Unbounce – the speed optimized page got a 66% lift conversion lift.
Website Structure: Follow an SEO friendly structure for your website. A website with an optimized structure provides site links in search engines.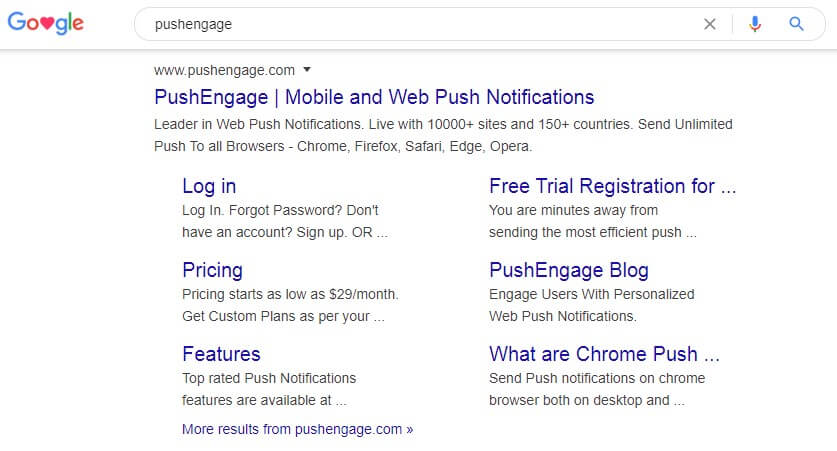 Here's an infographic from SEMrush showing 10 HTTPS implementation mistakes that you should fix on your site now.
On-Page SEO
On-page SEO is about making the page friendlier to search engines as well as the users. It's important to pay detailed attention to the optimization of each and every page on your site while making sure your keywords are in the right places.
It is also quite important as it appears in other search Search Engine Results Page(SERP) features.
Few important on-page SEO guidelines for e-commerce are:
Optimize the URL: Putting the primary keyword increases search rankings. Also, try to keep a short URL structure. Two folders are enough if you have a couple of 1000 products.
No structure is better than another. You just have to keep it consistent throughout your website.

Craig Campbell
Google prefers shorter, easier to read URLs
Optimize your title pages: Keep unique titles for each of your products. If you have the same product with multiple attributes, then keep a single product page and show attributes as a choice. It will help to avoid duplicate contents.
SEO for images: Always put ALT text for the image. Since Google can't read images, optimize the product image alt text by including a keyword in it.
Reviews: Make sure your products can be reviewed as the review stars appear on the top of the searches.
For the 15 features analyzed by SEMrush, reviews were number 1 appearing in 57.93% of global searches and images surpassed video results appearing in 51.09 global searches.

SEMRush
Page Formatting: Publishing a page with text and images without beautifying the content is not a good SEO practice. Even though Google cannot 'see' a page like a human, they have tactics to understand how a page looks or if it's just full of ads and popups, which is then taken into account during the ranking process.
Content SEO
Content SEO is one of the subsets of on-page SEO. Content SEO is about the quality of the content and how it can be made better. When it comes to e-commerce websites, major content optimization opportunities are in the product pages.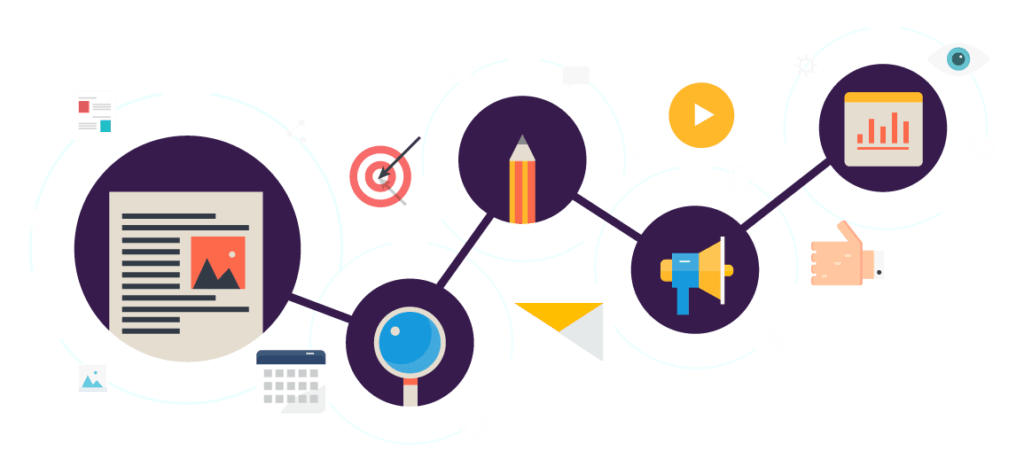 Creating engaging content that users love and search engines can understand, is the best combination. When writing content for the product pages, follow the below:
Keyword Research: Start the content creation process with keyword research. Make a list of the keywords related to your product. Use them in your title as well in product descriptions.
Long Tail Keywords: Look for long-tail and semantically indexed keywords. Add them to your titles, headings and main content. To find LSI keywords, you can just type the main keyword into Google search and look for the autofill suggestion. You can also use tools like lsigraph, ahrefs to find the long tail.
Length: For e-commerce product pages, write 1000 words description instead of 300 words(at least for best sellers). The top-ranking pages in Google are usually long-form content of at least 2000 words.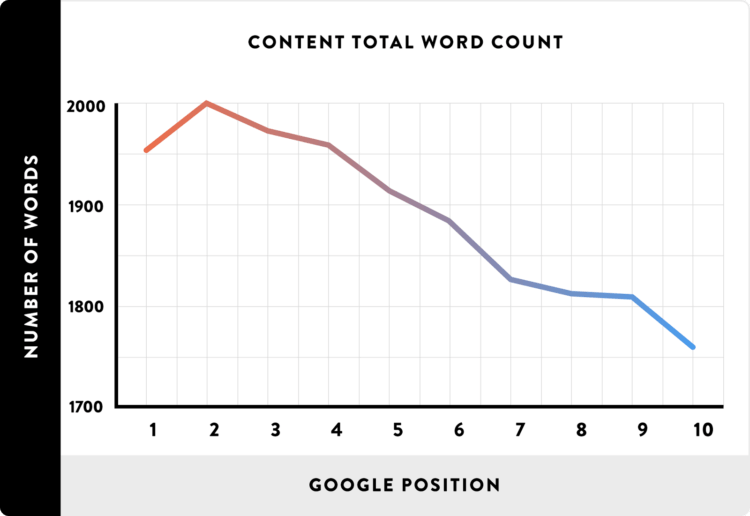 Make sure to optimize your top products to drive maximum traffic to your website.

Craig Campbell
Interlinking: Interlink the relevant product pages. This gives another way for Google to crawl your website. It also helps you to pass SEO benefits to other pages.
Outbound: Link it out to other high-quality websites and to other pages of your website to help users gain more information about the topic. This is important when you are selling medical products. Links to authoritative websites give credentials to your product.
Off-Page SEO
This SEO is all about promotion. While the previous SEO types focused more on the website content as well as its infrastructure, off-page SEO deals with techniques you can use to promote your site on the Internet.
The most important off-page SEO methods are:
Link Building
It is the process of getting SEO backlinks from other websites. These backlinks act as a vote of trust and increase the authority of the target website.
Link building is the number one ranking factor.

Craig Campbell
How to get backlinks:
Guest Post: Plan an outreach program to reach out to relevant websites. Try to get a guest post there.
Site Review: Reach out to the relevant website that writes reviews. People usually search for trust signals like reviews before making any purchase.
Collaborate: You can also collaborate with people to promote your products.
Replicate: Check out what your competitors are doing. Tools like Ahrefs shows you from where your competitors got links. Reach out to them and try to get links.
Brand Promotion
Google likes to rank well-known brands high in their results because people usually trust them. Other than promoting your website to get backlinks, you should also work on promoting your brand and initiate conversations about it on various social media channels and relevant forums.
You can collaborate with influencers of your industry or niche who have a large following and website with high domain authority but aren't competing with you directly.
How can you do that?
Comment on their content and share it.
Refer them to customers.
Reach out to them for collaboration opportunities.
Give them free product trials.
Next important SEO types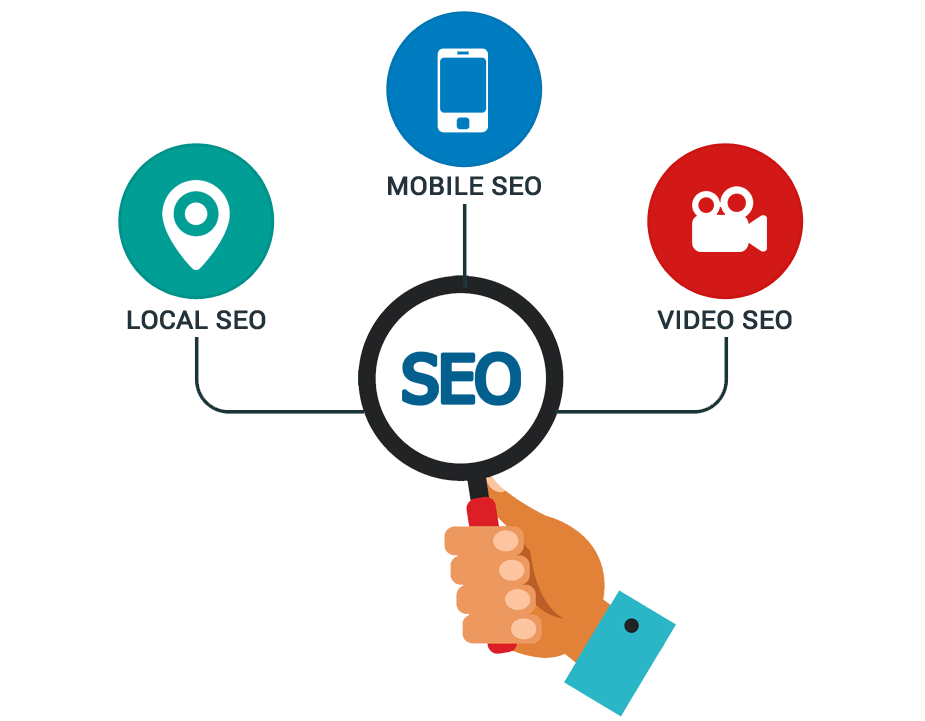 Local SEO
It is a type of SEO suited for local e-commerce businesses only. In other words, if your goal is to get customers to visit your local store, then you should optimize your website for this type of SEO.
Build local citations: It is an online mention of the name address etc, for a local business. It helps people to discover local businesses.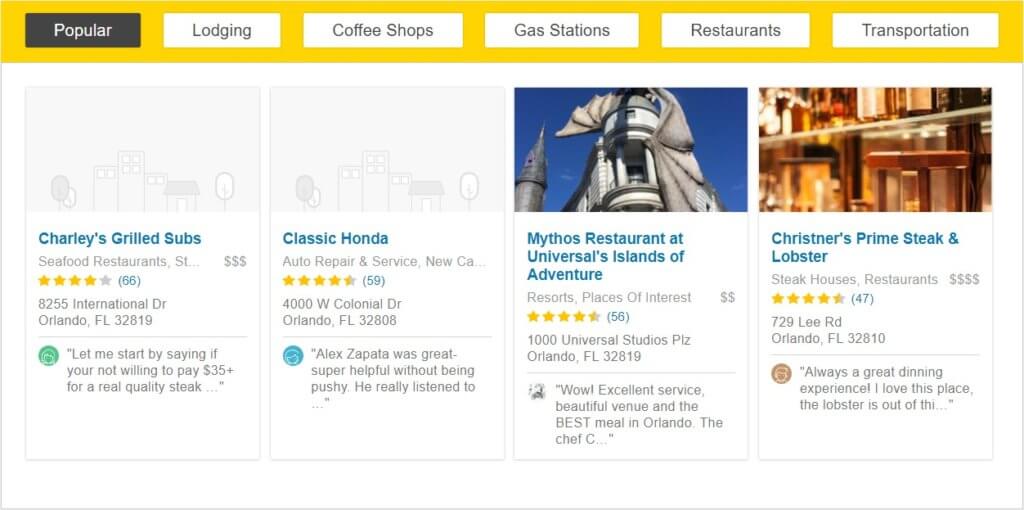 Local Backlinks: Get backlinks from other local websites, like news channels, magazines, and local media.
Links on local websites: It's a great way of building domain authority and also helps in the local ranking of your e-commerce store.
Mobile SEO
Mobile SEO is not a different type on its own, but a subset of SEO specific for mobile devices. It's a fact that more than 60% of Google searches are performed on mobile devices. It is imperative that you optimize your website for Mobile.
When working on Mobile SEO, you need to ensure that:
Your website is mobile-friendly. Running the mobile-friendly test is a good starting point.
The website should load fast on mobile.
It should be easy to use on mobile and should have a flexible web design to automatically adapt to the user's screen.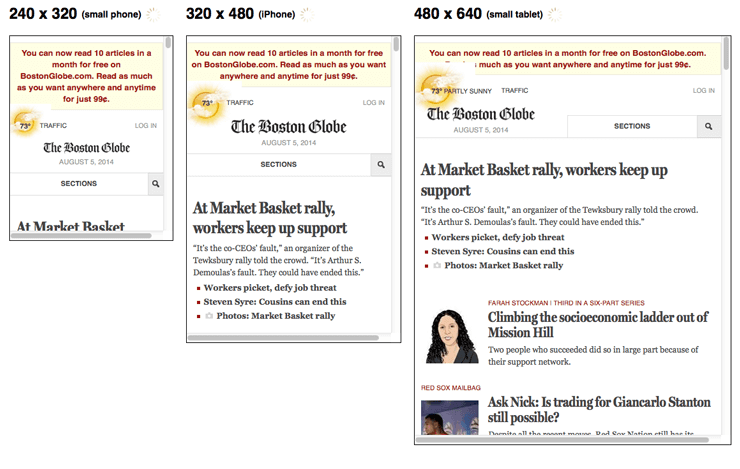 The user experience on mobile devices should not be disturbed by interstitial banners, other methods of aggressive advertising or popups.
Video SEO
Video SEO is just optimizing your video to be indexed and ranked on the search engine's result pages for relevant keyword searches.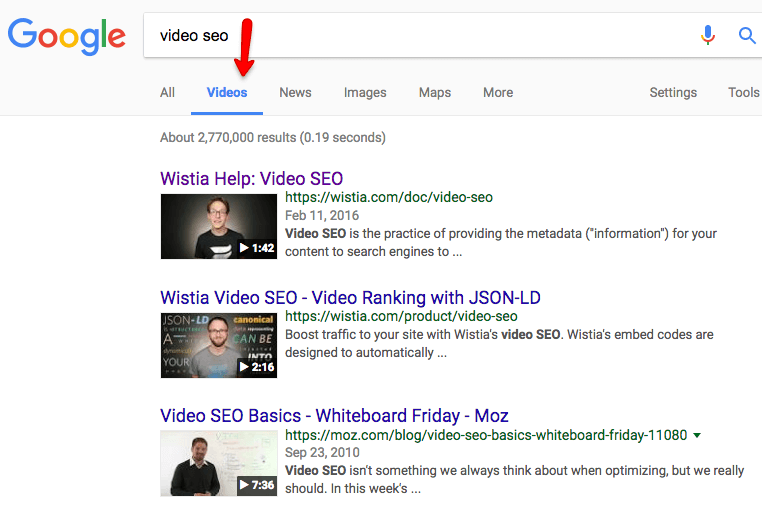 The most important video SEO factors are:
Do YouTube keyword research
Know your audience and choose the right hosting platform
Optimize your video title and pay attention to the meta description as they play a factor in ranking videos.
Optimize your video description
Feature an engaging video thumbnail image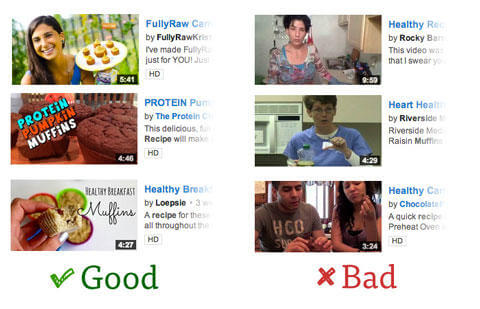 Add appropriate tags to your video.
Key Takeaways from the article to include in your SEO strategy
Keyword Research to find the types of keywords the customers are looking for. Adding LSI keywords as well.
Using HTTPS across your website.
On-page SEO. Optimize your URL as well as product and title pages. Optimize the product images and their alt text.
Content SEO. Write 1000 words description instead of 300 words for product description. Highly optimize your best selling products.
Off-page SEO. Work hard on link building and brand promotion. Backlinking is the key.
Local SEO. Build local citations and try and get as many backlinks from other local websites.
Mobile SEO. The site should be mobile friendly and have a flexible web design for different screen sizes.
E-commerce SEO. Start with claiming your Google My Business profile, optimize the product pages and create relevant content.
Video SEO. Optimize your video title and pay attention to the meta description. Feature an engaging video thumbnail.
Big brands are not hard to beat since they are not fully optimized for specific sales terms/product keywords. Small e-commerce businesses should take advantage of this

Craig Campbell
Below is the Recorded Webinar of Craig Campbell hosted by PushEngage
He talks about the SEO strategies and tactics for new e-commerce business.
Summary of Key SEO Questions Covered in Webinar
Question: What's the best way to handle pages that need to be removed from the index, i.e. need to be deindexed?
Craig Campbell:
Put 410 on the page. It tells Google that the page is gone.
Doing a 404 is not a good idea
In WordPress, there's also a plugin for the same.
---
Attendee QS: What is your experience with link building for specific keywords against big players like Amazon?
Craig Campbell:
Big players like Amazon are not hard to beat, even though it is a very powerful website and ranks quite high due to its brand name, it is not optimized for every sales term/product keywords.
You can put some extra efforts in optimizing specific key terms, get some guest posts and you could easily rank higher.
---
Question: For managing products against giants like eBay or Amazon, what are the ways to keep the API safe? As the ranking also goes down when the product gets sold.
Craig Campbell:
When your product gets sold out, you need to keep the URL and replace the products.
Big brands like Amazon don't go by this rule due to the brand name they can afford to lose the URLs.
From an SEO point of view, removing pages that rank well simply because the product got sold out is insanity.
With a general website, you're not playing by the same rules as these big market players.
---
Question: Which backlink method a mid-level SEO practitioner should do after the 2020 update?
Craig Campbell:
Backlinks are backlinks with or without an update.
You can go for an outreach, buy guest posts, or even offer content to people in return for likes.
Best links as per me are the ones from high-quality websites.
Reach out to people and collaborate.
Replicate what your competition is doing, try and steal their links.
---
Question: Can you please tell me why my e-commerce website's desktop speed is good but mobile speed isn't?
Craig Campbell:
My website too is quite faster on desktop than on mobile. This is a very common issue.
This can happen when your mobile SEO isn't up to date.
You need to find out whether your consumers are using mobile or desktop for surfing because as per stats, more than 60% use mobile phones for their search queries. If this is the case with your site as well, you need to look at it and take it seriously.
---
Question: What's the ideal URL structure for e-commerce websites with lots of categories? Sites like Amazon have more than 3 folders.
Craig Campbell:
It really comes down to the size of your website. Amazon and eBay have 3 folders because of their size and volume.
No structure is better than another. You just have to keep it consistent throughout your website. It should also be simple and easy for Google to identify.
You don't have to have 3 folders. 2 folders are enough if you have a couple of 1000 products.
---
Question: Can you recommend an e-commerce site that you say is perfectly SEO optimized, that we can follow and check as a good example?
Craig Campbell:
To be honest, we audit a lot of big e-commerce sites in SEMrush and I can't say there's a perfectly optimized e-commerce site. Mostly because there are so many websites it's very easy to find faults but no website is perfect.
In e-commerce, there's no perfect example or a perfect e-commerce site.
---
Question: I would be glad if you share hacks for Shopify commerce as well, given the limitations of hosting?
Craig Campbell:
It's a great platform but not as good from an SEO point of view.
What I do is put a front end WordPress website on it and use Shopify for e-commerce and transaction's sake. As such there are no hacks for Shopify for what you are asking.
---
Question: Is it okay if the URL contains a broken path?
Craig Campbell:
You don't want to have broken paths on your URL, that's not ideal.
---
Question: For the parameterized URL, would you recommend blocking via robot.txt or place a canonical tag on those parameterized URLs?
Craig Campbell:
If I were a part of the website building, I would use a robot.txt.
---
Question: Long URLs are helpful for e-commerce SEO? What's the right solution?
Craig Campbell:
I've never heard that long URLs are useful for e-commerce SEO.
I would say it should be as long as it needs to be. You should try and keep them as condensed as possible.
---
Question: URLs with long-tail targeting are dropping off. What to do?
Craig Campbell:
You've to play with both of them and try. It's up to to the size of the website.
Using proper link structure. Indexing tools and stuff like that is also going to help those long keywords come back.
Share it on social media posts, to keep them indexed.
---
Question: Do you suggest SEO autopilot for guest posts?
Craig Campbell:
If you are buying guest posts, I would say that they should have good DA.
If you are buying a DA 60, that will be great but at the same time, DA 33 and 40 are cheaper.
When I get a lot of DA links, I link them with SEO autopilot to automate the link building process.
SEO autopilot also has a tool called Omega indexer. You can use it to force URLs to get indexed, it's very cheap and cost-effective.
---
Question: How do e-commerce product pages rank against content sites?
Craig Campbell:
This tends to differ with the site in option. The page according to me will rank better but then it also depends on optimization.
Although half optimized product pages on a very good website are going to be quite powerful against content sites.
---
Question: Which URLs are best for the Magento platform?
Craig Campbell:
It depends on how deep you want that structure to go and it could normally be a category and products for a website with a couple 1000 products.
But if it's a big website you need to go with category, subcategory, and product.
Flat URL can run into problems when you have several 1000 products.
---
Question: Is it good to rank a category page over a product page?
Craig Campbell:
Whatever drives the most traffic. Product pages are full of long-tail keywords. Category pages won't have very specific keywords.
Most people are looking for dresses rather than a particular dress for example. So it depends on the product.
Lots of people just rank for their products alone and they do well. But the best practice is to rank both products and the categories. You've to think logically as per your site.
---
Question: What is the biggest SEO mistake you have seen on a product page?
Craig Campbell:
The most common mistake I see is that lots of people's inventory is uploaded by a .csv file and what it does is overwrite your SEO..
People also use the same content the supplier provides them. So duplicate content is the biggest and the most common mistake I see on product pages.
Also, many product pages aren't long enough and are also not fully optimized.
---
Question: I thought of doing e-commerce SEO for a B2B business, the product ranges between 5000 to 6000 pounds. Is it possible to do it?
Craig Campbell:
Yes, there are lots of sites that provide products that range from 100,000 pounds and above. There's a market for everything. Look at cars for example. There are supercars, Ferraris, etc and people buy them. So, of course, it is feasible.
---
Question: For a site with lots of URL combinations of cars and brands, do you advise on having unique content?
Craig Campbell:
You've got to have unique content on every page. But you are going to find some duplicate content somewhere along the way. It really depends on the level of competition.
There is going to be overlap in content, but google can differentiate according to different geographical pages.
---
Question: My website has more than 3404 broken pages. Does having 404 on the page give some positive results?
Craig Campbell:
No. You can't tell Google to follow that 404 pages because it is broken.
What you need is a 301 redirect, which redirects the user to the next relevant page.
---
Question: My e-commerce portal is abc.com and XYZ is my primary keyword. I'm getting an XYZ domain name, should I buy it and redirect it to my original site?
Craig Campbell:
That is gonna pass no value to your website.
You can have multiple blog websites as it can have a lot of backlinks and bring you traffic which you can then redirect to your main page.
---
Question: Can't find a relevant volume keyword on SEMrush, what can I do?
Craig Campbell:
Every product can have a very specific keyword and there may not be enough data for SEMrush.
Since there is no volume keyword, the product might be old or out of date and you might have begun with the wrong niche.
As per me, there is no point in selling those products, but you can try researching manually once, just for the sake of it.
---
Question: Which is the best way to generate traffic on an amazon affiliate website?
Craig Campbell:
Lots of content and backlinks.
Go after long-tail keywords.
---
Question: Can you please share hacks for WordPress websites?
Craig Campbell:
I don't hack websites, you've to look for other ways to get access to the website.
---
Question: Is working with web developers difficult?
Craig Campbell:
We, as SEO experts and marketers, don't always go along well with the web developers. They don't trust our ways and neither understand it.
You need to be confident and ask them to mind their own business.
---
Question: My dad and I have a small e-commerce business, how to increase traffic against giants like eBay?
Craig Campbell:
You have to go after long-tail keywords.
---
Question: What is a significant SEO for clap on-page link building?
Craig Campbell:
If I build links on clap on-page alone, I am not going to get results. If I don't build links, it'll be the same.
So you have to do both of them efficiently.
---
Question: For a brand new e-commerce site with more than 50 products, is SEO the correct way to start?
Craig Campbell:
It depends. For new e-commerce sites, you can use Facebook, paid ads in the beginning.
Doing SEO from the get-go is the correct start as well, to get traffic to your site.
---
Question: Any tips to get link backs on the products page?
Craig Campbell:
Build links on your product page.
You can go after the product and category-specific keywords.
Get links all over the website.
---
Question: Does having product anchors filter help in SEO?
Craig Campbell:
No, you have got to have good navigation and internal linking.
---
Question: What's the process of interlinking within Shopify?
Craig Campbell:
You had to do it manually by using a spreadsheet and figuring out what are your top 10 products and stuff.
---