Do you wish to send the notification to your subscribers who recently subscribed or to the very only one?
Or do you wish to send the personalized push notification to the subscribers who made the subscription in a festive season, or during one of your campaigns?
If so, you can use Date Range Segmentation with PushEngage where you can decide a time period or duration, and select only those subscribers who subscribed within that period, and send them targeted offers.
Example Date Ranges You can Pick is
Last Weeks Subscribers
Last Months Subscribers
Subscribers on an Event Like Black Friday Sale
Here are steps to follow –
From your, PushEngage Dashboard navigate to Notifications > Create > New Notification.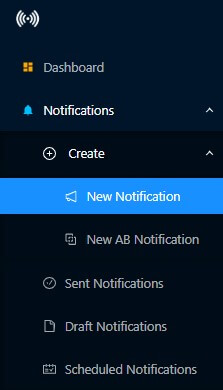 Enter Notification Title, Message and URL.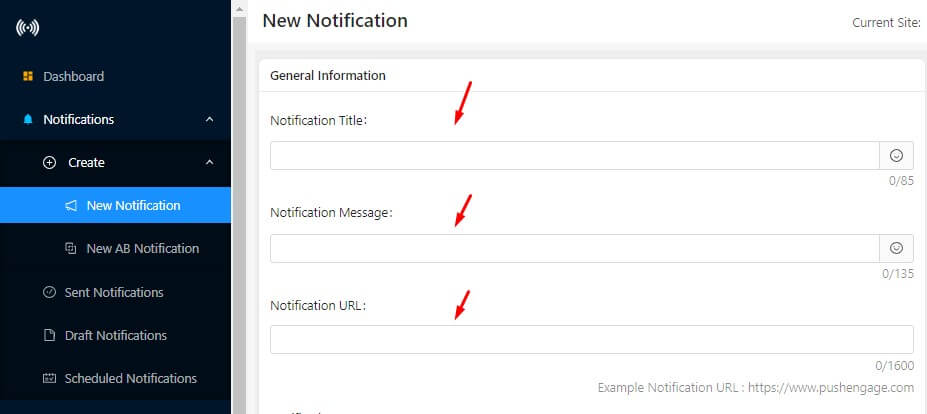 Then scroll down and go to Select Audience, and open them
In Date Range(Subscription) select two dates, From Date and To Date, and then click Apply. Please note that this selects a segment of users that subscribed to that date range. This can be applied in conjunction with another filter like custom segments, geo segments and thus you can have subscribers from a given segment for a selected period.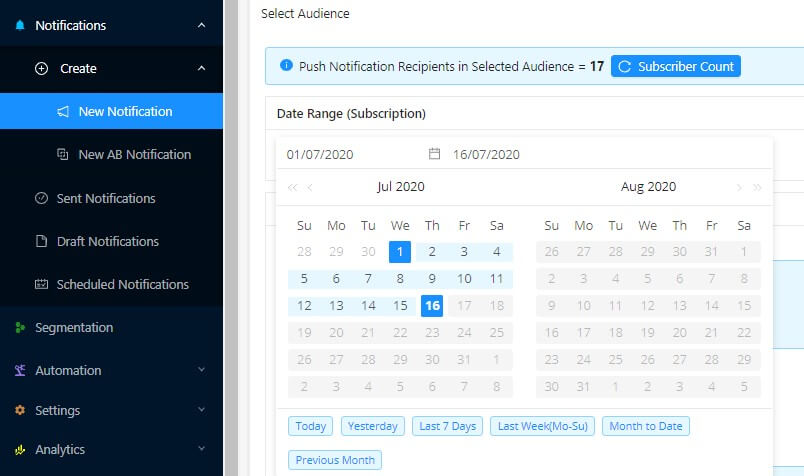 Based on the selection, the number of active selected subscribers are shown. You can see the dates selected in the text field and then you can submit the notification.

Subscribers who subscribed in the time period that you selected, will receive the notification.


That is it, now you can go ahead and send targeted notifications to a set of users subscribed in a date range. You can use it to send personalized messages to a set of users with relevant notification. PushEngage offers 6 different ways to segment push subscribers.
If you want to know more about our other ways of segmentation using Geo-segmentation, Device segmentation, Browser Type, or Custom user-defined segmentation, then you can read our guide here. Have questions, email us at care@pushengage.com.
Looking for a complete web push strategy guide, then Download our Free ebook.