UTM parameters are used by marketers to track the performance of the campaign or measure the traffic generated for the content published. UTM parameters identify that refers to the traffic of a website, or promotional email sent using the URL used.
As web push notification is one of the most preferred retargeting channels used by the marketers it equally important to check how the push notification performed. To check the performance of the web push notifications PushEngage does have UTM parameter tracking but with our new update, you can get a deeper understanding and detailed analysis of the web push performance.
UTM Parameters Supported By PushEngage –
UTM Source
UTM Medium
UTM Campaign
UTM Term
UTM Content
These parameters append to the URL of the website or blog and the analytics can be checked using any tracking tool.
How To Add UTM Parameters Using PushEngage For Web Push Notifications –
Step 1- Navigate to Notifications > New Notification.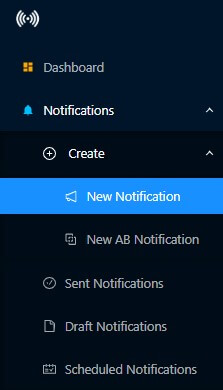 Step 2 – Enter the notification tile, message, URL, and the image. This is the same way as you create a simple web push notification using your Pushengage dashboard.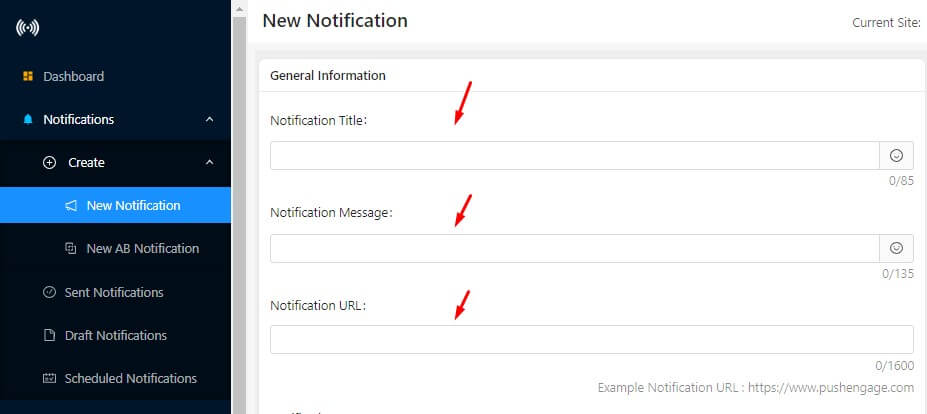 Step 3 – Scroll down and enable "Add UTM Parameters" by selecting the checkbox.
Step 4 – Enter the utm_source, utm_medium, utm_ campaign, utm_term, utm_content. There is a character limit of 45 characters, 73 characters, 500 characters, 73 characters, and 500 characters respectively.
Step 5 – Once done, click on the submit button so that the notification is sent to all the subscribers.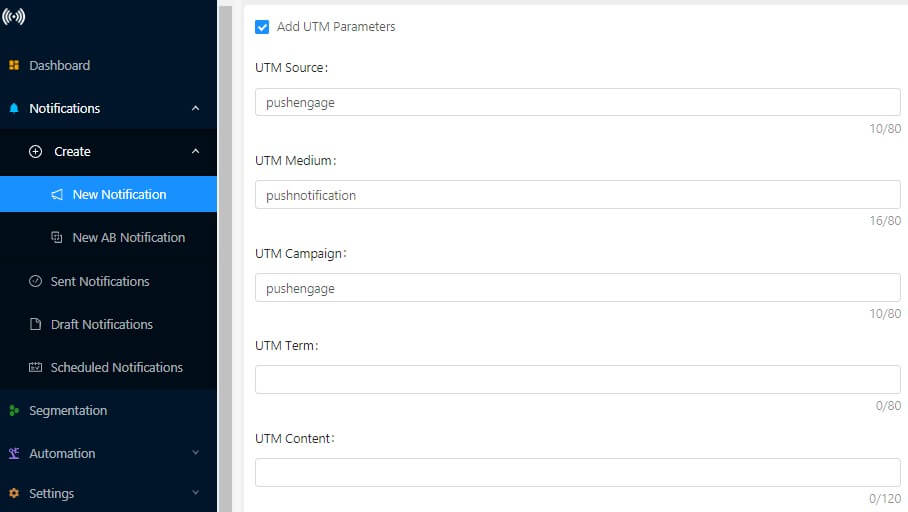 UTM Source helps you identify which site sent the traffic, UTM Medium identifies which type of link was used, UTM Campaign specifies the specific product or campaign promotion. These fields were available in the earlier version but now you can check UTM Terms which helps to identify search term and with UTM Content you can check what specifically did the user click that redirected him to the site.
For now, these UTM trackings are available for new notifications and default UTM parameters for now, but the same shall be updated for the Automation Campaigns like Drip Autoresponder, Cart Abandonment, Browser Abandonment, and Trigger Autoresponders.
Who Can Use This Feature?
This feature is available for all the plans that are from the Free Plan to the Enterprise Plan for all the tiers as well.